Tammi Robinson was delegated to the spectator stand at the 2019 CrossFit Games. Of course she wanted to be there, but her experience wasn't as relaxing as everyone else's. The 26-year-old was there to support her other half, Ant Haynes.
This was Ant's first year at the CrossFit Games. After five years of Regionals and a Sanctional podium in 2019, the Honk Kong native finally made it to the Games as China's National Champion in 2019.
"Tammi was there supporting last year and she got more stressed on the side-lines," Ant said in a phone interview with BOXROX.
Because Tammi, she knew what he was going through. The South African native has not only competed at the Games before, but she has stood on the podium as part of the third Fittest Team on Earth in 2016, CrossFit Yas.
https://www.instagram.com/p/BISuwISDrBd/
While Ant was competing at the Games, Tammi was still training to make it back for the year after. Ultimately, watching Ant compete reignited the desire to go back to competing on the big stage.
"I didn't know how I'd get there, whether it'd be a Sanctional, the Open or a National Championship," Tammi said. And while her plan was to make it for 2021, Tammi became South Africa's National Champion this year, placing 70th in the worldwide Open and beating 1,288 South African women completing the Open RX.
She'll be accompanied by Ant, who secured his spot as China's National Champion again in 2020, winning four out of the five workouts in the country. The 30-year-old has been crowned Hong Kong's / China's Fittest Man four times. Under CrossFit's rules, Hong Kong, as well as Macau and Taiwan, all fall under the Chinese flag.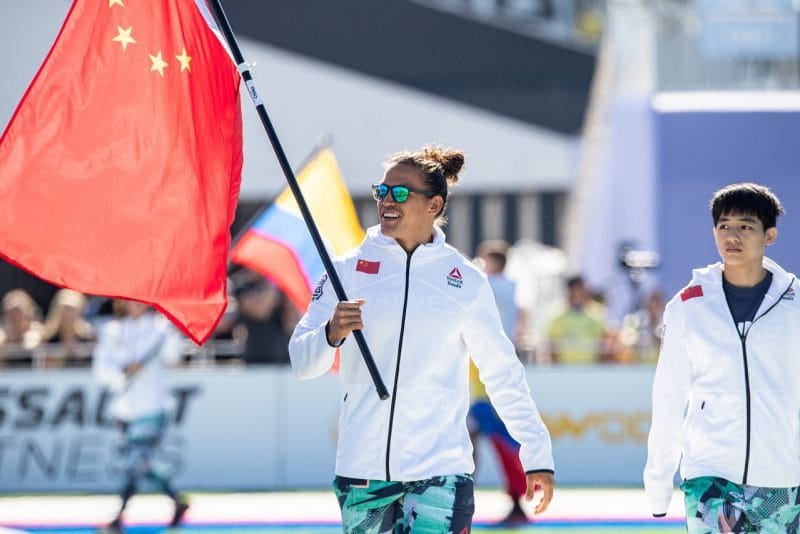 "It's a bit different when I'm carrying a flag that I've never really related to," Ant said about what it means to him to be a National Champion. "But obviously I still get to represent the people of Hong Kong and the people of China, who are actually unbelievably supportive of me. I really appreciate that.
"And I also of course represent the people of Macau – which is its own separate place – and also Taiwan.
"So actually, it's four different countries that I am essentially representing, which is awesome. I couldn't be happier to go back and represent them again this year," he continued.
The couple trains and coaches together at Coastal Fitness. Having both going to the Games means they can train at the same intensities, with the same goal in mind.
"It's really exciting to have something to work towards, as big of a goal as the Games," said Tammi, who had taken a couple of years off competitive training to backpack round South East Asia after her podium at the Games, and only got back into it last year.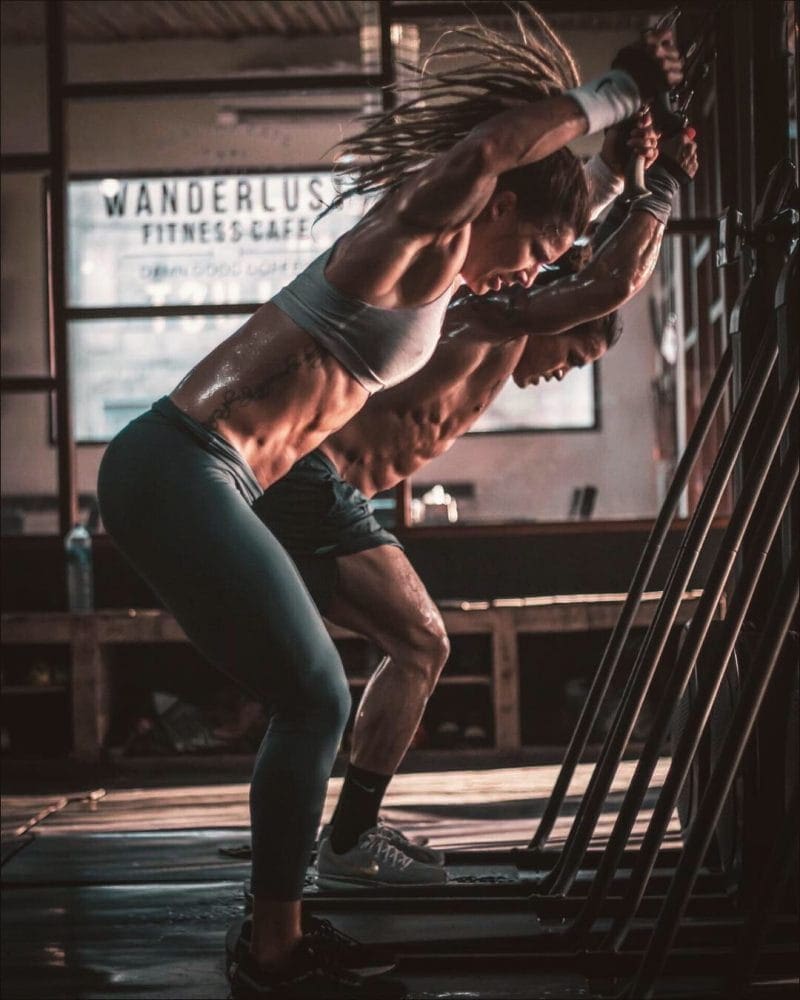 Source: Photo courtesy of Tammi Robinson
Their backgrounds are relatively similar. Ant found CrossFit towards the end of a successful career in Rugby, where he represented Hong Kong on an international stage in Rugby Sevens and Aside Rugby. Yet dealing with a broken body every weekend meant he decided to shift his focus towards personal training and his business. When one of his colleagues introduced him to CrossFit during that period, showing him workouts like Murph and Cindy, he thought it was stupid.
"As you come from a strength and conditioning background, all the classical principles that you are taught, you're like 'CrossFit is just idiotic' basically," he recalled.
But after trying Fran "to see how good he was" and being unable to hit the standards he realised that he enjoyed breathing heavy and that CrossFit filled his competitive side, which he'd already stated missing from rugby.
He was convinced into signing up for the Open and ended up qualifying to Regionals in Asia. Since then he's been able to do many competitions. "I love it now, it's my life, it's what I do on an everyday basis," Ant said. "My goal every year is to get to the CrossFit Games and perform as best as possible there.
"Pretty much every decision I make on a daily basis […] is based around 'is it going to enable me to be successful with my overreaching goal at the end of the year?'"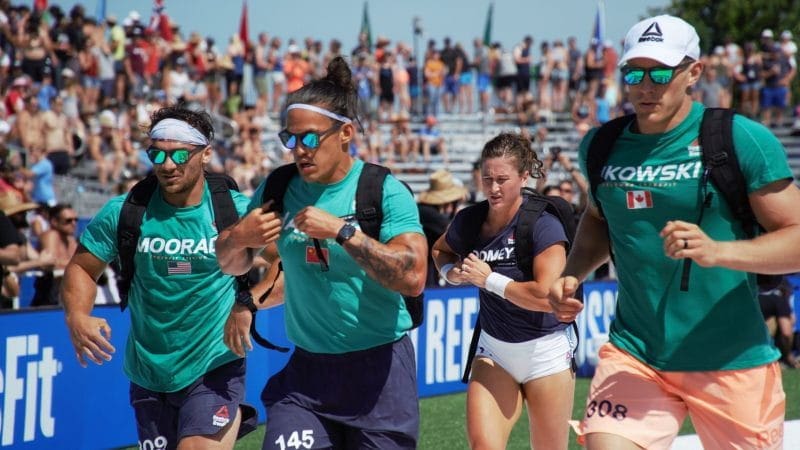 Tammi came from a touch football background and her first workout was also Fran. As a young kid, the South African native had dabbed into many sports. She was always competitive and quite talented, and many a time found herself getting to the highest level she could within the sport and thinking "well what now?"
The reason why CrossFit appealed to her was the fact that it included all these skills and new movements and things she hadn't done before.
"As anyone who's done a competitive sport before, it kind of ignited that fire again and made me feel super hungry for it," Tammi said. "What I loved initially was the fact that I couldn't do things."
The methodology and ideas behind the sport made sense to her as she started looking into it more – they were the first things she was learning.
In 2014, she signed up for the Open without really knowing what it was and "scraped" (her own words) through to Regionals. It was the first time Tammi had been on an individual stage like that and it was a very humbling experience.
From that year on she moved to Abu Dhabi and worked at CrossFit Yas. They formed a team and went to Regionals two years in a row, qualified to the Games in 2016 and finished third.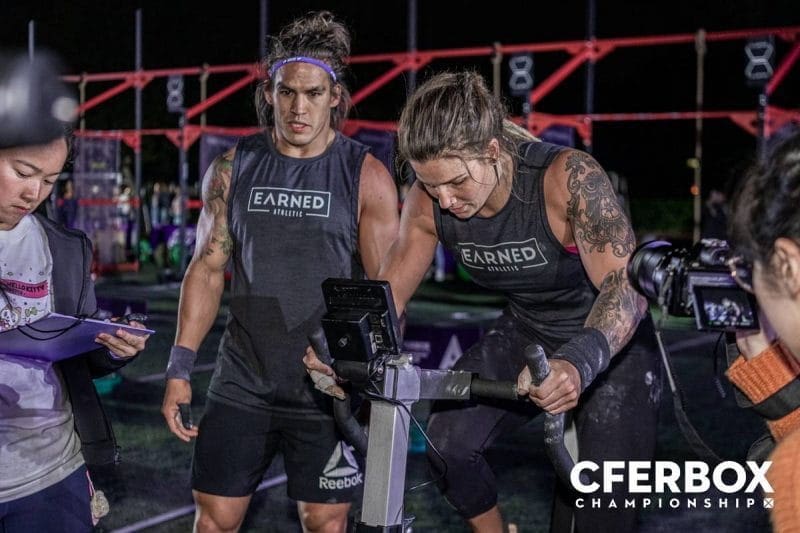 As National Champions, neither Ant nor Tammi lack time or expertise on big competitive stages. They stack eight years of Regionals between them, a Sanctional podium and a CrossFit Games podium.
While Ant accepts seeing Regionals go was sad – they were the events he used to train for every year – he's excited about the new prospects Sanctionals have opened.
"I think the whole idea is great," he said. "The more it expands, the better the level of athletes will be."
He thinks down the line opening up qualification to new people and other countries, and having a National Champion, is going to help CrossFit grow and expand as a sport, a business and a methodology.
"Maybe the first year of Sanctionals was a bit scrappy here and there; there were massively different standards within different competitions and what not," Ant acknowledged.
"At the end of the day CrossFit is still such a young sport – soccer, rugby, all these other sports have been around for hundreds of years; they've had a chance to establish exactly what it takes to be a leading sport in the world," he continued.
"CrossFit is still evolving. It's cool that it's finding its roots and making these opportunities for A, National Champions and B, companies and bodies who can run these Sanctional events to a massively high level like we've seen in Strength in Depth and I'm sure we'll see in Wodapalooza." (The interview was conducted before the event.)
https://www.instagram.com/p/Bx-UmnaA9pO/
When it comes to the Games, Ant knows people that come from minute nations or somewhere where CrossFit isn't hugely popular don't expect to do very well. Yet even without taking away any prize money, they have the best time – he knows he did.
"It was an unbelievable experience and that's why I did it again, to try and go back," he said. "And that's why Tammi, who has just had the opportunity to experience it all again, kind of reignited her fire and her desire to go back to the CrossFit Games."
She agrees with him; Tammi doesn't think less-experienced National Champions devalue the competition and knows that, at the end of the day with the new format, it provides enough opportunity for the best people to be on the main stage.
"I think that's awesome to grant people that opportunity [represent their country], to be able to get that badge and honour," Ant said.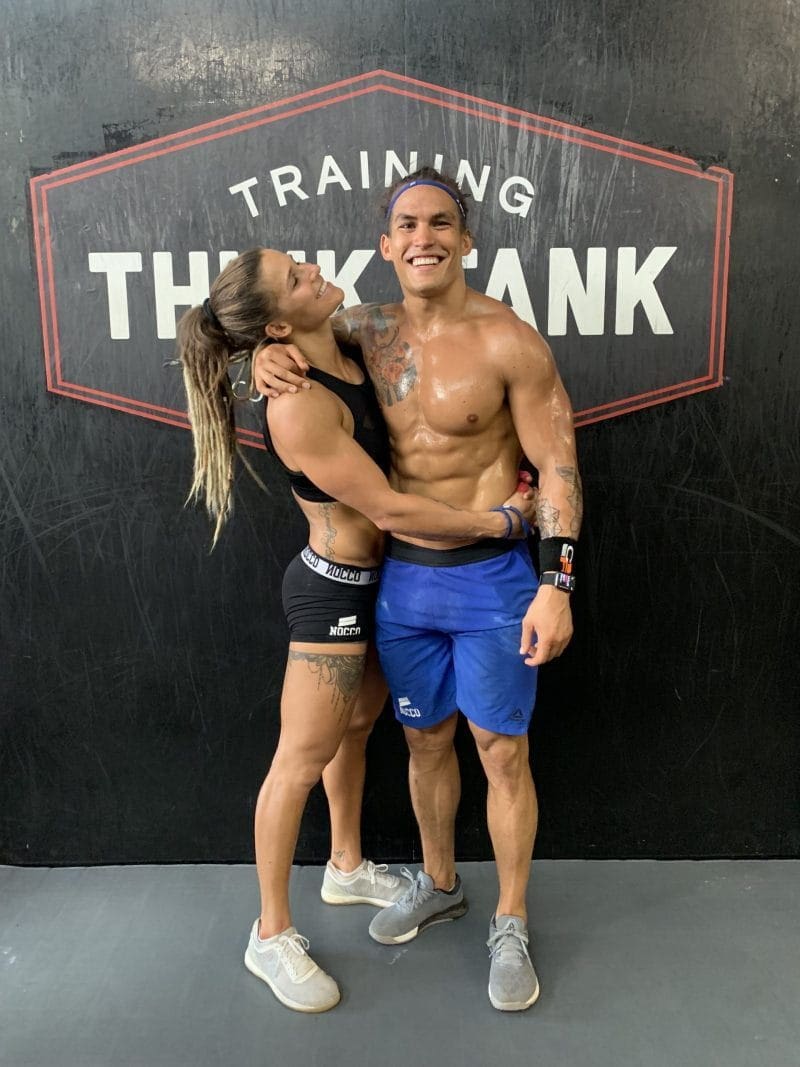 The couple trains for the Games under Ant's brother's commands, Ed Haynes, a former high-level athlete himself.
"I love the structure," Tammi said. "We've both coached high-level athletes and we've both competed at relatively high levels, so it's really good, it's a discussion.
"We build blocks together, we discuss what we see as priorities, what we see as weaknesses, whatever it might be.
"There's so much more that goes into Ed's coaching than just the actual coaching that he puts on a page. I really value his opinion," she said.
Tammi plans to compete at the Down Under CrossFit Championship and Ant the Asia CrossFit Championship in China. They'll both go to the ELFIT CrossFit Championship in Egypt at the beginning of April.
You can follow the South African National Champion and China's Fittest Man under @tamarind111 and @anthayneshk.