ENTERING THE OPEN FOR THE FIRST TIME
I entered my first open in 2015– our box (Crossfit Infected) had only been open for six months and it was our first taste of competition, qualifiers and that gut-wrenching experience of looking at something you know you will never be able to do and kicking yourself for ever being foolish enough to give it a go!
We had started off entering the competition with high hopes of how far we had come in six months, and indeed we had, but it ended up becoming a clear reminder of how far everyone else had come on a much longer journey. We still have a way left to travel. We were literally in our infancy, and had only been Crossfitters for six months, what did we expect?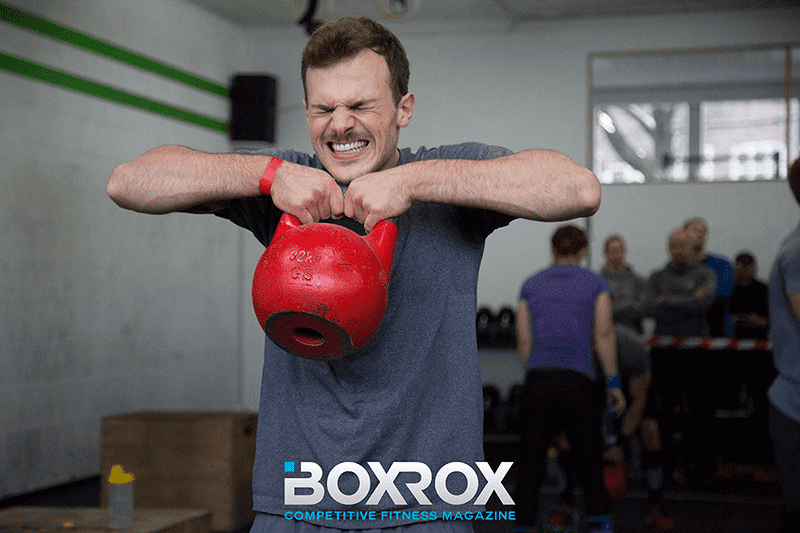 THE OPEN: AN EMOTIONAL RIDE
At the beginning of the five week period of the Open, I went through a range of Crossfit- related emotional experiences that you may have felt yourself. These ranged from 'I hate this', 'I'm so weak' to 'I can't believe I actually did that!' The latter being the rarer feeling, but the most memorable.
'As a Box we went from being demoralised, dejected and downright frustrated to giddy, happy, surprised and mesmerised by other people's successes and failures.'
But, at the end, I came away feeling a lot clearer about my abilities, how I wanted to progress, and a much more realistic understanding of the way my mind and body work.
I hadn't suddenly gained strength, although I could now RX some of the workouts, my engine was not great and it needed work. My strength was mediocre and my gymnastic stuff scrappy at best. What I did have was a better understanding of the demands of Crossfit as a sport, admiration for those who did master their first ring muscle-ups or Snatch PRs, and a whole lot of laughter and fun with my box buddies, sharing the feelings of inadequacy, success and fatigue.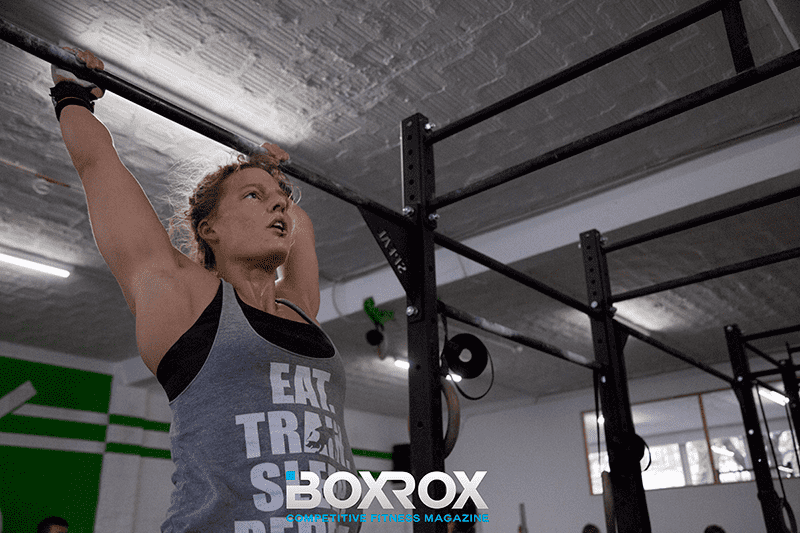 ONE YEAR LATER
I still haven't got a Ring Muscle Up and my Double-Unders, so reliable last year, have completely disintegrated and yet I couldn't wait for the announcement of 16.1 on the 26th February.
Over the next few weeks, with trepidation, I will see – and so will everyone else – just how far I really have come. The fact is that Crossfit and The Open are great levellers. No-one can hide who they are, what they can do, and how they feel. Scary as that is, it is really liberating because no matter what Dave Castro pulls out of his bag, we all get to give it a go and see how you measure up against other athletes and your former self.
We may not like it and we may well be disappointed, but when you are faced with the workout there is nowhere to hide and, if you are willing to accept the facts of your measurable achievement on a leaderboard, in front of your peers and training buddies, well then you can grow.  The Open shows us where we are now and where we have come from. All we can be – well, that is up to us.
TO ALL OUR NEW CONVERTS, HERE IS WHAT I HAVE LEARNED IN A YEAR
Expect to be challenged and frustrated and… (I will be repeating this over and over throughout the next few weeks)…whatever you have been avoiding in training is sure to come up!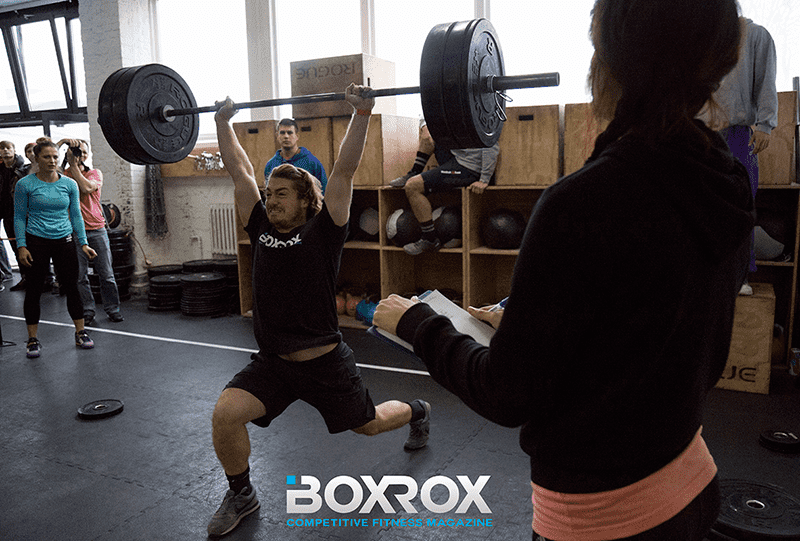 So what will be in the remaining workouts?
As fitness levels are increasing and Crossfit is clearly leading the way, you can be sure that The Open will rise to meet that challenge. I predict all the tried and tested levellers –
Overhead Barbells;
Wall balls; Thrusters
Double-unders
Pullups
Chest-to-Bars
Toe-to-bars
These are all easy to judge and difficult to master under fatigue, so sure-fire contenders for the workouts.
Expect to see the more elite movements coming earlier-
Ring Muscle-ups,
Handstand Push Ups
and maybe even Handstand Walks this year.
At the Scaled or Intermediate levels, again expect challenging lifts at challenging weights. Look out for a curve ball or two. All of us who had worked hard on our Double-Unders were left red-faced when Single-Unders made an appearance. Who saw that one coming?
LEARNING FROM MY MISTAKES, HERE IS MY ADVICE TO YOU
'Work on your weaknesses!!!'
If you need motivation, ask any one of your coaches for tips, coaching cues and progressions for your movement.
'One thing I can assure you of (again), is that anything you are worried about will come up.'
Look at who is improving most- the ones who are working on their skills. No one is gaining anything without hard work and practice.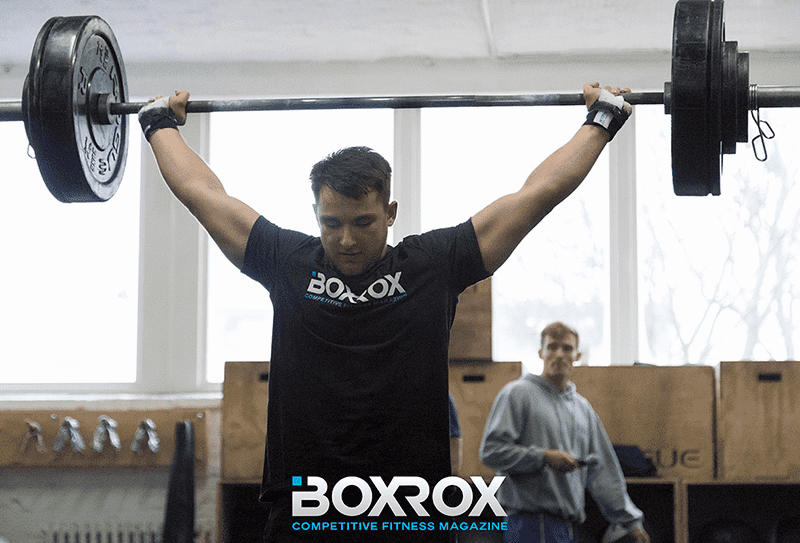 TO RX OR NOT TO RX? THAT IS THE QUESTION!
To RX a section of the programme it needs work and, here's a trickier one – time. I am never going to get HSPUs without practicing them and neither will you. When it comes up in the RX section of the day, why not work on your kick-ups to the wall for ten minutes if you haven't got HSPUs?
Scale the movement to your ability and needs, but don't expect to suddenly be able to get a movement or a lift without working at it.
Above all do not neglect your Strict Pull Ups! All bar gymnastics movements rely on the strength you gain here.
At least twice a week attempt 4-5 sets of these in whatever banded or body weight sets that challenges you. They are hard, if your face is not red and your body sweaty, you may not be pushing yourself enough.
Double-unders will not magically improve, be gained or arrive without practice, whip marks on your arms, legs, sore shoulders and repeated failures – they suck! Suck it up!
Above all expect to be frustrated!
…and then elated when all those tries lead to that elusive movement you have been failing at in a workout.
The Open is not just about competition but community. Let's see what we can all do together. Let's celebrate our gains and choose targets for the next time. Last year was a blast and despite the fails and falls, it became a huge eye opener for all that can be done, and all that will be done.
Good luck all – see you all in my Double-Under corner next week!
Bring on the Wall-balls!!!
---
Image © Sonia Ariz