Now that Tia-Clair Toomey has not been selected to the Australian bobsleigh team for the Winter Olympics, she has turned her attention to the CrossFit season. She recently shared her training plan for the upcoming weeks until the Quarterfinals.
Tia-Clair Toomey helped Australia qualify for the bobsleigh in Beijing for the Winter Olympics, but due to regulations, she was not selected to be part of the team that will be representing Australia. With that out of the way, Tia-Clair Toomey and her coach and husband Shane Orr will get back to focus on her CrossFit training.
"Ever since September I've been directing a lot of my attention to our bobsleigh season," Tia-Clair Toomey says. In October she competed at the Rogue Invitational and following that, both Shane and Tia flew to Europe to focus solely on bobsleigh.
Tia-Clair Toomey Put On Weight for Bobsleigh
Although she did not specify the process of bulking up, Tia revealed that she gained weight to compete as a brakewoman on bobsleigh.
"Over the course of the last 3 months […] basically, having to put on an excessive amount of weight for bobsleigh and then to try and trim back and find my natural bodyweight again, as well as building my fitness, is definitely going to be another challenge in itself," Tia explained.
Transition from Bobsleigh Training to CrossFit Training
"Bobsleigh actually has a lot of similarities to CrossFit in a sense," Shane explains in terms of training. "They [bobsleigh athletes] require a 3RM 1RM back squat, 1 RM power clean, 30-metre dash time, 15-metre, med ball toss, vert jump and I think." He says that 6 out of 10 training tests had a direct carry over with CrossFit.
However, the weight gain from Tia is what they will focus on from now until the CrossFit Open which is in less than a month. Shane explains that Tia has an overall great foundation of fitness and it should be no problem for the Australian CrossFit athlete to make it the top 10% during the Open to qualify for the Quarterfinals.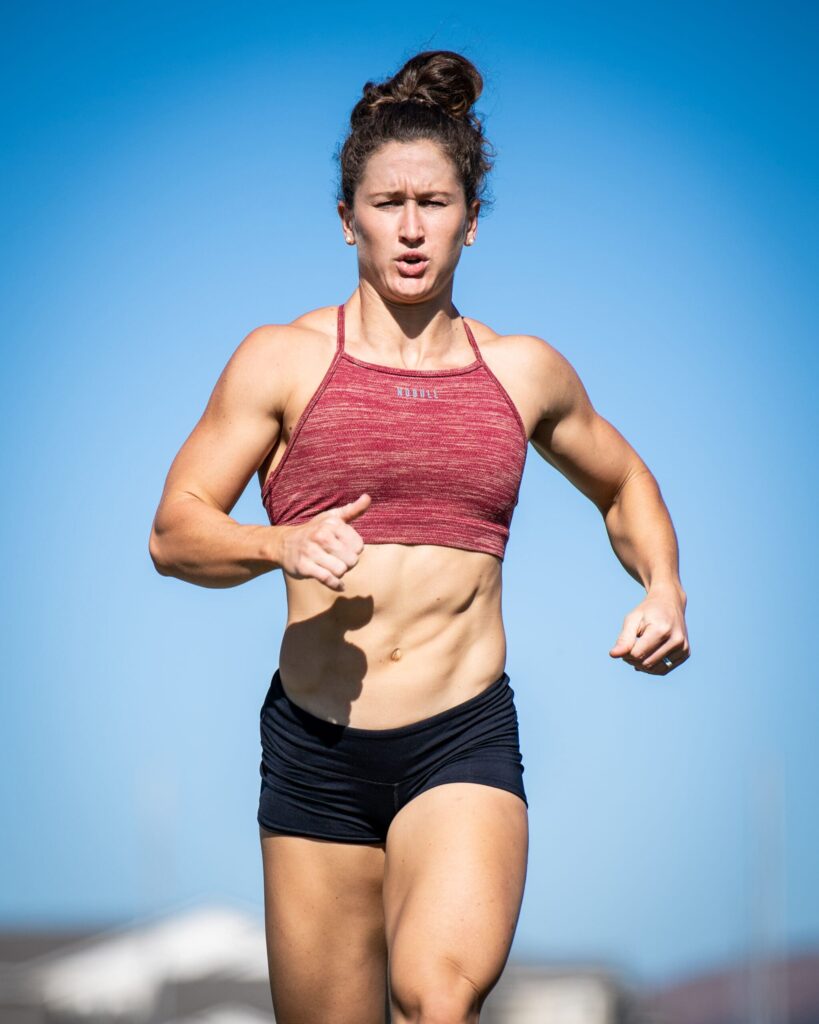 "We're going to focus more on the aerobic side of fitness just given that we've neglected that over the last three or four months," Shane reveals.
"We're certainly going to dial into more the high skill movements," the coach continues. "For the next few weeks we're just going to isolate them, just pick them apart, just do a few of each movement, apply that, and then we'll start combining them."
Check out everything Tia-Clair Toomey and Shane Orr talked about in the video below.
Read More: Dates for the 2022 CrossFit Open, Quarterfinals, Semifinals, and CrossFit Games