There is no denying the huge effect that the COVID-19 pandemic has had on the worldwide functional fitness scene. It was, and continues to be, an incredibly difficult time for many people to continue their training and the question of competing has been almost completely out of the question.
That is until the dedicated Roger Nilsson, his excellent team, and the expert mastermind behind Prepared Programming and multiple time CrossFit Games® athlete Phil Hesketh teamed up to once again bring you an incredible event that you need to be a part of.
Welcome to the Online Norwegian Summer Throwdown…
We spoke to Phil to find out more.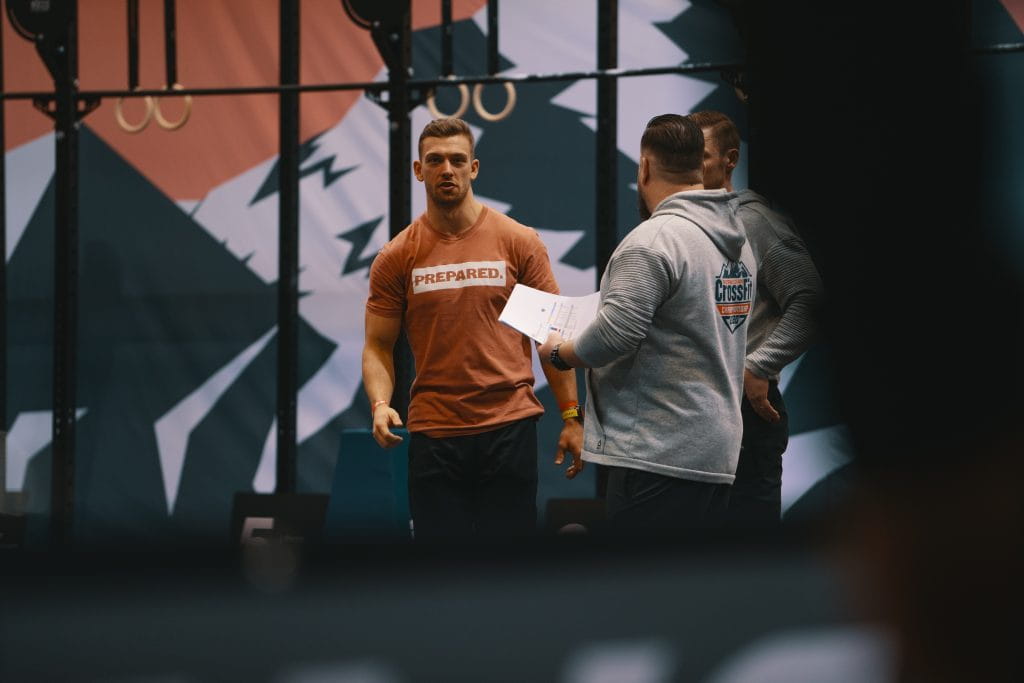 Hey Phil, what is the idea behind the Online Division at the Norwegian Summer Throwdown?
Whilst we wanted to create a live competition that anybody could attend, we understand that travel is just not an option for a lot of athletes right now.
The ONLINE version of our competition will allow anyone to be able to participate in the event but from their own gym. This shouldn't be confused with another 'at home throw-down', the events will be the same as out live competition and will require some of the typical equipment you will find in your gym.
How exactly will it work for participants?
Like the live version of the event, this is also a partner completion.
You can sign up in MM, MF or FF pairs in other the RX or Scaled division. The RX division can expect weights similar to those used in typical CrossFit® benchmark workouts and skills such as bar muscle ups. The scaled division will do the same first 3 events as the RX but the final 2 event will have slightly lower loading and skill level, you can expect to see C2B pull ups as the most difficult movement here.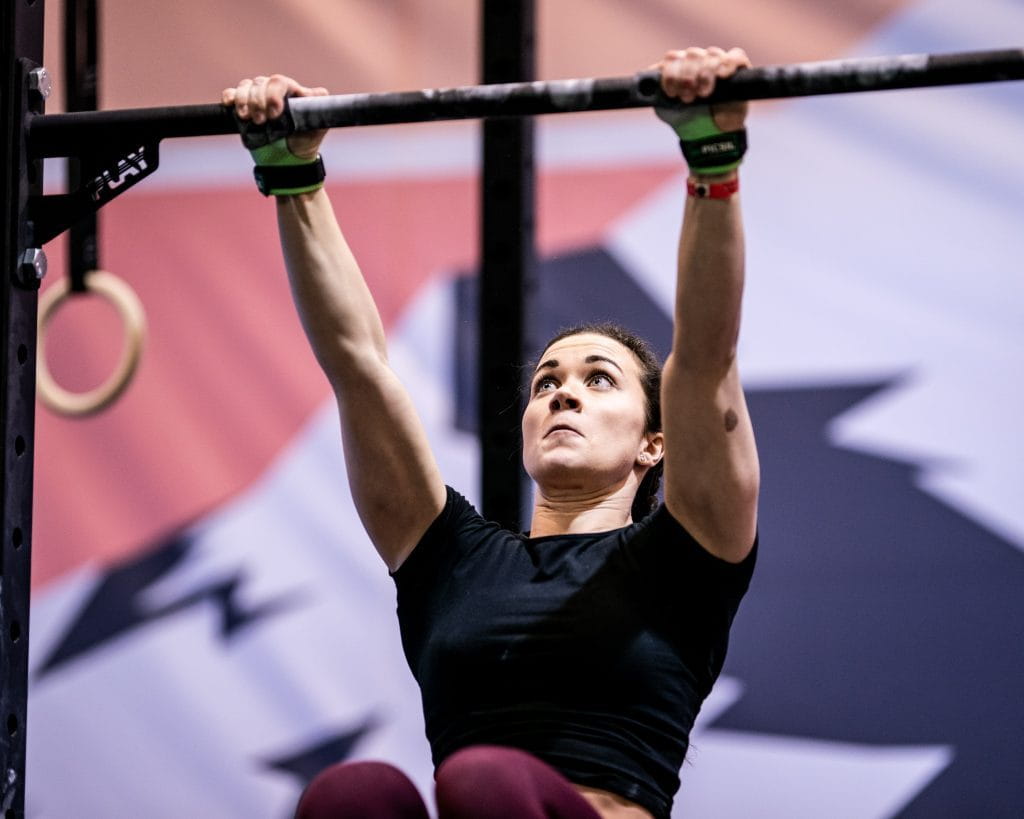 How can they sign up?
You can sign up via competition corner here
How much does it cost?
The cost is 60 euros per team, but code BOXROX will get you at 15% discount.
The fee includes registration of scores, judging and placement on the OFF-SITE leaderboard, and the chance to win great prizes from our sponsors
Nocco
Barebells
Train Like Fight
Aktivitet Norge
Storefjell Resort
Tights.no
What equipment do you need for the workouts?
You will need:
A barbell each and enough plates to build as heavy as you can in snatch/C&J
22.5kg/15kg dumbbells,
9/6kg wall balls,
Boxes
Skipping ropes
A pull up bar
and a Concept 2 rowing machine
You will also need a judge and a video of your workouts (you should use the WODProof app to film your workouts)
Can I sign up from any country?
Yes! Absolutely.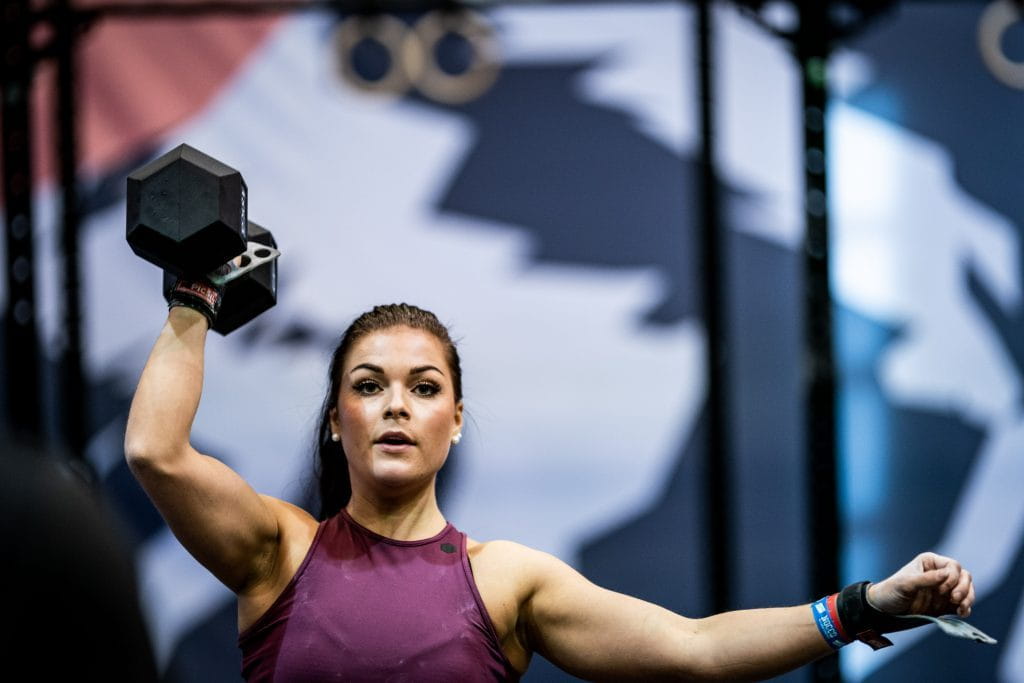 OTHER DETAILS FOR THE ONLINE NORWEGIAN SUMMER THROWDOWN
This is a community competition for everyone – all levels of fitness welcome. All will compete in teams of two.
WHERE & WHEN
The battle goes on for two days (August 14-15).
There will be 5 events in total, and athletes will have a 24-hour window to complete each of the two competition days and register their score in Competition Corner.
SCHEDULE (All times are in the Norwegian time zone CEST)
FRIDAY (2 events)
06.00 Release of event 1 & 2
24 hour time window begins
SATURDAY (3 events)
06.00 Deadline for registration of scores for Event 1 & 2
Release of Event 3, 4 & 5
24 hour time window begins
SUNDAY
06.00 Deadline for registration of scores for Event 3, 4 & 5
Norwegian ONLINE Throwdown completed!
The winners will be announced on Sunday at 06.00pm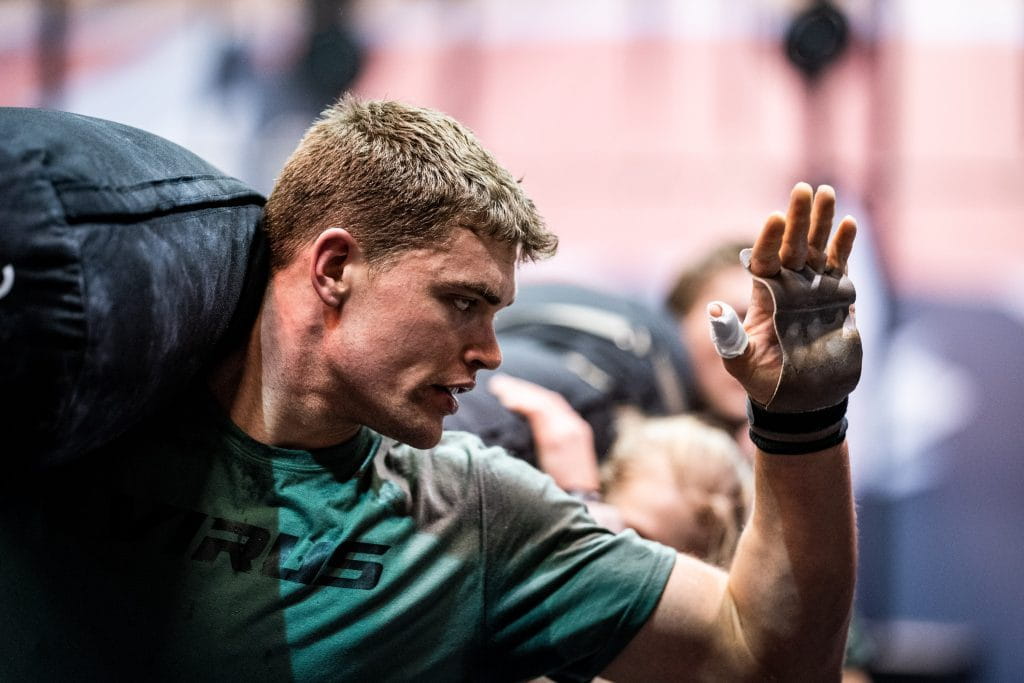 COMPETITION SETUP
Each team signs up for either the RX or DX division. The workouts will be as similar as possible to the on-site competition, slightly modified to be performed at your local box. There will be no cuts; all teams will participate in all the events.
You will also need to download the WOD Proof app, and film all your workouts using the app. The videos will be submitted upon request from our judging team.
TEAM SETUP
Choose your team set up in whatever format you would like.
Female / Female
Male / Male
Female / Male
Each pairing will be its own division, with its own leaderboard and winner. The online competition will have a separate leaderboard from the on-site competition.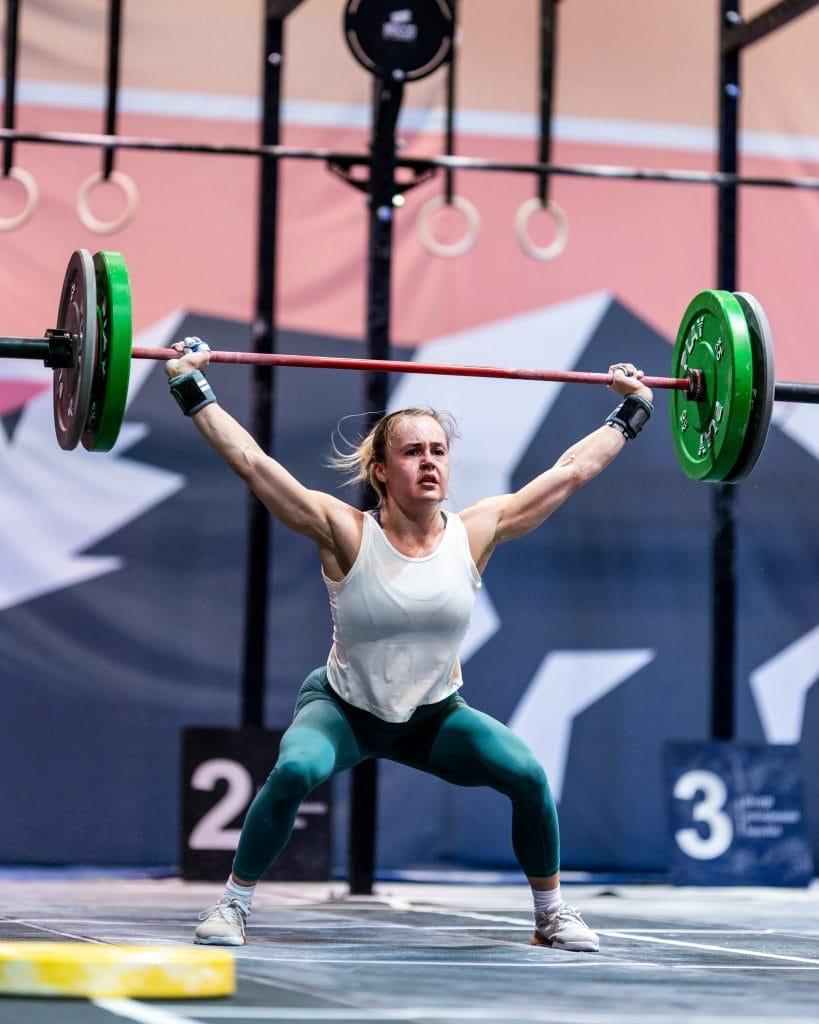 CHOOSE YOUR DIVISION:
DX Minimum requirements (men/women):
Deadlift: 110 / 75
Barbell snatch: 50 / 35
Clean&Jerk: 70 / 50
Dumbbell snatch: 22,5 / 15
Toes to bar: 1
Pullups (anyhow): 1
RX Minimum requirements (men/women):
Deadlift: 160 / 110
Barbell snatch: 70 / 50
Clean&Jerk: 100 / 70
Toes to bar: 10
Pullups (anyhow): 10
Bar muscle up: 1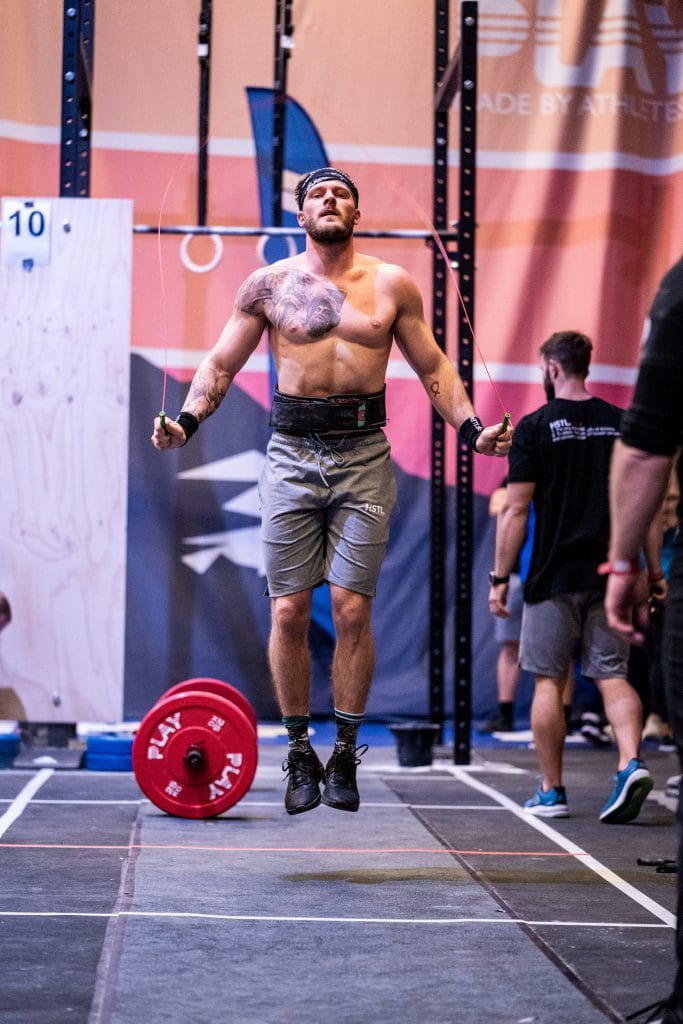 COVID-19 SAFETY
Athlete safety is of utmost importance to the team, and they encourage you to uphold all regulations for hygiene and safety regarding Covid-19. All athletes are required to adhere to the instructions which are in place at their local box to keep appropriate distance, not share equipment and clean all equipment. Anyone presenting any symptom of Covid-19 is advised to withdraw from the competition.
Athletes are responsible for ensuring their ability to compete. No refunds will be given to participants who are unable to compete.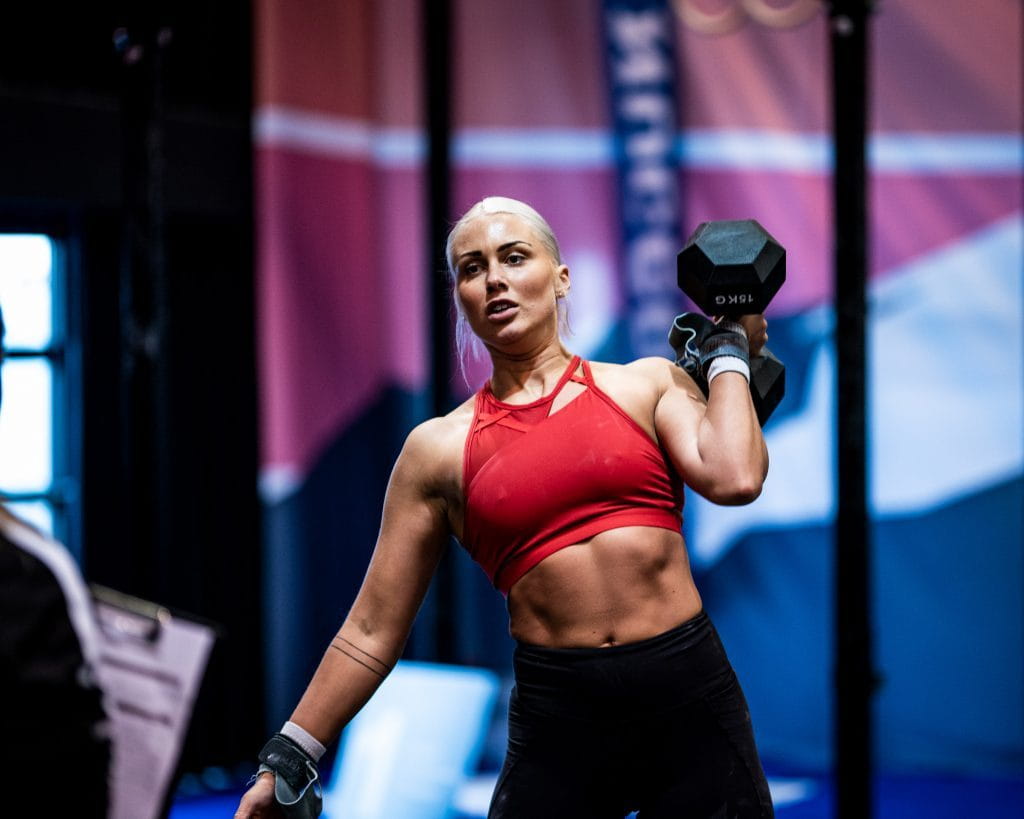 ON-SITE COMPETITION
No online qualifier
100 teams
No cuts
Buy your spot, get your spot
We talked more with Phil about the programming, challenges and the onsite Competition that will also take place in tandem on August 14-15.
Can you tell us how tell us a bit more about your sporting background and how you got into CrossFit?
I started Crossfit in 2012, right before the Open that year. I had previously been playing Rugby Union but had tried pretty much all sports growing up. I was instantly addicted to Crossfit and was fortunate enough to have some really good opportunities early on.
I went to classes at Crossfit Clitheroe for about a year before moving to Crossfit JST for a year. During this time I met Rob Orlando and was able to get myself on to the seminar staff for the Crossfit Strongman certification. Traveling all over the world with the seminar meant I was able to meet a lot of people and that led me to getting my job in Dubai, where I worked, lived and competed for 6 years.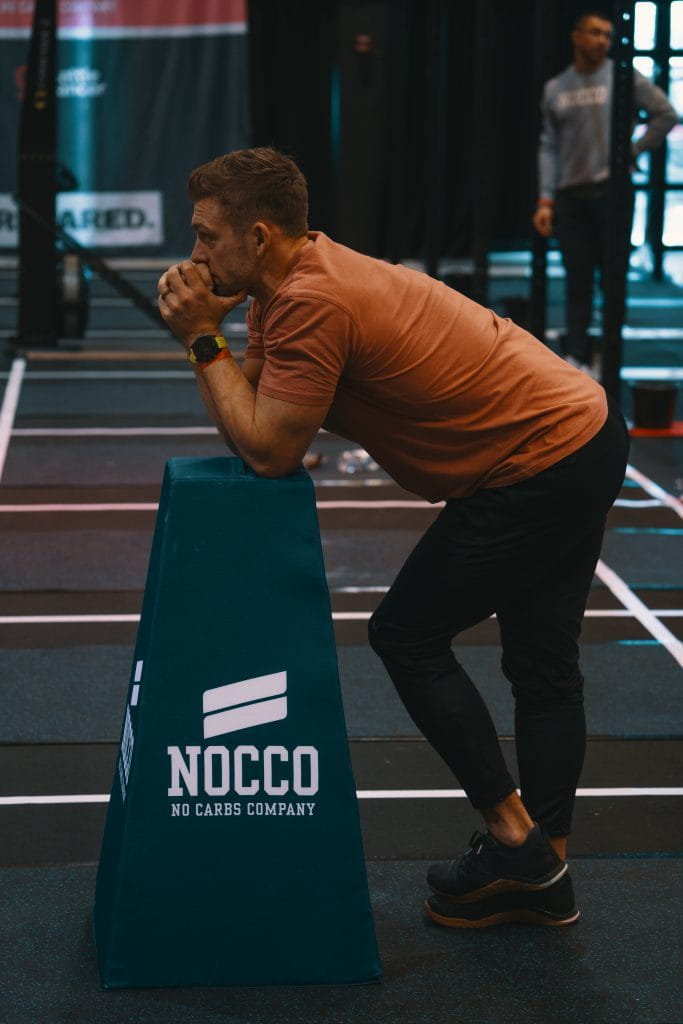 What challenges have you faced programming for an event that must adhere to the COVID-19 social distancing rules?
Yes this is definitely something that I have had to think about a lot this time which previously wasn't an issue. Creating workouts is not necessarily too much harder, but the logistics and flow of the workouts have been tricky. We want the athletes to have their own equipment during the completion which means we need to create space in the lanes for double equipment (because everything is partners) but we also still want to be able to tell the 'story' of each workout and show progression down the competition floor.
Thankfully we will have plenty of equipment from Eleiko so we shovel be able to make it work and I will be up at the venue for a few days with Roger so we can plan out the competition floor perfectly.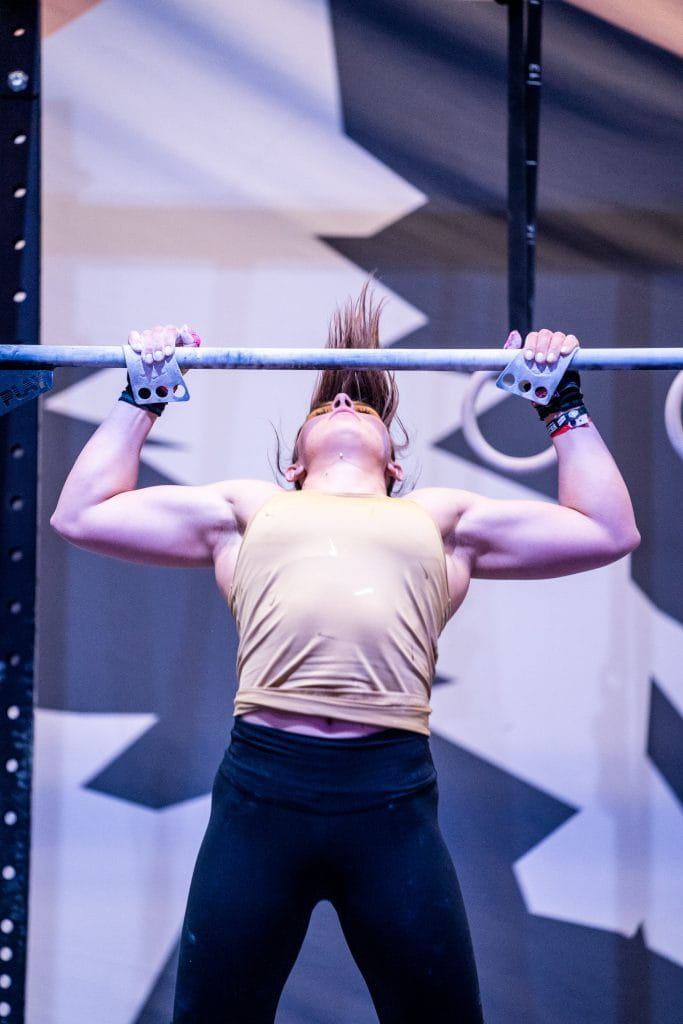 The warm up area is actually one of the biggest concerns, we will need to implement a system of social distancing in there to and if you have ever seen a competition warm up area you'll know that that is no easy task. We will use a sort of 'conveyor belt' system that allows athletes to warm up for a specific amount of time prior to their heat but also gives the staff time to clean down equipment between athlete time slots.
When it comes to programming events, what aspects of fitness do you think are absolutely essential to test?
That's a tough one and will also depend on the competition you are programming for and how many events you can have at your event. My guideline when I start drawing up a template is to have an event with a strength bias, a gymnastics bias, and a pure fitness bias. For every 'biased' event on the program I want there to be a more classic Crossfit event to balance that out. So if we test a swim, a max lift and a max distance HSW across 3 events I want there to also be 3 'Crossfit' events too.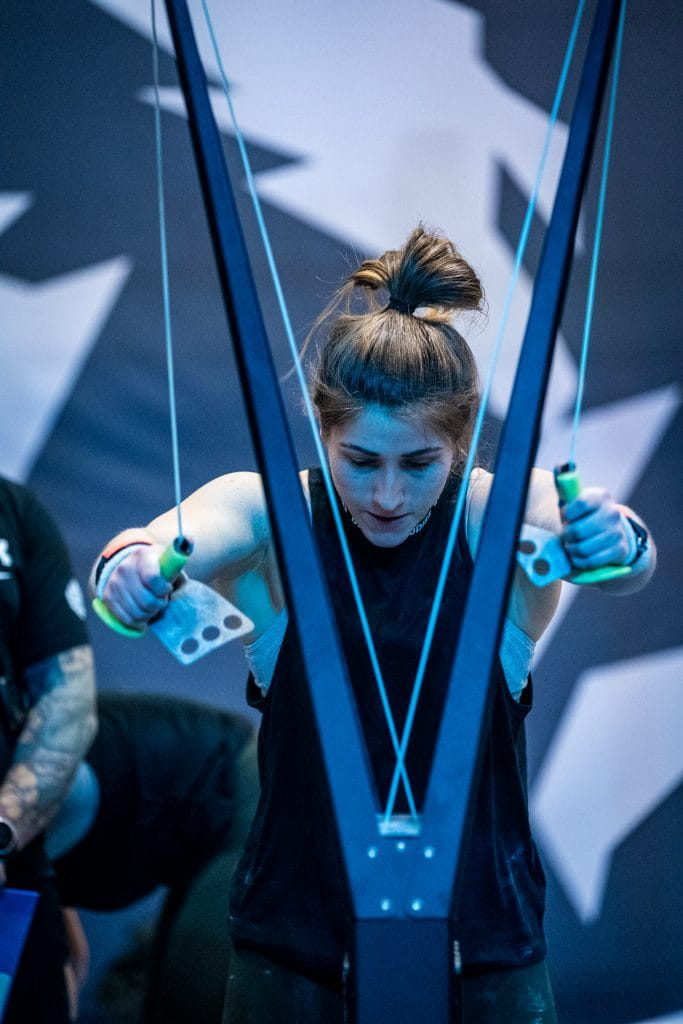 I'm not a fan of when competitions stray too far away from the classics in every event, I love the '21-15-9s', chippers, couplets and triplets that the Regionals and Games have been doing since they started. Of course this is just a general guideline but it gives a bit of an insight in to what my thought process is, the main thing being to make sure 'Crossfit' is the main thing you are testing.
You created a great series of workouts last time you programmed for the Norwegian Throwdown that was critically acclaimed by both the fans and athletes. Which event did you think worked best? Are there any workouts that you would have changed?
Thank you, I was so happy with the feedback we got about the weekend. I really loved having the '13.1' repeat one day 1 as I think that is one of the best 'tests' that Crossfit has programmed. I also loved the running event but that was purely down to the incredible scenery. On the individual side I was really happy with the events and don't think I would have changed any looking back.
If I could change anything It would have been on the team side, the worm that my demo team practiced with (back in my home gym) was much more compact than the one we used on site which really slowed down some of the events and unfortunately the time caps on day 1 were a little too aggressive. I don't like seeing events when no teams finished, that means it wasn't appropriate for the time cap given, I would have reduced the rounds or reps slightly to make that a more exciting finish.
What is it like to program for an event with such beautiful surroundings? How does the location and natural surroundings influence the way you design the workouts?
It made a simple 5000m run one of the most photographed and talked about events of the season, which is pretty cool. The location of Storefjell is insane, so beautiful and the last place on earth you would think to look for a Crossfit Competition but it was amazing.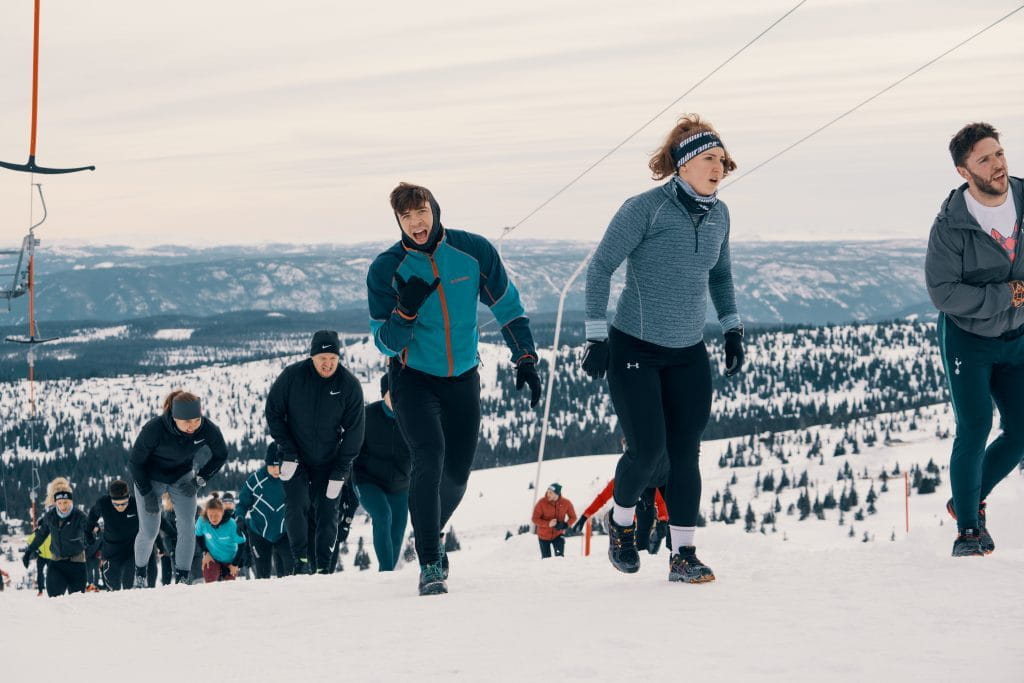 Are there any objects/movements that you think are not tested enough in general CrossFit/functional fitness programming?
I would love to incorporate some more of the strongman movements in to an event, they are such a great test and really expose you to a different stimulus to barbell work. Tire flips, sled push/pull, atlas stones, yoke and farmers carries. The difficult thing is making sure you have enough space in your arena and actually getting the equipment for your event.
Who/what are your inspirations when it comes to programming events?
Definitely Dave Castro and his style of events. He has such a great way of keeping things 'classic' but also surprising you with new and exciting events each year. He also knows how to make the test appropriate for the stage of competition, which is a skill that some would massively underestimate. There is a big difference between an event at a local thowdown and an event at the Games, you need to understand your competitors and your audience to make sure what you are doing is the right type of test. I also love Rich Fronings style of programming, he again has a great way of re-inventing the classics.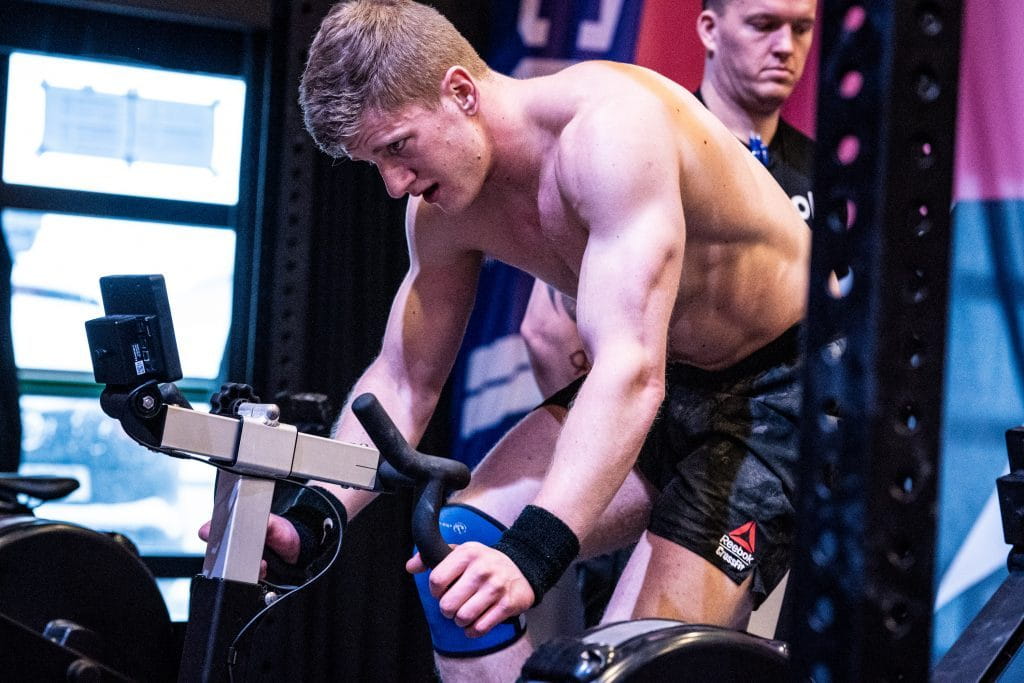 When it comes to your own training, do you have any specific workout formats that you love the most?
I really like programming partner interval workouts, where you work at a 1:1 ratio. It gets a really good intensity out of the session and also keeps it fun!
Why should people sign up for the Norwegian Summer Throwdown?
It has been a long time since anyone has had any chance to compete and we want to bring that back, because we know you are craving it! The location of the event is amazing as we have already said. The events will be great, you will do 2 on Friday and 3 on Saturday with the events on day 2 being scaled in 2 divisions so that everybody can compete at an appropriate level and have a chance of getting on the podiums.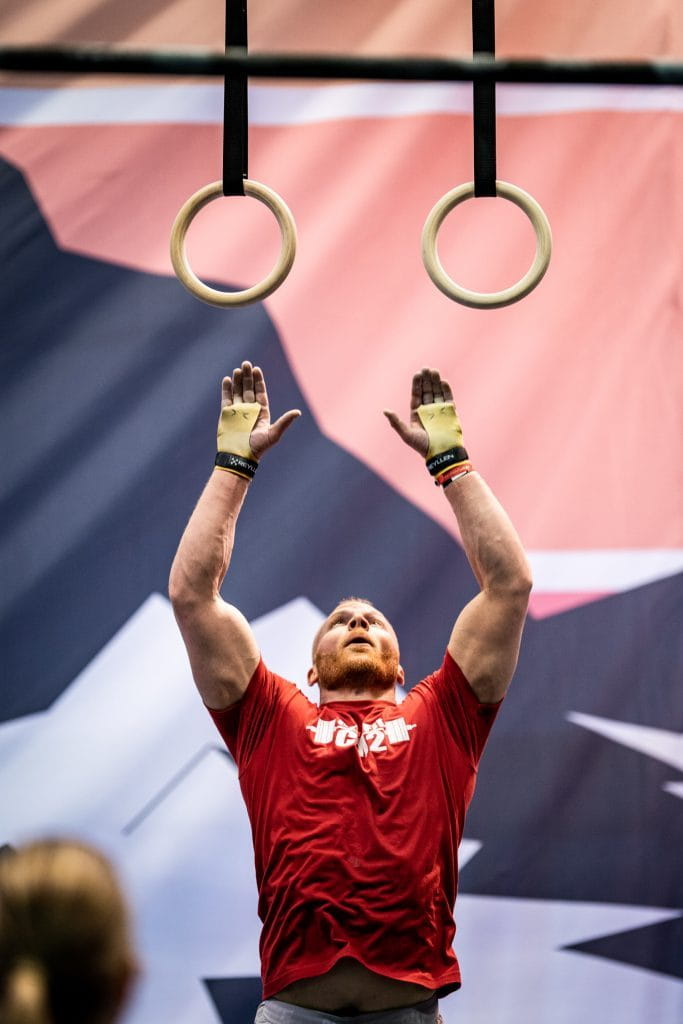 And finally, for everyone out there that is still unable to train in a box/gym, can you give us one good home workout that they should try?
We did an online fun competition back on March and the first event was: 10 rounds for time, 30 air squats and 10 burpees over 'something'. It is a chance to test both your fitness and your creativity!
Sign up for the ONLINE Norwegian Summer Throwdown