4-time Individual and 5-time Team CrossFit Games champion Rich Froning has decided to compete in triathlons during his off-season in an effort to stay motivated.
The 34-year-old competed in the Motus Duck River Triathlon and called it "one of the hardest things I've ever done."
The race consisted of an 880-yard open water swim, 18-mile mountain bike, and 3.5 mile trail run.
Watch Rich Froning Take on an Off-Road Triathlon
Froning starts the video with a mountain biking session and a couple of falls, and then takes viewers through the off-road triathlon.
He podiums with a time of 2:43:14.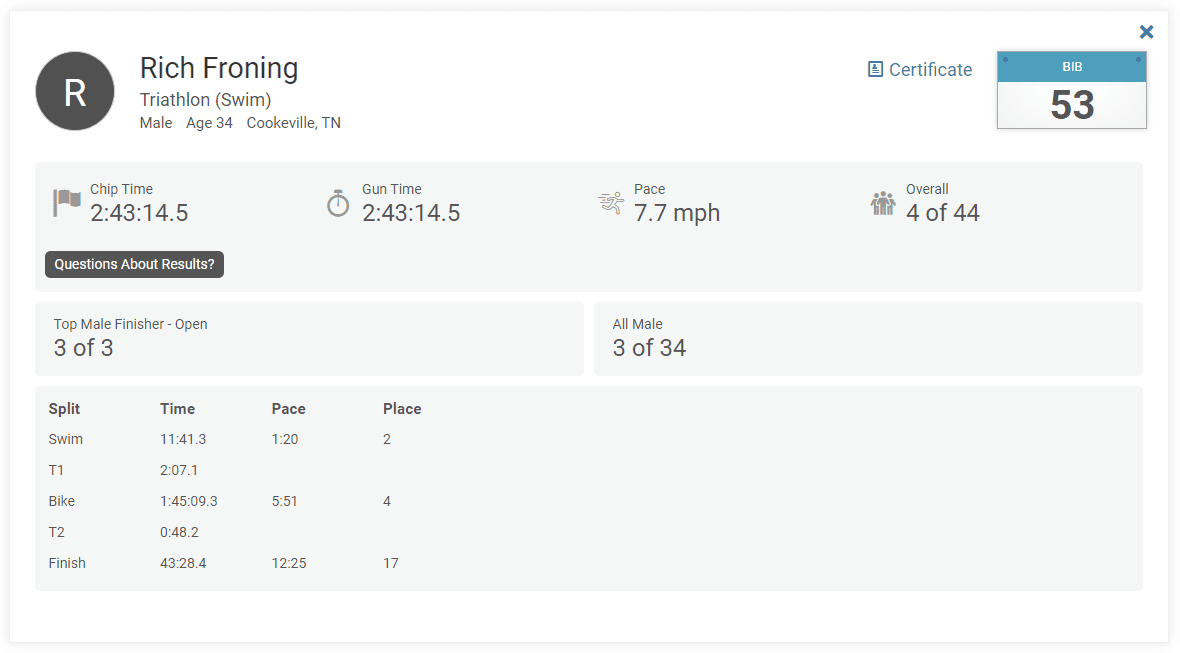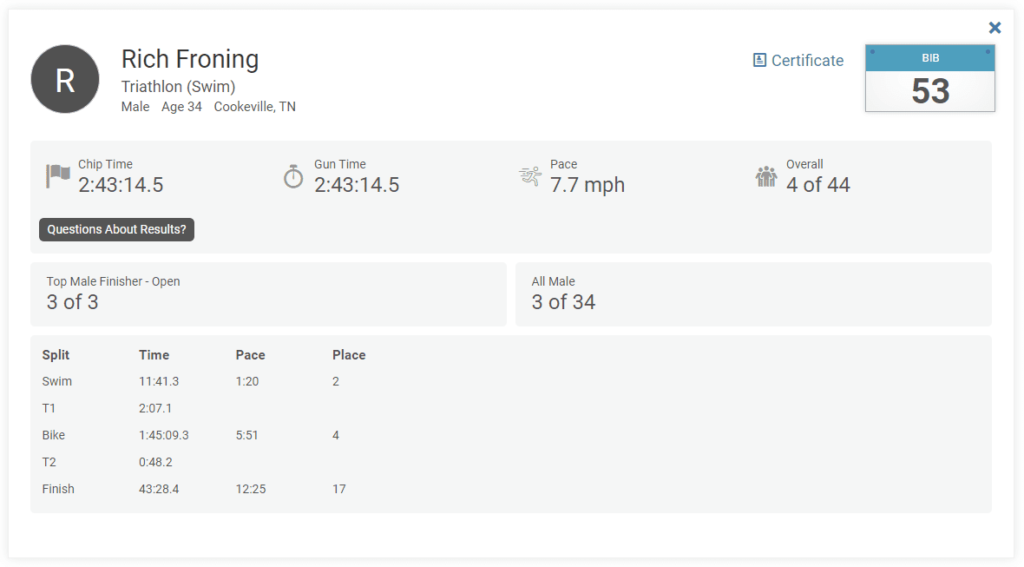 This was not the first time Rich Froning has taken on a triathlon – watch him and the Mayhem team compete in August 2020:
Rich Froning
Rich Froning is a seasoned CrossFit Games veteran and one of the best CrossFit athletes of all time. He was the first athlete to earn four consecutive CrossFit Games titles (2011-2014) and now leads the most dominant Affiliate team, having won the CrossFit Games team competition in 2015, 2016, 2018, 2019 and 2021.
The 34-year old athlete considered retiring from the sport after the cancellation of the team division for the 2020 CrossFit Games, but ultimately decided against it. He would go on to earn another CrossFit Games title at the 2021 Games with a completely new team.
Froning owns and operates the affiliate gym CrossFit Mayhem, located in Cookeville, Tennessee.
Read more: Rich Froning Before CrossFit (and 20 of His Workouts Every Athlete Should Try)