Rich Froning, the most successful athlete in CrossFit competitions, almost retired beginning of 2021. He revealed he had no intentions to come back to competing after CrossFit Inc. announced changes on the rulebook that forced him to replace 3 athletes from Mayhem Freedom.
Away from individual tournaments since 2015 to focus on his family, Rich Froning still wanted to show he was one of the Fittest on Earth. That is how he founded team CrossFit Mayhem Freedom.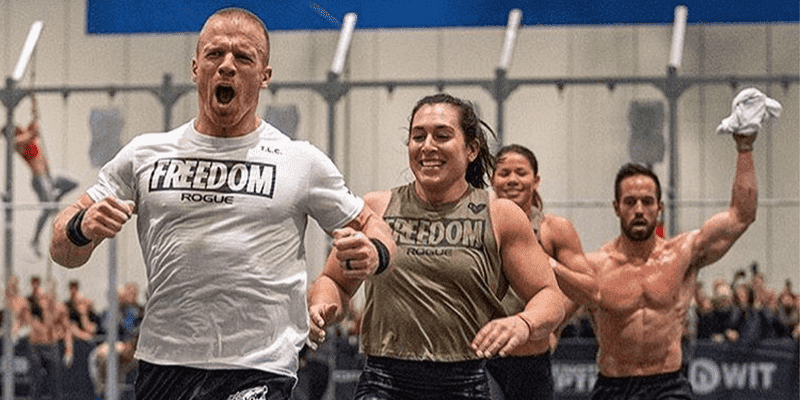 Froning and his team have won the Games 4 times since 2015, but due to COVID, CrossFit cancelled the Games for everyone except for individual athletes in 2020.
"Until last year I never thought of what my life would be after competing in CrossFit and then not having the Games for teams last year I thought: 'Wow, it's kind of nice'," Froning said.
Not only that, in January CrossFit released the new rulebook in which stated that the Affiliate Cup was back, but all team members should be training in the same Box, which was not the case for Mayhem Freedom. Rich Froning had to see Scott Panchik, Chyna Cho and Tasia Percevecz leave.
"I honestly had no intention, especially with the way the rules were when they first came out, of competing, but Chase [Hill], my wife's cousin, he wanted to compete," Rich Froning explained.
See on the video below why Rich Froning almost retired from CrossFit in 2021.
Miles to Madison
Miles to Madison is a new documentary series produced by CrossFit Inc. It is unclear how many episodes there will be or when they will be released.
"This series will provide an unprecedented look at what goes on behind the scenes of the CrossFit Games season every step of the way," CrossFit announced.
According to the trailer, CrossFit has interviewed many of the top athletes and some coaches for this documentary series. Tia-Clair Toomey-Orr, Justin Medeiros, Rich Froning, Kristi Eramo O'Connell and Kari Pearce, to name a few.