A GOOD COMMUNITY
Each member of the functional fitness community works out for many different reasons, but all of them are about taking things to another level. Whether it is to decompress and change the course of our day, to lose a few pounds and get more fit, or to become better athletes than yesterday by controlling our mental game, they are all great reasons.
Sport has the tremendous ability to gather people that are looking in the same direction: we are looking to reach a goal. We might not realise it directly, but our guts, our past or our personality have something to do with us meeting in this one place.
It's a known fact that a group of people suffering together and pushing each other is more likely to get better results.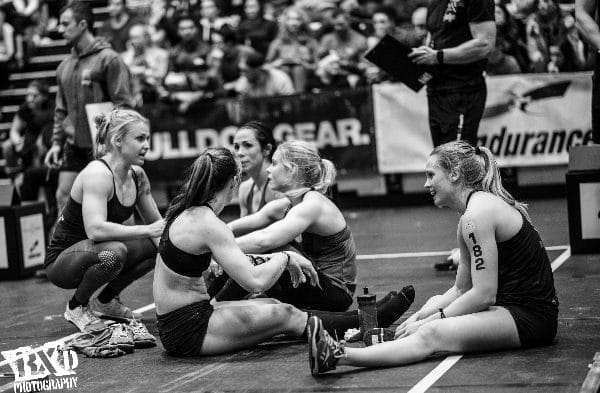 1. IF THEY CAN DO IT, THEN I CAN DO IT!
That's the motto that takes over our head when we're stuck in the middle of a WOD. Suddenly, we don't feel like picking up the bar or the kettlebell, and we feel defeated. A glance at our neighbor's performance, a scan through the room at the other members of our community, and our energy level goes back up. "If they can do it, then I can too." That's true, and we know it. Not because the other athletes doing the workout are better than us, but because they are passionate and they believe in themselves, and that positivity is infectious.
2. THAT LAST PUSH
When we are losing our kip, or as our snatch technique is failing, we feel like we're never going to be able to finish the WOD. Our mind tells us to quit, negative thoughts start to immerse our spirits and therefore our body is giving up. It's all or nothing, if we're not able to do those 10 unbroken toes to bar, then there is no point in continuing.
Our peers are there to remind us that the way we think sometimes sets us up for failure even before starting a WOD. There's no such thing as giving up they might say. And here we are, doing our toes to bar one at a time without taking any breaks, while being pushed by a crowd of athletes who are thrilled by our performances and cheering us on until the timer goes off.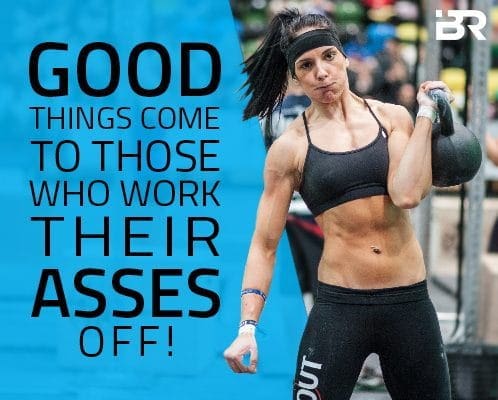 3. MANAGING SETBACKS
Functional fitness is about making progress, but what about setbacks or plateaus? When we are in bad mood, and we don't even feel like showing up because we know that we're not in a good place, we feel the support of the community and that's amazing.
All we need to do is to communicate our fears and find a solution to make us feel better.
If we have the chance to train with a partner, then the same scenario will most likely prevail in a similar situation. We can sometimes be short sighted and not think clearly. Our training buddy is here to open up our eyes and reassure us, by reminding us that, despite the frustration, "A plateau is sometimes needed in order to grow stronger and work on different aspects of our training." And there we go, pumped, motivated and ready for our next workout.
4. TAKING RISKS
Whether it's signing up for a throwdown, adding 5 pounds to the bar or throwing our legs over our head for a handstand walk, there's only so much that we can achieve by ourselves when we are afraid.
A presence is sometimes needed for our train of thought to stop focusing on the same old nonsense. There are a number of movements that we wouldn't have been able to achieve without our coach, a peer who's been watching us from across the gym, or our training partners.
https://www.instagram.com/p/CFS54ESAqaT/
5. FILLING OUR SOULS
Beyond the PR's, the number of reps and the satisfaction of achieving a new movement there's the indescribable feeling of being part of a group, being loved and appreciated for who we are that fills up our hearts after living all the moments listed before.
Because when we are at our Box we are raw and vulnerable, our clothes, our makeup or the amount of muscle we have doesn't count in our connection with the other human beings sitting across from us in the room.
Our passion, the desire to become a better person than yesterday and the light in our eyes is what matters.