The CrossFit Games 2015 finished last night with the final event Pedal to the Metal. Both, Katrin Tanja Davidsdottir and Ben Smith rose to the top towards the end of the competition, proving once again patient consistency pays off.
The Games started on Tuesday, July 21 with Teens and Masters. Followed by Individuals and Teams on Wednesday with Pier Paddle and Water Worm events.
Related: Europe's Fittest Masters and Teens Highlights
Kara Webb started with a win and kept a strong lead until Friday afternoon. As she stated later on social media, Kara suffered a heat injury and was taken off the field by a medical team. However she later came back for the snatch ladder, visibly exhausted, but battled through all four days, finishing 5th overall.
All together, Iceland took three podium spots
That opened doors to other competitors, and it was the rookie Sara Sigmundsdottir who took the lead from Kara. She held a consistent top 10 performance throughout the competition with an exception of the sprint course, triangle couplet and the final event. Katrin Tanja Davidsdottir was right behind, ready to take over the top spot. She guaranteed her title with a win in the last event and finished 40 points ahead of the Australian rookie Tia-Clair Toomey. Sara Sigmundsdottir finished 3rd.
All three podium girls, Katrin, Tia and Sara, are only 22 years old.
All top five women are either from Europe or Australia. After a year of ups and "injury" downs, Sam Briggs climbed up to the fourth place overall, proving she is one of the toughest athlete out there. Both, Sam and Katrin missed out on last year's Games, but came back in 2015, claiming first and fourth place.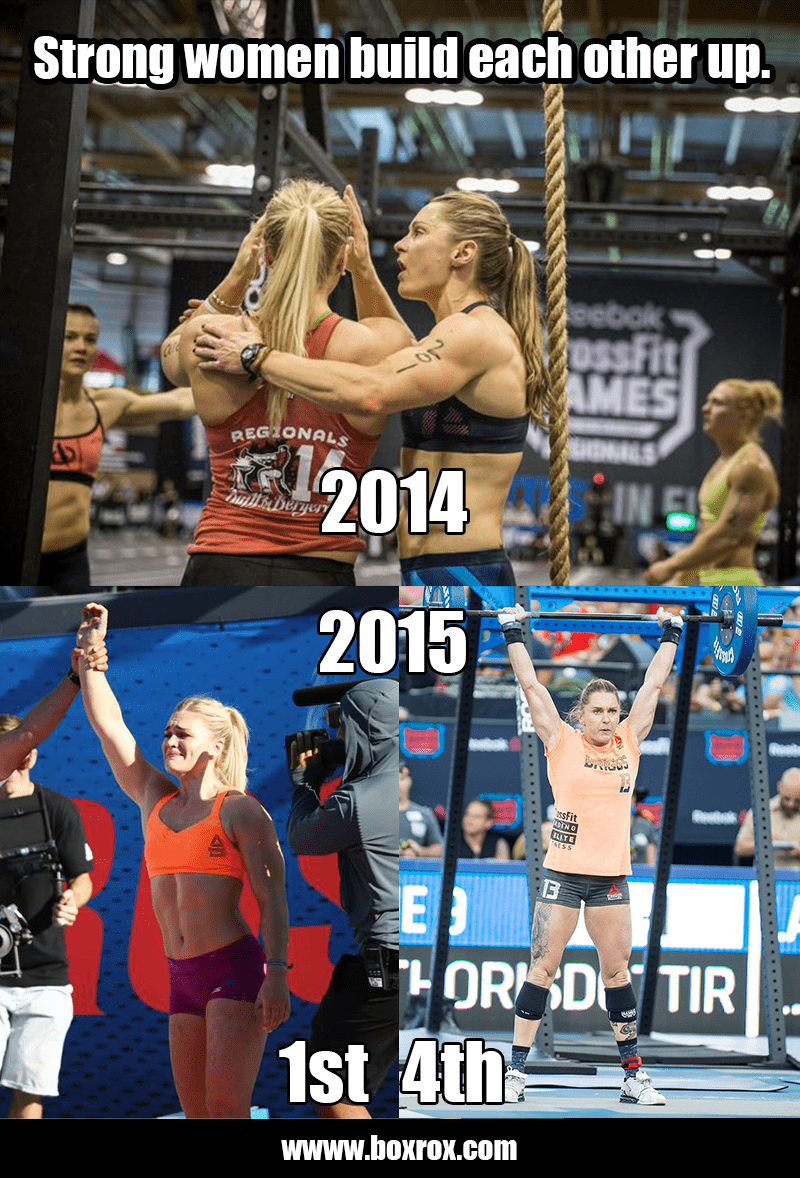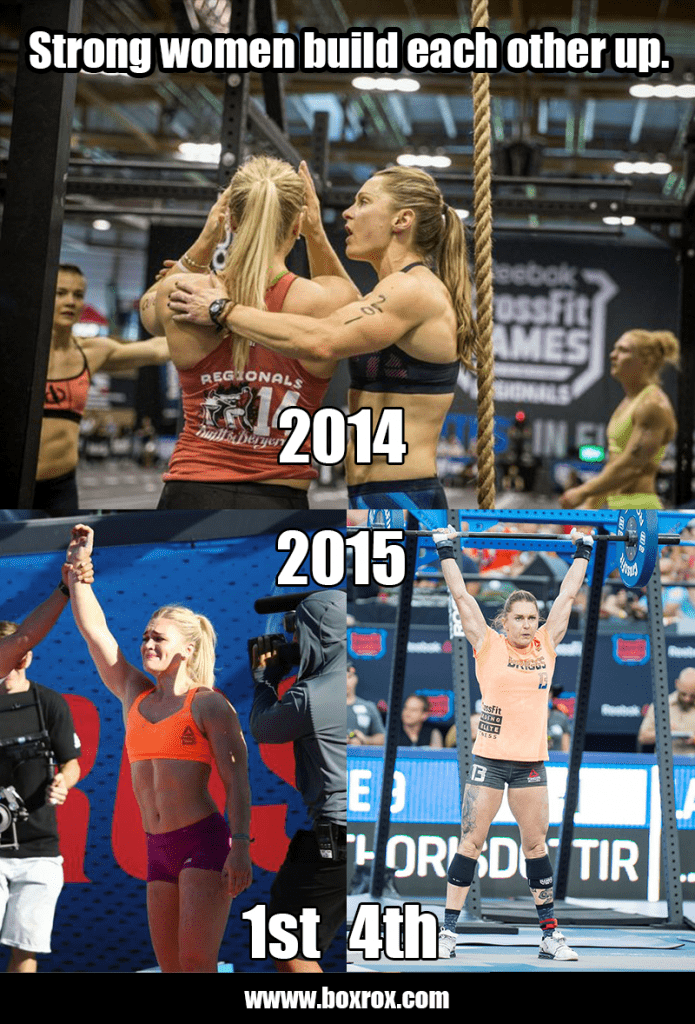 Kristin Holte won the Sprint Course 2 and placed 17th overall. Thuridur Erla Helgadottir had a second best finish in Sprint Course 1 and placed 28th overall.
The women's leaderboard looks way different than in 2014. Julie Foucher dropped out at Regionals. Annie Thorisdottir withdrew on the final day, after suffering a heat injury during the Murph.
Last year's Fittest Woman on Earth started with a solid performance in the Pier Paddle, but had a setback in the Sandbag event. Although Camille won the Triangle Triplet, getting three no-reps in the Snatch Ladder along with three other over-30 results, wasn't enough to claim a top 10 score.
New equipment, new exercises (peg board),
Icelandic athletes had their best year so far. They finished the 2015 Games with three podium spots.
With a win in Murph and a consistent performance through all four days, Björgvin Karl Guðmundsson earned a third place overall. Although those were only his second Games, he showed the maturity of an experienced veteran. After 2009 Mikko Salo's win, this is far best male result for the European athletes.
Mat Fraser was the favourite to win the men's category, but it was the Games veteran Ben Smith who took the 2015 title.
Although Smith is only 25 years old, this was already his 7th appearance in Carson.
https://instagram.com/p/5nk5B9BoZF/
Dan Bailey and Spencer Hendel closed down the top five standings. Jonne Koski fulfilled his goal of staying in top 10 and finished in 9th place overall. Steven Fawcett and Phil Hesketh made a great rookie performance and place 26th and 29th. Lukas Högberg began with "The Sandbag event" win, but slowed down towards the end and took 30th place.
Rich Froning probably made his biggest win so far
The reign Froning continues. In less than a year, Rich put together a team which left many people questioning their strength compared to super teams like NorCal, Ute CrossFit and Invictus. However CrossFit Mayhem Freedom won five events and along with other top 5 finishes, placed no more than 5 points ahead of CrossFit Milford. Ute CrossFit finished third. NorCal CrossFit were one of the contenders for the top, but had to withdraw from the competition when they lost one of their members. Miranda Oldroyd torn her ACL on the clean and jerk event.
CrossFit Solid marked Europe's best team performance so far. The team from Sweden won two events and finished the Games in 5th place overall. The other Swedish team, CrossFit Fabriken, took 9th. The Dutch from CrossFit 075 placed on 24th, CrossFit Reykjavík – Virtuosity 29th and CrossFit Turicum 34th.
What was your favourite moment of the Games?