Weight vests are a staple in classic CrossFit workouts. Sometimes, athletes will wear them for the sheer hell of it even if they're not prescribed in a workout.
There's a good reason for this, all movements will require more effort when tackled. Weight Vest workouts are way more difficult than ones without it.
Weight vests are simply a heavy vest worn over the torso that provides varying amounts of resistance, thanks to the fact that a lot of them are designed to add or remove weighted bars or plates as needed. Athletes can choose what weight to put in it for that extra kick in any of the weight vest workouts.
While weight vests do look suspicious if you don't know what they are (the German city of Hamburg was on high alert after a passer-by mistook a runner wearing a weight vest for a suicide bomber and notified the police), they are a great tool to add to your training.
Benefits of doing weight vest workouts include:
Develop strength, endurance and cardio by increasing your body weight
Influence the ways your muscles stress and strain during workouts, leading to a harder training session
Faster energy depletion through increased exerted force, which leads to performance improvements as your body adjusts and your systems adapt
Add variety to your workouts
If you don't own a weight vest, a heavy backpack will essentially reap the same benefits. Always beware of the weight you add to the vest, especially if you suffer from back or neck problems, as the increased strain can lead to injury if not used correctly.
Give these brutal weight vest workouts a go and revolutionise your training.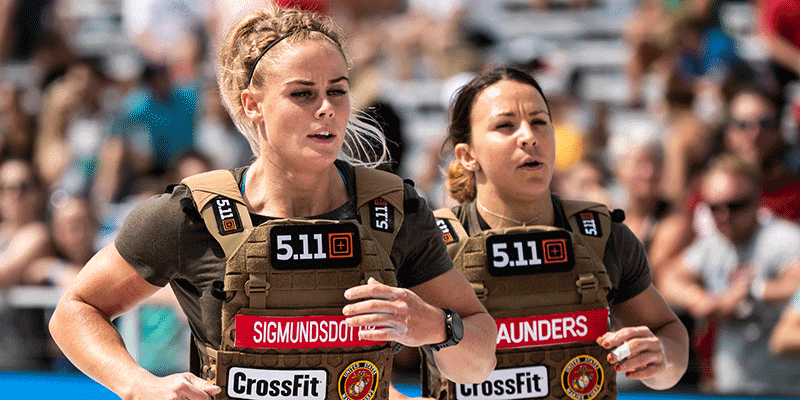 CROSSFIT WEIGHT VEST WORKOUTS
Workout 1 Stairway to Heaven
For Time:
Part A – From 0:00-20:00, EMOM of:
20 Box Step-Ups (40/30 lb Weight Vest)
Rest 3 minutes
Part B – From 23:00-43:00, EMOM of:
20 Box Step-Ups (20/14 lb Weight Vest)
Rest 3 minutes
Part C – From 46:00-1:06:00, perform:
A leg-heavy workout, it'll be hard to keep to the rep range as the minutes go by – the rep-rage and pace are very aggressive.
For Part A, if you're unable to keep pace, start over with 2 reps less than your previous attempt until you get to a pace you can handle. Part B uses a lighter weight vest, yet feel free to use the same technique if you're unable to perform the reps within a minute.
Score is the time on the clock when you complete the 400 box step-ups. Decrease reps or weight for scaling.
With weighted vests, you can mix up the stresses placed on your muscles throughout your session.

Workout 2 Murph – Weight vest workouts
For Time:
1 mile Run
100 Pull-Ups
200 Push-Ups
300 Air Squats
1 mile Run
All with a Weight Vest (20/14 lb)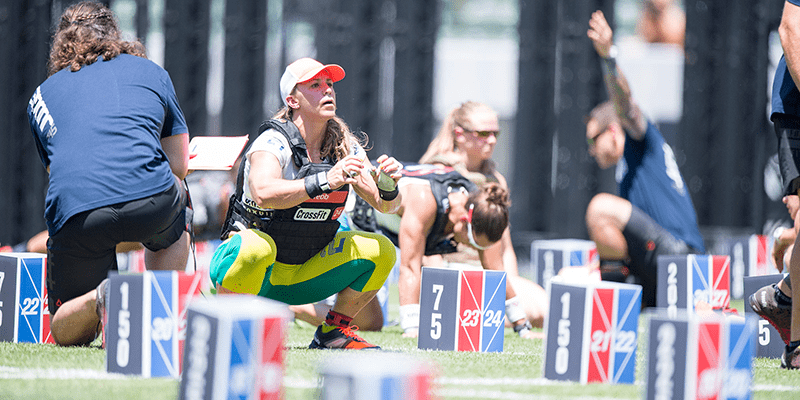 Start and end the workout with a mile run. Partition the pull-ups, push-ups, and squats as needed.
A CrossFit classic, Murph is performed by thousands of CrossFit athletes on Memorial Day in the US (and around the world). It's been featured in the 2015 and 2016 CrossFit Games, with winning times of 34 minutes by Josh Bridges in 2016 and 36 minutes by Kari Pearce in the same year.
Student Sam Gladding Breaks 24-Hour Murph World Record To Raise Money For Charity
Good times for Murph:
Beginner: 63-71 minutes
Intermediate: 47-58 minutes
Advanced: 36-41 minutes
Elite: <35 minutes
If you choose to partition the reps (which is the original intent of the workout) partition them as follows: 20 rounds of 5 pull-ups, 10 push-ups, and 15 air squats. In the CrossFit community, this is known as performing 20 rounds of "Cindy." It's the most efficient way to partition such a high volume of reps.
Hero WOD Murph: 6 Workout Tips from 6 Top CrossFit Games Athletes
While this WOD is an endurance-type workout, it should be performed in approximately an hour or less. If, for example, it takes you 90+ minutes to complete, you've altered the stimulus and lost the requisite intensity – meaning you should consider scaling.

Workout 3 Weight Vest Trail Run
For Time:
7km Trail Run with Weight Vest
Choose a weight that's challenging but suitable to your fitness level
Carrying extra weight during exercise requires added strength and oxygen, all the while sipping your energy stores. With any exercise the more weight used, the more the muscles have to adapt to the higher weight—which builds strength and muscular endurance.
Using weighted vests can spice up most training programs.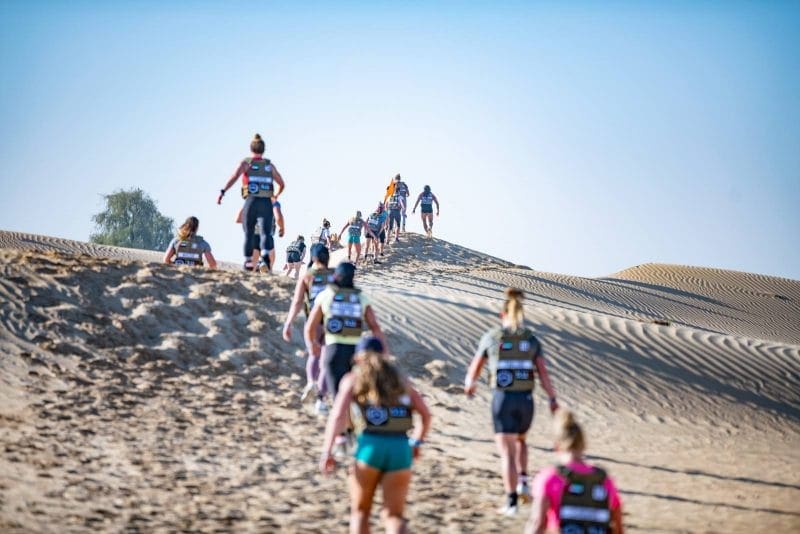 4 – Weight Vest Workouts
For time:
21 – 15 – 9
15 – 12 – 9
Strict Handstand Push-Ups
6 – 4 – 2
All with 20/14 Weighted Vest
10 Minute Time Cap
This is a relatively short workout; perform one round of each movement and then decrease the reps for the next round.
You should feel confident performing strict handstand push-ups and muscle-ups before adding weight.
Workout 5 – Josh Bridges Weight Vest Workout
20 min AMRAP:
400 Meter Run
15 Pull-Ups
20 Air Squats
Workout 6 Natalie Corona Partner WOD
AMRAP (With a Partner) in 22 Minutes:
Partner A, perform AMRAP of:
While Partner B performs:
Partners switch after each Run
Wear a weight vest (20/14 lb) throughout
When partner B returns from the run, partners switch roles with B picking up the couplet where Partner A left off.
his hero workout is dedicated to Natalie Corona who was shot and killed after responding to a car crash in downtown Davis and died at UC Davis Medical Center in Sacramento on January 10th, 2019.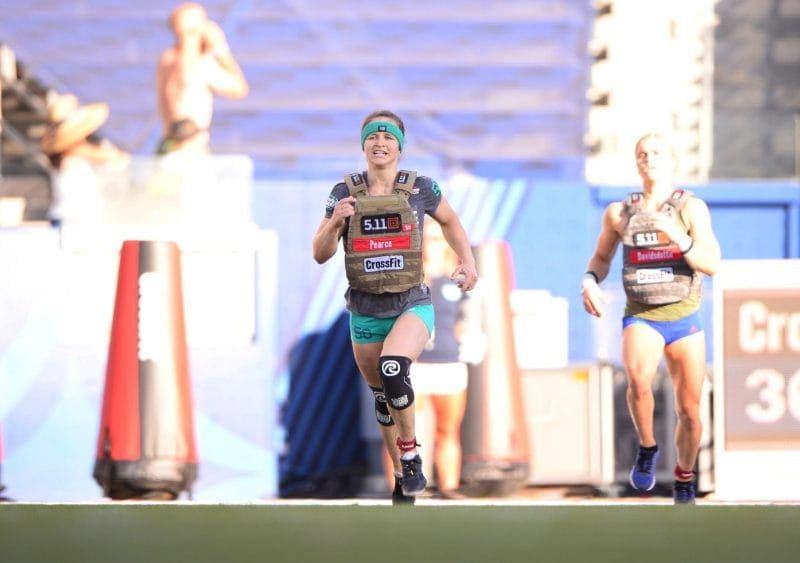 Workout 7 Canned Heat
EMOM in 15 Minutes
5 mile Treadmill Run (total)
Start at 15% grade. Decrease by 1% each minute.
Wear a weight vest (20/14 lb)
Every minute on the minute lower the % grade by 1% The goal by the time you reach 0% is to have completed 1.5 miles.
Lower the grading or distance to scale this workout. You may walk, jog or run as needed, your aim is to complete the distance before the time runs out.
Workout 8 – Sisson Hero WOD
AMRAP in 20 minutes
1 Rope Climb (15 ft)
5 Burpees
200 meter Run
Wear a weight vest (20/14 lb)
This Hero Workout is dedicated to U.S. Army 2nd Lt. Justin Sisson, 23, who died on June 3, 2013, from wounds caused by a suicide bomber in Chamkani, Afghanistan.
The "Sisson" Hero WOD was first posted on CrossFit main site as the workout of the day for Sunday, January 31, 2016 (160131).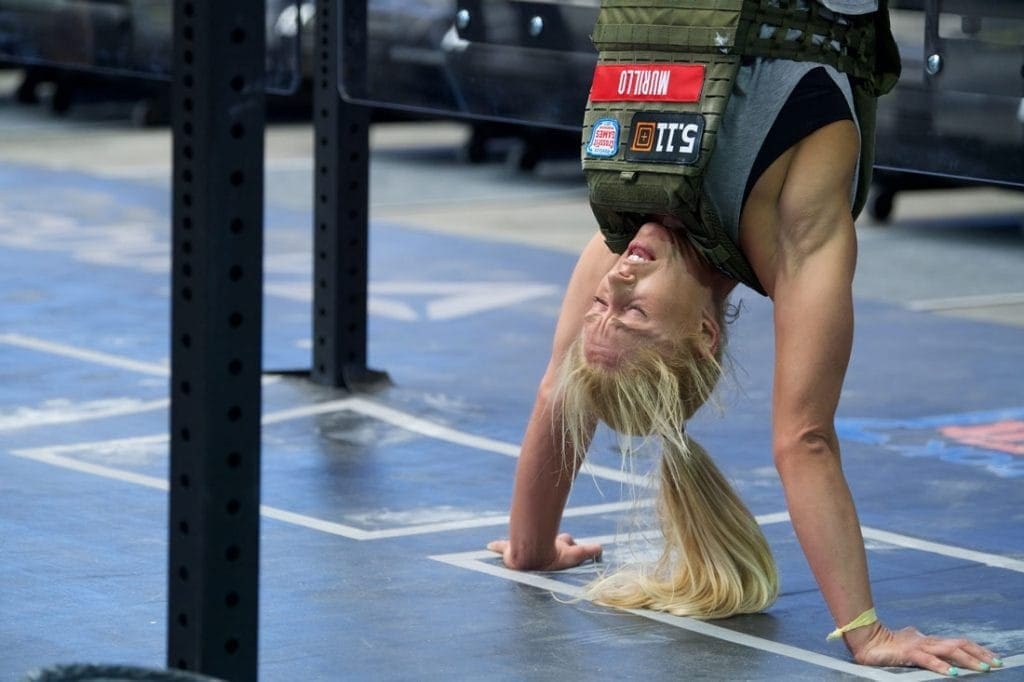 9 – The Pit – Weight Vest Workouts
For Time
1 mile Sandbag Run (50/30 lb)
Then, 7 Rounds of:
30 Sandbag Back Squats (50/30 lb)
10 Sandbag Strict Presses (50/30 lb)
Finally, perform:
1 mile Sandbag Run (50/30 lb)
Wear a Weight Vest (20/14 lb)
Workout 10 Sir Charles
For Time
Directly into, 5 Rounds of:
10 Chest-to-Bar Pull-Ups
30 Air Squats
Directly into:
Wear a weight vest (20/14 lb)
Sir Charles" is a benchmark WOD created by celebrated CrossFit coach, Ben Bergeron.
Weight vest considerations
You should be physically able to perform exercises before adding a weight vest to your training. Performing movements with added bodyweight isn't helpful if you haven't mastered proper form.
Whatever the prescribed weight, if you're newer to wearing weight vests start with lighter weights and get your body used to training with the added resistance first.
Weight vests are a great addition to your workouts and can revolutionise your training.