9. Incredible Hulk Benchmark Workout
20-minute AMRAP:
5 Deadlifts (115/75 lb)
5 Hang Power Cleans (115/75 lb)
5 Front Squats (115/75 lb)
5 Push Press (115/75 lb)
5 Back Squat (115/75 lb)
As the name suggests, this is a heavy workout. Keep your pace nice and steady and make sure you keep your form throughout.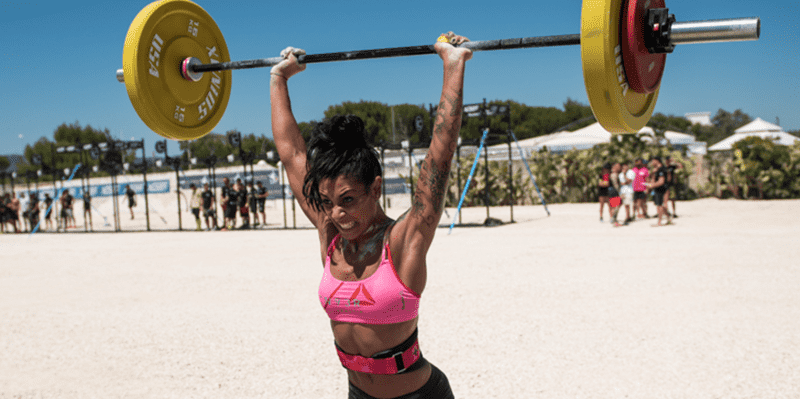 10. Girl Benchmark WOD 'Nicole'
AMRAP in 20 minutes
400-meter Run
Max Pull-Ups
Perform a 400 meter run, then complete as many Pull-Ups as possible in a single set (unbroken, meaning a drop from the pull-up bar, touching the ground, or otherwise resting in any position other than a hang counts as a break and the end of the set).
Continue immediately to another run and another max set of pull-ups. Repeat until the 20-minutes is up. Score is the total number of pull-ups completed before the 20-minute clock stops.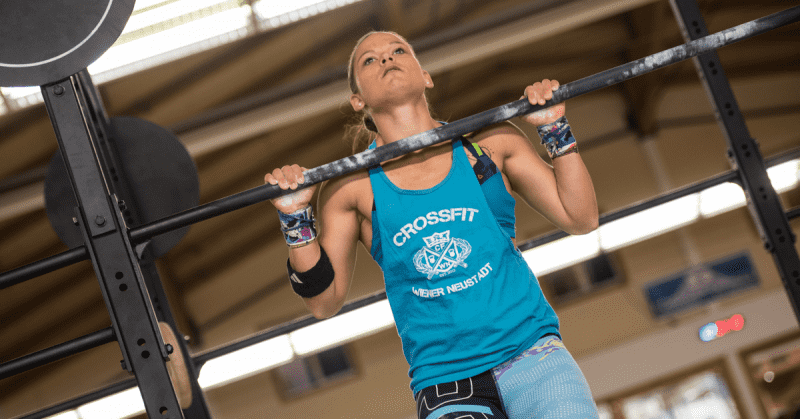 11. Hero CrossFit Workout 'Jack'
AMRAP 20 Minutes:
10 Push Presses (115/85 lb)
10 Kettlebell Swings (1.5/1 pood)
10 Box Jumps (24/20 in)
Intended stimulus: This relatively long triplet (a workout with three movements) should feel tough yet doable. The load should feel relatively light for the Push Presses and the Swings. The Box height should feel easily clearable.
This workout has three different movements that all require fairly different skills, which makes major muscular fatigue and burnout less of an issue; this will be more of a test of cardiovascular endurance.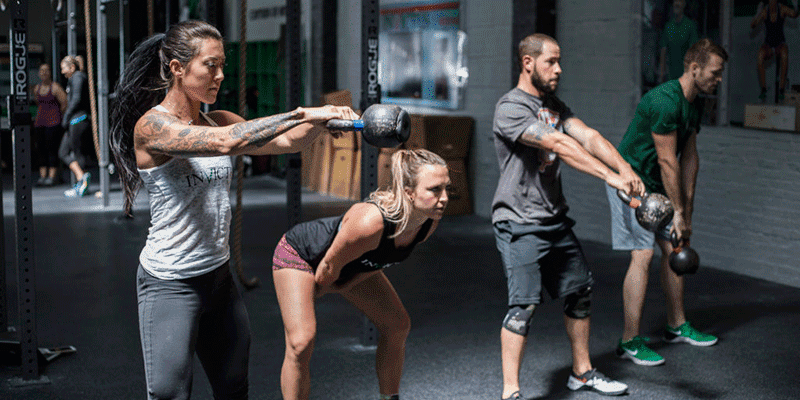 Tips and strategy: Prior to the start, athletes should create a rep scheme they can manage for the entire 20 minutes—and fight hard to stick to the plan. This will ensure a consistent pace, and therefore a better overall score.
Here's an example:
10 Push Presses: 6 + 4
10 Kettlebell Swings: Unbroken
10 Box Jumps: 6 + 4 (rest on top of the box after rep 6)
The more times you break up the push presses and kettlebell swings, the more you'll need to pick the load back up off the floor.

Image Sources
wodshots fittest freakest: WODSHOTS
amrap-workouts: Unsplash