Included in the article are 5 tips from Nichole DeHart from Invictus Fitness. Use them to help you raise your physical and mental game and crush each workout.
"Change the mindset before you workout. Internal talk can be super powerful and liberating but it can also be extremely destructive. You don't need to be super cheesy here but some positive self talk is going to be way more beneficial then tearing yourself down. Saying things like 'I got this,' 'easy day,' 'one more rep' are all forms of positive self talk (check out this article by Josh Bridges about "Breaking The Mental Barrier"). Continuous self talk of 'get back on the bar,' 'you have this,' etc is going to keep you moving forward in a workout."
Firstly if want a fun, challenging and completely unique AMRAP WOD, try the Deck of Fitness WOD.
Simply draw a card, complete the movement and reps then draw another. Continue for 20 minutes. Check it out below.
DECK OF FITNESS 20 MINUTE AMRAP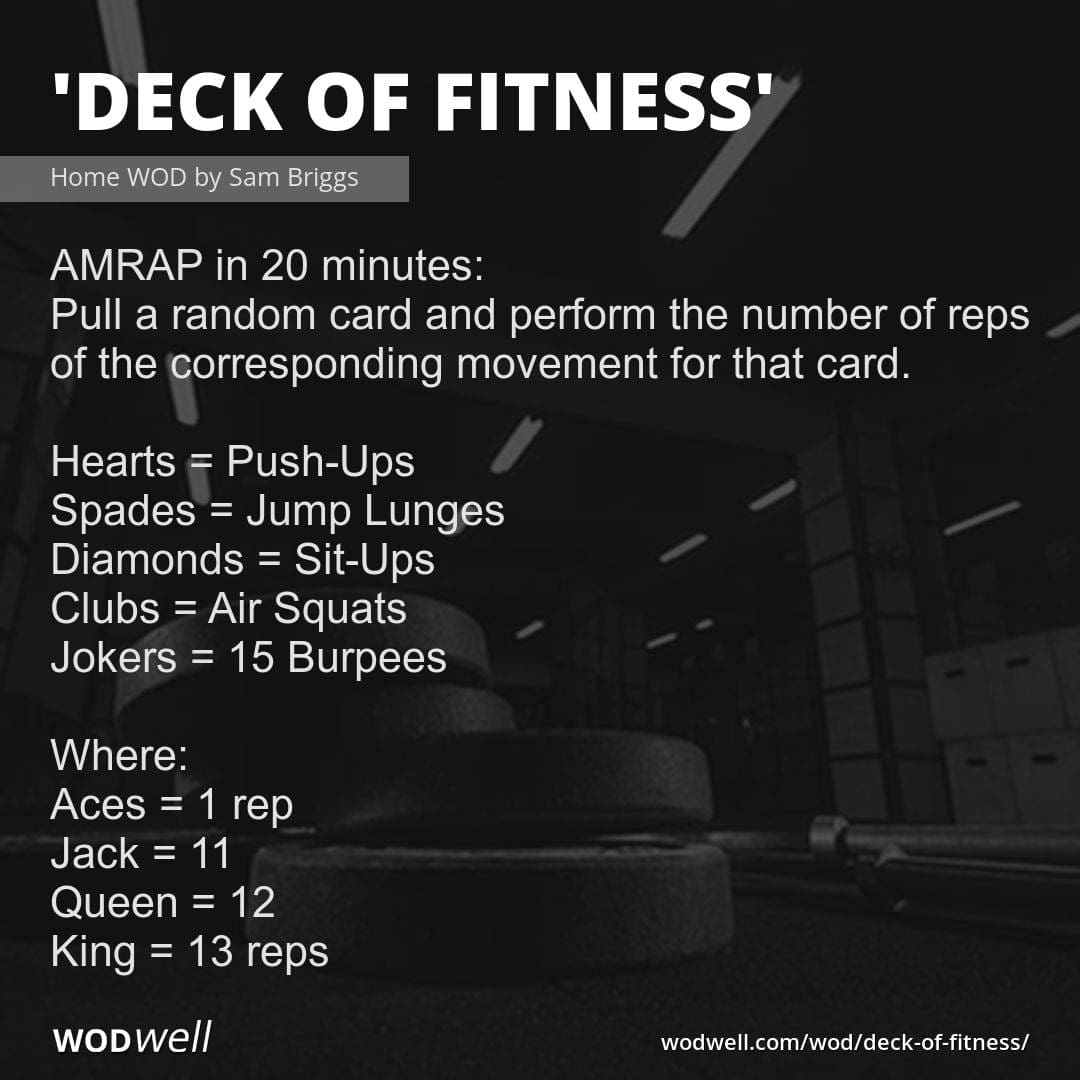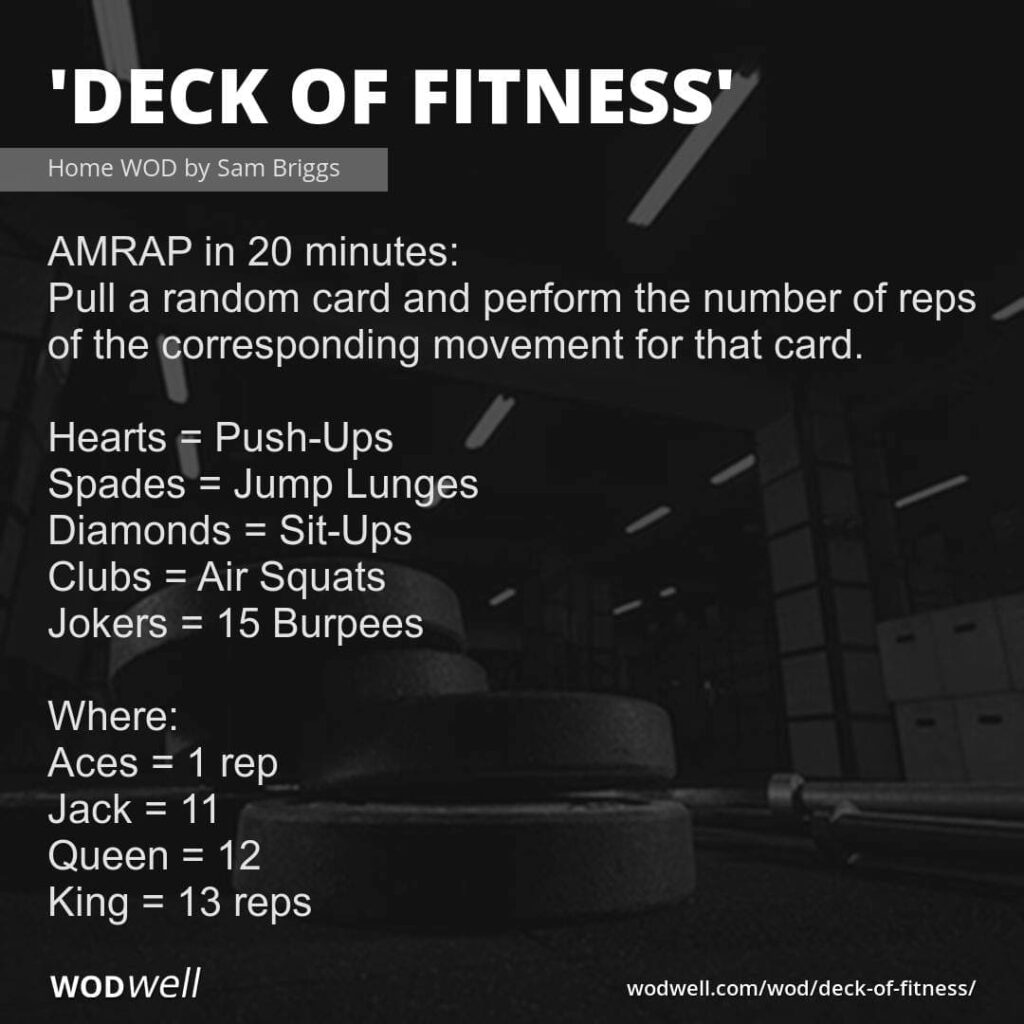 Now browse through and find some great new AMRAP workouts to add into your training.
AMRAP WORKOUTS