The sauce is the jewel of any meal, and even though it is sometimes considered second to the meal, it is just as important; it can improve or diminish the taste. However, often sauces can be even more caloric and fatty than the meal itself, which poses a problem if you want to eat healthily. So, what are some low-calorie sauces?
Olives and Sour Cream Sauce 
The olives and sour cream combination may sound a little odd, but it works. This sauce can be cold and used as a dip for snacks or a salad dressing or hot to smear over your food. Either way, it is delicious, nutritious, low fat, and of course, low calorie.
All you need is a cup of low-fat sour cream and olives (any type you like). Place the olives and sour cream in a blender and blend until you get a homogenized substance. Don't add salt, as the olives will have that covered.
You can add herbs, such as oregano, basil, or rosemary. 
If you have it cold, blending is all you need to do. If you have it hot, pour the blended mixture into the saucepan and simmer at medium heat. You don't need any oil, but if you want to, you can add a few drops of olive oil for a smoother texture.
Garlic and Parsley Sauce 
The garlic and parsley sauce is an excellent quick solution to give flavour to fish or seafood. All you need to do is blend the garlic cloves and the parsley and add some olive to the mixture. You can add the oil before or after you blend, but I recommend it after, as the oil may interfere with the bending.
Add ingredients amounts according to your preference, but don't be stingy. 
After you blend the ingredients and add the oil, add some balsamic vinegar to the bowl and mix everything well. Try the sauce before adding salt. 
Marinara Sauce 
Marinara sauce is one of the lowest calorie sauces; it is an excellent flavour-giving side and is packed with micronutrients. Not only will it give your dish charm and taste, but it will also energize you. 
Marinara sauce is also very easy to make, requiring nothing more than basic cooking skills. All you need are a few tomatoes, garlic, onion, basil, oregano, salt, sugar-free tomato puree, and olive oil. Some recipes call for certain amounts of the ingredients, but the marinara sauce doesn't require specific measurements, so add the amounts according to your preference.
The tomatoes should dominate, of course.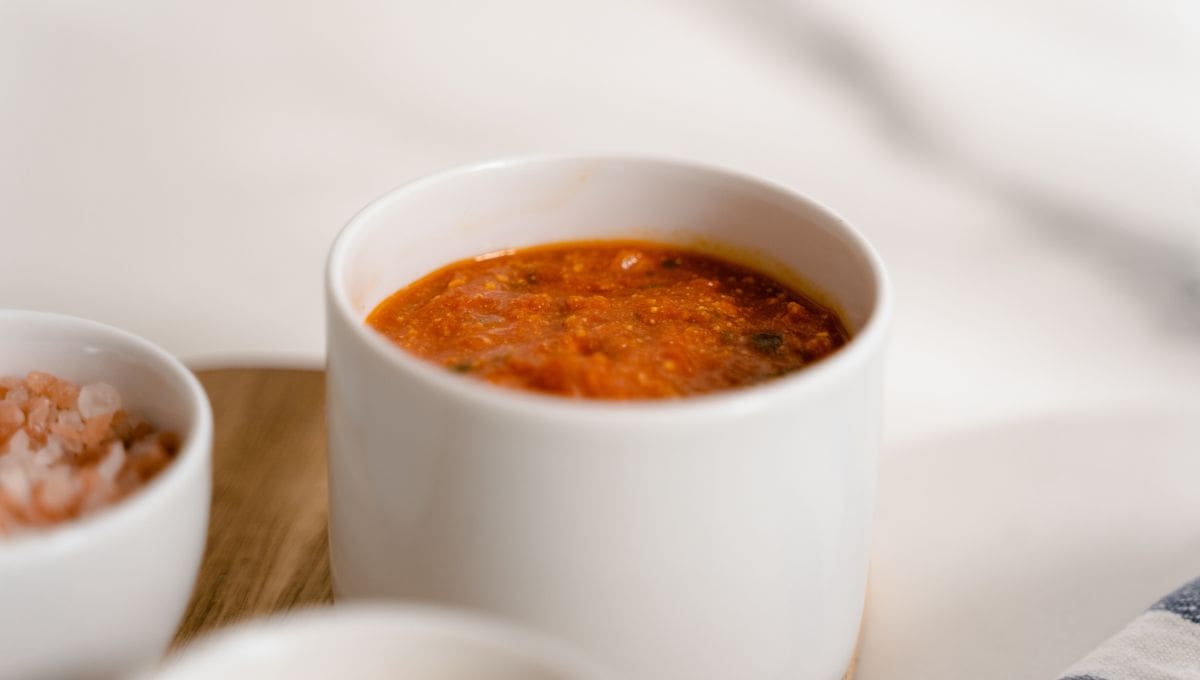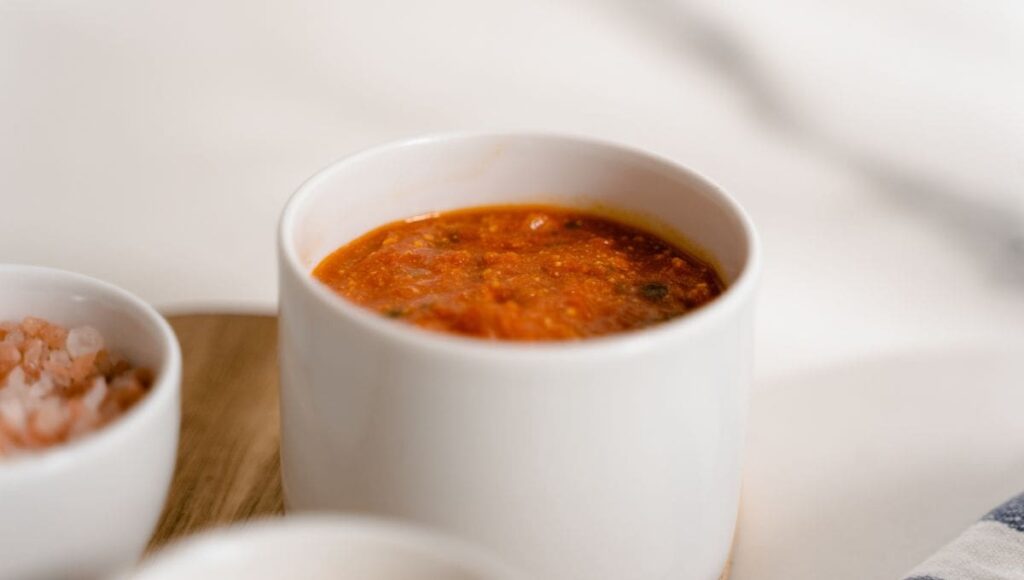 First, sauté the garlic cloves and onions over hot olive oil. While that's happening, finely chop the tomatoes and add them to the saucepan along with two-three tablespoons of tomato puree (the tomato puree is optional). Let everything simmer and stir.
In the end, add the salt and herbs and enjoy your low-calorie, delicious and healthy sauce. If you don't feel like cooking, classic tomato ketchup will do the trick.
Tzatziki Sauce 
Made with Greek yoghurt as a base, this sauce is low-fat and low-calorie, so you don't need to substitute Greek yoghurt for another less fatty ingredient.
The tzatziki sauce is excellent for snacks, salads, fish, and meaty meals, so if you don't know what kind of sauce to make, go for this one, as it is very versatile. 
In addition to Greek yoghurt, you'll need shredded cucumbers, minced garlic, olive oil, salt, and lemon juice. First, mix the Greek yoghurt and the cucumbers and garlic. Then add the salt and, lastly and olive oil.
In a few short minutes, you will have a delicious sauce to spruce up your meal.
Garlic-Basil Pesto Sauce 
For this delicious sauce, you will need lots of basil, a few garlic cloves, some salt, and some olive oil. The steps couldn't be easy, and the result couldn't be better. You just need to put the basil and garlic in a blender and press the button. 
Blend the garlic and basil and transfer them to a bowl. Add the salt and the olive oil and mix everything together until you get a smooth paste.
This sauce goes great with chicken breast as well as fish. You can also spread some over tuna salad or tuna-bearing bread slices.
Avocado Dip
Avocado dip is low-cal, low-fat, very nutritious, and very refreshing. Cut the avocado in half, peel it and place it in a bowl. Press it with a fork until you turn it into a paste. Now add 5 oz of Greek yoghurt to make the sauce lighter. Add some salt, and let the sauce set.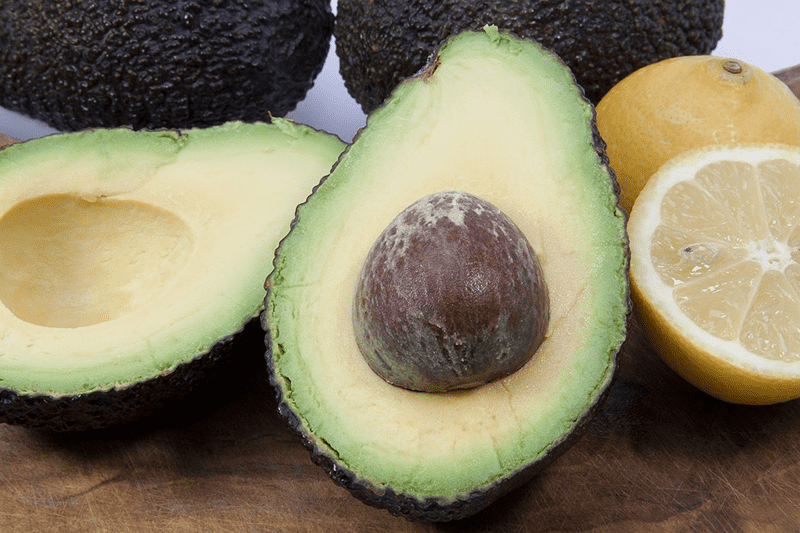 Blend a few garlic cloves and add them to the avocado and yoghurt paste. Mix the avocado and garlic pastes and let the mixture set for a few minutes.
This sauce goes great with chicken, fish, roast beef, as salad dressing, as well as seafood.
Orange Mexican Sauce 
This spicy sauce will amaze you with its deliciousness, versatility, and freshness. You will need tomatoes, onions, garlic, avocado or olive oil, dried chilli peppers, apple cider vinegar, and salt. 
Pop the tomatoes, onions, and dried chilli peppers in the oven and bake them for about 15 minutes at 375 °F, i.e., 190 °C. Meanwhile, heat up the oil and pop the chopped garlic to sizzle for a few minutes until it browns.
Once the vegetables are baked, pop them in the blender and blend them until they homogenize. Add the blended vegetables to the pan with garlic. Let the ingredients simmer for a few minutes.
Right before taking the pan from the stove, add a few drops of apple cider vinegar to give the sauce some edge. Take it off the stove and let it set and cool.
You can combine this sauce with roasted vegetables, fish, seafood, or chicken.
Green Salsa Sauce 
Green salsa is just like regular salsa, only with green tomatoes and peppers, and instead of fresh, the vegetables are grilled. It is a delicious low-cal, low-fat, and refreshing sauce that goes with virtually every meal you can think of. 
All you need to do is to grill the vegetables and once they are done, blend them. Add a garlic clove to the blender, as well as an onion. Blend everything together, and once the ingredients homogenize, add some olive oil and salt.
Mix everything again, and your green salsa sauce is ready to serve. 
Check out more content from BOXROX.
How To Get Lean and Stay Lean Forever
Is Seafood Good For Weight Loss?
8 Best Morning Habits to Lose Belly Fat Fast in 2023
What To Eat Before And After Every Workout