AESPAREL: APPAREL FOR ATHLETES
 Every Crossfit athlete knows about the trouble of finding conventional clothing that actually fits! We all want to good look during our workout and even more so after it.
'The problem: there is no everyday apparel that is specifically designed for a more athletic build.'
The niche of Crossfit athletes seems to be too tiny for the big players in the fashion industry, but a new brand is about to revolutionize the market. It is called Aesparel and they are producing business and casual apparel specifically for athletes.
Aesparel, a start-up company from the suburbs of Munich, aims to redefine stylish business and casual apparel for athletes. They are offering clothing with a modular sizing system, athletic cuts and new materials. On March 1ST Aesparel launched their Kickstarter campaign.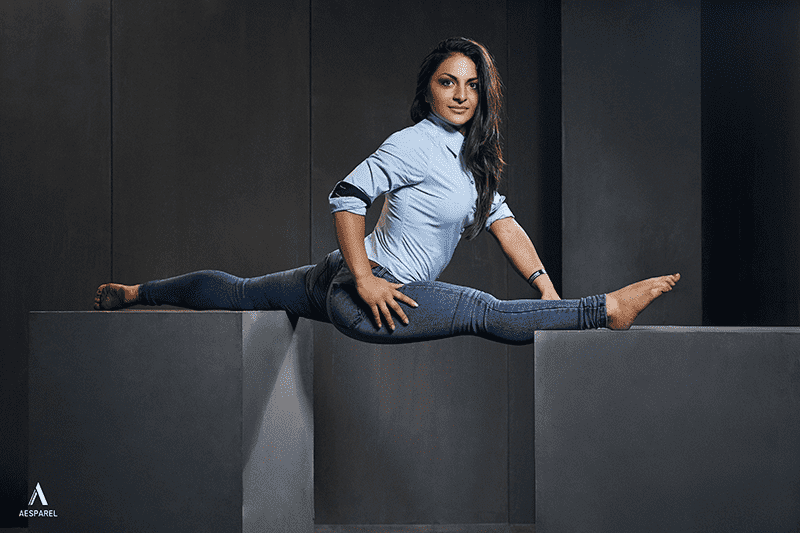 A COMMON PROBLEM
 Founder Axel Brunn is a tall, athletic and muscular guy. His friends, without a hint of irony, affectionately call him 'He-Man' – and the name fits perfectly. He and his gym buddies discovered that they all have the same issue:
'During one of our workouts we discussed our problems finding a fitting pair of jeans. We realized that established apparel brands just don't focus on us athletes and our needs. We all have an aesthetic and sporty look as a benefit of our hard training – in the gym as well as in casual or business apparel. The problem is that there is no business apparel for athletes that fit perfectly".
To solve this problem, entrepreneur and amateur lifter Axel Brunn, designer and road biker Marco Hantel and yoga teacher and personal trainer Dina Stöcker founded the label 'Aesparel' (Aesthetic Apparel).
PUTTING IN THE HARD WORK
After almost one year of intense research and development, size-scaling of over 100 athletes, prototyping and designing, they have reached their ambitious goal:
To redefine the standards of business and casual clothing, from a functional, consumer-oriented point of view.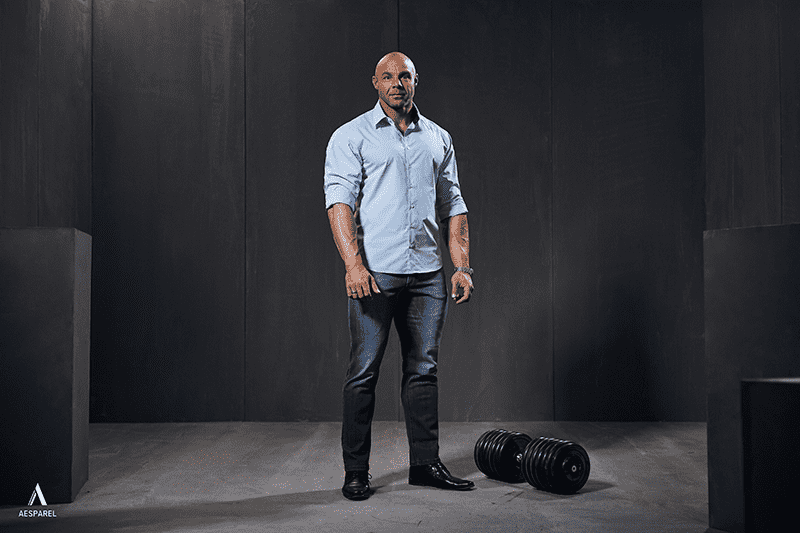 UNIQUE SIZING FOR ATHLETIC BODIES
The shirts and blouses are based on a modular sizing system, and the jeans come with an athletic cut. Dina, Marco and Axel have done their work – precisely, with passion and love.
The shirts and blouses are based on an innovative modular sizing model that has been developed by Aesparel. Instead of using collar size, the chest and waist size are measured, so that every athlete can find a perfectly shaped shirt or blouse according to his or her physique and training level. For example, a male athlete with an "XL" sized chest and a "M" sized waist would wear a size "XL/M" shirt.
The shirts and blouses are also made with 100% bluesign® cotton. An innovative weaving technology adds stretch capabilities without any need for polymer-based fibres.
Another specific feature is the easy-care treatment Aesparel has added to the fabric. It minimizes wrinkles and makes ironing much easier, so athletes can spend more time lifting iron instead!
The products look great. The high-quality jeans are made of ultra-durable denim that is just as tough and flexible as you (it has more than twice the strength of typical all-cotton denim, whilst providing comfort and freedom of movement through unique stretch capabilities). Thanks to exclusive textile equipment, the denim comes with lotus-effect and is stain-resistant. The wash: "power blue" offers a business casual look injected with an athletic attitude. Each waist size is available in a 32 or 34 inseam.
THE RIGHT APPARREL FOR FIT AND STRONG WOMEN
For the women's denim, the label paid special attention to the shape of the rear hip region in order to ensure that the jeans don't slip even while squatting. The innovative athletic fit has been specifically designed to suit toned, muscular physiques. Also, the cut has been optimized to fit a sporty lower body, while still providing a perfect fit at the waist and hips.
The denim comes with power stretch capability and an active shape support. Sizes are available in 24 to 30 with a 32 or 34 inseam. For the casual-business look, Aesparel has chosen the "irresistible blue"-wash. The business casual look is amped up with sporty, feminine elegance.
BRINGING THE VISION TO LIFE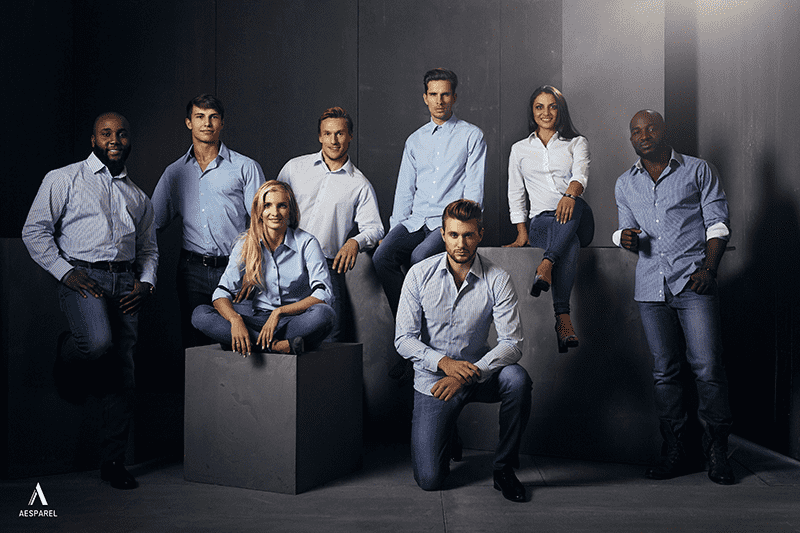 In order to realise Aesparel's vision to improve other athlete's everyday lives, Axel, Marco and Dina now need the support of the Crossfit community. We hope that their campaign becomes the huge success that it deserves to be.
So if you are tired of squeezing yourself into rigid denim and taking badly fitting shirts and blouses as a given, then this is your chance to support an aspiring Start-Up company that takes a stand for all of us athletes out there.
Make sure to checkout their homepage, facebook and Instagram, and to take a look at their Kickstarter launch in order to get one of their earlybird specials!