On the last day of the 2022 CrossFit Games, the number of athletes and teams competing will be cut short.
As BOXROX has previously reported, CrossFit planned a cut of athletes and teams after the last event on Saturday. Only the top 30 individual athletes and top 20 teams will continue competing for the title of Fittest on Earth on the last day of the Games.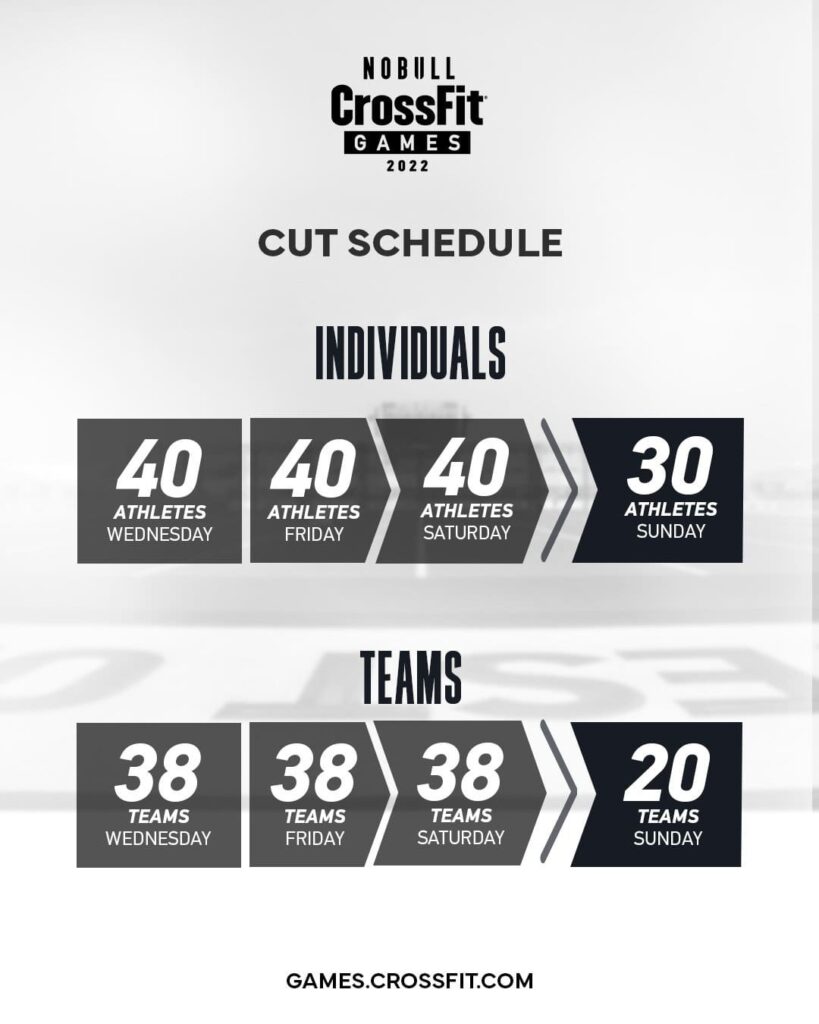 Check below which athletes and teams were cut this Saturday.
Who Was Cut After Saturday's Last Event?
Cole Greashaber
Bayden Brown
Colten Mertens
Tudor Magda
Austin Spencer
Moritz Fiebig
Giorgos Karavis
Agustin Richelme
Arthur Semenov
Sydney Michalyshen
Freya Moosbrugger
Victoria Campos
Solveig Sigurdardottir
Elisa Fuliano
Caroline Conners
Julia Kato
Elena Carratala Sanahuja
Michelle Merand
CrossFit Oslo Purple Red
Rhapsody CrossFit
Ab CrossFit
CrossFit Westchase Red
CrossFit Kilo II
CrossFit Zarautz
CrossFit Mayhem Justice
CrossFit 2150 Team Norce BL
TTT CrossFit
CrossFit Trondheim
CrossFit 1855
CrossFit Sarpsborg
CrossFit 8020
CrossFit Tuluka
Check out Saturday's recap for teams and individuals.