Ant Haynes will have his chance to test his abilities at the 2023 CrossFit Games after receiving a backfill position. It is likely that he received that Games invitation due to Morteza Sedaghat having Visa issues.
Ant Haynes will make his second stint at the CrossFit Games in his career. The fittest man in China has posted online his official invite – the news came on the day of his birthday.
Haynes finished 3rd at the Asia CrossFit Semifinal (Far East Throwdown) despite only the top 2 individual athletes receiving an automatic official invitation to compete at the 2023 CrossFit Games.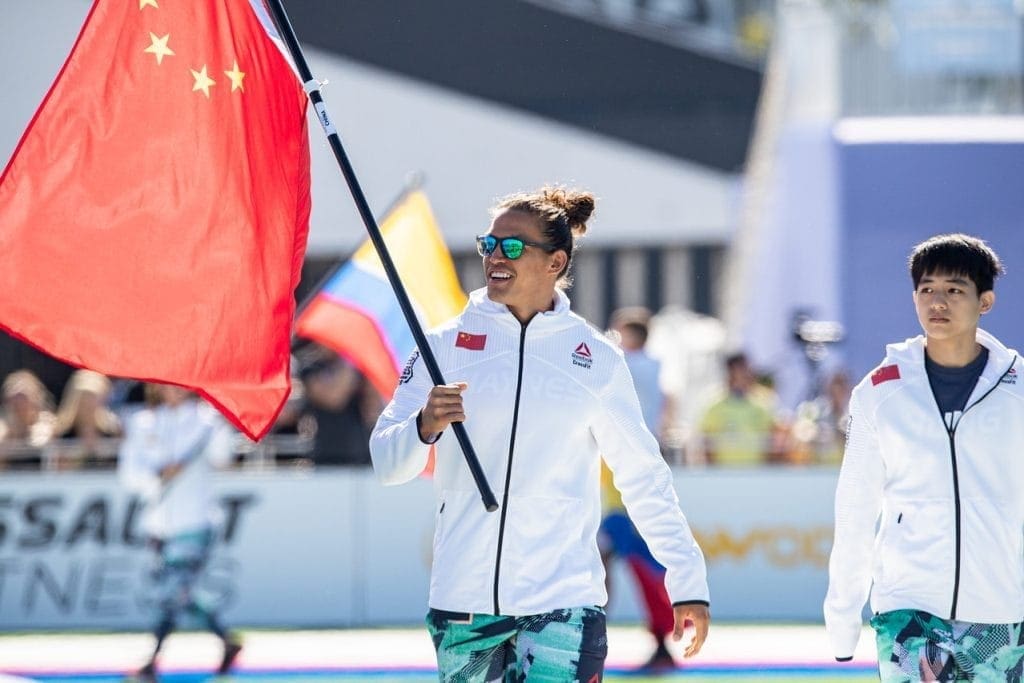 Although speculation was high regarding an athlete being disqualified due to failing a drug test, Haynes quickly put those questions to rest when he shared the e-mail he received from CrossFit Inc revealing that "an athlete from your region had to withdraw because of visa issues."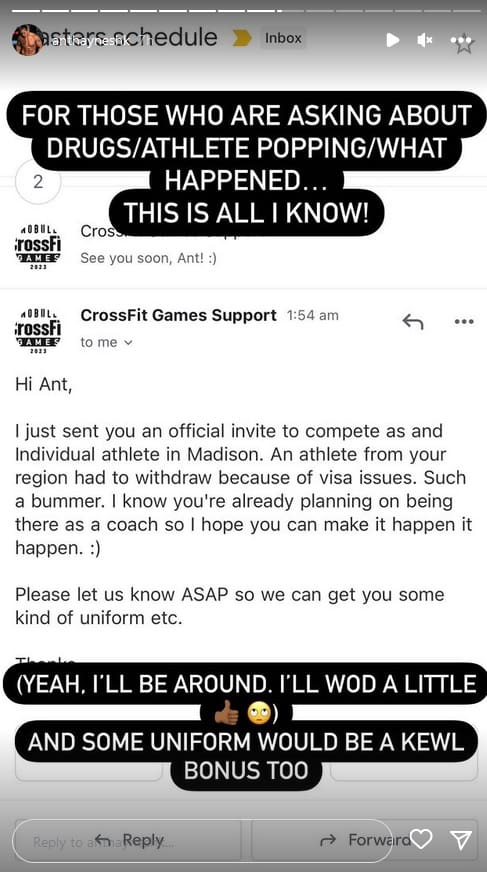 Ant Haynes Takes Morteza Sedaghat's Place?
At the time of writing, the official CrossFit leaderboard shows 41 athletes, although only 40 athletes will compete. As of this moment, all top 3 athletes from the Asian Semifinal are touted to compete: Arthur Semenov (1st place), Morteza Sedaghat (2nd place) and Ant Haynes (3rd place).
Although not official yet, it is highly likely that it was Morteza Sedaghat that is facing Visa issues to travel to the United States to compete at the CrossFit Games. If confirmed, the fittest man in Iranian since 2020 will miss his first chance to compete at the highest level of the Sport.
Why could it not be Arthur Semenov? The Russian athlete made it to the Games for the first time last year and according to his recent Instagram posts, he is currently training in Utah for the Games, so he is already on American soil and probably had no problems with Visa.
2023 CrossFit Games
The 2023 CrossFit Games is taking shape after all athletes and teams know who is going to compete for the title of Fittest on Earth.
When: August 1-6
Where: Madison, Wisconsin (USA)
Athletes from all age groups (teens, masters) and adaptive athletes will be joining the teams and individual athletes who received an invitation to compete in Madison this summer.
You can check out the overall schedule of events for the 2023 CrossFit Games here.
At the time of writing, three athletes have provided a sample with illegal substances to CrossFit:
Read More: 2023 CrossFit Games Introduces Two Cutting Phases for Individuals and Teams