He was always interested in training that would make him, as he says, "kick ass all round".
"After my service I fought in kick boxing and trained MMA for a few years so I was always attracted to systems which would make me kick ass all round. Systems that develop serious strength, explosiveness, endurance at the same time keeping me well balanced and flexible."
The answer for tomek was CrossFit: "After trying my first session I was hooked and knew that I had to become a CrossFit coach."
Short Facts
Name: Crossfit Varangian
Address/Location: Saintfield Park, Lisburn, BT27 5BG
BOX-Owner: Tomek Marynowski
Open since: April 2014
Why did you open your own box?
After my service I adopted a really unhealthy lifestyle. Smoking, drinking and eating rubbish quickly caught up with me and I ended being overweight. Whenever I started my own personal fitness journey it was really hard as I noticed the fitness industry and people working in it weren't always there for the right reasons or could empathise with me.
Gyms were very alienating and overcrowded with know it all, uber alpha male, jock PT's. That's when I decided that I need to educate myself and become a fitness professional for the right reasons. I imagined how cool would it be to have my own gym one day where I could create a sense of achievement and pride in what you do. A place where everyone is welcome and will become a stronger version of themselves. I eventually discovered Crossfit and knew that straight away that this is the type of gym and community I want to create.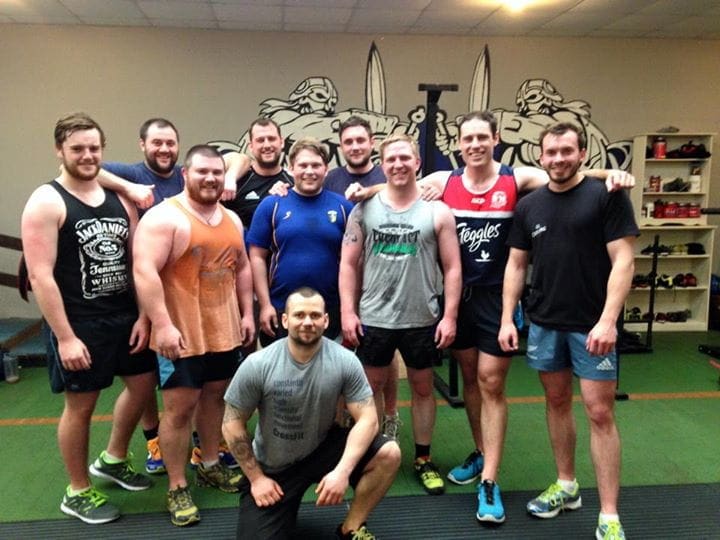 Why exactly should I join YOUR box? What makes it standout from others?
We treat every member as an individual, yes there is the general CrossFit prescription but not everyone needs that. Coaches will regularly meet up to discuss every members progress and training and won't finish a discussion until the best way to progress that client forward is agreed on. There are many occasions that we will completely change a workout for someone due to what they have to perform for, work or sport specific.
A fireman needs to be able to do strength movements and explosive movements with very limited oxygen. I don't know if you've ever had an oxygen mask on but they aren't as generous as you would imagine with the old "air" and why would a rugby player need to do nine thousand pull ups for time? Sprinting, changing direction and learning how to best prevent getting a knee injury however is a very useful skill to have.
We are not scared to put extra work in for the people that come to us, they are placing their trust in what we do so we are always going to do it to the best of our abilities and always strive to be better.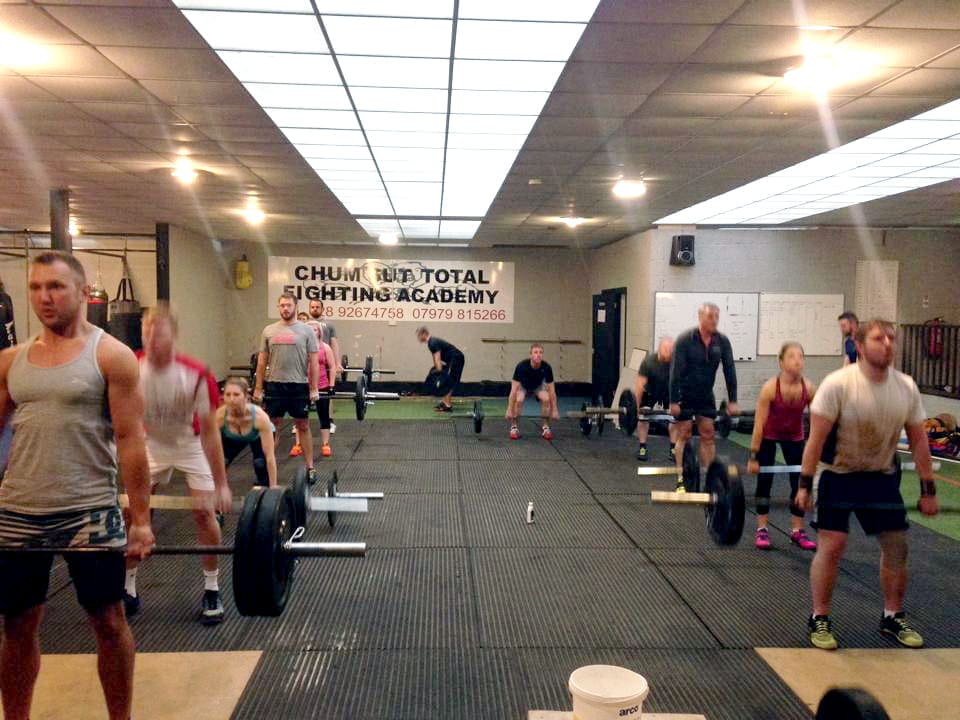 How does your training programming (for classes) looks like? Do you follow any particular training system?
Strength! Our programming is structured around a lot of technique work but the main foundation is on getting strong and making sure to keep building on your numbers to keep progressing, for WOD's we will make sure to hit a really heavy WOD at least once a week (reps of deadlifts, heavy thrusters etc.) and an explosive workout (jumping, power cleans…).
If we're going heavy a few days in a row we'll usually throw in a short bodyweight sprint style using gymnastics exercises. We also have a "grip and sports specific day" which involves the most awkward taxing exercises of carrying objects in an unconventional way, speed drills and universal athlete work. On top of that we also have a technique day as part of active rest in which we cover specific movements in a lot of detail and routines/exercises we used to do in our days before CrossFit.
It's great to come in and not be against the clock sometimes. Sundays are our team workout days which usually consist of a long grinder of a million reps, but you have a partner so it's ok! As we have grown as a community and got stronger RX weights have gone up and time caps have got tighter, it's amazing to see everyone's progress. We have separate classes for Olympic lifting and powerlifting on top of our WOD classes too for anyone that wishes to take on a strength program that they have either seen or asked us to develop for them, it's always really cool seeing an athlete taking control of their own training and having that extra focus.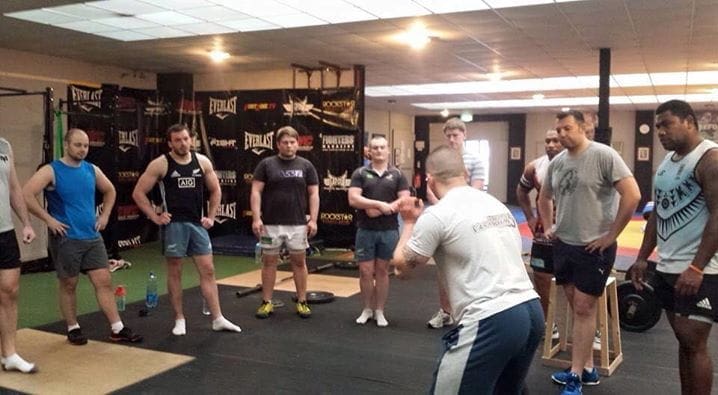 How does your member structure look like?
Number of members at the moment is anywhere from 50-60 as we are still a very young box. The membership structure is very varied we have a good balance of both male and female athletes. There a great range of people at our box young, silverbacks and everything in between. At the moment we are preparing our first batch of athletes who will compete in Crossfit comps as well as weightlifting. However we do have competitive athletes from other sports like MMA, Wrestling, Rugby and Triathletes including some Pro's.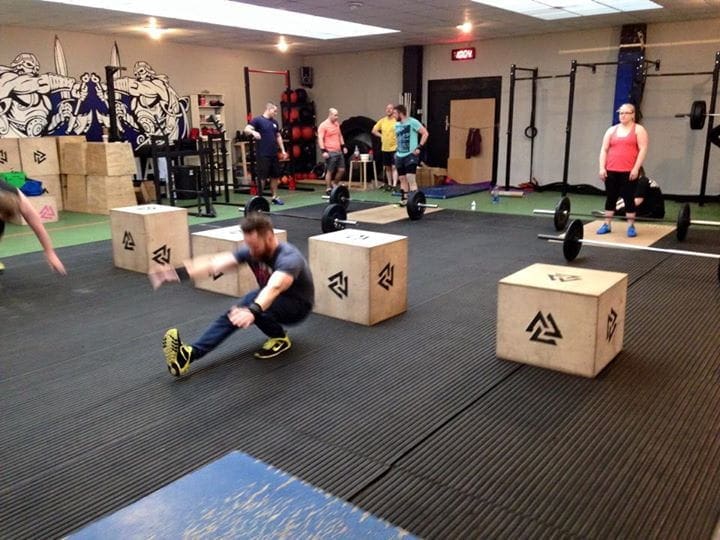 Do you have additional training possibilities (Yoga, Gymnastics etc.)?
We have a full sized wrestling mat which is fantastic for training gymnastic skills like handstand walking, head stands, rolling etc. Coach Tom has attended many seminars, calisthenics, gymnastics lessons and private sessions; he has a natural forte for progressions and scaling on top of a keen interest in rehab work and injury prevention. He has been in contact with many physiotherapists over the years and helped many people recover from sporting injuries and posture related problems.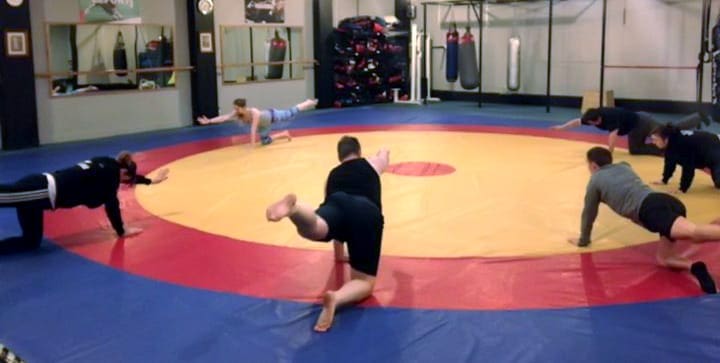 On our active rest day, we have mobility sessions with our amazing assistant coach Jenni, she has a more fun attitude towards stretching and makes it a little more enjoyable, especially for the male athletes that really won't focus on stretching no matter how much you rhyme on at them so it is aptly named "broga" for all intents and purposes. When demonstrating she always makes sure to give a "if you have too many gains" scaling option…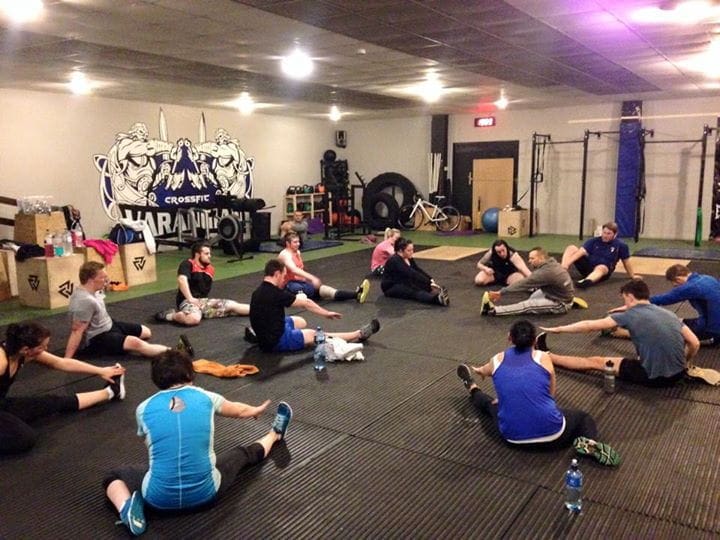 Do you consult your members in nutrition questions?
Yes I do. I am a fully qualified Nutrition technician. We hold monthly nutrition talks and Q&A's which are open to all members. I know how important Nutrition is when it comes to optimal health and performance that's why I try and educate my members as much as possible. It's my job as a coach to give them as much knowledge not only in the field of training but also nutrition. At The end of the day if they decide to apply that knowledge I will end up with very happy customers.
If I start as a beginner – how does my training in the first month look like?
First of all you'll be sized up! We'll check you for any posture problems, misaligned hips, lazy shoulders etc. then you'll be given homework: specific stretches and exercises to do at home so you can start to correct any imbalances or movement restrictions you may have picked up. At the start it's all technique work, how to warm up correctly, how to start strengthening your joints and ligaments, how to lift safely how to cool down, stretch, how to pace yourself and approach workouts differently – sounds boring but we make it stupidly fun and try not to take ourselves too seriously.
As long as you listen when movements are being explained and give heavy weights the respect they need, the rest of the time it's all go! We keep the environment as relaxed and enjoyable as possible so you'll feel very welcome and at home almost instantly! You will build on each movement each session and start to progressively load the exercises depending on your current rate of adaption; you'll be very surprised at how fast your fitness levels increase over the first month.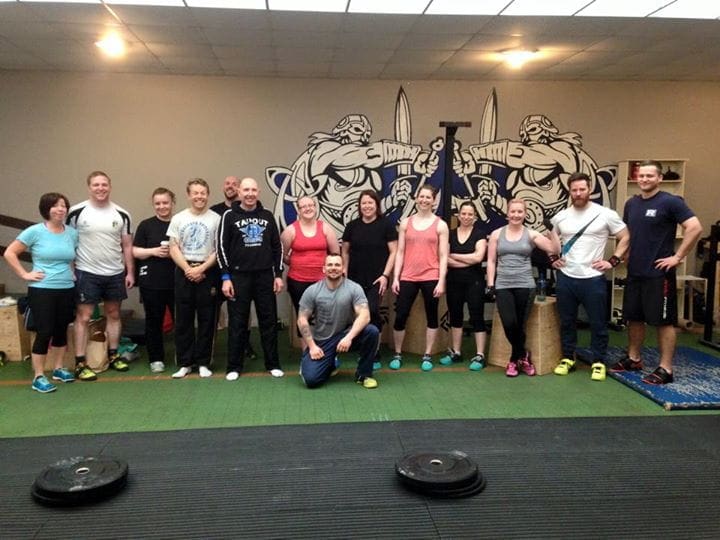 Do you organize any internal or open competitions?
So far we organised internal competitions and challenges as they are a lot of fun and a really good way to test yourself. Recently we held a week long challenge for all members where we were trying to get as many KG lifted within 1 week of a few of the "main" lifts. The atmosphere in the gym was electric and it was great seeing so many people overcoming their fears and smashing PR's.
Do you have links to other boxes?
Yes we do have links with other boxes mainly from Belfast. As we are still a very young affiliate we are hoping to really expand them in the coming year!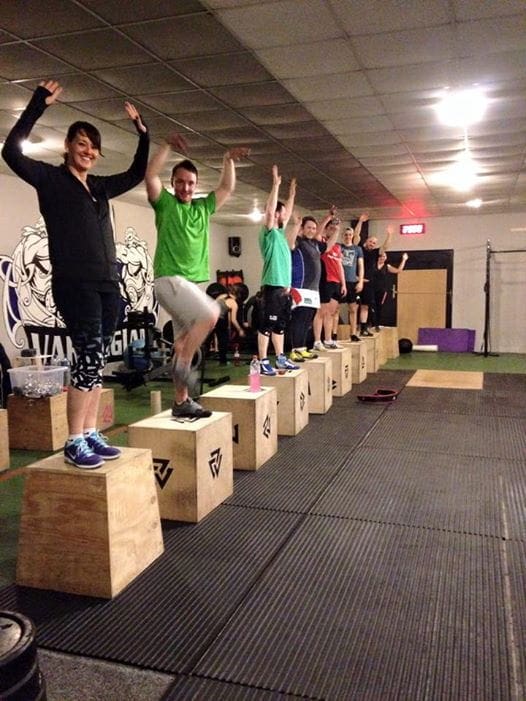 Can I drop in if I am passing your city? Who do I have to contact?
Yes, we are always glad to see people wanting to pop in a train with us! If you are ever passing Lisburn and want smash a training session contact me (Tomek) on 07922870308 or send an email to info@crossfitvarangian.com. You can also check out www.crossfitvarangian.com or our Crossfit Varangian Facebook page, Twitter and Instagram and drop us a message that way!