Female body image is a hugely debated topic within our society. The iconic female Crossfit athletes are paving the way for women everywhere to take confidence and pride in the way they look, based on how fit, strong and healthy they are. The exceptional levels of strength and functional fitness that these women are achieving is phenomenal. In Bazinet's words, they are:
'Women defined by what they can do, not just by how they look'
Camille Leblanc-Bazinet is a former winner of the Crossfit Games, a member of the Canadian weightlifting Team, and is about to finish her engineering degree. She is a world renowned, highly respected Rehband athlete, and during a recent interview, had some important points to make on the subject.
Camille on Body Image
'When I was growing up, I felt I needed to look a certain way, but it's something now that I've changed a lot. I can look back and see that it was eating me alive and it was so nasty and negative.'
'Most women train to fit into some kind of box for the female body, how it's supposed to look, move and function. But this isn't right; women should feel they can work out because they want to work out.'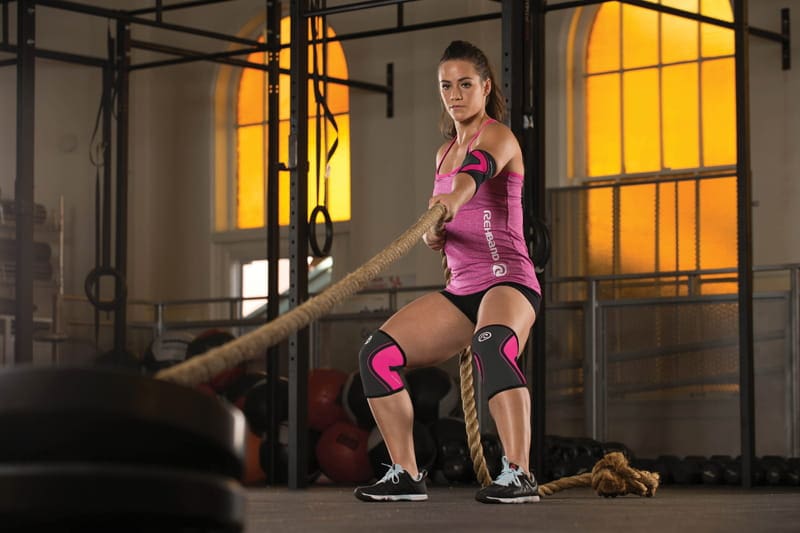 Changing focus from appearance to function
Camille then went on to talk about how Crossfit shifted her perspective:
'My body is a reflection of what I do. Now I feel that my body is this way because I do X, Y and Z and I'm really proud of that. That came once I found Crossfit. Everything in my body now has a purpose.'
'The mould is starting to be broken up right now, there is a new generation of women who favour being healthy and fit over super skinny and unhealthy. For me, this happens when the focus shifts from appearance to function.'
'I was good at school and good at sport, and it felt like I had to be a little bit dumber with guys so I would be accepted. But then I thought, no, I'm going to be as nerdy as I want and I'm still going to kick your butt in the gym.'
And that's exactly what she did.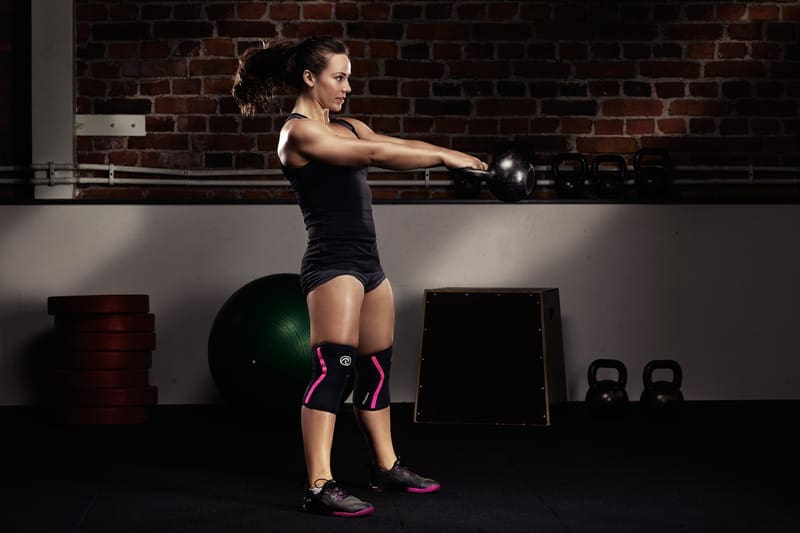 Family and the Importance of Great Support Networks
'My Parents were my biggest influence, seeing them working so hard for us and making huge sacrifices was inspirational.'
Camille grew up in Quebec, and she talked about how important and inspirational her family had been in the shaping of her thoughts, strengths and willpower to succeed. She has a brother, one elder sister and a twin sister. Her twin sister owns a crossfit gym and is working to qualify for the national weightlifting team as well. She believes that being a twin is what gave her such a competitive drive.
Her parents decided on gender neutral names for all their children. Camille, pronounced in different ways, can be used for both men and women in Canada. Her brother and sister are called Claude and Alexis, however by the time Camille's other sister was born they 'had run out of ideas so they named her Rachel', she mentions with a smile.
Growing up, her Dad worked a day and a night job simultaneously in order to provide enough financial support for his children, three of whom were elite athletes, to pursue their sporting goals unhindered.
No Time for Negativity
'You need very supportive people and sponsors; I have no patience for negative people.'
I few years ago she decided to clean up her relationships. 'You must have a strong support network', and with the help of her family, her sponsor Rehband, and her iron determination and talent, she has achieved great things in Crossfit. Camille is an excellent role model and champion of a new kind of femininity and physique for women.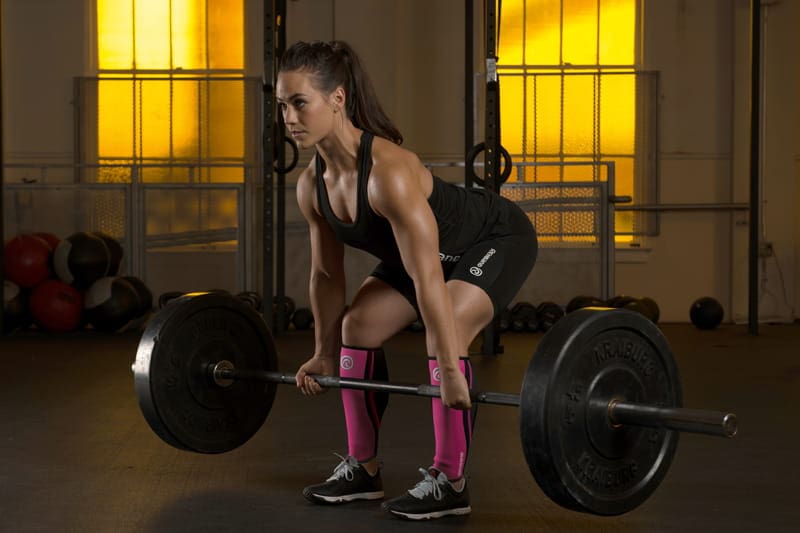 Inspiration and Motivation Tips
'It's important to be honest with yourself. I open myself up to everything that is around me and think about what motivates me?'
Camille finds inspiration in quotes. She writes out her favourite in the gym:
'Find an excuse to win'
'work hard and be proud' is also scrawled confidently on the wall, acting as constant reminder for her to keep pushing and working. For Camille this is an attitude that extends throughout all areas of her life, including her intellectual and lifestyle aims as well as her athletic performances.
'My goal in life is to do everything as well as I can'
Cami concluded by saying that what she has learnt from Crossfit is more psychological than physical. 'You have to ask am I willing to do this? And if the answer is yes, and you put in the extra work, go the extra mile, then you will succeed.'