Camille LeBlanc-Bazinet exemplifies the idea that you can become the best possible version of yourself that you can be, and that it is possible to work to improve every day. Whether it comes to her intelligence, positive attitude, work ethic or athletic abilities, this Canadian Crossfitter always strives to reach her full potential.
'My goal in life is to do everything as well as I can'
So how can Camille help you to become a better Crossfitter?
1. DEVELOP YOUR PERSONAL KNOWLEDGE ABOUT YOUR BODY
The old idea that knowledge is power rings true. The more you learn about and understand your body and how it works, the more you will be able to see what you need to do in order to enable your full potential as an athlete. On its own, this is not enough. You also have to apply this knowledge to your training, nutrition and personal mentality. There's no use learning about perfect squat form for example if you aren't even going to use it during your own workouts.
Camille graduated with a degree in Chemical Engineering, and used her knowledge to personally research the way that proteins are absorbed by the human body. This helped her to better understand the process, and she then used the results to choose the right kind of protein resources for her training and nutrition.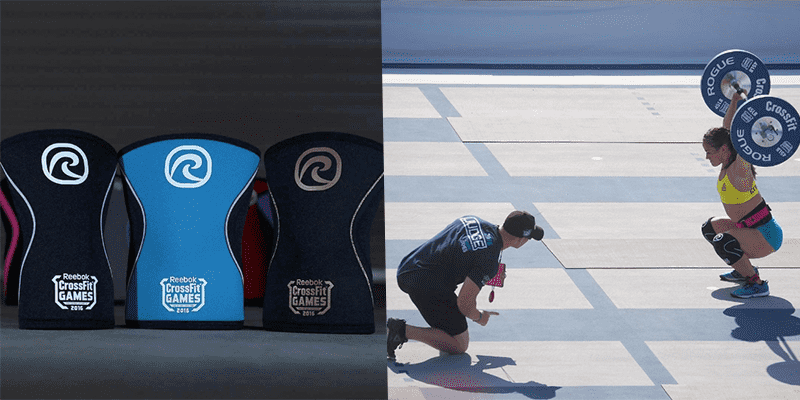 She also applies the same level of scrutiny and thought to her choices of equipment and training process.
2. THERE IS NO SUBSTITUTE FOR HARD WORK
Perhaps one of her most empowering qualities is her work ethic.
'If you want something, work your ass off for it'
Camille understands that learning about your own body, coming to terms with the way it moves, will result in less injury and turn you into a better athlete. When you combine this intelligence with a Trojan work ethic, it becomes easy to see why she is such a awe-inspiring athlete as well as an admired individual.
3. EMPOWER YOURSELF
Camille has a huge following and legions of dedicated fans, and part of this is because of the message of empowerment, especially for women, that she encourages.  She is a great example of the way that Crossfit® promotes function and results over aesthetics.
'My body is a reflection of what I do. Now I feel that my body is this way because I do X, Y and Z and I'm really proud of that. That came once I found Crossfit®. Everything in my body now has a purpose.'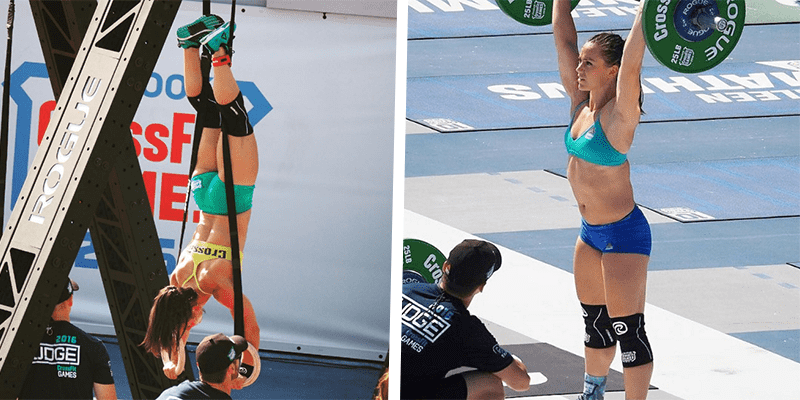 Camille is rightly proud of her achievements and it is inspiring to hear such a top flight athlete be humble and modest, yet empowered and strong.
'I really just want to do the things that make me happy, and one of the things that makes me the happiest is to see that I'm making a difference in people's lives.'
4. STAY POSITIVE
Camille is an incredibly positive person, and this influences her Crossfit® performances as well as her other achievements and general lifestyle.
When it comes to this attitude, it's no happy accident. She puts work into being positive and it pays off. For her, this is as important as understanding and training her body, and the two cannot be separated from one another. Focusing on her goals and working towards them in an intelligent and positive way helps her to achieve what she wants.
'In anything you do in life, you should never be focusing on the wrong thing. If you focus on hard work and being a nice person, it's funny how things just start to fall into the right place.'
This is another way that you can empower yourself and feel confident in your abilities. It is a mindset you need if you are to succeed.
5. THINK OF PERFORMANCE AS A PROCESS, NOT JUST A SET OF RESULTS
We generally think of performance in terms of results, PRs and WOD times, and these are of course pertinent, but the ability to perform in a way that prevents and avoid injury is equally important. Plain and simple, if you injure yourself, you will not be able to perform to your full potential.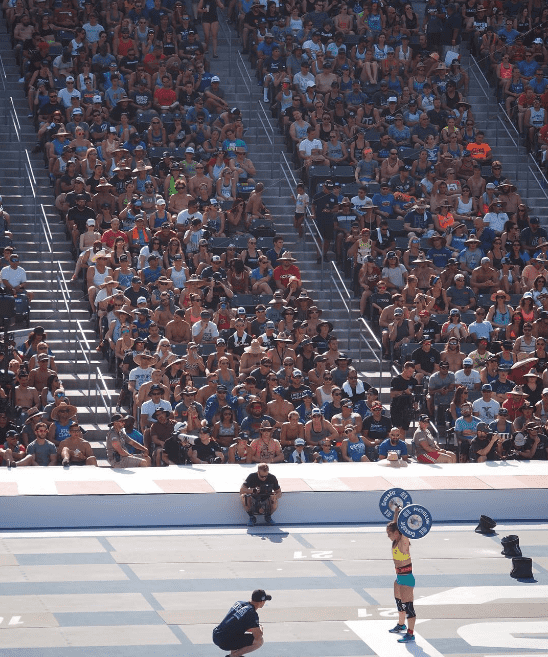 Camille looks at performance in a way that encapsulates the entire process. From nutrition to rest, Rehband equipment to technique, she understands how everything is closely connected, and will have a strong effect on overall performance. Here are a few of her tips:
Never resort to bad form in the interests of a faster time
Consistently work on your mobility and movement patterns
Constantly work to improve all exercises
Employ accessory work to augment major barbell lifts
Always use the right equipment to guarantee top performance
6. CAMILLE LEBLANC-BAZINET: HOW TO THRIVE WHEN THE PRESSURE IS ON
Camille won the CrossFit Games® in 2014. She has what it takes to compete and to succeed at the highest professional levels within the sport. The psychological pressure and physical intensity is huge for Games level athletes, yet she finds ways to overcome these challenges and to thrive in these conditions. She is able to push her performance and psychological attitude to the next level, during both competition and training.
But for the rest of us who won't be competing at the CrossFit Games® anytime soon, what can Camille teach us about coping with intensity and pressure, and using these elements to boost our own performances? These 3 quotes from her exemplifies her winning attitude:
'Find an excuse to win'
'You have to ask am I willing to do this? And if the answer is yes, and you put in the extra work, go the extra mile, then you will succeed.'
'When I train, I erase all the limitations of what I can do. I am powerful and anything is possible'
7. HOW TO CONSTANTLY OPERATE AT A HIGH LEVEL
To perform at a high level, Camille combines all of the above techniques and attitudes with consistency. Together they create a mindset and a drive that has allowed her to become the Fittest Woman in the World. They can also allow you to enable your full potential.