Travelling between home, work or college and the Box requires a huge amount of organisation and carrying capacity. Keeping your Crossfit kit and Nanos separate from your pre-prepared meals, making sure your laptop and books don't cross paths with your chalk or favourite slogan t shirt can be risky business. And you need all this in a bag that looks great and works perfectly every time.
WORKOUT OF THE DAY
Picture the scene, you've finished work and are on your way to the BOX. Your coach has let you know that today's WOD is going to be interesting (by which you know he means punishing and brutal) and you have that familiar mixture of excitement and nervous energy flooding through your body. You've been training hard recently and the Crossfit Open competition is only 3 months away, entering has been at the back of your mind for a while now, maybe you will.
As you unzip your old bag, you find that your water bottle has leaked, spilling its contents over your shirt and knee sleeves. Also your Nanos have somehow come into contact with your laptop, which is now sporting a huge smear of chalk across its cover. Perhaps it's time for a new bag for your Crossfit gear.
A CROSSFITTER IN TRAINING
So now you have your eyes on the prize. The Open is only 3 weeks away, and you are focused and ready. Your programming is organized and solid. You are dedicated to your nutrition (although those sweet cravings are stronger than ever!) and things are looking good. Are you still using that nasty old useless bag to carry your kit…I don't think so.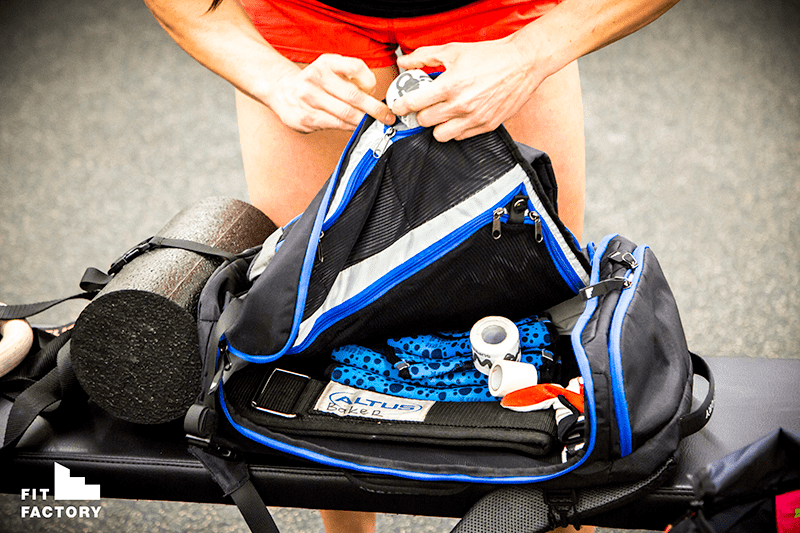 Those heavy Snatches yesterday have left you with a few aches to roll out using your foam roller. You simply unclip it first from the specially designed straps at the bottom of your new Mobilitypack. The external shoe storage makes it easy to keep your Nanos separate from the rest of your kit, and the duffle – style access allows you to fully open the pack to easily reach the rest of your kit.
Now it's time to time to kill the WOD, you look at the whiteboard…Burpees and Wall Balls, bring it on!
FIRST DAY OF THE OPEN
So 3 weeks are up. You are prepared. Mentally and physically strong, you are ready to destroy the first WOD that stands before you at the Open. You board the plane, Mobility Pack slung over your shoulder (as it's carry on approved), find your seat, and pull out your laptop from the Laptop pouch. Once again it's time to watch that motivational montage involving Rich Froning, Annie Thorisdottir and Jason Khalipa killing it at the CrossFit Games. Maybe one day? We're all allowed to dream right!? Your mind wanders to the competition ahead and you focus.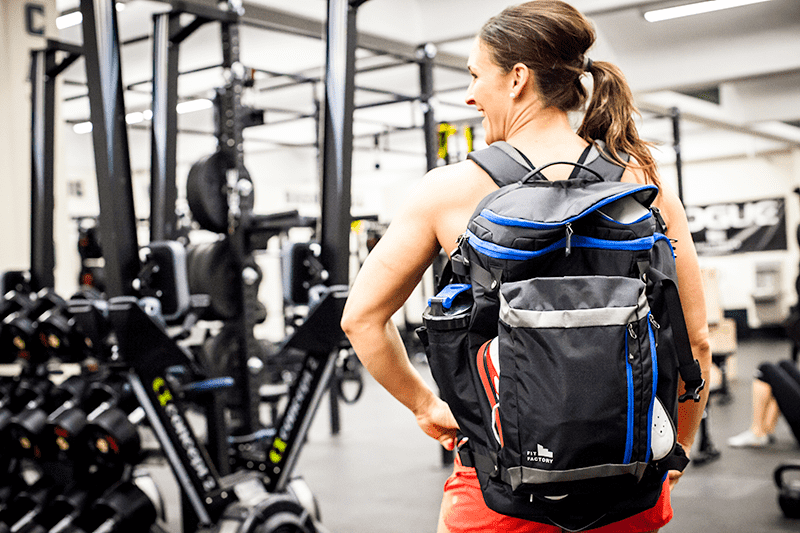 COMPETITION TIME
You walk into the Box. New gear, new bag, new you. You look great and feel strong, the lifting platforms, ropes, and rings all look tempting. As you lay your Mobilitypack to the side, everything carefully organised, you realize that you have never felt more ready to do this. As you unzip your water from the hydration bladder pouch you hear the call for the first event… Wall Balls, Burpees and then a Snatch ladder. 3 second count down… perfect, time to rock this WOD!
Let's recap on the features of The Mobilitypack:
External shoe storage
Foam roller and yoga mat straps
Fully opens for duffle-style access
Anti microbial treated dirty clothes compartment
32 L capacity
Carry on approved
Laptop/ tablet pouch doubles as hydration bladder pouch. Including hose port
It is ideally suited to effectively carry all your gear, so you can concentrate on completing your training and smashing those PRs