Dave Castro recently posted this hint about CrossFit Open Workout 18.4 on twitter: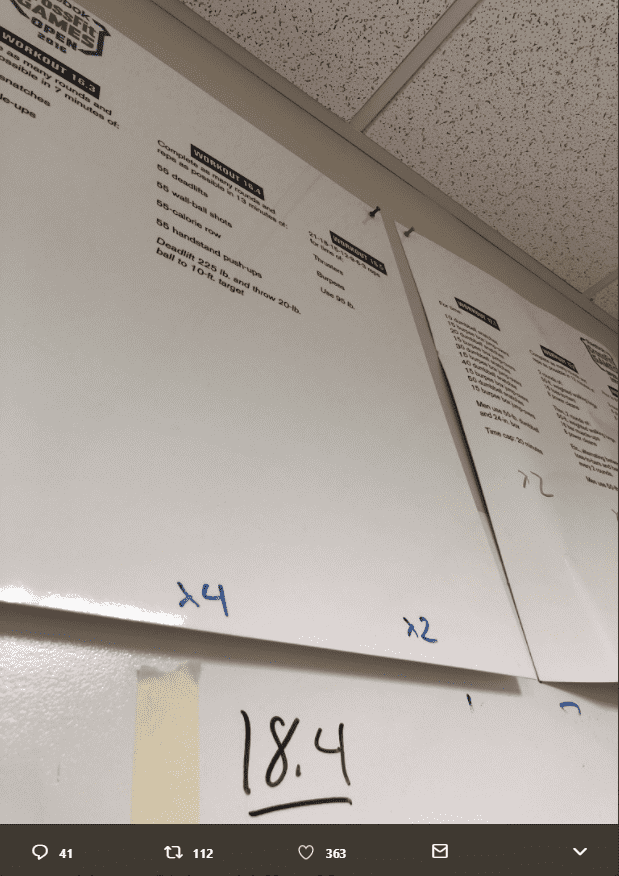 Source: Dave Castro
CROSSFIT OPEN WORKOUT 18.4
So what does this hint about CrossFit Open Workout 18.4 actually mean? Open WODs are often repeated from one year to the next, so this could be a clue about a repeat. Alternatively, perhaps it could be a repeated workout with a twist, perhaps a harder or longer version with extra rounds?
What do you think it means?
MORE ABOUT DAVE CASTRO
Dave Castro generally cuts a mysterious figure, especially when he is announcing CrossFit Open Workouts, but he has been heavily involved in CrossFit right from the beginning. Learn more about the man behind the WODs.
Timeline for Dave Castro
Dave Castro knew he wanted to become a Navy SEAL before graduating from high school, and it wasn't long after that he enlisted in the Navy, graduated from BUD/S and began his service as a SEAL from 1998-2010.
In 2005, he first caught wind of CrossFit and started following CrossFit.com to support his training.
By 2006 he had begun training at the original CrossFit HQ affiliate in Santa Cruz, CA and was soon helping out at Level 1 seminars.
in 2007 he hosted the first ever CrossFit Games competition at his family's Ranch in Aromas, CA. Since that time, the CrossFit Games competition has grown exponentially into a professional sport under Dave's direction.
Now Dave serves as the Director of the CrossFit Games and Co-Director of Training alongside Nicole Carroll.
If you still feel worried, anxious or just plain excited about what CrossFit Open Workout 18.4 could be, then read this article:
Should you Really Be Worrying about The CrossFit Open?