Eddie Hall and Hafthor Bjornsson boxing fight have an official date: March 19th (Saturday) at the Dubai Duty Free Tennis Stadium.
Eddie Hall "The Beast" and Hafthor Bjorsson "The Mountain" is dubbed the heaviest boxing fight in history. Both contestants have previously won the title of World's Strongest Man – Eddie in 2017 and Thor the following year.
Core Sports has announced that Eddie Hall and Hafthor Bjorsson boxing fight will take place on March 19th in Dubai.
The boxing fight was first scheduled for September last year, but Eddie Hall detached his bicep during a sparring session and the bout was postponed.
Both former World's Strongest Man have been vocal about their dislike to each other. A month before Eddie Hall's injury, The Mountain had an exhibition boxing match and took the opportunity to tell Hall to prepare for the hospital.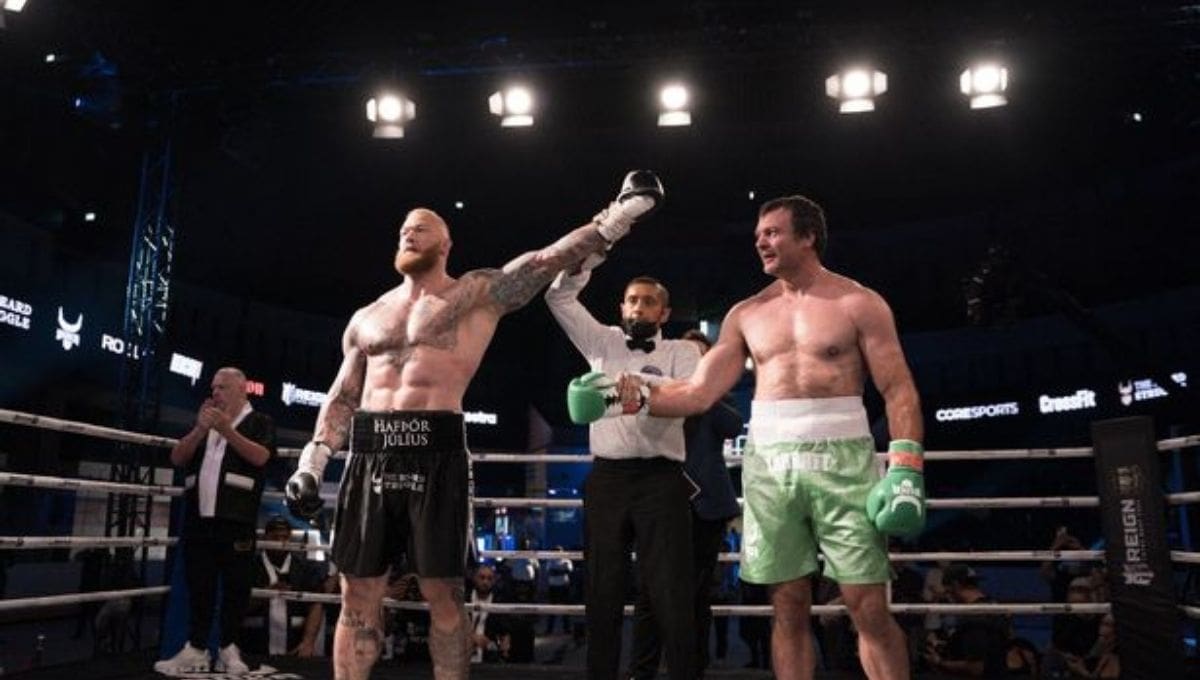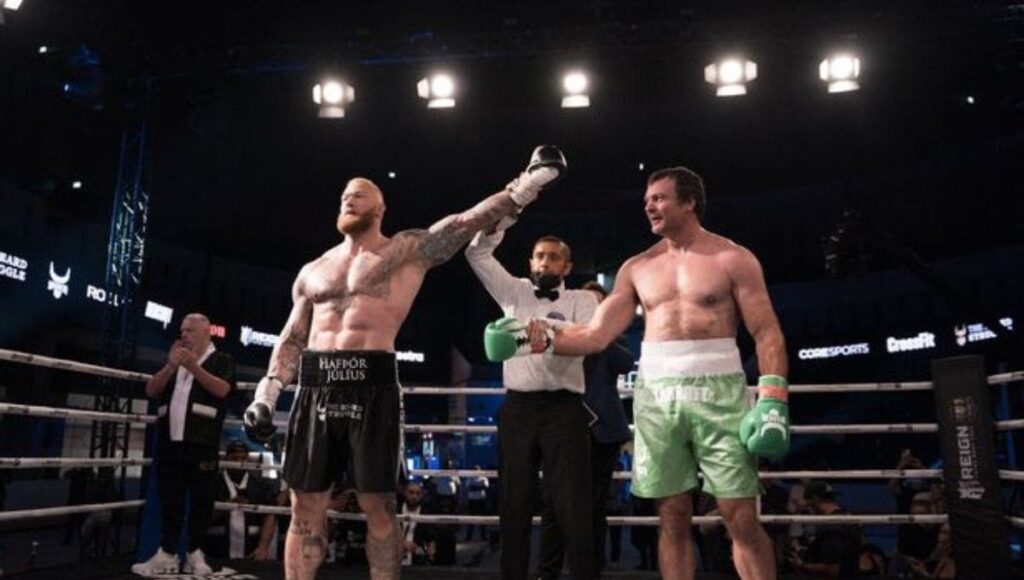 "Eddie Hall, schedule an MRI now because I'm knocking you out this September," Thor wrote on his Instagram account.
In contrast, Eddie Hall's doesn't think Hafthor's deadlift world record (1 kilo heavier than Eddie's) should be deemed a world record.
Eddie Hall and Hafthor Bjornsson
Thor and Eddie Hall has a history outside of the rings. They both competed side by side for the World's Strongest Man on multiple occasions.
https://www.youtube.com/embed/sLXN0Pi_nts?feature=oembed In 2017, Eddie Hall became the World's Strongest Man ahead of Thor, who finished in second place. A year later, the Icelandic powerhouse managed to secure the title.
Both athletes are also famous for breaking an impressive world record: the heaviest deadlift. In 2016, Eddie Hall became the first person in the world to deadlift 500 kilos. It cost him a lot, as he said he became temporarily blind due to the heavy lifting.
https://www.youtube.com/embed/IGaN66dcZEs?feature=oembed The world record remained untouched until Thor attempted, for the third time, in April 2020. The Mountain managed to deadlift 501 kilos, surpassing his future boxing opponent in the Guinness World Record.
Read More: Check Out Hafthor Björnsson's Full Day of Eating (5 Meals in Total)
Image Sources
Hafthor Bjornsson and Devon Larratt: Coresports
Thor the Mountain and Eddie The Beast Hall: Instagram