Elijah Muhammad, The Activist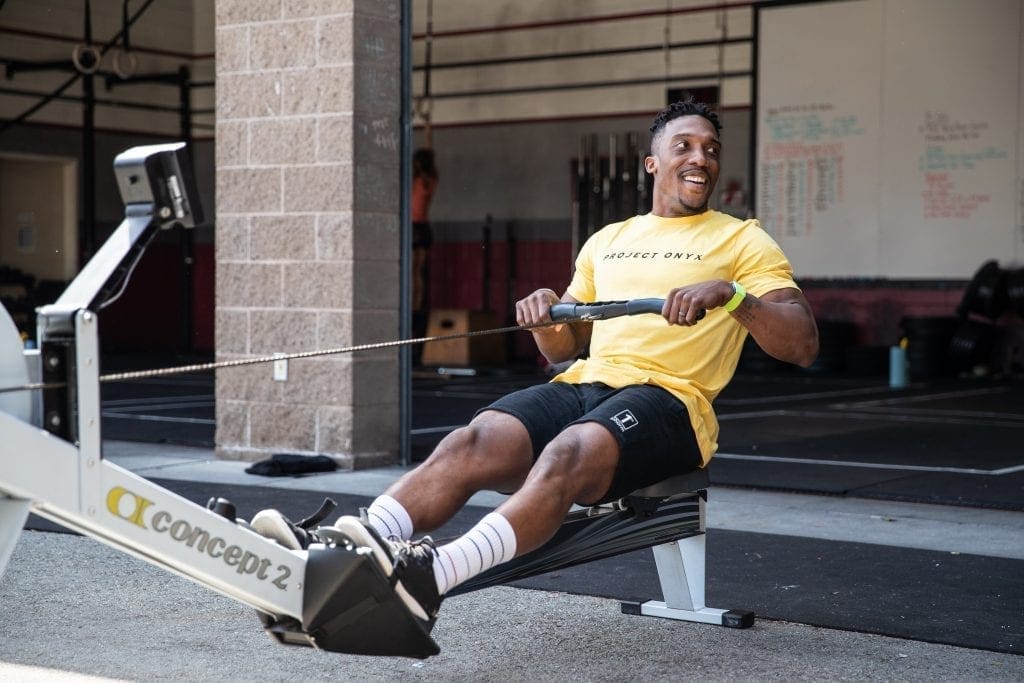 EZ Muhammad started CrossFit while he was a senior at Tennessee Tech as a way to improve his conditioning for the basketball team. He recalls being the only Black athlete competing at his gym. "When I went to a competition, I saw only a few Black people regularly […] it was very, very clear to me that, yes, I'm in a white sport," he told Men's Health Magazine.
Alongside Patrick Ford, he founded Project Onyx, following the events of 2020 involving the murders of innocent Black Americans. He envisioned a "program whose sole focus was eliminating racial health disparities in the United States through educating our communities and promoting diversity and representation in the health and fitness professions."
> The long-term goal for Project Onyx is to continue to diversify the health and fitness space and eliminate barriers to entry specifically within CrossFit for people of color," CrossFit reported.
You can donate directly to Project Onyx by clicking here.
EZ Muhammad has participated in the CrossFit Open 21.3 & 21.4 live announcement where he competed next to Sam Briggs in a showdown for charity. Muhammad represented Project Onyx.
He is an overall inspirational athlete and coach that you should start following on social media. Why? Besides the great quotes you've just read, he is funny, likes to dance, and post many workouts to do at home (provided you have basic gym equipment's).
Read More: Top 10 Most Memorable CrossFit Games Moments According to the Community