Check out everything you need to know about the Freak Quiz, where teams test their fitness knowledge in epic and fun battles.
Learn more:
Website: Fittest Freakest 
IG: Fittest Freakest
Livestream
We spoke to Alberto Bucciante about the awesome events…
"The campaign took place in 11 european cities in 4 nations.
Spain: Barcelona, Madrid, Valencia.
Italy: Milan, Turin, Rome.
Germany: Berlin, Hamburg.
France: Paris, Touluse, Lyon.
Each Sunday between april and may, we made a treasure hunt in one country. We starded with Sunday (May 2nd) with the treasure hunt in Spain (Barcelona, Madrid, Valencia). Then Sunday 9 May in Italy (Milan, Turin, Rome), Sunday 16 May in France (Paris, Lyon, Toulouse) and Sunday 23 May in Germany (Berlin, Hamburg).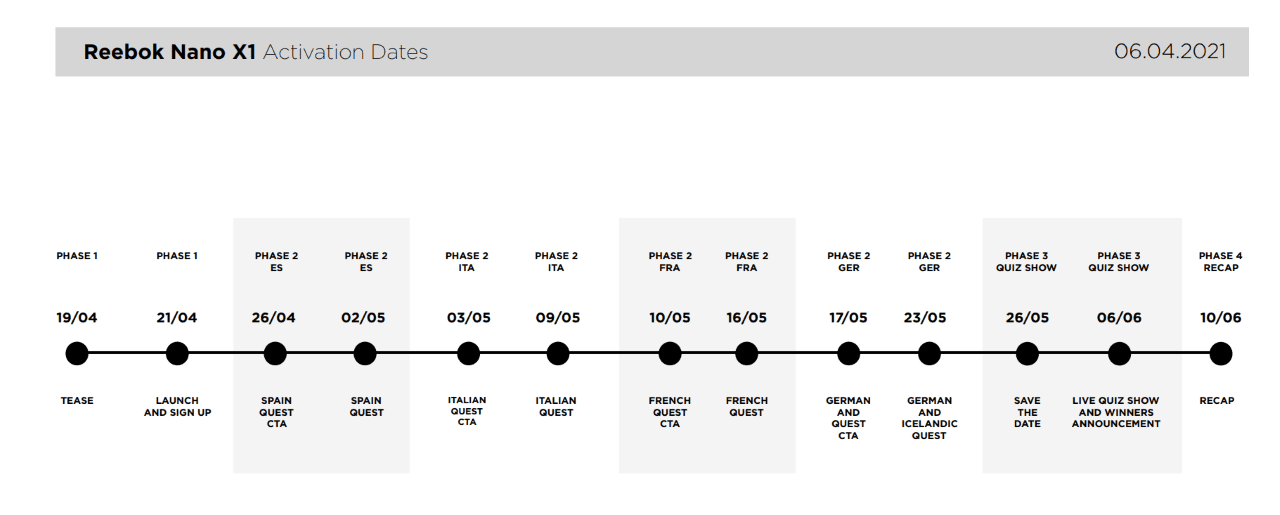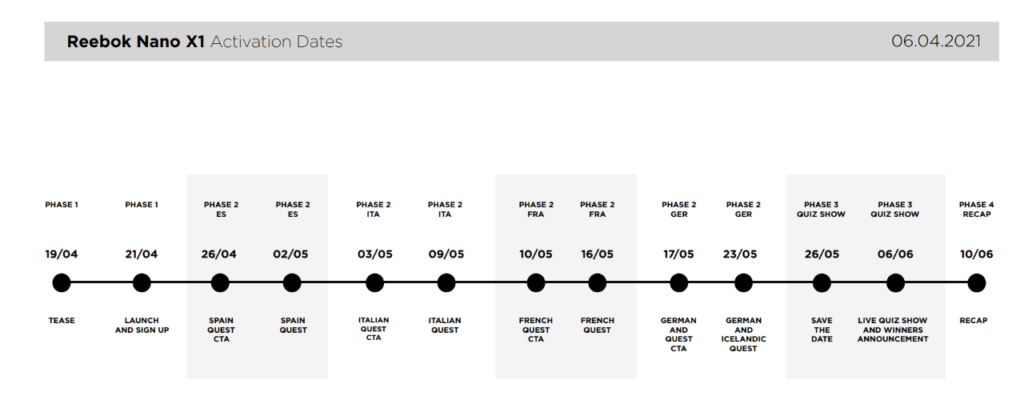 The 11 people who won the treasure hunt in each city, received a pair of Reebok X1s as a gift and entered in the final online quiz that will take place this sunday (13 june), where the final winner will take home 100 pairs of Reebok X1s for his entire box.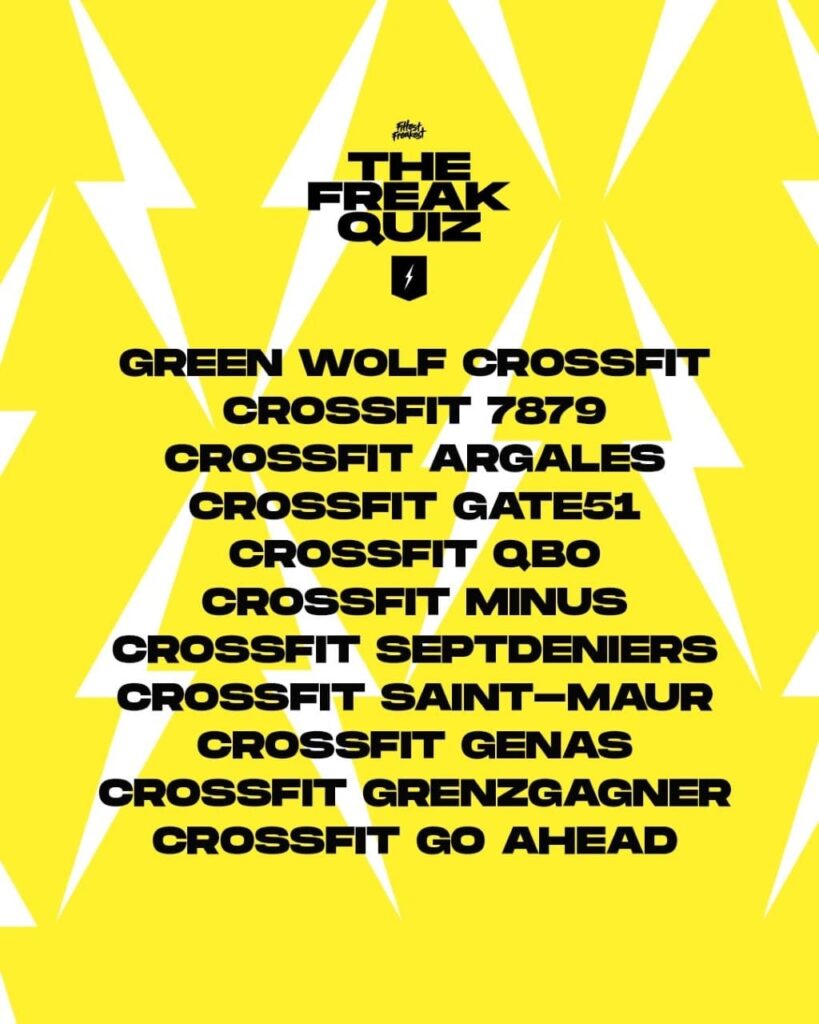 To help the participants in the treasure hunt, we were able to count on the support of various national athletes, who helped the participants before the event in each country.
The athletes who participated were:
Spain: Fabian Beneito (1st in Spain), Sara Alicia Fernandez Costa (2 cf games)
Italy: Marina Novelli (2 cf games), Giulio Silvino (3 cf games)
Germany: Kevin Winkens,  Lukas Esslinger (Swiss Champion, 4 cf games)
France: Carole Castellani (1 cf games), Stephane Ossanga
The ambassadors who helped us to communicate the event to the whole European community were Annie Thorisdóttir, Hayley Adams, Brent Fikowski and Patrick Vellner.
Who Competes on Sunday?
The 11 winning boxes, who will participate in the final on Sunday are:
– Green Wolf Crossfit (Spain)- Crossfit 7879 (Spain)- Crossfit Argales (Spain)- Crossfit Gate 51 (Italy)- Crossfit QBO (Italy)- Crossfit Minus (Italy)- Crossfit Septdeniers (France)- Crossfit Saint-Maur (France)- Crossfit Genas (France)- Crossfit Go Ahead (Germany)- My Leo Crossfit (Germany)
The final event will take place on Sunday evening at 6.00 pm and will be live online (probably youtube).
We will spread the link from which you can see the live action, in the next few hours.
It will consist of a quiz where the box who knows the most about training and cross training will win.
Anyway our will is to innovate and as always tries to do it in the most spectacular way possible. trying to find new types of formats for Crossfit competitions.
Furthermore, by giving life to this type of events, we want to dynamize and motivate our community which has experienced a really difficult time in the last year and a half.
All kind training fans can participate in this Freak Quiz, regardless of their age and physical condition. The Freak quiz is 'inclusion'."