Gymnastics abs workouts provide a spectacular way of building strength without requiring an external load and are a very effective way of improving your abdominal power.
Most gymnastics workouts are all about stability, balance and strength, and absolute control of the core muscles. You should work on all these aspects to perfect your gymnastics exercises and subsequently improving your overall performance.
Rarely do athletes show as much control and core strength as gymnasts.
In CrossFit, body-weight movements like air squats, push-ups and pull-ups are considered gymnastics. When performed correctly, mastering these bodyweight exercises will translate positively onto many aspects of your functional day-to-day life.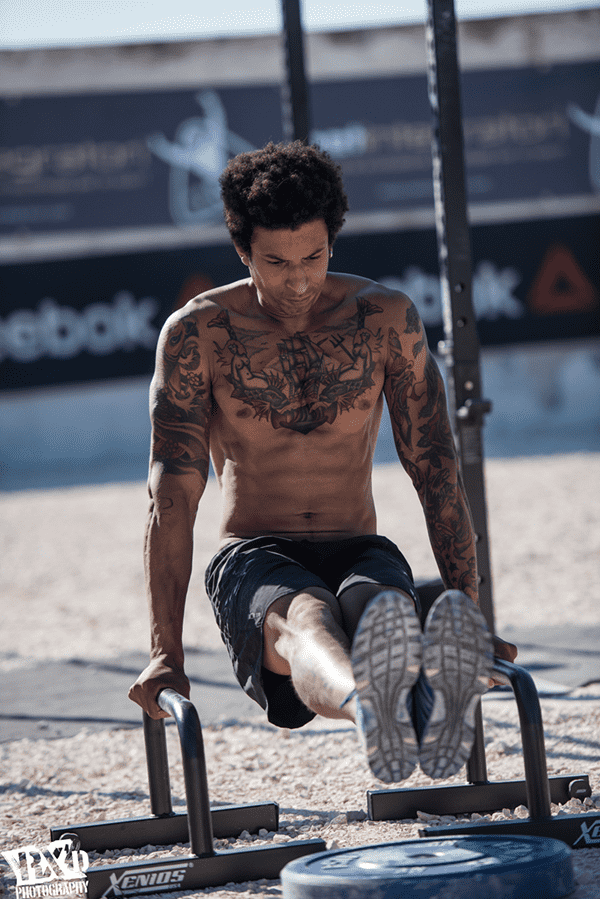 The hardest WODs can't be completed without a strong core. Imagine attempting a handstand walk with weak abs; no matter how much weight your arms can carry, without the stability in the middle it becomes a pretty hard task to achieve effectively.
A strong core is essential for countless tasks and developing one through gymnastics abs workouts might arguably be the best way to work on stabilising and improving your strength.
GYMNASTICS ABS WORKOUTS
1. Work Your Core
For time:
50 Wallballs 20/14, 10ft/9ft
40 Pull-Ups
30 Thrusters 95/65
20 Toes-to-Bar
10 Alt. Pistols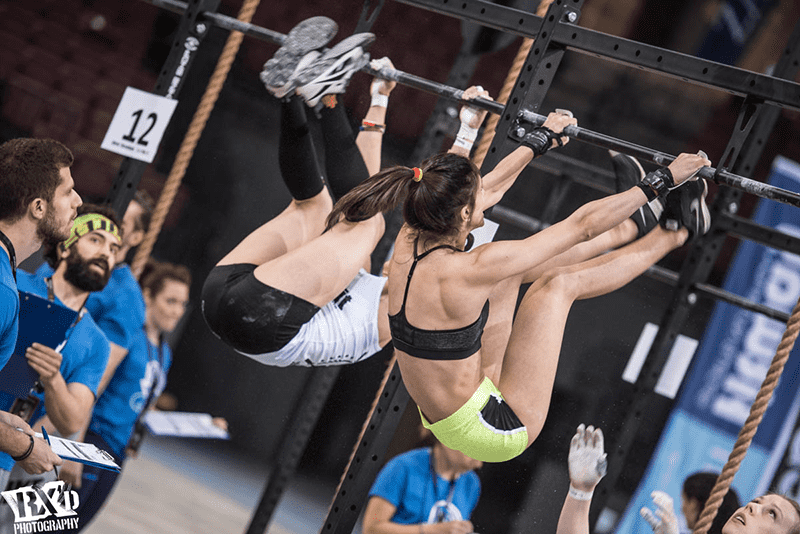 Toes-to-bar are a tough but common exercise in CrossFit and routinely show up in the CrossFit Open.
Have a look at this toes-to-bar progression if you struggle with this gymnastics movement.