Lucy Campbell finished 5th at the Lowlands Throwdown and will be participating in her first CrossFit Games since she started doing the sport only four years ago. Campbell talked to BOXROX about following the footsteps of Sam Briggs, her love of CrossFit, and the movie Coach Carter with Samuel Jackson.
The athlete from Windsor (just west of London) turned 26 on Tuesday, the 5th of July, and, although she began CrossFit only four years ago, she competed professionally in gymnastics and swimming.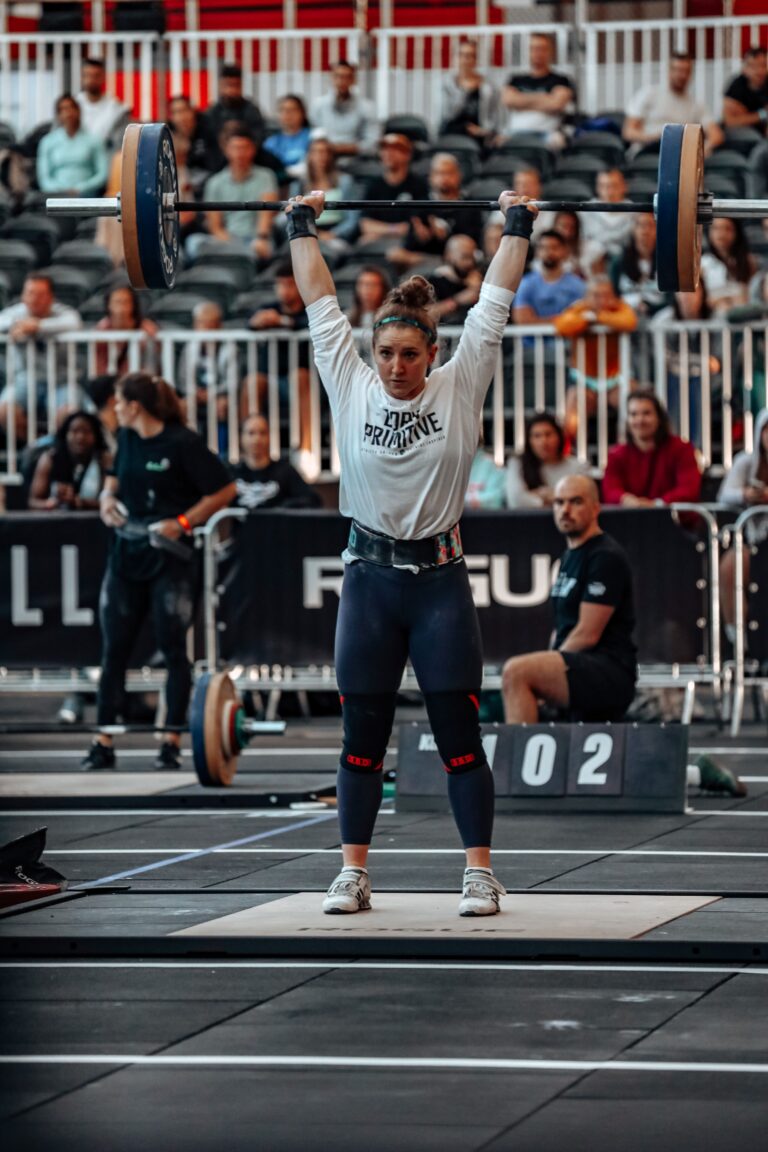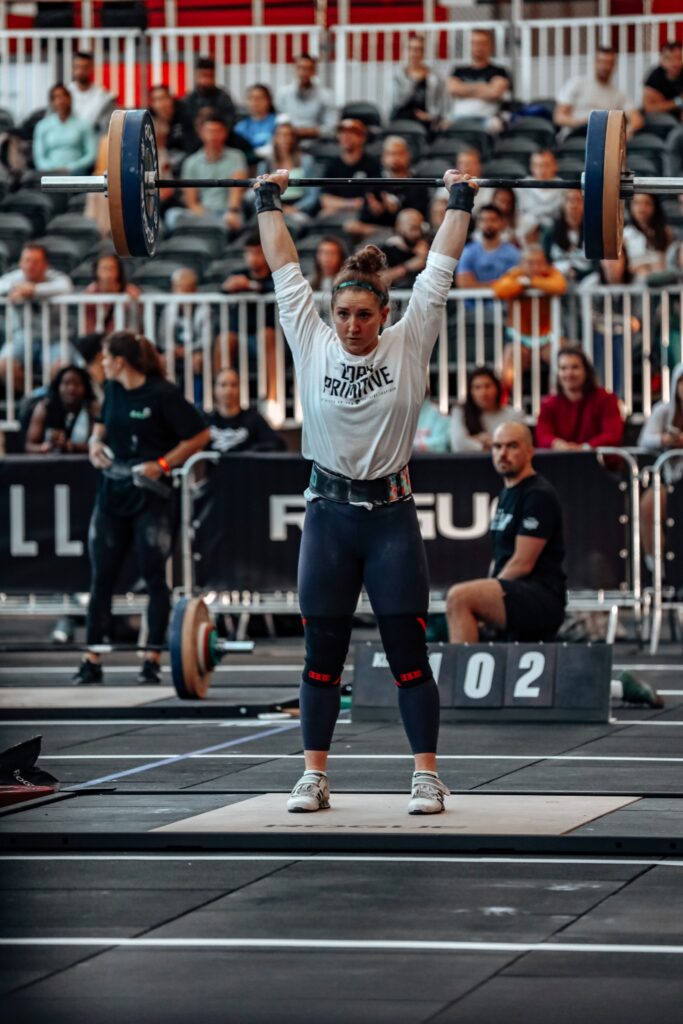 Campbell made waves earlier this year after finishing 4th at the Wodapalooza, the first time she competed at such a high-level CrossFit event according to her. Months later, she would qualify for the first time in her career for the CrossFit Games after finishing 5th at the Lowlands Throwdown.
Being Compared with Sam Briggs
Not only Lucy Campbell is going to the CrossFit Games for the first time, but she is also the second British female individual athlete to compete in the elite division, behind Sam Briggs.
Campbell said she was looking forward to competing side-by-side with Briggs, but the legendary athlete did not make the cutline and announced her retirement recently. Whether she wanted or not, Campbell is now the U.K. representative for female athletes at the highest level of CrossFit.
"Those are huge, huge shoes to fill," she says telling me Sam Briggs is a legend. "I wouldn't be surprised if people do compare us because we're both better at endurance-type stuff."
"If they compare more, I think it's a good sign."
Competing Against the Best of the Best
Going to the Games, Lucy Campbell expects to employ the same tactic that got her there in the first place, which is to ignore the competition and focus on her own work.
At the Lowlands Throwdown, Campbell was placed in an event between Laura Horvath and Gabriela Migala, 2nd and 6th Fittest on Earth last year, respectively. "As soon as I was in the zone, they were just competitors."
"There are so many different things to think about when I'm doing the workouts and keeping my plan, it doesn't really give you a chance to really think about who is that you're next to."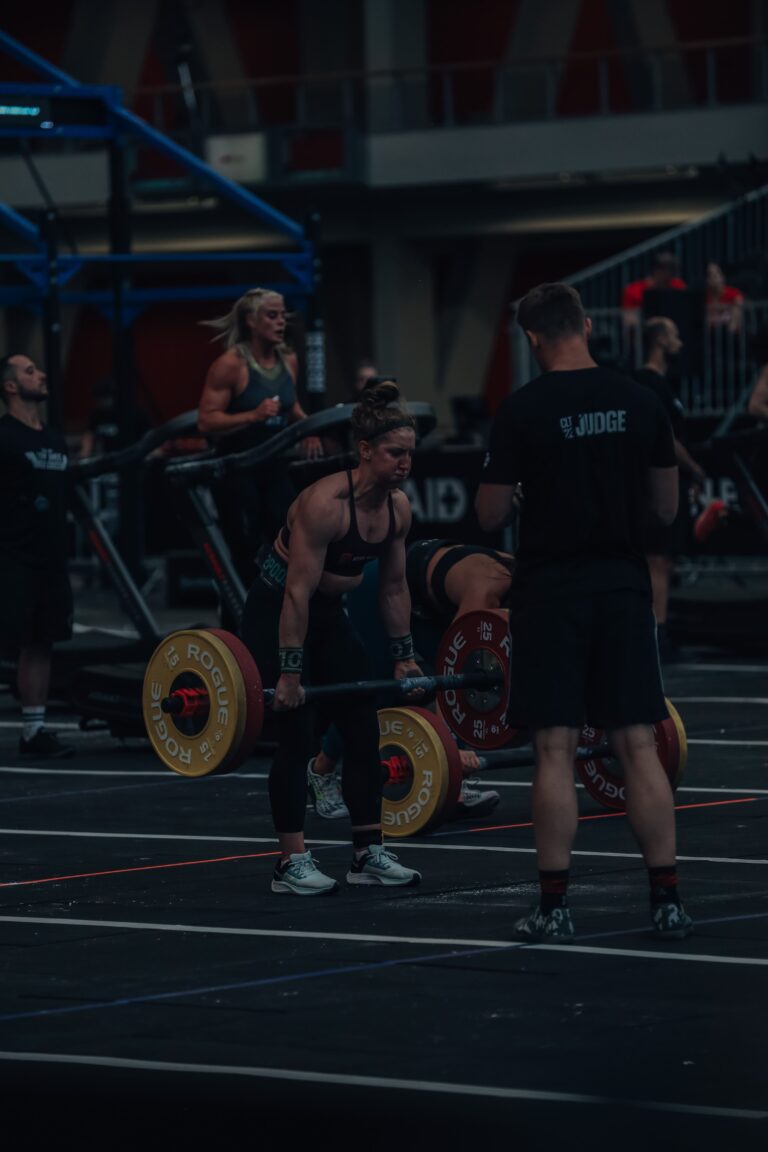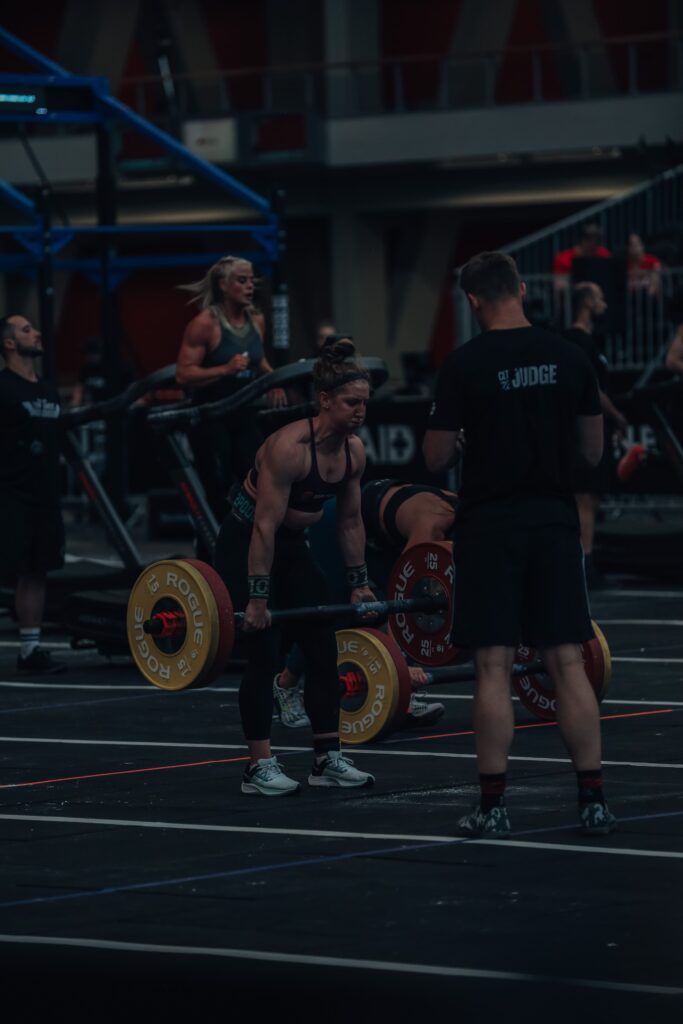 The English athlete also doesn't like to put a target in her first CrossFit Games experience. "I don't want to say 'I want to come top 10'. I really want to make the most of each workout in terms of my performance and how I carry out my strategy, if I make good competitive decisions when the time comes and those kinds of things."
However, if there is one goal for Lucy Campbell is to be at the CrossFit Games next year again. "It's not guaranteed that I go next year and that's the level that we are at in Europe. It's so competitive," she says, citing Katrin Davidsdottir and Sara Sigmundsdottir, two elite athletes who will not be at the Games this year.
10 Highlights, Surprises and Shocks of All 2022 CrossFit Semifinals
Lucy Campbell's Long-Term Strategy Similar to Justin Medeiros
When I asked her about her least favourite exercises in CrossFit, her reply was similar to what Justin Medeiros told us a while ago in another interview.
"It's just sort of, you know, being good at everything. I need to make my weaknesses not so weak and it's very much about bringing the average up."
Although Campbell excels at longer workouts, she believes she is starting to improve to a point where there isn't a workout she sucks at it. "I don't look at a workout and think 'oh, finally, I've got a good one for me'."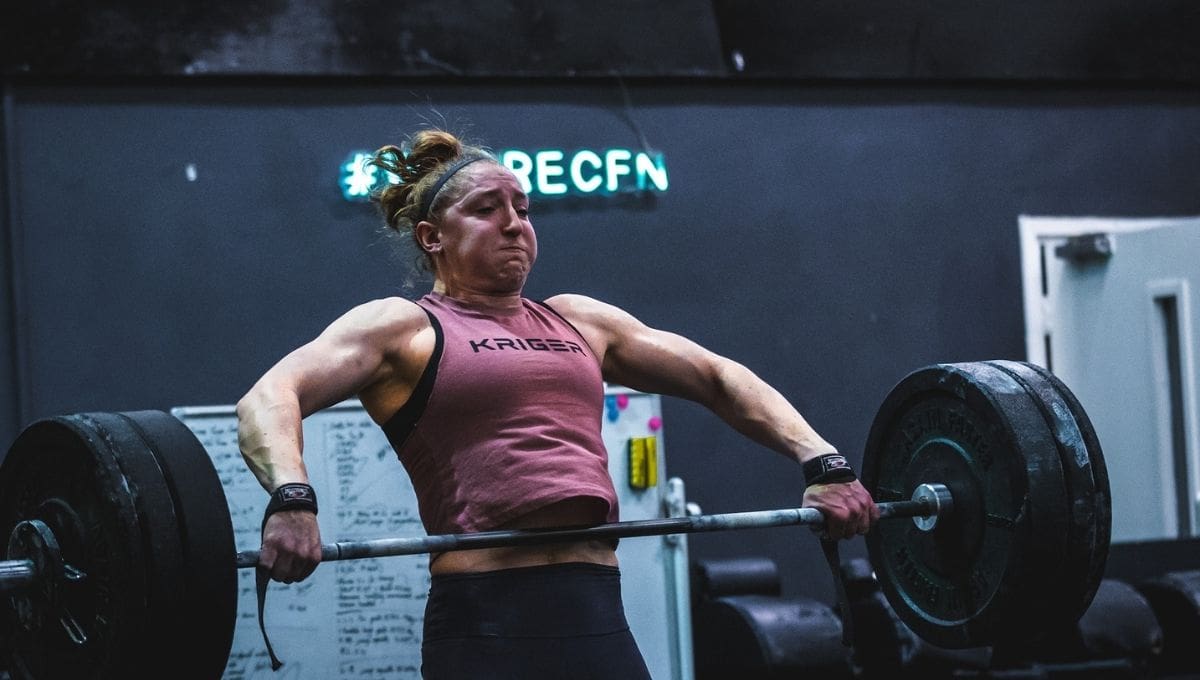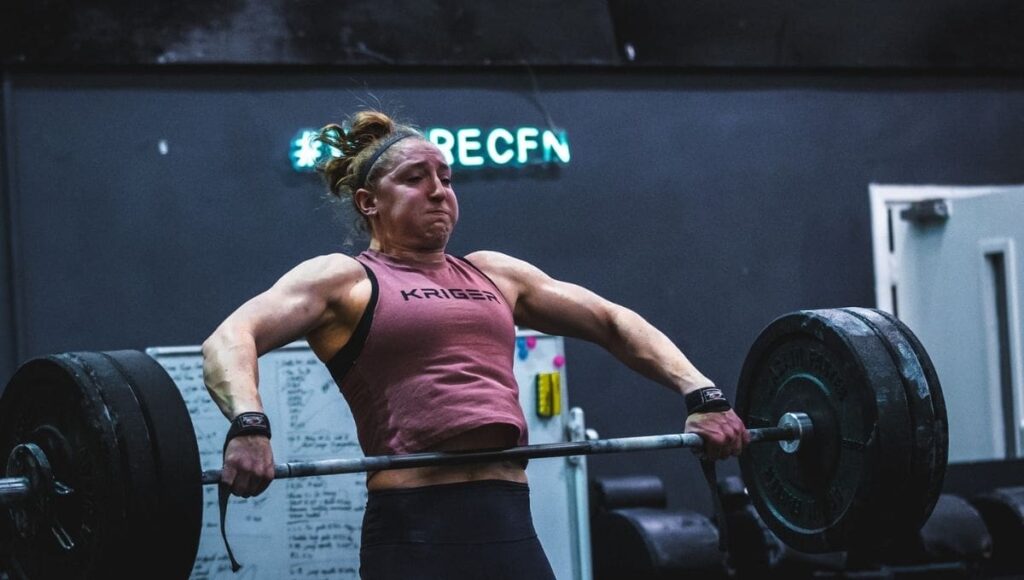 Lucy Campbell competed professionally in swimming at Loughborough University, in England, and although there aren't many swimming events for CrossFit athletes, her background helped her achieve her elite fitness level.
"I'm good at the long stuff and, because of gymnastics, I pick things up quickly. So I learn things easier than a lot of people do, I think, and that's why my progression has been so fast."
By the way, her favourite exercises are overhead squats and thrusters.
Coach Carter Movie, Peanut Butter and Nutella
Lucy Campbell reveals one tradition she has kept throughout the years. "I watch Coach Carter before every big event."
Coach Carter is an American biographical movie starring Samuel Jackson as the titular basketball coach Ken Carter who benches his entire team for breaking their academic contract with him. The movie is a heartfelt story about coming together and becoming strong individuals while strengthening the community around you.
"I love the quote that the guy says at the end," Campbell explains. "It's like 'our deepest fear is not that we're inadequate, our deepest fear is that we are powerful beyond measure.' That whole speech that he says just really gets me."
Campbell probably enjoys the movie with her two favourite foods combined: peanut butter and Nutella.
Lucy Campbell Advice for Future CrossFit Athletes
Before signing off from our video call, I ask Lucy Campbell if she has a piece of advice for future CrossFitters and it is simple, yet eye-opening: to enjoy the process of getting better in the Sport.
"Learn to enjoy not being good at stuff because you can only get better at it. As much as it sucks not being good at it, it means that you're going to get better and that's a cool thing."
Lucy Campbell will be travelling to Mexico for a two-week training camp at the end of the month before heading to Madison where she will be competing against the best of the best for the title of Fittest on Earth.
*The questions and answers were slightly condensed and edited for clarity and flow.