Mat Fraser will release his official training programming online in April 2021, the reigning CrossFit Games champion announced yesterday.
The five-time Fittest Man on Earth had never released his programming or shared his workouts in fear of giving away even the smallest advantage, he's explained in the past.
Now off the competition floor, having announced his retirement last week, Fraser partnered with the HYBRID Performance Method to share his training methods with the world through what he has called the HWPO Training Program.
View this post on Instagram
Mat Fraser Programming: the HWPO Training Program
"To say I've learnt a lot over the years that I've been training for CrossFit would be an understatement," Fraser said in the announcement video. "I've had the opportunity to be coached by some of the world's best coaches and trained alongside some of the best athletes in the sport.
"I've learnt how to unleash my full potential and want to share that knowledge and experience with the functional fitness community."
Additionally, the caption of the announcement says that the "HWPO Training program is not a bunch of random movements crammed together just to spike your heart rate. These workouts are thoughtfully designed to lay down a solid foundation of strength and work capacity."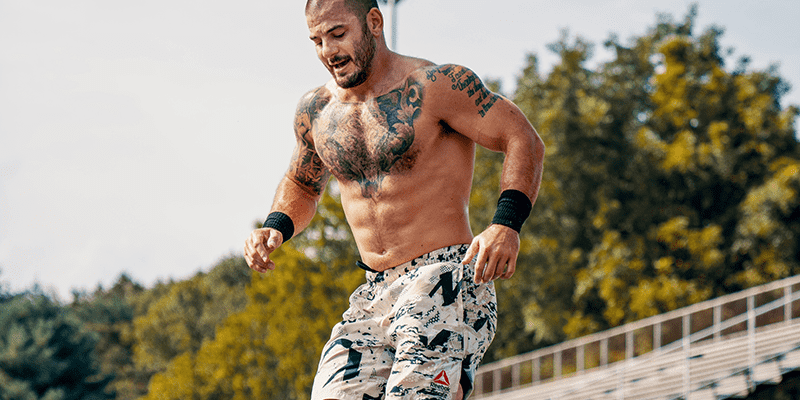 Source: Courtesy of CrossFit Inc.
Fraser holds a record CrossFit Games titles, with five victories under his belt. He is arguably the best and most dominant CrossFit Games athlete in history.
Mat Fraser: The Most Dominant CrossFit Athlete's Career in Pictures
The 31-year-old has been a CrossFit athlete since 2012, taking up the sport after a major back surgery in 2011 which forced him to cut his Olympic Weightlifting career short. Fraser made his CrossFit Games debut in 2014, where he finished second and earned the Rookie of the Year award for his efforts.
He won his first CrossFit Games gold medal in 2016 and would go on to win every CrossFit in-person competition he entered from then on, be it Regionals, Sanctionals and the Games.