Nicolai Duus took the win for CrossFit Open Workout 18.1 with 487 reps (15 rounds plus 7 toes-to-bars).
The 28-year-old from Denmark is competing in his second Open competition. Hinrik Ingi Oskarsson is second after logging 480 reps at Reebok CrossFit Valens in Luxembourg. Andrey Ganin, who finished 14th at the Meridian Regional in 2017, sits in third with a score of 477 reps.
https://www.instagram.com/p/BfxAEwPgitI/?hl=en&taken-by=crossfitgames
NICOLAI DUUS IN ACTION
THE LEADERBOARD
Check out how the leaderboard looked at the close of CrossFit Open Workout 18.1.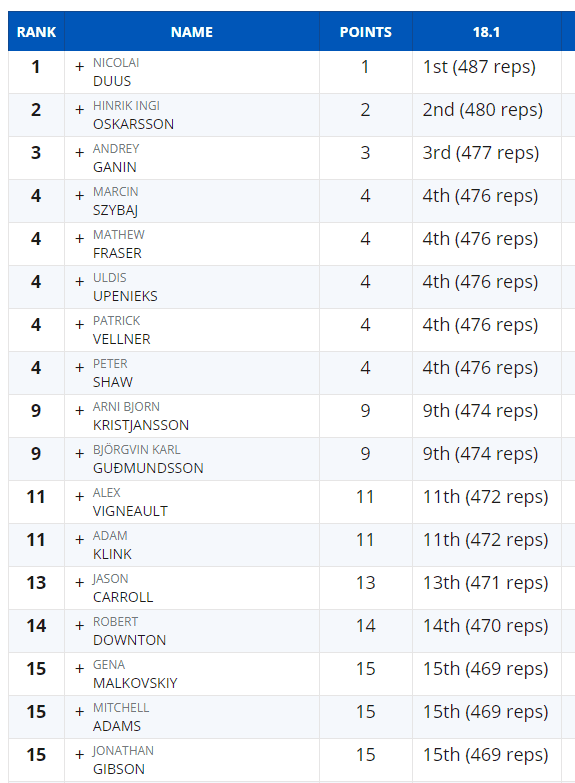 Source: CrossFit Inc
Click the link below to start getting prepared for the next CrossFit Open Workout:
CrossFit Open Workout 18.2 Live Announcement – Patrick Vellner