It took Zack George six years to finally qualify for the CrossFit Games. When, after the 2020 CrossFit Open, he emerged as the Fittest Man in the UK and achieved his highest ever worldwide Open placement finishing 26th, he secured his spot at CrossFit's most prestigious competition for the first time.
https://www.instagram.com/p/B7A-DYTB5BM/
Yet CrossFit's efforts to ensure the 2020 CrossFit Games happen have meant that the competition will take place behind closed doors and no Age Groups Athletes will be invited. Their latest statement announced no team competition would be held either, all National Champion invites were revoked and only the top 20 Open finishers and Sanctional winners were to compete in Aromas, California.
Which leaves Zack right under the qualifying line. As the 26th man in the Open, only a couple of athletes stand between him and his dream.
How did he find out and what did he make of the news? What does this mean for him and what is he planning to do moving forward? Zack talked to BOXROX to share his views.
The UK's Fittest Man is the first to admit the current world situation is a lot bigger than the Games. And he knows he has no control over the state of the world, so there's no point getting angry or frustrated.
When CrossFit first announced there wouldn't be spectators at this year's Games, Zack knew the experience wouldn't match his expectations and what he knew the Games to be, and prepared himself for a different end result than what he wanted.
"I want to go the Games for me, but I'd also love to be there with my friends and family, so I knew it'd be different," Zack told BOXROX.
The experience, while still his dream, would not have been anything like what he's seen on TV and, even if it's taken him for six years to qualify for the Games, sharing the moments with his friends and family is important to him too.
The support is the essence of why he loves competing, and why he planned to take part in three Sanctionals at the start of the season, even if at the time he'd thought he had his Games place secured already.
"The atmosphere at Strength in Depth was amazing and it highlighted why I do these Sanctionals, to get that buzz from the crowd," Zack explained. He enjoys competing, he has fun with it, and the experience is made all the better by the people there.
https://www.instagram.com/p/B7y0NmkhdV5/
As the world went into lockdown, Zack mentally prepared for a scenario different to his expectations and shifted focus to the 2021 season. When he found out his invitation had been revoked – his phone had been going crazy after CrossFit posted the news on Instagram – it didn't affect him as much as it could have.
Right from the start he'd prepared himself for a change, so it didn't come as a surprise. Besides, he was in a better place mentally because he was already focusing on the upcoming season.
"The main thing right now is people's health and safety, anything that might jeopardise that has to be really looked into," Zack replied when asked about his thoughts on the Games going ahead.
He is still training as much as he can and hopes to peak again for the Open in October (just in case), so when the 2021 season comes around, he'll be ready for it. But he also knows everything will be pretty different for quite a lot of the year still.
The doors to his affiliate have been closed since March and might remain so until July or August. When they finally reopen, classes will be run differently and safety measures will have to be put in place. Yet at least the community will be able to lift together again, one of the things athletes miss the most at the moment.
https://www.instagram.com/p/CAFrEGzgqnu/
For now, Zack will continue to train to ensure he comes back stronger next year. He's happy to have achieved his aim to become the Fittest in the UK and, now that he's qualified to the Games once, he knows he belongs within that field of athletes and has got the confidence he can qualify again.
"I'd love to still compete at the Games. It'd be a really cool event being in Aromas where the Games stated," said Zack about the very slight possibility of re-qualifying this year (if five athletes above him decline their invites). "But again, only if it's safe and some measures are put in place; if they test people, if it's definitely safe to fly…
"Taking that out, yes, I'd still love to compete in the Games, but it's not going to affect me if I don't or if I do.
"I'll still work as hard as I can to get back there and to perform even better next year than I would have done this year," Zack continued.
"If I don't make it nothing changes. I'll keep my head down and continue to work towards next year."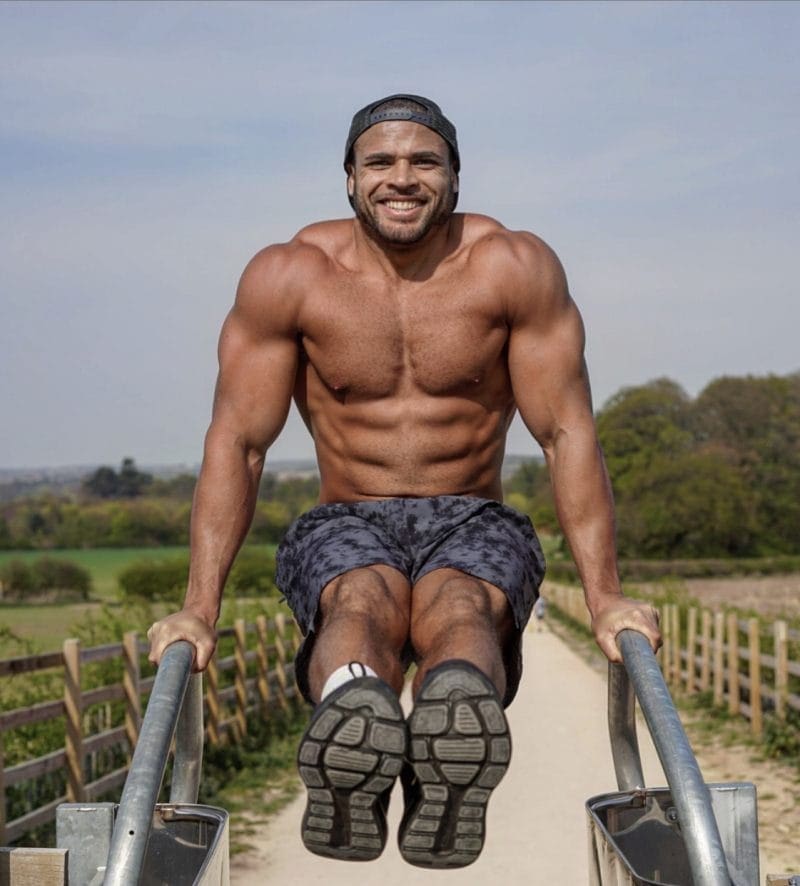 Source: Image courtesy of Zack George