Tia-Clair Toomey went into history by winning her 6th CrossFit Games, but that almost did not happen as she revealed having a back injury just two weeks before the Games. Now back at training, the athlete and her coach Shane Orr talked about future competitions.
Tia-Clair Toomey Reveals Back Injury Leading Up to the Games
Although she managed to win another CrossFit Games earlier this year, Tia-Clair Toomey was close to not even competing due to a "really bad back injury."
"It was affecting my training in the lead-up to the Games. It was two weeks before the Games where it was, Shane and I was even wondering whether or not I could even compete. I'm just so grateful, it was a huge relief to actually compete and get through the Games."
Toomey says now she is taking the off-season seriously to get the back in "full form." According to her, the next few months of training will be "nothing crazy," without picking up a barbell, but rather just moving the body to not have more back pain.
"Put a lot of more time and effort into my own body and getting it ready for, possibly, next season.
Related: Tia-Clair Toomey Shares Her Thoughts on the 2022 CrossFit Games
Tia's Future Competitions; Rogue Invitational in the Horizon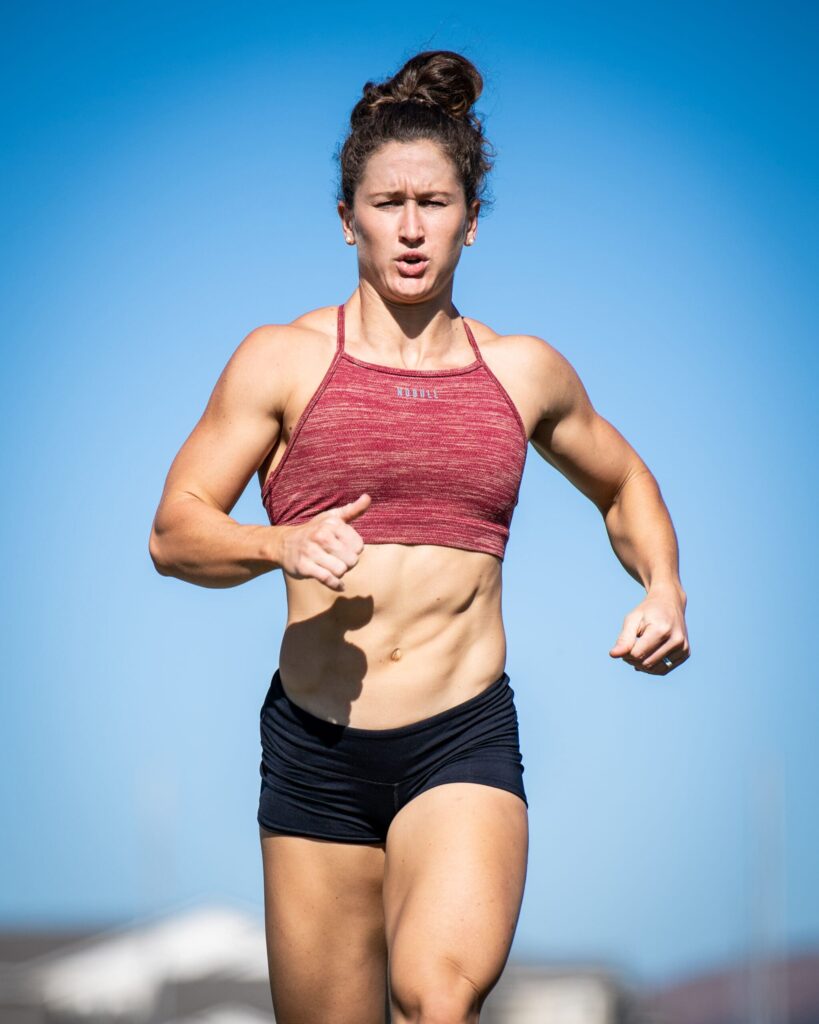 After Tia speaks in the video above, Shane Orr, husband and coach of the Australian CrossFit athlete, named a few competitions they are looking to and will compete in. With talks of Tia-Clair Toomey close to retiring, Shane gave a few tips and it seems that we will still be seeing the athlete competing through this year.
Firstly, the Down Under Championship in which Tia will compete in a team together with Box fellow Brooke Wells and Australian athlete Ellie Turner. They will also take part in a local competition called the Painkiller Event in Nashville.
"After that, we've got the Rogue Invitational taking place in Austin, that's the back end of October. Tia and I and the team, we're going to go down there as well. We're going to spend some time with the community, we're still working out to what degree to be involved in, but I'm probably speaking more about me."
It appears there is a high chance that Tia-Clair Toomey will be competing at the Rogue Invitational this year, which takes place on October 28-30. Besides the CrossFit Games, it is the sanctioned event that hands out the biggest prize purse to competing athletes.
Read More: 2022 CrossFit Games Highlights: 5 Things We Liked And 5 We Didn't