There will always be setbacks, interruptions, chance occurrences or even injuries that threaten to destroy your best plans. Using the following methods, you can help to focus on what you set out to achieve, and succeed in your endevours.
HARD WORK PAYS OFF
We all train for different reasons. But from elite level Games athletes through to newbie Crossfitters, fresh to the Box, one thing is the same – Hard work pays off!
If you are focused on your goals, and putting in the work to get there, the keep pushing. That time spent in the dark, the early mornings, the training sessions when you are sore and every rep feels like a huge burden, those are the times when you earn your time in the light, your new PRs and competition wins!
'There is simply no substitute for hard work'
RULE YOURSELF: THE JOY OF MISSING OUT
Successful Athletes understand that self discipline and the ability to rule yourself is absolutely vital for achieving your goals. This means that maybe you can't go to the party, maybe you can't hang out, maybe you can't do the things that everyday kids are doing, but you're sacrificing those moments to really step into the light, to really get that win, and that championship moment that you really deserve.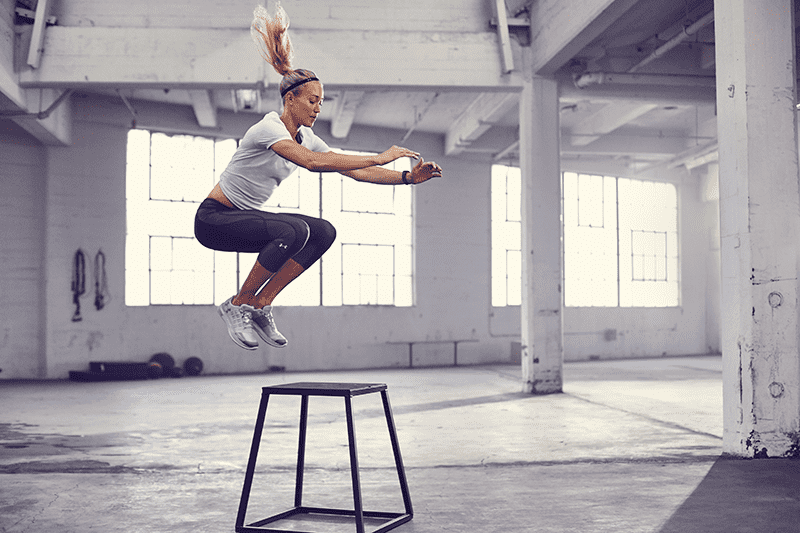 The idea or 'fear' of missing out is then replaced with a new confidence and understanding of why that must happen, all in the pursuit of a focused athletic goal. This is a new form of joy, a manifestation of you at your absolute best, training doggedly in pursuit of success.
BE FEARLESS
This type of dedication also brings about an aggressive and fearless attitude, an underdog mentality that helps you to push forward and challenge all the competition. It also allows you to keep a clear head, to rule over yourself and perform intelligently and to the best of your abilities at all times.
In competition this can mean pacing yourself appropriately, knowing when to go full out, how to monitor what other competitors are doing, and having the strength to trust in your own ability to keep up the pace you set for yourself.
5 RULES TO ACHIEVE YOUR CROSSFIT GOALS
1. THINK LONG TERM
'It takes years of hard work to become an overnight success'
When we focus on long term goals instead of short term goals, it tends to put smaller setbacks into perspective. Mentally we start to concentrate more on the overall process, and it becomes easier to chalk up failures as lessons to be learned from.
Many Crossfit athletes who suffer setbacks come back even stronger. Failure to qualify for one Games often result in top spot positions in successive events. For underdog athletes, rising like flames from the ashes of previous defeats, you can see the fire in his eyes, and the hunger that last year's setback had obviously caused for him. After those months and months of quiet, dedicated training, these individuals have decided to step out into the lights of the competition floor and blow the other competitors away.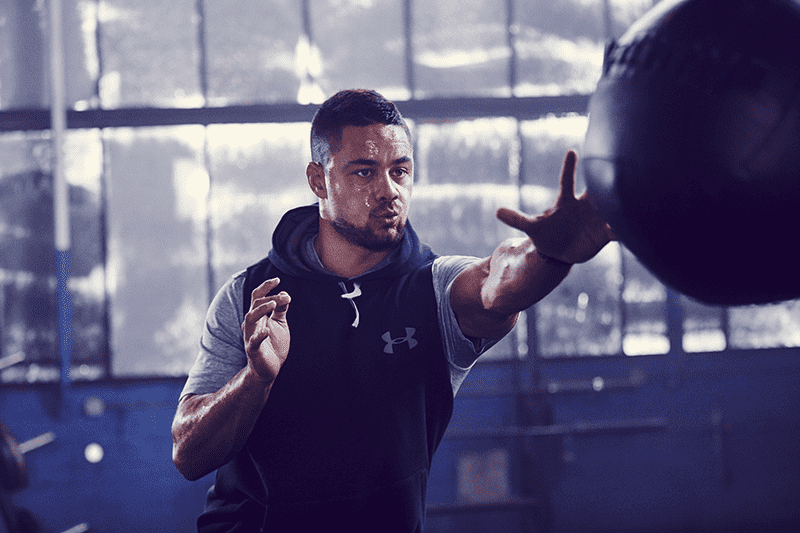 2. CONSISTENCY
Consistency is absolutely vital in achieving success. As an athlete you will have good and bad training days. You will have days when you wake up and the last thing on your mind is to get yourself into the Box for another grueling WOD, or the heavy Squats and strength session that you have lined up. But you do it anyway, because you are strong, dedicated, and you know that it will create results.
Anyone can train hard for a couple of weeks, but it takes more determination and hardiness to train intelligently and consistently for 6 months or a year. This doesn't mean that you have to spend 6 days a week in your Box training twice a day, not everyone is a professional Crossfit athlete, but if you say you are going to make it to 3 sessions a week, then be there for 3 sessions a week. This time spent training will add up, and you will be rewarded for your efforts. The concept of being able to rule yourself counts at all times, not just on competition day.
3. SACRIFICE
Friedrich Nietzsche: 'The magnitude of a progress is gauged by the greatness of the sacrifice it requires'
It is no secret that if you want to achieve something difficult, you will need to make sacrifices. From being honest about your nutrition and cutting out the foods you don't need, to missing nights out because you need to train early the next day instead. In the end, when you smash that new PR, win that competition you have your eye on, or see the person that you have become and feel truly proud, then you will know that it has all been worth it. This is the joy of missing out, forgoing the ordinary in exchange for extraordinary new heights and achievements.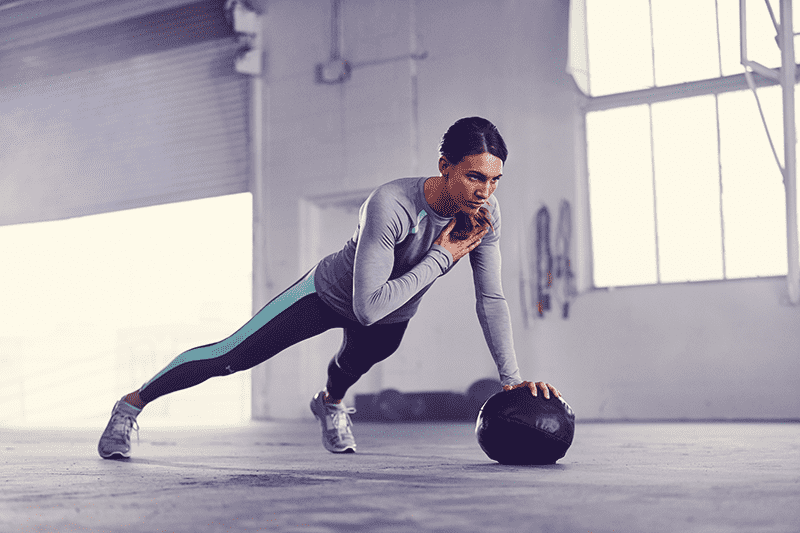 As Charles Bukowski wrote: 'If you're going to try, go all the way. Otherwise, don't even start.'
4. FOUNDATIONS FIRST
One characteristic about the top flight CrossFit athletes is that they constantly work on improving the basic exercises and movements within the sport. When you watch the Regional Athletes compete, they are able to add speed, power and strength so effectively because they have worked so hard to perfect the basics.
The Squat Snatch ladder in Event 1 of The Regionals, you could see how the technique of the top flight athletes remained consistent and graceful, right from the first (and lightest) set through to the final 2 heavy reps.
5. VISUALISE YOUR OWN SUCCESS
This simply involves imagining yourself succeeding in the task that lies ahead, and then playing that through in your own mind. For example, in the case of a new Snatch PR, this process would involve thinking about the different stages of the movement, how you will successfully complete each one, and how you ARE capable of hitting that new PR! It's like watching a video of you doing something that hasn't happened yet, but will.
This technique is used by many different athletes throughout a huge spectrum of sports. Dan Carter of the All Blacks and Jonny Wilkinson for example, both use this practice during important conversions in Rugby matches, and are two of the best kickers that have ever graced the game. Michael Phelps, with 22 Olympic medals to his name, has also remarked about using this technique before a race, to help him visualize success.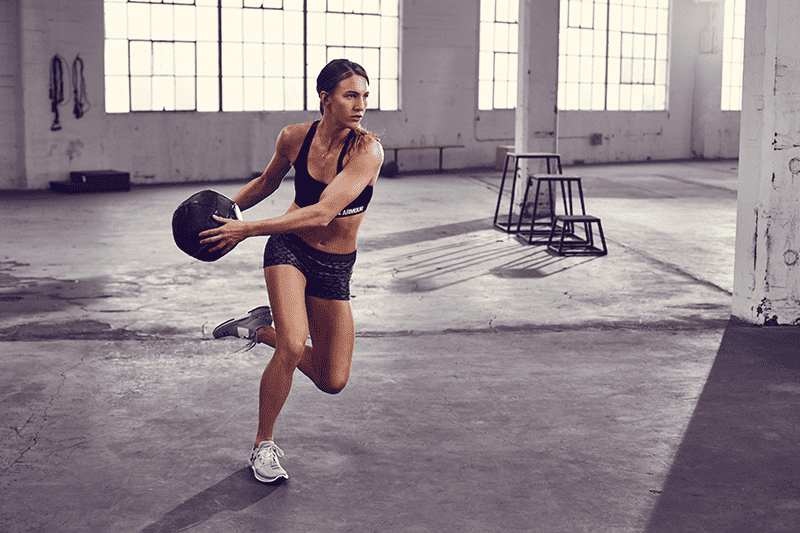 IT'S WHAT WE DO IN THE DARK THAT PUTS US IN THE LIGHT: SEEING THIS TECHNIQUE IN EFFECT
So let's look at this concept of visualisation in practice. Picture a Regionals level athlete, lining up for the final performance of the weekend. Trailing in 6th place by a few points, they need to win the event in order to qualify for the CrossFit Games, which has been the singular goal of the whole year.
The 1 minute countdown is announced over the tannoy speakers as it echoes through the arena.
The athlete looks ahead at the course in front of them and replays the exercises they are about to perform. 21-15-9 Thrusters, interspaced with 3-2-1 legless rope climbs. The whole event will be over in minutes, but it is going to hurt.
The Barbell rests quietly in front of the rack that looms over their head, supporting the rope that climbs up toward the bright lights of the arena ceiling. They trace in their mind the path that they will run between each piece of equipment, in order to make the transitions as smooth and effective as possible.
The 30 second countdown blurts mechanically into the hushed and tense atmosphere of the stadium.
Now the athlete's mind flashes back over the blood sweat and tears of every session, the chore of every dark early morning, every blistered hand, split shin and painful moment in the Box. The hundreds of hours chalked up in WODs, technique sessions, mobility work and active recovery are all condensed into this single moment.
10 seconds…
Again, the athlete watches themselves storming through the event and sprinting to the end of the arena floor in first place. Each movement is played over in their mind. They imagine themselves succeeding and reaching their goal.
3,2…
Blank mind. Ready to perform. Time to shine.
1.
Image Sources
under-armour-box-jump: Under Armour
under-armour-wall-ball-throw: Under Armour
Press Up: Under Armour
under-armour-core-work: Under Armour
Man with Kettlebells: Under Armour