Age Group Online Qualifier Event 4
3 rounds for time of:
9 bar muscle-ups
18 toes-to-bars
Time cap: 12 minutes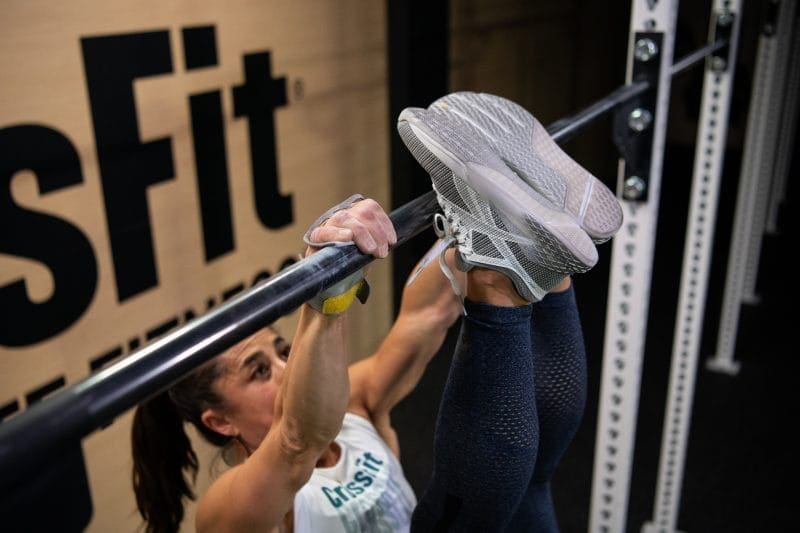 Source: Photo courtesy of CrossFit Inc.
Event variations
Ages 55+ Perform chest-to-bar pull-ups
Notes
This event begins with the athlete standing under the pull-up bar. After the call of "3, 2, 1 … go," the athlete may perform 3 rounds of 9 bar muscle-ups and 18 toes-to-bars.
The athlete's score will be the total time it takes to complete the entire event or the total number of repetitions completed before the 12-minute time cap. There is no tiebreak for this event.
Full movement standards here.