Invitations have been sent and now we know the full 2022 Dubai Fitness Championship roster. The organisation parted ways with CrossFit Inc. and the director of the tournament told BOXROX the reasoning behind it and that the prize purse won't be affected by it.
2022 Dubai Fitness Championship Roster
These are the athletes who will be competing at the 2022 Dubai Fitness Championship (DFC) this year.
A total of 20 men and 20 women will be competing on December 2-4, 2022. Last year, Laura Horvath and Roman Khrennikov won the tournament, but both are not returning this year.
Men
Fabian Beneito Selles – Spain
Giorgos Karavis – Greece
Lazar Dukic – Serbia
Alex Kotoulas – Greece
Jonne Koski – Finaland
Aniol Ekai – Spain
Vladimir Sechin – Russian Federation
Damian Martinez Satorres – Spain
Luka Dukic – Serbia
Samuel Cournoyer – Canada
Luka Vunjak – Serbia
Briant Guillaume – France
Javier Gonzalez – Spain
Victor Hoffer – France
Reggie Fasa – U.K.
Michal Wesolowski – Poland
Brent Fikowski – Canada
Simon Mantyla – Sweden
Khan Porter – Australia
Women
Claudia Gluck – France
Aoife Burke – Ireland
Jamie Simmonds – New Zealand
Oihana Moya Oliver – Spain
Seher Kaya – Norway
Matilde Oyen Garnes – Norway
Emily Rolfe – Canada
Manon Angonese – Belgium
Tayla Howe – U.K.
Aimee Cringle – U.K.
Freya Moosbrugger – Canada
Karin Frey – Slovakia
Andrea Solberg – Norway
Valentina Magalotti – Italy
Maria Langfors – Sweden
Ella Kanona Wunger – Sweden
Dana Paran – U.S.
Valentina Rangel – Colombia
Hanna Karlsson – Sweden
Lena Richter – Norway
Last year, for the first time, we saw athletes competing on a man-made snow hill. As of yet, we do not know what the workouts planned will be for this year's competition.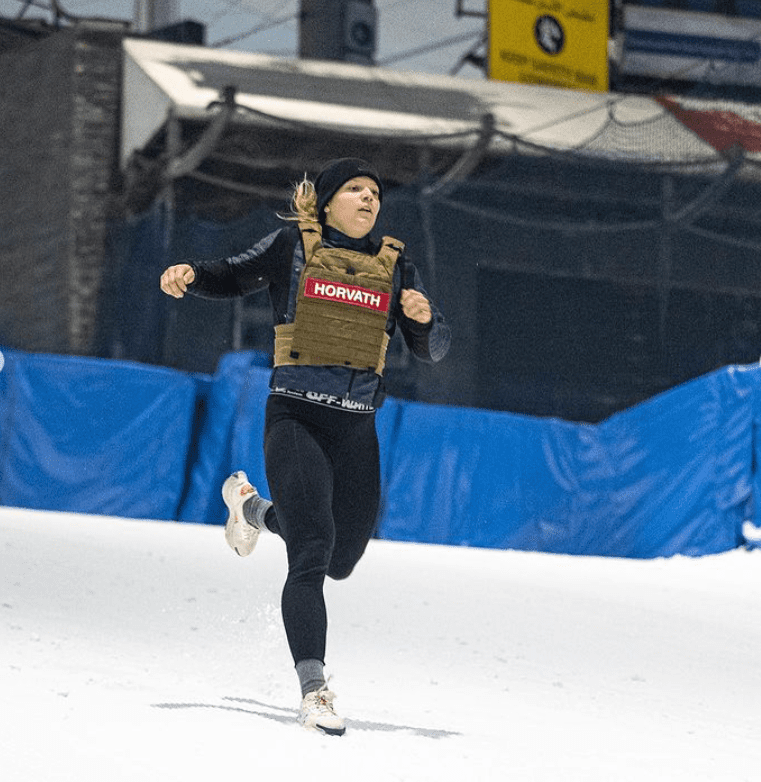 Dubai Fitness Championship Part Ways with CrossFit Inc.
Earlier this week, the organisation announced that it was changing its name from Dubai CrossFit Championship (DCC) to Dubai Fitness Championship (DFC).
Saud AlShamsi, director of the DFC, told BOXROX the decision was made because CrossFit and DFC's "visions do not match up."
The organisation was paying $75,000 a year for the licensing of the CrossFit brand in what AlShamsi called "not fair, paying more than anyone in the world," but he maintains that they still love the Sport and could plan a comeback "if we see that CrossFit matched our vision."
Although some speculated that the money DFC saves by not paying for the CrossFit Brand would be put into the prize purse to attract more athletes, AlShamsi denied that possibility.
"No, prizes will be the same," he told BOXROX. "DCC or DFC will always keep on happening and attracting the biggest names in the sport of CrossFit and fitness enthusiasts around the world."
Read More: How Much Each Athlete Won at the 2021 Dubai CrossFit Championship