The 2021 Dubai CrossFit Championship (DCC) was a one-of-a-kind event featuring innovations even before the competition had started.
The event has gained a name for itself in the last handful of years for featuring one of the largest prize purses within CrossFit competitions around the world. Its roster is also generally full of past CrossFit Games podium finishers and other top athletes.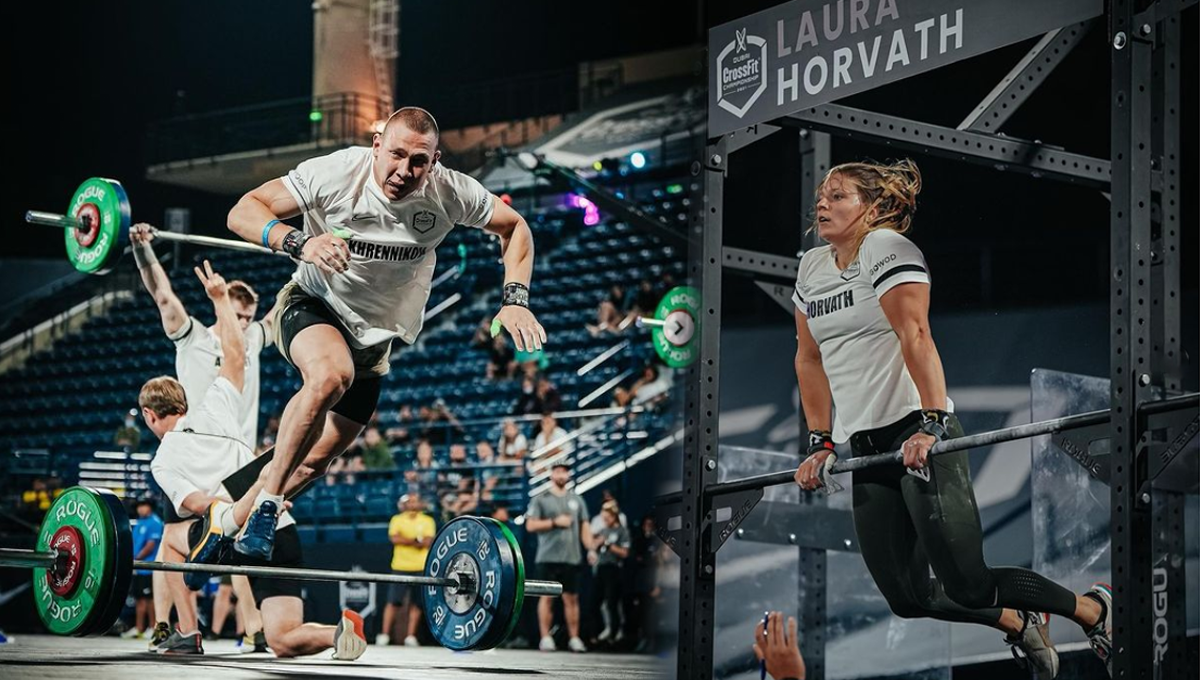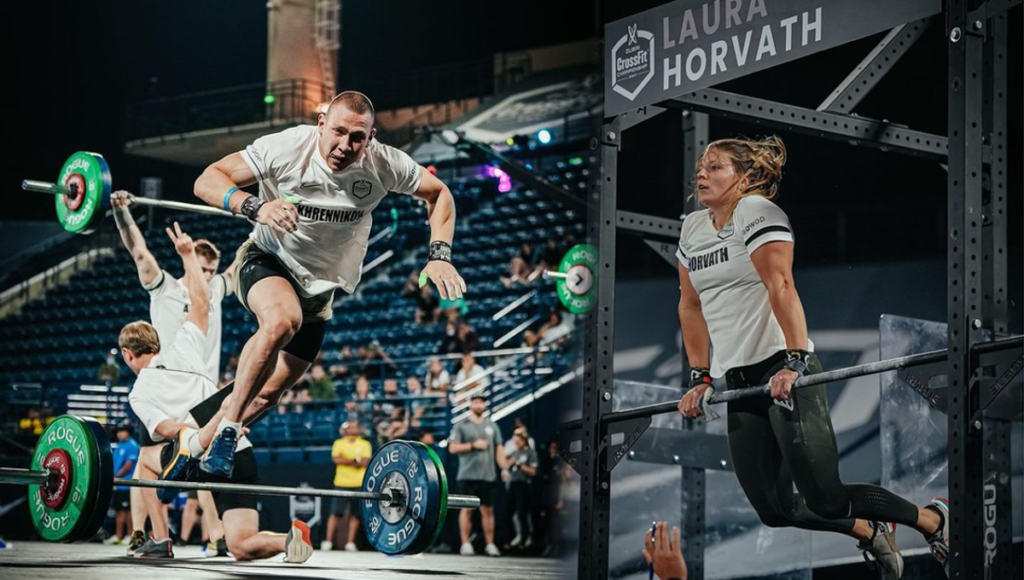 For its 2021 edition, the Dubai CrossFit Championship took a revolutionary approach to five of its areas, which we break down below.
Whether these innovations had a positive or negative effect on the event, its athletes, or the spectators, is a discussion for the future. For now, let's focus on the areas of innovation.
5 Ways the Dubai CrossFit Championship Is Innovating
1 – An invitation-only event
The 2021 Dubai CrossFit Championship was an invitation-only event, with just 20 athletes competing per division.
While other elite competitions do reserve spots in their event for chosen athletes, they also generally feature some sort of qualification process.
Invites to the DCC were sent completely at the discretion of the event's organisers.
They did include names such as Sara Sigmundsdottir and Willy Georges, both athletes side-lined from the 2021 season following injuries and, most notably, also invited Australian Ricky Garard, who has now served a four-year doping ban and is eligible to compete in CrossFit-licenced events again.
Whether this is the way forward for the sport remains to be seen. With only half a dozen competitions in CrossFit offering huge prize purses a closed event might not allow for unlikely stars to shine and pursue a career in CrossFit.
Conversely, forgoing a qualifier could increase the entertainment value by having fans watch handpicked athletes throw down.
2 – Minimum work requirement introduced
The DCC introduced a minimum work requirement for all events, namely, all athletes had to complete at least 50% of each workout, with failure of this requirement resulting in disqualification and forfeiting of all prize money.
While meeting this requirement wasn't an issue, the minimum work requirement did affect the tactics of at least one event: Lift-Off (the third workout of the competition). Athletes had two lifts to find the heaviest Clean & Jerk, which meant they needed to secure at least one successful lift if they wanted to continue competing.
Some impressive weights were lifted during the event, but athletes did have to be strategic when choosing their weights in order to stay in the competition.
3 – Athletes pick their poison
Event organisers at the DCC allowed athletes to choose two workouts: Athletes' Choice – Part A and Athletes' Choice – Part B.
American athlete Andrea Nisler and the United Arab Emirates' fittest man Mahmood Shalan were picked randomly from the pool of competitors to come up with two workouts for Event 6.
Both athletes turned to their fellow competitors before making a final decision.
There have been other instances where the programming wasn't 100% set in stone – the 2015 CrossFit Games allowed fans to vote for Double DT or Heavy DT on Twitter – but this was an incredibly interesting twist and produced some mind-blowing performances.
4 – Unfamiliar exercises
The DCC is known for introducing new or unusual movements to the workouts and exposing athletes to exercises they might not usually come across in training or competition.
Such exercises include A Jumps, Deck Squats, Flying Push-Ups and Devil Presses.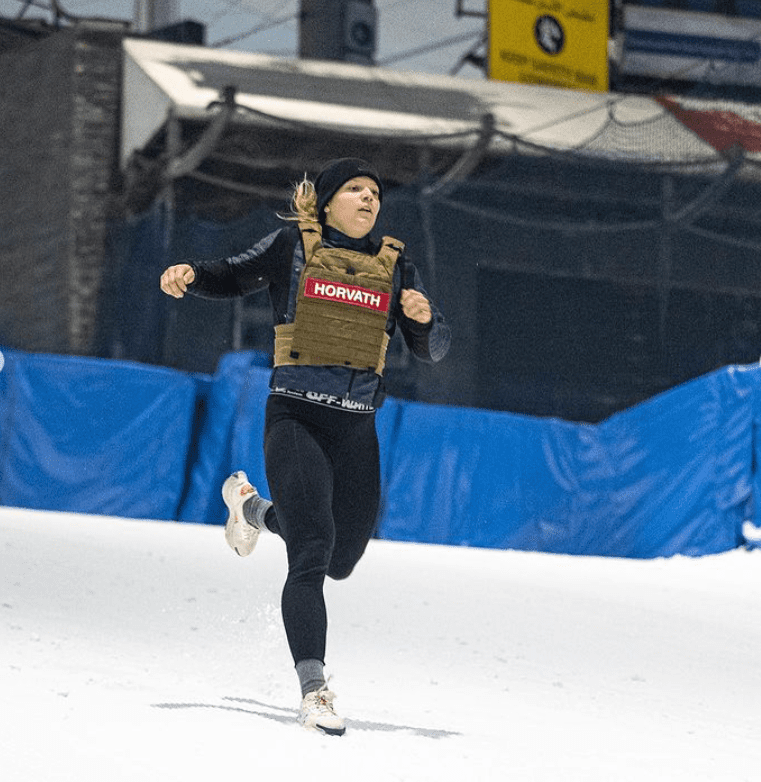 For 2021, competition organisers even took athletes to run up and down a ski slope.
5 – Elimination workout
While elimination-style workouts have featured in a handful of other events – most notably the Brazil CrossFit Championship and the Rogue Invitational not long ago – they are not the norm in elite competition.
In terms of a spectacle, they are arguably some of the most exciting to watch.
Dubai included theirs in the middle of the competition, which meant that it didn't matter if the athletes throwing down in the last round were on top or nearer the bottom of the leaderboard, as this was set to change with the remaining events.
Dubai CrossFit Championship
The 2021 Dubai CrossFit Championship took place Thursday, Dec. 16, through Saturday, Dec. 18, in Dubai, United Arab Emirates.
It is one of the most prestigious competitions in the CrossFit calendar, featuring a high calibre of athletes, impressive locations, and one of the biggest prize purses. The Dubai CrossFit Championship is also one of the only elite events which pays off every single athlete competing, regardless of placement on the leaderboard.
Catch up on all the action here or find out how much money each athlete won.