Alessandra Pichelli was born in Montreal and grew up in Canada and Japan. She started Crossfit in 2010 after finishing her career as a collegiate rower at Saint Mary's. Her rowing coach was the one that introduced her to Crossfit.

She made the CrossFit Games the first time with her Diablo CrossFit teammates in 2012 and finished 3rd. Afterwards, she has been competing as an individual and competed at the Games four times after winning the NorCal Regionals in 2013 and 2014. Her best finish was as a rookie in 2013 finishing 4th.
2013 NorCal Regionals 1st Place
2013 CrossFit Games 4th Place
2014 NorCal Regionals 1st Place
2014 CrossFit Games 23rd Place
2015 California Super Regionals 5th Place
2015 CrossFit Games 32nd Place
2016 California Super Regionals 3rd Place
Hey Alessandra Pichelli, how does growing up in two totally different cultures (Canada and Japan) influence your lifestyle and workout mentality?
I think the experience has definitely made me more open-minded. Living in different cultures makes you aware that there is more than just your way to do things. Instead of judging other people for their behavior, we need to try and find common ground and work together and not look for differences so much.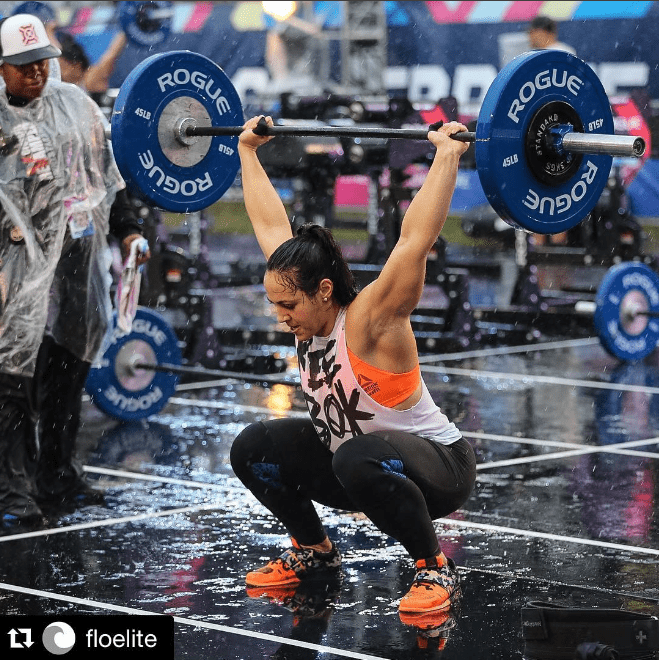 How does the experience of competing four times at the CF Games influence your daily workouts and programming?
The Regionals and Games always do a great job of revealing your weaknesses, so when the Games are over, I always have a long list of things I want to get better at. I sit down with my team and come up with a plan on how to attack those weaknesses.
I do believe that my experience is helping me as an athlete – I have a better understanding of my body, so I can decide when I can push really hard and when it makes sense to go a little easier or even take a rest day.
'I've gotten better at being patient and not freaking out when I don't PR on a lift or workout. Instead, I trust the process to make me a better athlete on game day.'
If you could pick one WOD for the Games that would suit you perfectly, what would it be?
Ideally, I would like to see actual rowing on water – not an erg. Quite unlikely though…
How does it differ to compete as an individual and as part of a team? Which do you prefer?
Having done both, they are quite different.
The biggest difference is probably that the volume for individuals is much higher. Another key difference is that the spotlight and pressure is on you as an individual, whereas teams have five other team members that are there to support them. Physically, the team events often require you to go hard and then rest for a while, which is different from individual competition in which pacing often is key.

I love the ultimate challenge of the individual competition, but I've been training alongside the Diablo CrossFit team all year. I couldn't have done it without them. If you have a cohesive team with the same goals, it can be a very rewarding experience! I think team is more fun because of the lower pressure and camaraderie. I can definitely see myself switching back to team again. It is great to see that the teams are getting more exposure since Khalipa and Froning have made the switch!
What does the Crossfit Community mean to you?
I love the Crossfit community. It is amazing to find like-minded people anywhere you travel and have an instant bond. On a more personal basis, a lot of my best friends are doing Crossfit and that's probably the main reason why I still enjoy going to the gym despite my countless training sessions.
'I can 100% say that I would not be as fit without the community aspect of Crossfit.'
The environment has allowed me to thrive as an athlete and a person and I am very thankful for all the opportunities.
Do you have any recommendations to avoid training injuries?
First of all, learn to differentiate between soreness and pain, so you can listen to your body.
Second, improve your movement patterns. The better you move, the less likely you are to get injured.
Aside from those basics, it depends on what you fit into your personal life (time-wise and financially). If possible, get sufficient sleep, stretch daily and get regular body-work.
How do you train for the unexpected in big occasions such as the CF Games?
There are certain skills that are an evolution of current movements that you definitely try to prepare for (for example Triple-Unders). For other movements that are truly surprising, all you can do is be as fit as possible and trust your athleticism.
As you are from Canada and live in California now, which weather do you prefer for a WOD? Does the heat (or cold) influence the WOD?
Very easy- I prefer the weather in California for living, but I'd much rather work out in the cold. I suffered heat strokes during Triple 3 in 2014 and during Murph in 2015, but I've been training outside more than ever this year and I will do all I can to avoid that from happening again.
Is there a strong community feeling between the Athletes at the CF Games even if you don't know each other? Or is the competition predominant?
There is a lot of respect for each other because we all know how hard you have to work to get to the Games. You will see athletes cheer competitors on after they finish or console them. I get along well with almost all the girls, but the environment has certainly gotten more competitive and serious as the sport has grown.
Where do you see yourself in this year's CF Games and do you expect any surprises?
I will focus on giving my best effort, but I believe that I can break back into the Top 10. I've trained hard all year long and I am excited to showcase that at the Games. I am definitely expecting surprises –they are a big part of what makes the Games so challenging and fascinating. Last year, we saw surprising athletes like Katrin Davidsdottir and Tia-Clair Toomey toping the leaderboard as well as new movements – like the peg boards and the prone paddle boards. As athletes, we just have to embrace those surprises as challenges. The spectators should enjoy them as they are the core of the CrossFit Games.