And while I was thinking back to the events of that day, I thought about the men and women that were patiently waiting in line to meet this wonder women. I recalled that these people were equal parts men and women. And these men weren't being dragged to meet Brooke by their girlfriends.
LEARNING FROM BROOKE ENCE
These guys were there on their own accord, waiting in earnest to meet one of the biggest names in Crossfit. Gender was not the issue. Athleticism and pure bad-assdom was. And when Brooke spoke, these guys listened, absorbing each nugget of wisdom she bestowed.
Now, one might attribute the line-up of guys waiting to meeting Brooke Ence to the fact that she's a gorgeous blonde bombshell with a physique carved by the late Michaelangelo. But striking looks aside, there also lies the fact that Brooke is a phenomenal athlete. And I do not use the term 'phenomenal' lightly.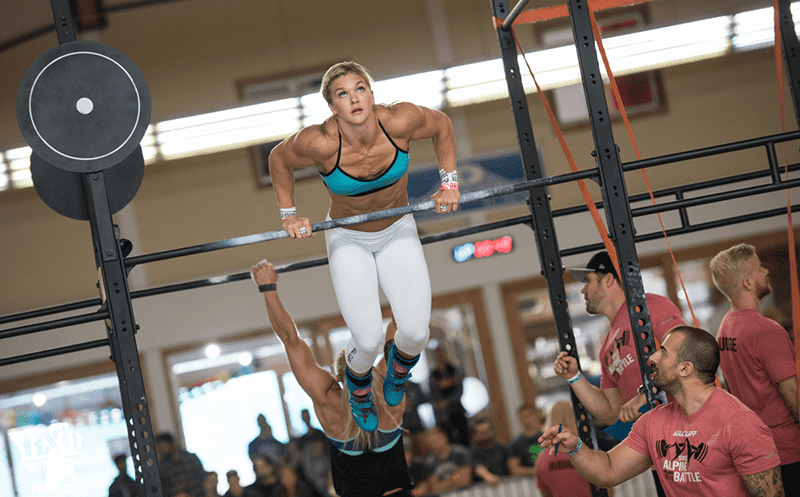 As one of the fittest women on earth, Brooke Ence has helped mould Crossfit into the sport that it has become.  She is outspoken and says what's on her mind, and she doesn't mind letting her emotions get the better of her either. It's pretty obvious from the get go that Brooke's personality is just as large as her muscles.
In a recent video released by CrossFit, we see Brooke share her experiences whilst traveling through Europe and filming for an upcoming film. And we see her burst out in tears more than once. Training as a Crossfit competitor, filming an upcoming blockbuster and meeting and greeting fans, away from her husband and loved ones for months on end and retreating to a hotel room every night wouldn't be an easy choice to make. Yes, she is a top Crossfit athlete, but she is also creating her own brand of self and not letting anyone get in the way.
INSPIRING WOMEN THAT TAKE NO PRISONERS
"It isn't even just about Crossfit, women such as Brooke aren't letting society hold them back."  
Each woman who shows up day in and day out, ready to give it their all. These are the women inspiring us to be powerful in whichever way we choose to be.
Whether it's in the gym or at the office or in our homes, women like Brooke take no prisoners. She works damn hard in creating her own brand of super women, one that knows her empowerment holds no bounds.
But sometimes we have to learn this the hard way. I grew up playing basketball, and while I admired women like Chamique Holdsclaw, it was the boys teams at school that mattered more. The girls Varsity teams were lucky if just as many fans stayed to cheer us on that did the boys. And the sad part? It seemed normal. We played out hearts out whether or not we filled the stands, but the respect that the boys received far outweighed the respect and admiration received by female teams.
The same goes for women's professional sports. How often do we head to the pub to watch the women's rugby or football? I'm not saying that you should by any means, but I believe Crossfit has forced us to pay equal respect to the women on the field.
HOW DOES CROSSFIT PROMOTE EQUALITY?
It's pretty simple really. Sometimes, men and women compete side-by-side, and the women are just as mesmerising to watch.
One obvious example is during the 2015 CrossFit Games, when Sam Briggs absolutely smashed Murph. While temperatures surpassed 100 °F, the athletes embarked on a workout which would carry them far past any normal person's physical or mental capacities. But that didn't stop Briggs from winning the event with more than a minute between her and second place Alethea Boon. What makes this story even better is that Briggs beat all the men competing except for one, that being Iceland's Björgvin Karl Guðmundsson.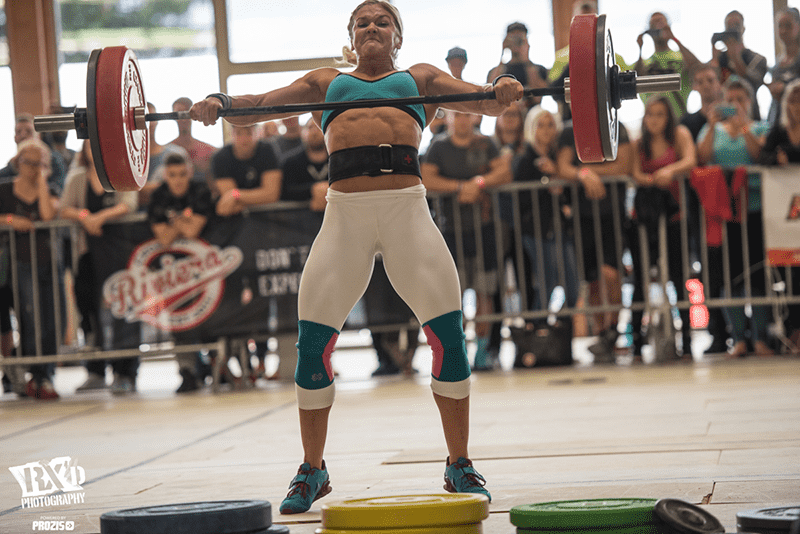 The amazing thing is that she managed to repeat an equally impressive feat during the first event of the 2016 CrossFit Games, the 7km trail run. Here all the athletes ran together, and she finished 3rd out of ALL the competitors. Only Josh Bridges and Mat Fraser managed to beat her.
And men of the Crossfit world pay no heed. They see the women lifting next to them during a WOD or racing past them in a sprint as their equals, and these guys deserve equal amounts of respect for doing so, especially in a society where men are expected to be the toughest and strongest. And I am lucky to have one of those men by my side. Sentiments aside, I love that my boyfriend regularly competes wearing a shirt that says "Dottir," and "my girlfriend is stronger than you."
As PS Cummings puts so aptly:
"Toughness knows not gender.

Grasping for the buoy of breath on the floor of my first CrossFit gym years later,

I lost no pride in conceding victory to any of the women who finished faster.

After all, I expected no less."