The CrossFit Games competition begins Aug. 1. The field of individuals begins with 148 men and 134 women. After the first event, the field cuts to 75 athletes and progressively narrows over the course of events to 50, 40, 30, 20, and then the final 10 athletes. Event winners will earn 100 points, but as the field narrows the point spread between placements will increase. Team scoring will follow a similar format. The number of scored events will not be announced prior to competition.
In the first event, the top 75 finishers will be awarded points and the remaining will be displayed on the final leaderboard in the order of their finish.
How to Watch The CrossFit Games Online in Your Time Zone
How to Watch the 2019 CrossFit Games
INDIVIDUALS SCORING TABLE
The table below gives clearer details about the scoring system. As the field of competitors narrows, the points difference between places will increase. You can see that by the end, there will be a 10 point difference between places on the leaderboard.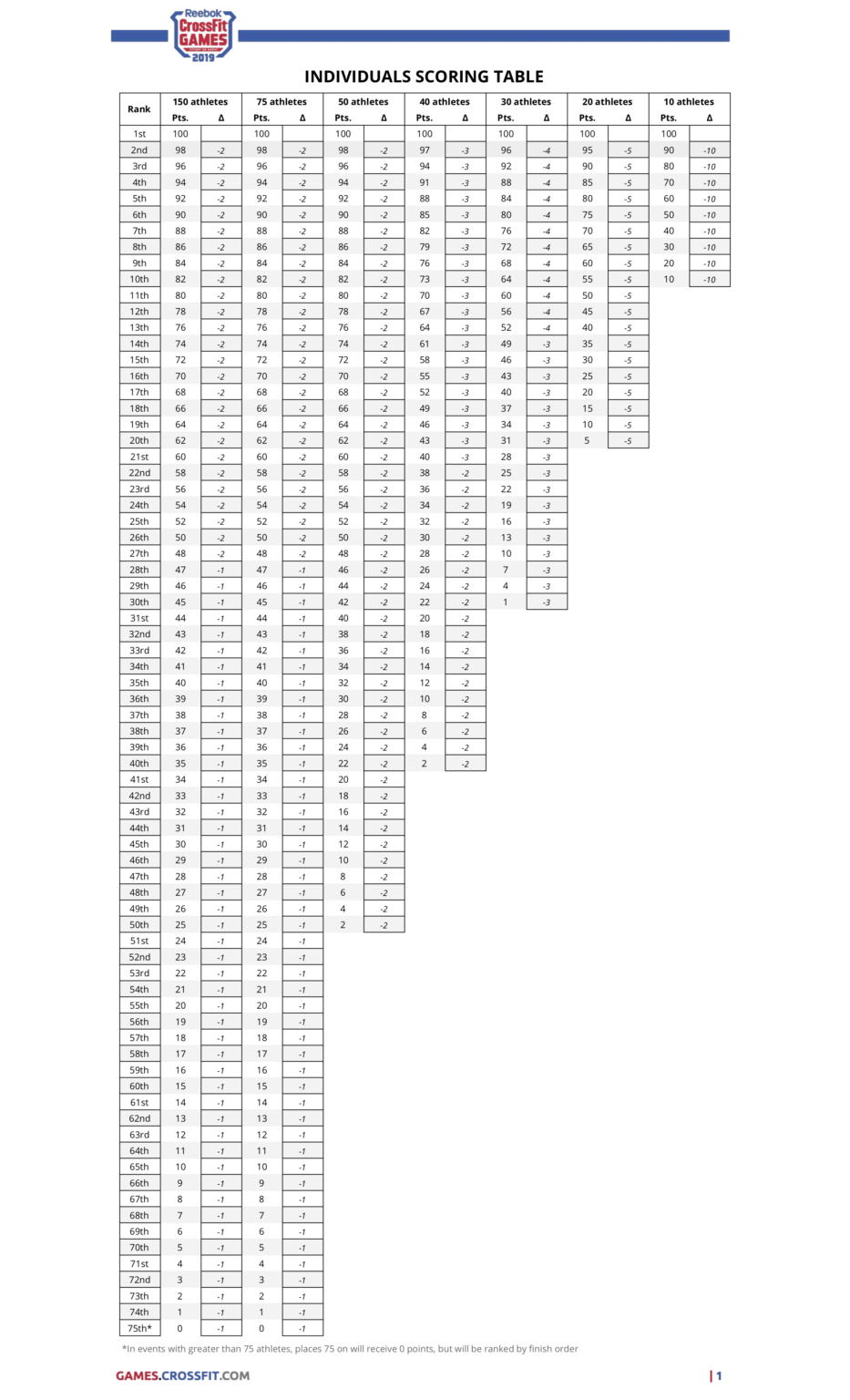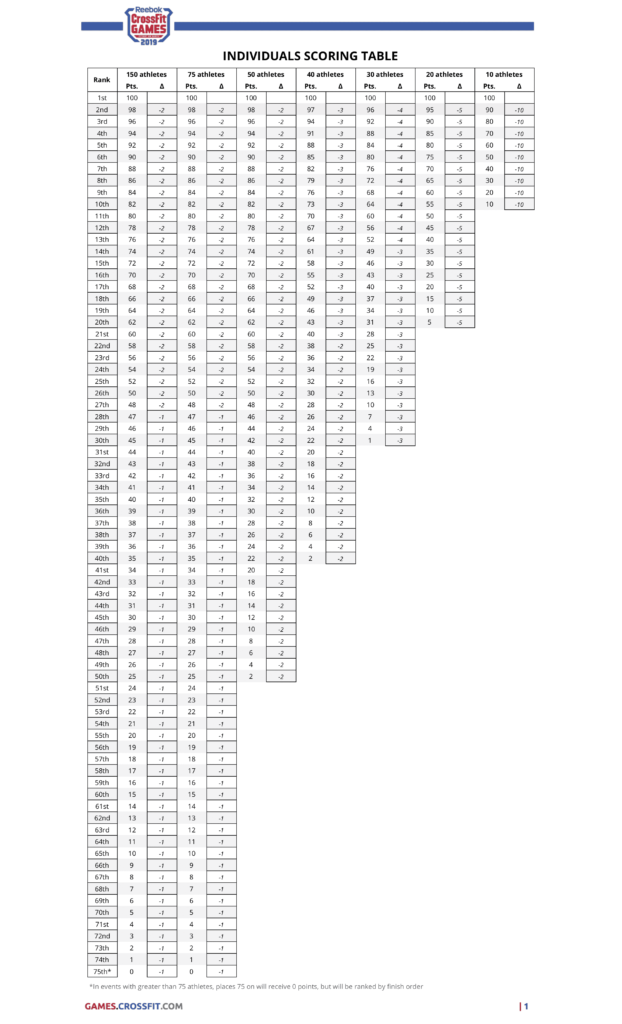 This will help to enhance the competitiveness of the CrossFit Games as it progresses towards the finale. As Mat Fraser has already secured his victory going into the last event two years
TEAMS SCORING TABLE
The team competition follows a similar pattern, with even larger points differences between places as the events progress.