20 days before the start of the 2021 CrossFit Games and Lake Monona, the place where athletes and teams will compete, is in less than ideal conditions. The lake infamously gave Josh Bridges diarrhea during 2017's CrossFit Games, and Rich Froning took a swim a day before 2019's Games and came out of it with rash and blisters.
Dave Castro announced earlier this week the first event of the CrossFit Games would start with athletes having to swim long distance and paddle even longer distances.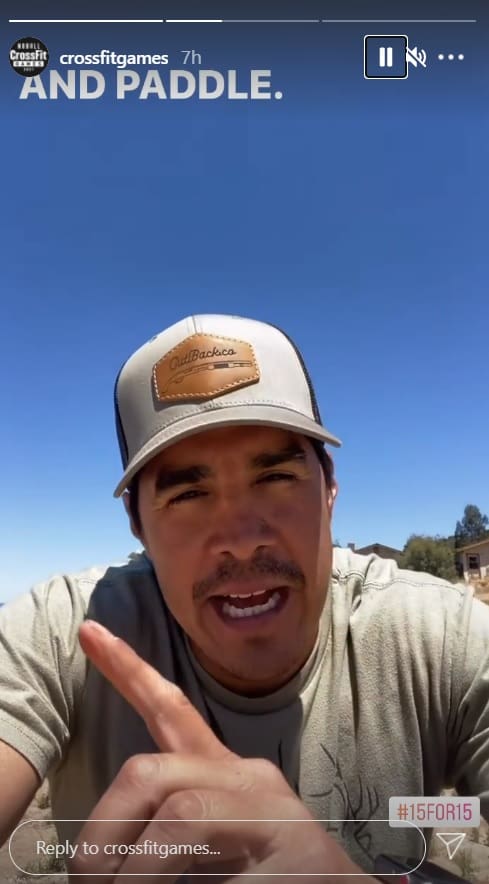 BOXROX reached out to the Public Health Madison & Dane County (Public Health MDC), a local health department that monitors, among other things, Lake Monona's situation. The exact place where CrossFit usually uses for their swimming events is currently closed due to the presence of blue-green algae, also known as cyanobacteria.
"The CrossFit Games typically start their swimming from the boat launch at Olin Park into Lake Monona," said microbiologist at the Public Health MDC, Jennifer Braun. "Olin Park Beach is currently closed for swimming due to the presence of blue-green algae also known as cyanobacteria."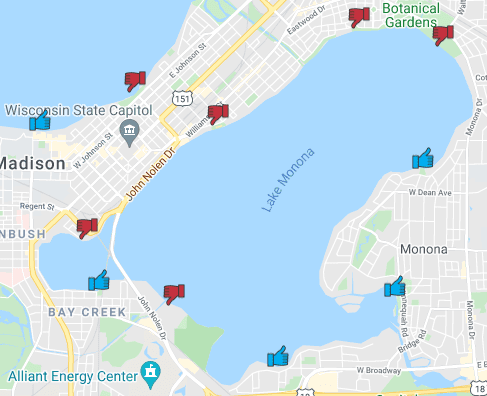 Braun also noted that conditions in the lake water change frequently and quickly. "We provide results to CrossFit staff along with any relevant information and recommendations about current conditions. If conditions at the beach were to be unacceptable at the time of the Games, our department would make recommendations for alternative locations."
BOXROX will update all information as the CrossFit Games approaches.
Cyanobacteria Health Problems
According to the EPA, the United States Environmental Protection Agency, the most frequent and serious health effects are caused by drinking water containing the toxins or by ingestion recreational water contact like swimming.
"Some studies have found a significant correlation between exposure to cyanotoxins and allergic reactions, especially in sensitized individuals," EPA states.
Lake Monona Gave Josh Bridges Diarrhea and Rich Froning Blisters
As soon as Dave Castro announced swimming and paddling in the first CrossFit Games events, some people started discussing the conditions of the lake and raised a few concerns.
"Let's hope the lake clears up a bit. Right now the water in Lake Monona is 80°F (27°C) and there's a ton of algae," wrote one person on Reddit. "Just what we don't need the first day is sick competitors," wrote another one.
Their fear has a foundation. In 2017, CrossFit announced the Games would take place in Madison after 10 years, and that year Josh Bridges got explosive diarrhea after the first swim event.
"I went into that water on Wednesday and did a little practice swim," Josh recalls. "I don't know if that's where I caught it or what." When asked if he had explosive diarrhea before that, he answered: "after, right immediately, on Thursday."
"Stomach cramping hard. From the end of the first workout to the beginning of the bike workout I went to the bathroom at least 7 times. Any time I took a sip of water, I was in the bathroom," Josh Bridges explained.
See his whole conversation with Sevan during CrossFit's Podcast from minute 18:38.
That year, Josh Bridges finished the CrossFit Games in 29th place.
A day before 2019's CrossFit Games, Rich Froning swam on Lake Monona and came out of it with rash and blisters. At the time, team CrossFit Mayhem called the water "duck poop." Rich Froning later said that Benadryl helped clear the rash.
In 2019, on the same lake, Rich Froning swam in what they called "duck poop" and got "infected with parasites and has a rash and blisters." That happened the day before the CrossFit Games started. Benadryl helped clear the rash.
Despite the rash, CrossFit Mayhem won 2019's Games.