Co-owner of the Box:
Dave Vonk
What makes you stand up each morning and want to run CrossFit Mobilis?
The people. They all know that you have to work hard to get results. They are willing to do just that.
The results. Nothing makes me happier then seeing people smile because they achieve their goals. That could be a member's first Double Under, or like yesterday, a first Bar Muscle Up for one of our athletes. That's freaking awesome!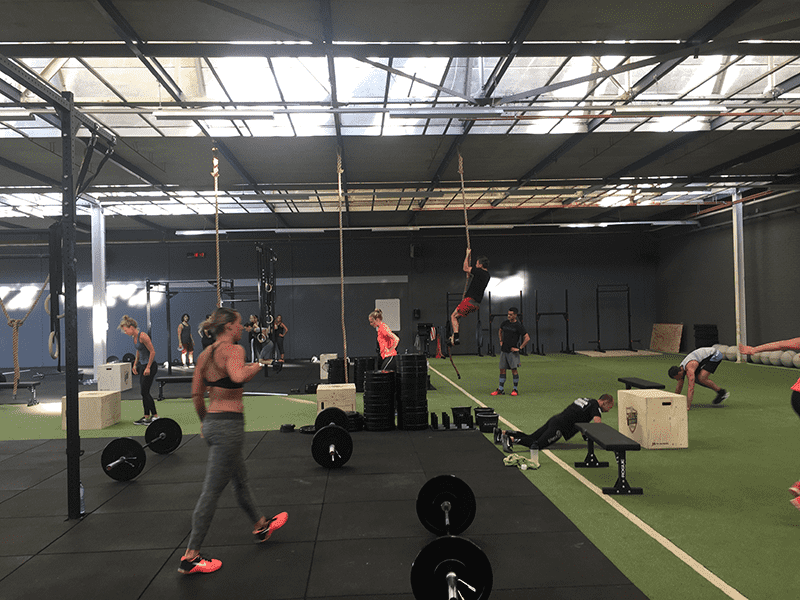 What's a typical day for you?
Wake up, have an oatmeal breakfast. Drive my scooter to Mobilis CrossFit Buitenveldert or Amstel. Teach a class, after that I teach 1 or 2 personal training sessions. Then I teach a WOD again. In the afternoon I'll train with one or two of the other coaches. Then it could be a wrap or I'll teach the evening WOD's as well.
What has been the hardest challenge to overcome whilst setting up and opening your Box?
To manage to keep the spirit in the box positive when I was not positive at all. After my motorbike accident the diagnosis was that there was a very very big chance I couldn't walk again with both legs. One leg was pretty much ruined. But my leg and I managed to overcome all this and the box has become more inspired then ever. Everybody can improve. Doesn't matter if you miss a leg or arm or whatever. Think positive #jijkandingen.
What piece of advice would you offer anyone else looking to open a Box of their own?
Start small. Improve your coaching skills. Try to be the best coach. And CARE about your clients. It's NOT about you. It's about them.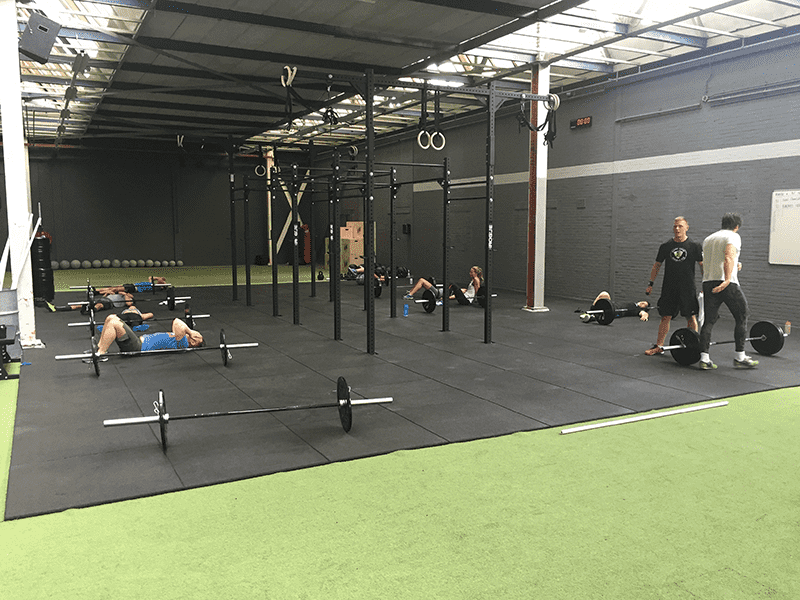 Do you hold competitions, how do you keep them unique and exciting?
We don't. We do promote people to join a few local events. We try to keep them unique by creating the best possible atmosphere. How? by organizing a bbq or buffet kind of thing afterwards. And we participate in these workouts as coaches. So everybody sees that also we "die" in these workouts.
How do you cater to the individual needs and goals of your members?
We offer different classes including an open gym. From that they can choose what they prefer.  Besides that we promote people to get in an all round fitter shape then they were. After all, that's what Crossfit is all about. Getting fitter then yesterday. Being healthier in daily life. To achieve that you also need to offer nutrition advice as well. We offer individual nutrition programs based on a member's requirements to loose body fat, gain muscle, or just become healthier in general.
What makes your BOX unique?
Our people. #everybodyknowsyourname is a hashtag that we really mean. We really do know all our members.
Why the people? Because they achieve results by giving it all. They make the box what it is now. A fun place where you would like to be all day without having the idea that you "must" train because the doctor tells you "you should". You are there because you want to train.
Describe your members in 3 words:
Unique
Social.
Teachable.
How did you get into Crossfit in the first place?
I saw a video about how the actors in the movie 300 trained. A guy that was being interviewed said something Crossfit. So I searched "what is Crossfit". Then I read the best article ever made about fitness. Sold.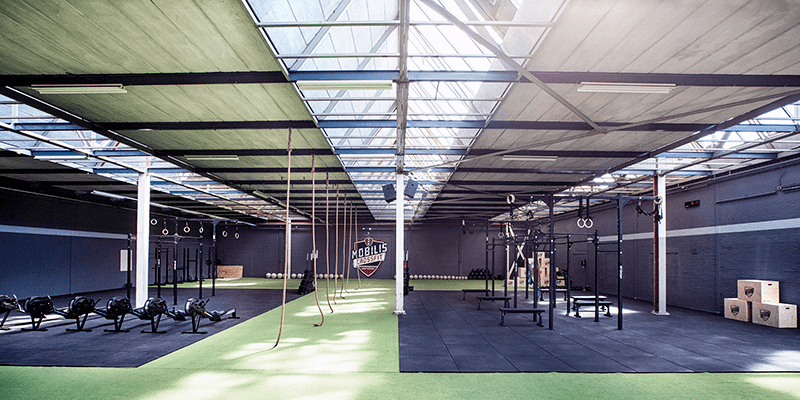 Favourite WOD?
A Cindy type of thing. But there are no favorites.
What are your plans for the next year and beyond?
Our goal is to run a solid second box. We want to expand our specialty WOD's and to organize more inhouse events including bbqs etc. so we get to know our fellow CrossFit athletes.
TRAINING TIPS
Can you give us 3 tips on how to avoid injuries in Crossfit?
Mechanics come first.
Then make sure you are consistent with these correct mechanics before increasing your intensity.
Master the broomstick first and start with the basics. You don't need to back squat 120kg if your air squat still sucks.
What piece of advice would you offer to Crossfit beginners?
Scale (but that's up to the coach), have fun, stick to it. Give it a try for at least 6 months. And track your results.