When it comes to getting strong, people do a lot of fancy things, but there are already proven ways to get strong and dead stop exercises are one such tried and tested method.
You may have noticed that the first rep of a Deadlift or Bench Press is always the hardest, and a hand release Push Up is way harder than a normal one. This is not because of exhaustion, but because you have no momentum or power from the eccentric movement phase.
In other words you are generating all your force from a zero point. Movements that operate from this position are called "Dead Stop" exercises.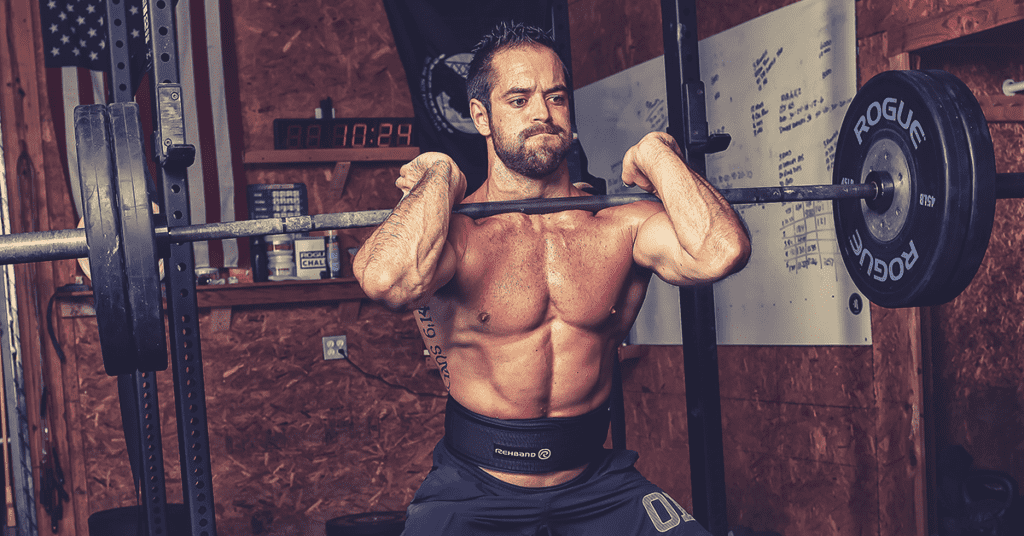 Focusing on this point can help you blast through even the most frustrating strength plateaus and get you on track to building muscle and getting stronger again.
Pausing at the bottom makes the exercise significantly harder, which means you simply won't be able to lift as much weight.
That may sound like a bad thing, but it's actually a positive. The lightened load means you'll be able to support the weight more effectively and get used to being in that position during a lift.
WHY SHOULD YOU USE DEAD STOP EXERCISES IN YOUR TRAINING?
One benefit of Dead Stop exercises is that they shut off the stretch reflex so that it doesn't offer any assistance during the hardest phases of a lift or movement, this means that they provide a different and effective stimulus for your muscles.
It's just muscle against load – no assistance from the interference stretch reflex or any other efficiency hack. It provides you with an uncompromising assessment of muscular strength for that particular exercise.
Dead Stop exercises help keep you honest, and clean up form without the need for a ton of extra cuing. They can help ease joint stress and pain, and allow you to perform certain exercises you might otherwise have to avoid.
For stronger lifters, it's a way to achieve great effects with lighter loads, meaning you can burden the muscles with less stress on the joints.
ADDING DEAD STOP EXERCISES INTO YOUR TRAINING
7. DEADLIFT
Dead Stop and Deadlift… they must have something in common right? And indeed, Deadlifts are the most common exercise to perform with a dead stop.
Dead-stop Deadlifts allow your back to reset between reps. As mentioned above, lifts get substantially more difficult with the dead stop. Take a second to ensure that your spine is straight, your ribcage/chest is raised and the bar positioned over your shoe laces.
6. BENCH PRESS
Lower the bar under control. Then let the weight settle on your torso for a full second before pushing for the concentric portion of the rep. Ask a training partner to spot, as the movement may be much harder than you think.
If there is no-one, use a squat rack to help.
5. SQUAT
The Box Squat is the easiest way to use the dead-stop method with this movement. Use a wider than normal stance, open your knees and squat down until your butt grazes the top of the box. Hold there for a one-count, making sure to stay engaged; then drive up off the box.
Use a knee-high box so that your pelvis is tilted forward and your back is arched. A box that's too low will put your body in an undesirable bottom position, which could lead to injury.
You can also place boxes on the side (see the video below) and squat down to the resting position before driving back upwards again.
4. "BOTTOMS UP" FRONT SQUATS (ANDERSON FRONT SQUATS)
The bottoms-up Squat—also known as an Anderson squat—starts from a dead stop position at the bottom, usually with the bar on pins. This simple tweak makes every additional pound you add feel way heavier than the scale says.
3. PULL UPS
Dead stop Pull-Ups require you to stop for two seconds and dead hang at the bottom of each rep, which eliminates the stretch reflex and keeps you from rebounding into the next rep. Ultimately it makes the set much, much harder.
2. RING DIPS
Problems with your dip or the pushing movement phase of your Muscle Up? A dead stop ring dip will help you build enormous power.
1. THE DEAD STOP RESET PUSH UP
As a highly frequented exercise of CrossFit WODs, the Push Up can mean some serious trouble. Work on it with dead stops to improve Barbara, Chelsea, Cindy, Angie….
So if you are looking to break through strength plateaus, try old exercises in new ways and test your body, then dead stop exercises are a great way to progress and improve.