A ladder marks the end of this year's Open and, to ensure you get your best score, we've rounded up the best CrossFit Open workout 22.3 strategy and tips from top coaches in the scene.
No matter your fitness level or what version of the Open you're doing, it's important to go in with a smart strategy.
As Fittest Man on Earth Justin Medeiros explains, when you do a CrossFit Open workout for the second time you generally improve your score; that's not because you got fitter between workouts, but because you improved your strategy.
"If you can have a good plan going into a workout, you're really going to be able to optimize the fitness you have," he said. "You don't want to go out there and perform lower level that your fitness is," he said. That's why everyone should focus on executing great plans.
So, with that in mind, delve into these great CrossFit Open workout 22.3 strategy and tips.
What is CrossFit Open workout 22.3?
For time:
21 pull-ups
42 double-unders
21 thrusters (weight 1)
18 chest-to-bar pull-ups
36 double-unders
18 thrusters (weight 2)
15 bar muscle-ups
30 double-unders
15 thrusters (weight 3)
♀ 65 lb, then 75 lb, then 85 lb / ♂ 95 lb, then 115 lb, then 135 lb
Time cap: 12 minutes
Find out how to scale the workout and what the movement standards are.
The full workout description and scorecard can be found here.
CrossFit Open workout 22.3 strategy and tips
Big picture tips
The time cap is relatively aggressive, so for many people the workout will be about trying to get as many reps in as possible before the time runs out.
Try not to get overexcited at the start, even if the movements and weights are easier, you need to have enough energy to tackle the later portion of the workout.
It might be a good idea to take breaks a little bit earlier than you might need to so, as the workout progresses, you've got enough energy to successfully finish the last few reps.
You'll need pull-up, double under, heavy thruster skills… all these movements will tax you in a different way.
Break up sooner than you think … the forearm pump is real
If you have efficient gymnastics then you should be able to do 2 quick sets on the pull-ups and C2B saving your grip for the bar MUs
If your bar MUs aren't very efficient yet then 7/7/7 & 6/6/6 on the pull-ups & C2B will ensure your grip isn't fried to give you a better chance of getting through some bar MUs
DUs I would say nice and smooth don't try and rush these too much and jack your heart rate up before the thrusters you want to be able to walk up and pick the bar straight up
Thrusters – play to your strength. If you're better with the barbell you can make up some time here but if the gymnastics is your thing then breaking the thrusters can keep your heart rate down allowing you to push more on the pull-ups etc
When you're on the 15's it's going to start hurting but remember it's almost over just one big last push so go get it 👊🏻
Have fun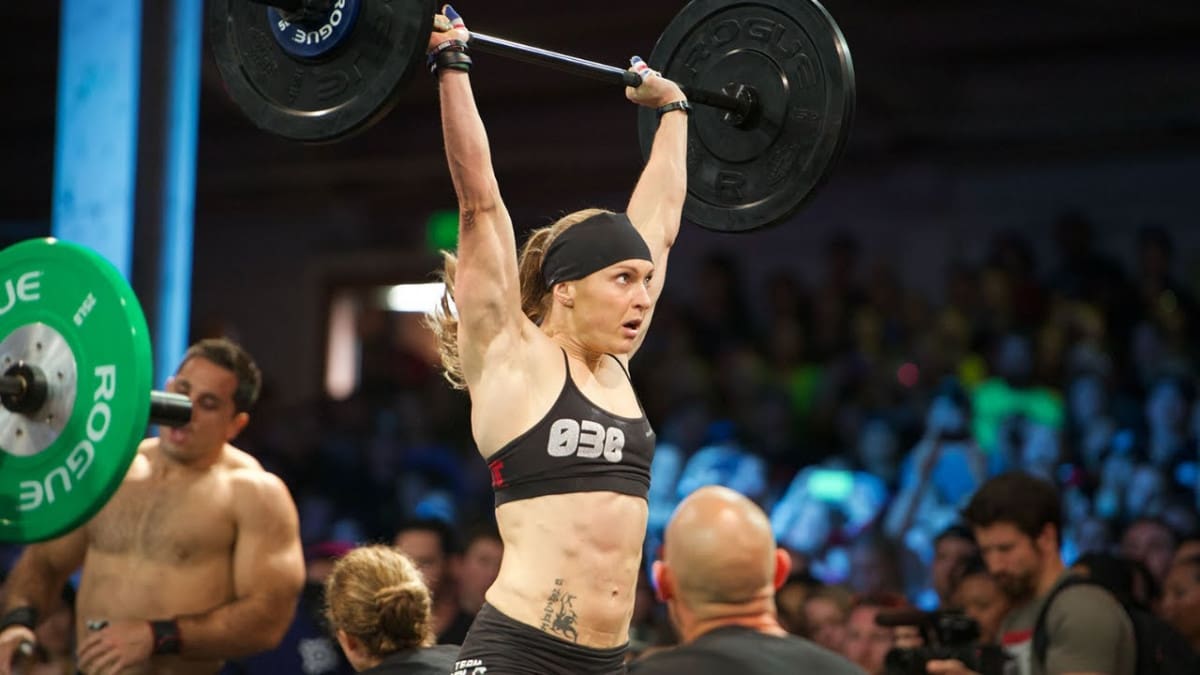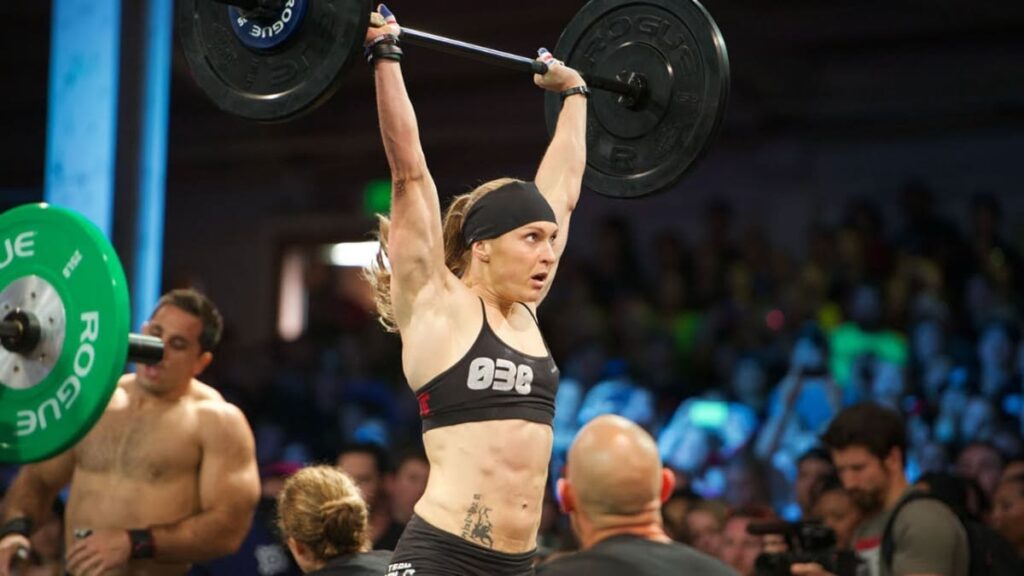 Thruster tips
Ben Dziwulski, Head Coach and founder at WODPrep, recommends "hitting descending rep sets; 8-7-6 for the round of 21, 7-6-5 for the round of 18, and 6-5-4 for the round of 15."
Pull-ups tips
Read more: How to Get a Pull-Up: Form, Progressions, Training Tips and More or check out Ben's extensive Kipping Pull-Ups Playlist.
Double under tips
Read more: Who Here Cannot Do Double Unders? (And How to Fix That) or check out Ben's Double Under Playlist.
Bar muscle-ups tips
Read more: The Easiest Progression to Bar Muscle Ups or check out Ben's extensive Bar Muscle Up Playlist.
Suggested warmup for CrossFit Open workout 22.3
Try this warmup by The Training Plan.
3 Rounds @ build up pace up to your threshold by the end
2-minute Assault bike
1-minute Row
* At the start of each minute, take 3 big, expansive breaths (while still moving) to warm-up the respiratory muscles
+
22.3 Warm-up flow (VIDEO)
– Move through for 2 to 4 rounds
+
2 Rounds
5 Kang squats (VIDEO)
7 Scapular rolls (VIDEO)
+
Movement specific breathing drills (optional) (VIDEO)
+
2 – 3 Sets @ empty / light barbell
3 Front squat drives (VIDEO)
5 Thrusters
7 Tension bar swings (VIDEO)
* Front squat drives help you focus on correct timing (hips THEN arms)
** Find the thruster setup (stance, grip) that allows you to cycle the bar fast while moving well (stay balanced and upright)
*** Break the movement down to 1) bar approach, 2) grip 3) stance, 4) standards (squat depth + lockout)
+
Build up to heaviest thruster weight you plan to hit
* Keep the overall reps low and focus on hitting the standards each time
** Between sets, practice pull ups, chest to bar and muscle ups
+
1 Round
5 Pull ups
20 Double unders
5 Thrusters @ 95/65#
Rest 30 to 60-seconds
4 Chest to bar pull ups
16 Double unders
4 Thrusters @ 115/75#
Rest 30 to 60-seconds
1-3 Bar muscle up
12 Double unders
2-3 Thruster @ 135/95#
Focus on smooth, focused transitions and excellent repetitions all the way through.
Rest no longer than 3 to 5-minutes before you start the workout. If you have more time to wait, space the final part with some easy assault bike between the rounds.
Or if you're short on time you could try this shorter warmup by PRVN Fitness.
3 rounds:
1:00 Machine of Choice
30/30 Second Banded Front Rack Stretch
30 Double Unders
10 Worlds Greatest Stretch (5 e/side)
10 Barbell Thrusters @20/15kg
10 Kip Swings
Once you have completed the general warmup, use the next few minutes gathering all the plates you needed the for thrusters.
Then begin the workout primer.
Workout primer:
8 Pull-Ups
20 Double Unders
8 Thrusters @ First Weight
Rest: :20 – :30 seconds
6 Chest-To-Bar Pull-Ups
20 Double Unders
6 Thrusters @ Second Weight
Rest: :20 – :30 seconds
4 Bar Muscle-Ups
20 Double Unders
4 Thrusters @ Third Weight
CrossFit Open workout 22.3 strategy and tips from an Affiliate
If you're completing CrossFit Open workout 22.3 from an affiliate, here are useful tips from the CrossFit Affiliate Program.