If you're looking for a quick, fast, and effective way to train your core try this routine by Kristi Eramo O'Connell and get abs like a CrossFit Games athlete.
You'll obviously need to work on your diet before you can get abs like a CrossFit Games athlete. Only after reducing your body fat will your abs show and, once you've achieved that, you can train them with this excellent routine to highlight and strengthen them.
Read more: How to Build a Six-Pack
How to Get Abs Like a CrossFit Games Athlete
Follow along Kristi Eramo O'Connell's go-to ab workout and learn how to do every exercise properly:
Perform 3 rounds of the following exercises, 20 seconds on and 10 seconds off (no additional reast between rounds or exercises):
| | |
| --- | --- |
| Hollow Rocks | 20 seconds |
| Weighted Ceiling Reach with Weight | 20 seconds |
| Alternating Knee to Elbow | 20 seconds |
| Dumbbell Pull Through | 20 seconds |
Repeat 3 times.
The video with the abs routine includes alternative options for beginner athletes or anyone who struggles with the specific exercise.
Read more: Can You Build Muscle Doing CrossFit?
Who is Kristi Eramo O'Connell
Kristi Eramo O'Connell is a six-time CrossFit Games athlete taking top 10 finishes every year with the exception of 2017, where she finished 13th.
With a collegiate swimming background, Kristi also has experience competing in both triathlons and marathons. In 2011 she came seventh in her age division in the USA Age Group National Championship Olympic Distance triathlon.
She is known for her love of burpees and all cardio-based events, but her strength is no joke either.
The 32-year-old qualified for Regionals in her first year of the Open in 2014, placing 16th at the event. In 2016 she earned eighth place in her debut Games appearance; the best result of any female rookie that year.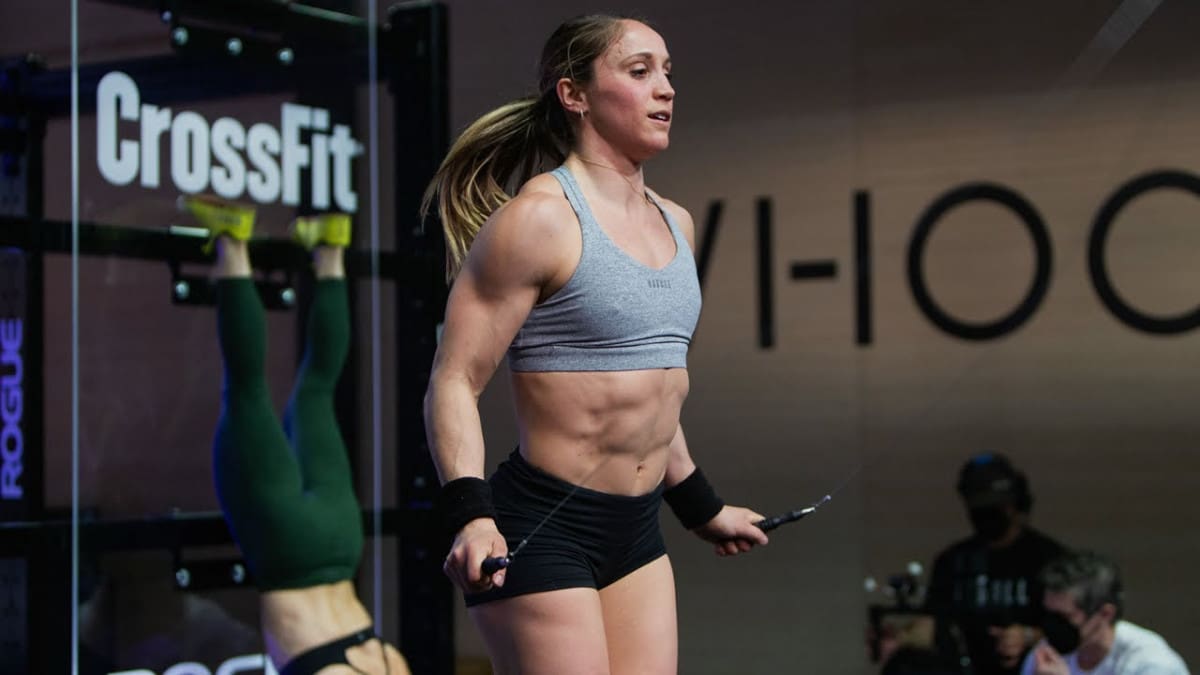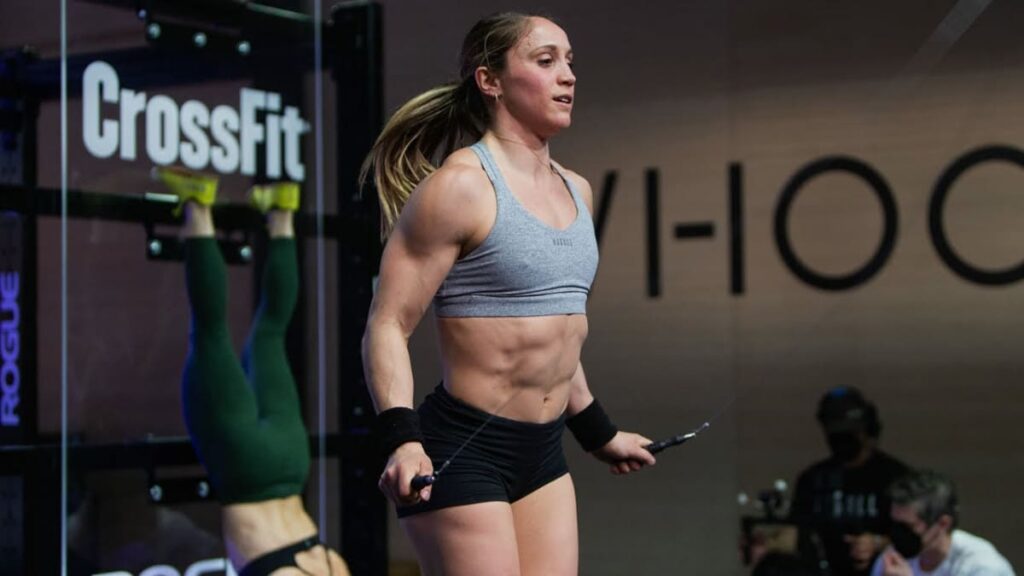 From there Eramo O'Connell has grown into a fearsome CrossFit competitor. While she considered retiring from competition in 2019, she was contacted by Games athlete Sam Dancer, who asked if she wanted to join Team Invictus X. She agreed, joining Dancer, Margaux Alvarez and Holden Rethwill in the Team Division of the 2019 CrossFit Games, finishing 7th overall.
Following her stint in the Team Division, Kristi decided to return to the Individual competition, but this time with a brand new mindset.
Kristi currently works as an accountant while coaching and training at the same time, as well as hosting her popular YouTube channel, which is followed by over 80K subscribers.