SCALED FRAN
Fran is an iconoclastic CrossFit workout, however scaling must be done carefully in order to maximise the intended stimulus of the WOD.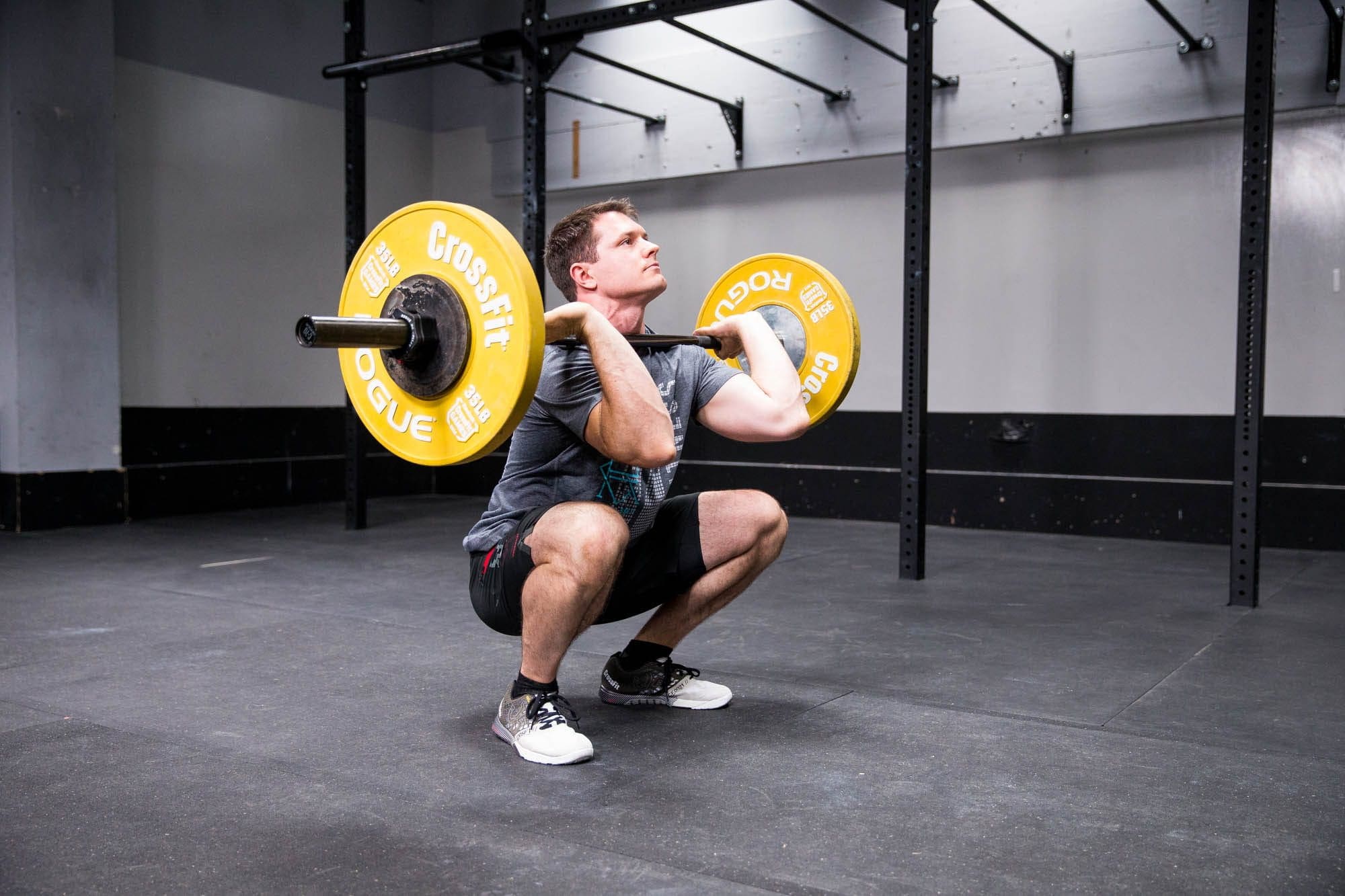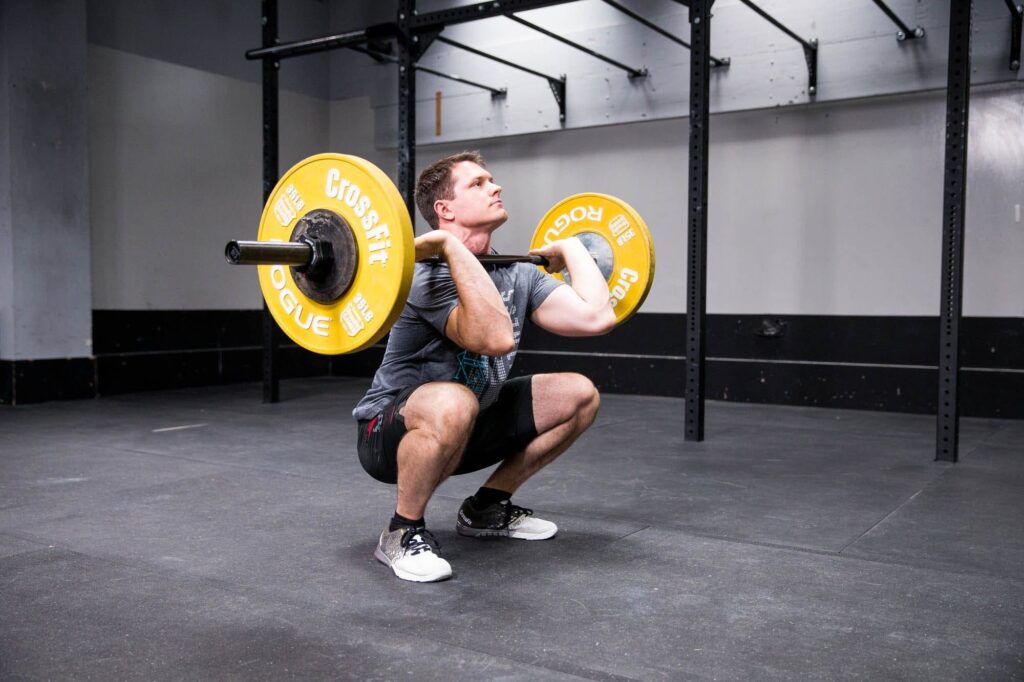 Source: Photo courtesy of CrossFit Inc.
The RX version is as follows:
21-15-9 Reps For Time
Thrusters (95/65 lb)
Pull-Ups
Scaling Fran
Greg Glassman always stated that Fran is not meant to be a 10 minute workout. If you are going over this time then drop the weights and scale until you're hitting it hard in a short time, then start scaling up the weights.
The most simplistic scaled version involves thrusters with an empty bar and ring rows in the same 21-15-9 structure, however you must choose the version that is right for your ability level.
This WOD is meant to feel light, fast, and evoke pain—the good kind of pain. Both the thrusters and pull-ups should be done in large or unbroken sets. Scale the movements so you can go FAST—sets of two and three repetitions won't get your lungs/legs/arms burning in the way they were intended to burn for this WOD.
Intermediate
21-15-9
Thrusters (75/55 lb)
Pull-Ups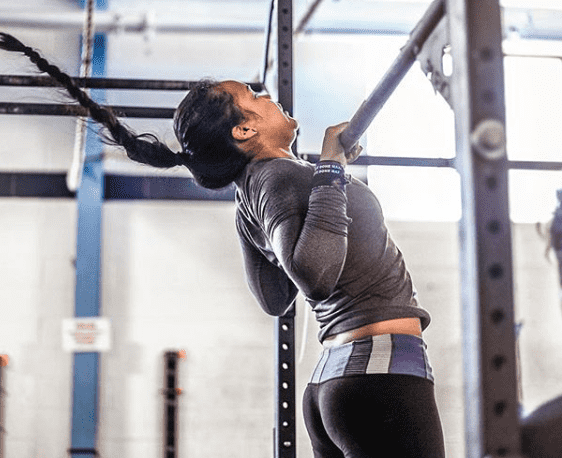 Source: Squats & Pixels
Beginner
21-15-9
Dumbbell Thrusters (2×15/10 lb)
Ring Rows
Tips for Fran
Figure out the rhythm for your unbroken thrusters is vital.
Squats should be slightly slower than your fastest front squat. The top portion of the movement should be quicker than a heavy push press, then the transition from "touch and go" at the top back to front rack and down should be quick as well
Do not rest with the bar overhead in the thruster. Taxing your shoulders (especially in Fran) is no good. If you have to rest, pause in the front rack position. Never set that bar down. Pull ups are pull ups, a skill you have to work on to string together however you can.
Moving through the thrusters at a manageable pace is the real key to success in this workout.