The Nike Metcon Showdown took place whilst the Meridian Regionals were happening in Madrid. They combined secret training events, bus rides around the city, Athlete photo shoots and a sneak peek at the latest Nike Metcon design! BOXROX came along for the ride, and it was a ride well worth taking.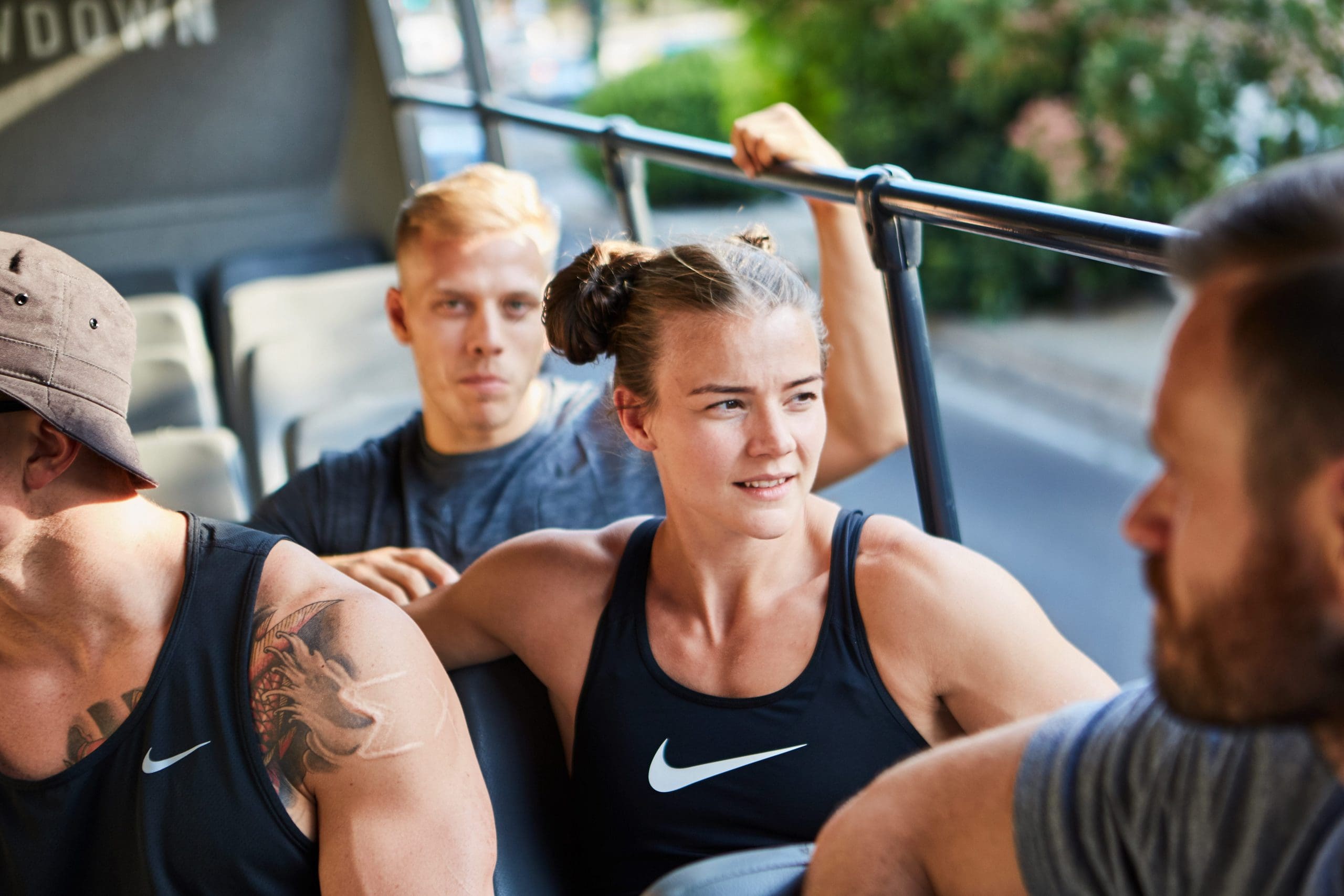 The Nike athletes competing during the weekend were Bjork Odinsdottir, Jonne Koski, Lukas Hogberg and Rasmus Andersen. Icelandic Bjork looked strong, efficient and consistent throughout the entire weekend. She won a heat victory and finished in 9th place overall.
"Goodbye Madrid???? I'm leaving with so many great memories and lots of motivation to push real hard for this upcoming off season." Bjork Odinsdottir.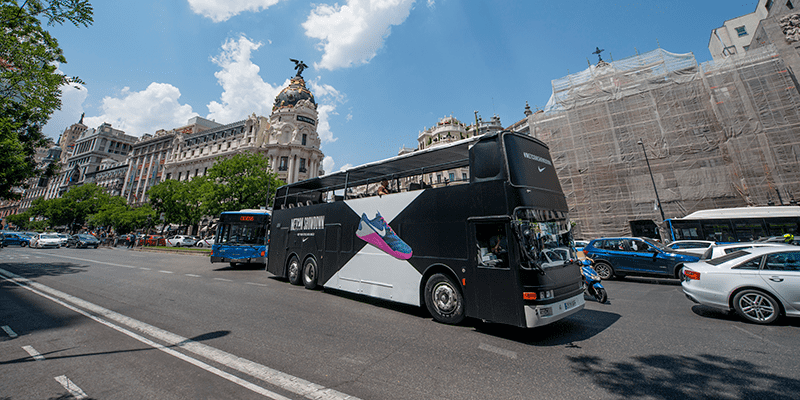 Lukas Hogberg took first place in Event 2 but narrowly missed out on qualifying by only 2 points! His technique and skill was evident, adapting quickly to the varied exercises that made up each Event. Rasmus Andersen finished in ninth place and his effort in the final event was nothing short of Herculean! He displayed strength, speed and pure willpower on the air bike, box jump overs and sandbag cleans. As he staggered over the finish line it was clear that there was nothing left in the tank.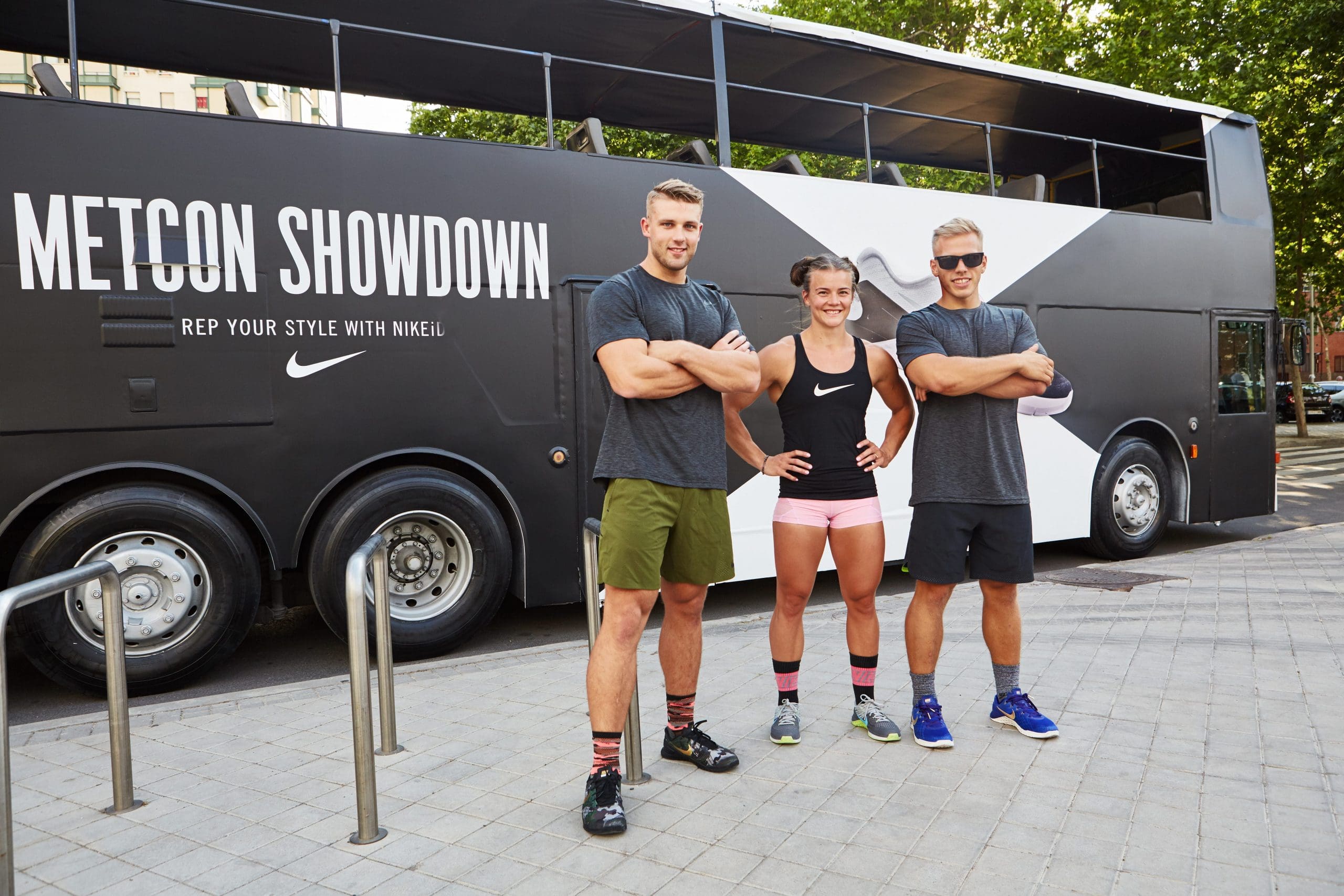 Source: Nike
The talented Finn Jonne Koski finished the weekend in second place, chalking up wins in Events 4 and 5. After slipping down the leaderboard during the earlier events, Jonne put everything on the line and showed just how good he really is.
"Didn't have the best start at Caja Mágica last weekend but I'm super happy with how I was able to get myself back together and finish in 2nd place overall.
There's still a lot work to be done before Madison and I couldn't be more excited for the next 7 weeks of training!" Jonne Koski.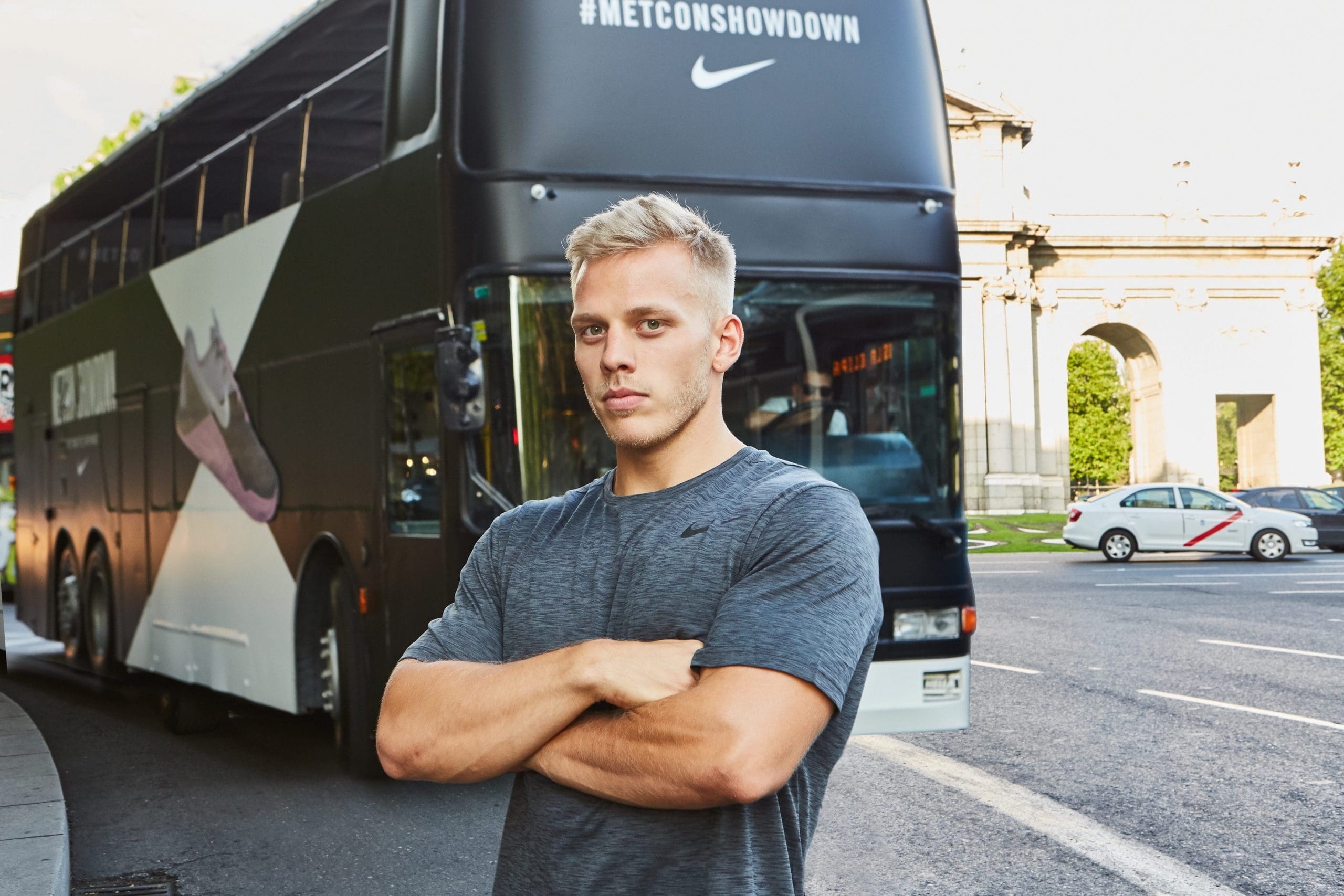 Source: Nike
NIKE METCON SHOWDOWN SECRET TRAINING EVENT AT WE ARE MONKEYS CROSSFIT
Nike organised a secret training event at We are Monkeys Crossfit. This atmospheric Spanish Box is kitted out in style, with a dark underground passage leading to the main room. The facilities are excellent, with compartmentalised sections for weightlifting, gymnastics and everything else you could need. Upon walking into the changing rooms, every participant was kitted out with a brand new pair of Nike Metcon 3 and full Pro Gear.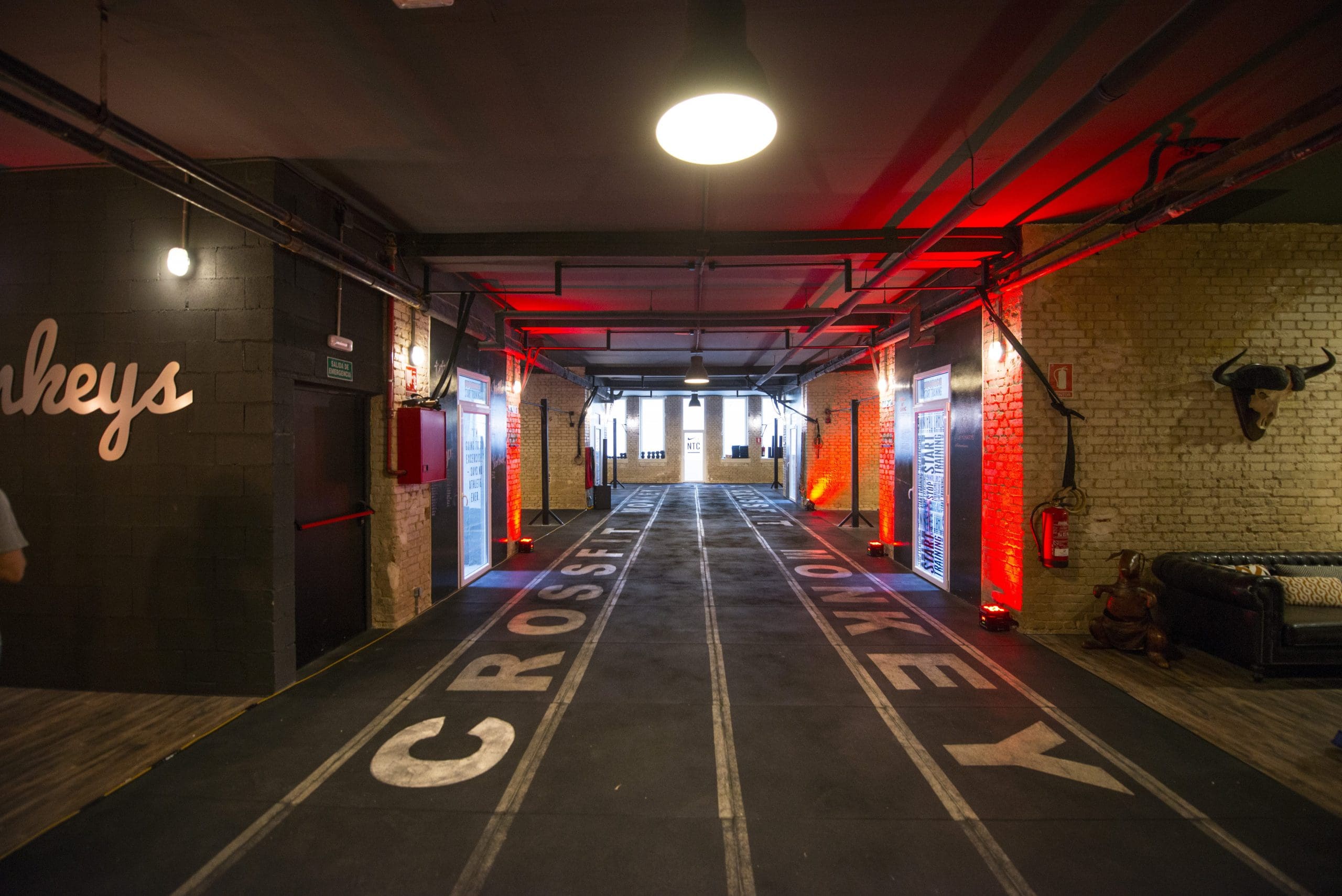 Source: Nike
Leading the session were The Unit ACF, the first Spanish team to ever qualify for Regionals. Their team is made up of:
Lilly Bertz
Samuel Gallego
Rita Garcia
Javier Gonzalez Fernandez
Jose Luis Insua
Susana Lopez
Marc Ordeig
Friendly, dedicated to fitness and up for a laugh, these athletes programmed a three part WOD for everyone. They cheered, coached and shouted everyone through to the end. Give it a go yourself, all the details are below.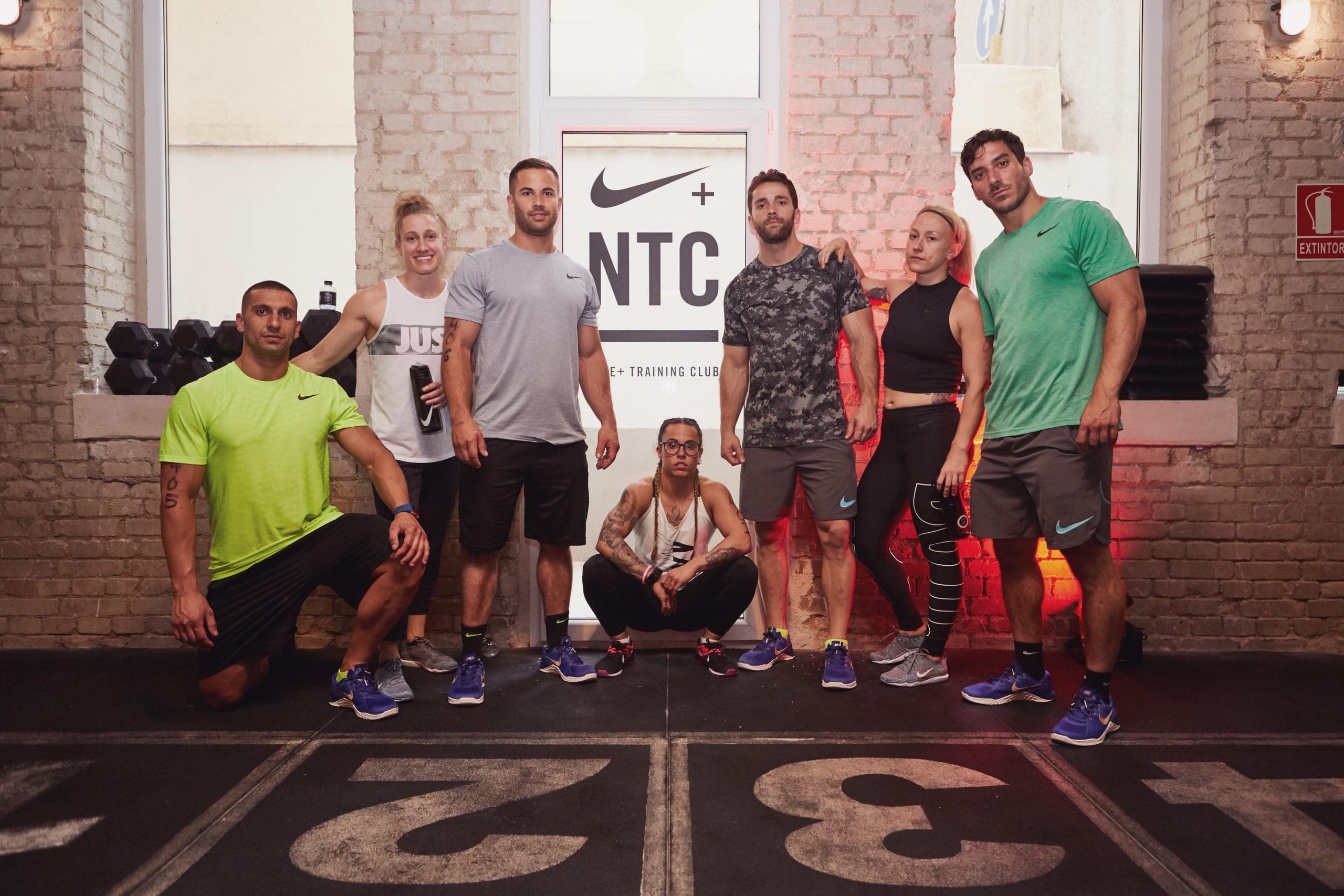 NIKE TRAINING WORKOUT
PART 1
5 min AMRAP
Rounds of front squats (50 /40 kg) and burpees.
3 + 3
6 + 6
9 + 9 etc
Rest 2 minutes
PART 2
5 min AMRAP
10 kettlebell swings (American 32/24 kg)
10 wall balls
10 pull ups
(Scale the pull ups for ring rows if needed)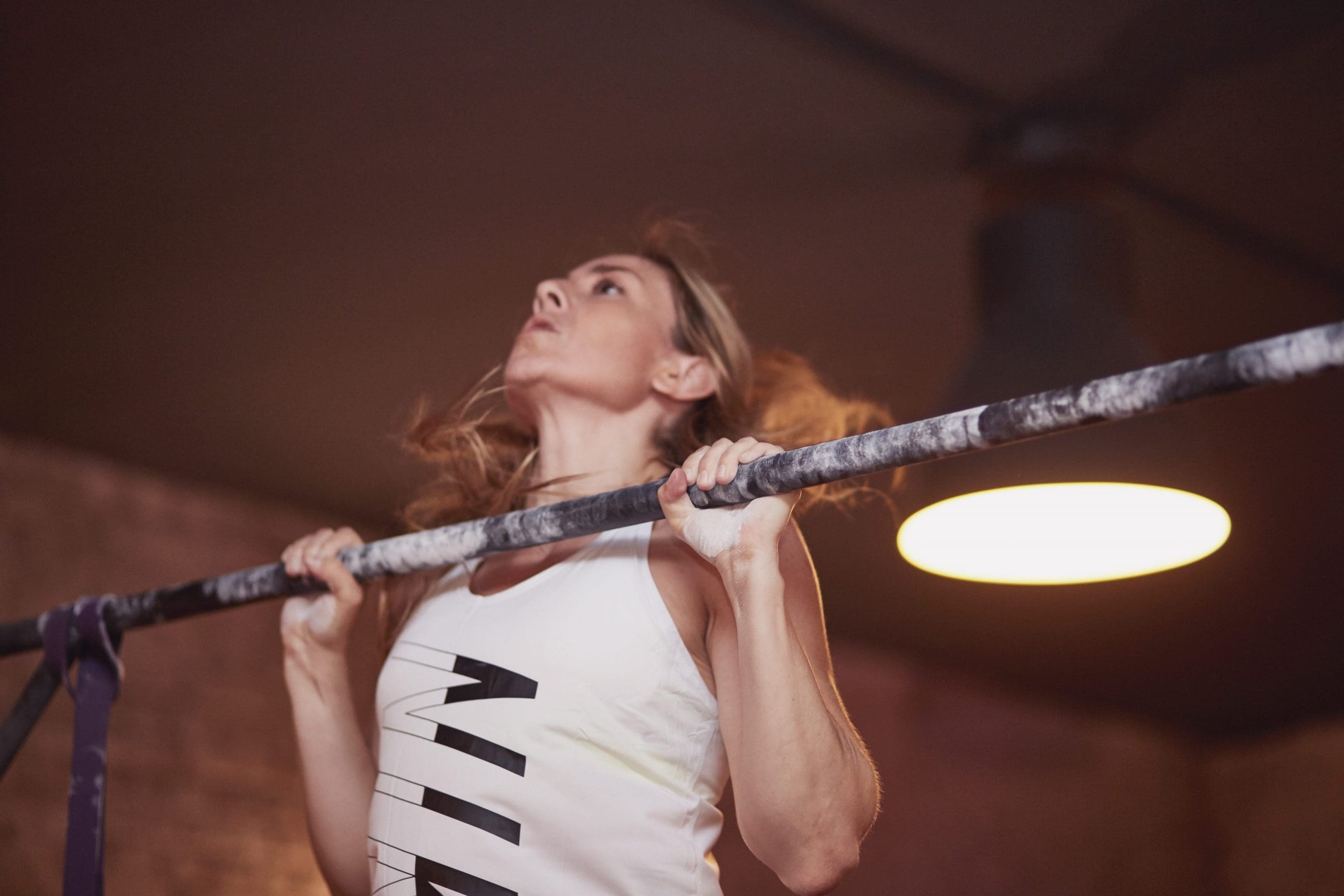 Rest 2 minutes
PART 3
5 min AMRAP
Unbroken double unders. Every time you break perform 3 wall climbers into a handstand position.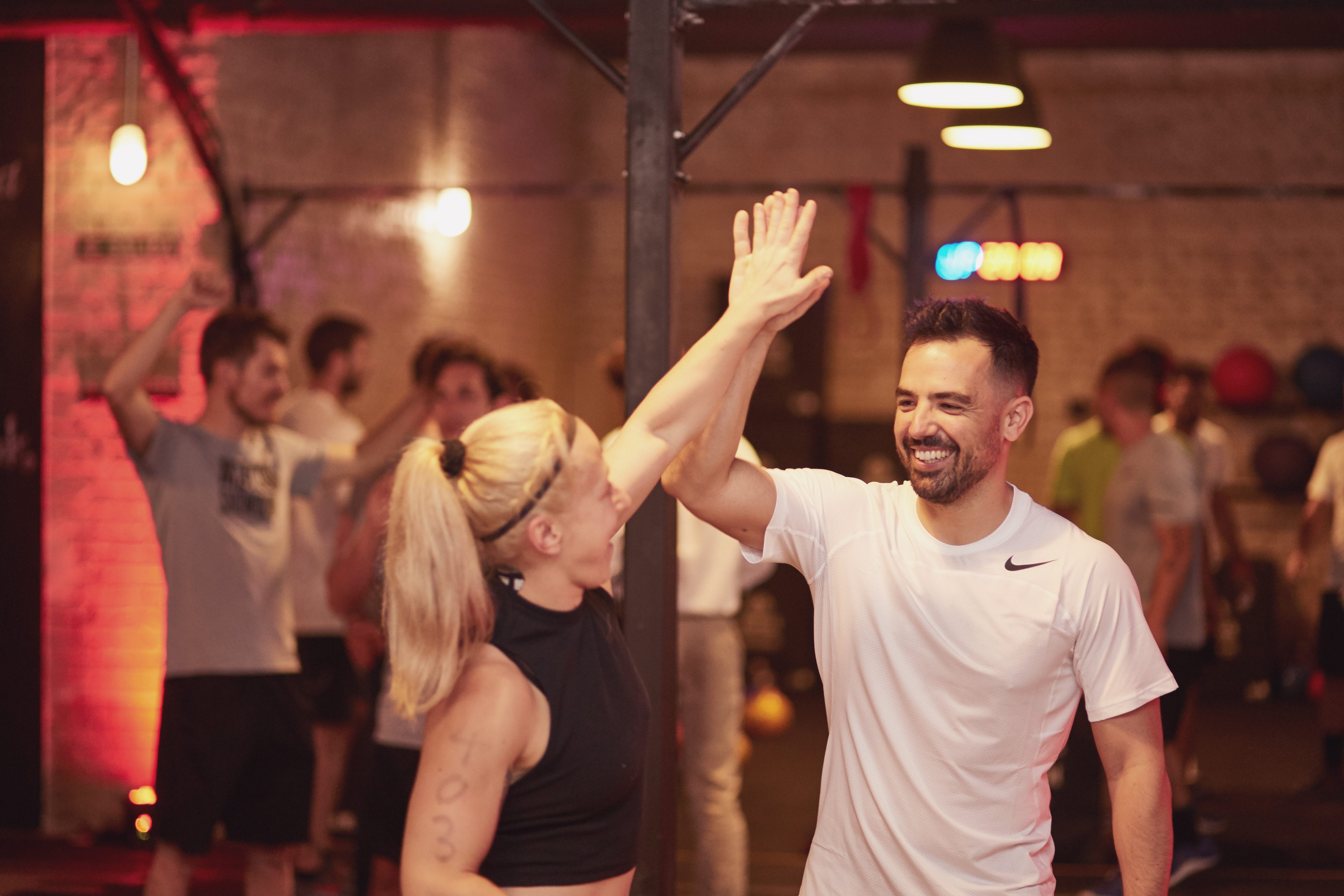 THE BUS RIDE
The Nike Metcon Showdown bus toured Madrid, bringing athletes and spectators to and from The Caja Magica. All eyes were on the bus as it drove through the streets, decked out in full Metcon style!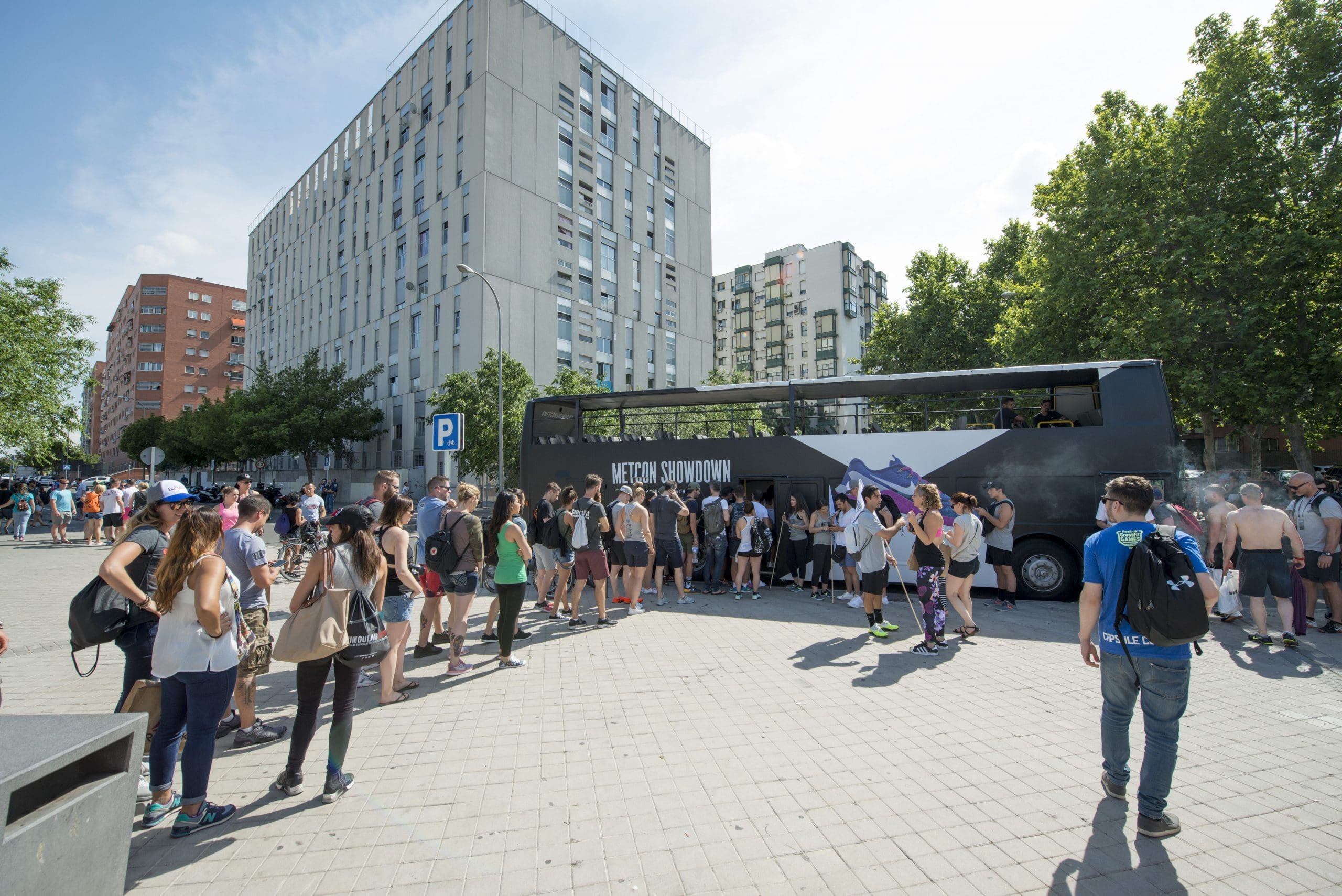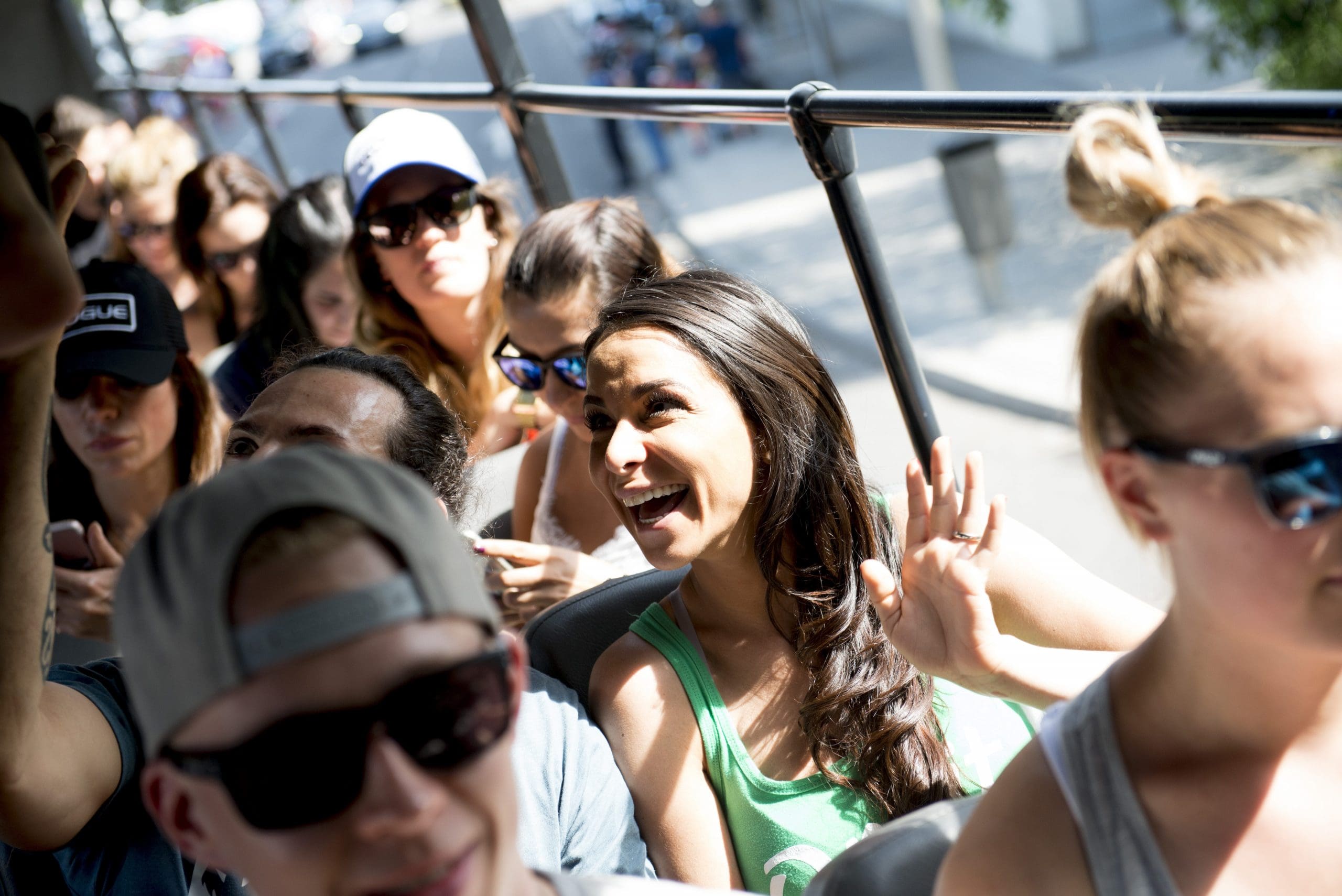 The lower deck was converted into an exhibition that detailed the evolution and genealogy of the Nike Metcon. From the earliest designs right through to the latest models, the display showed the cutting edge technology and aesthetic decisions that went into the different variations of this fresh and iconic shoe.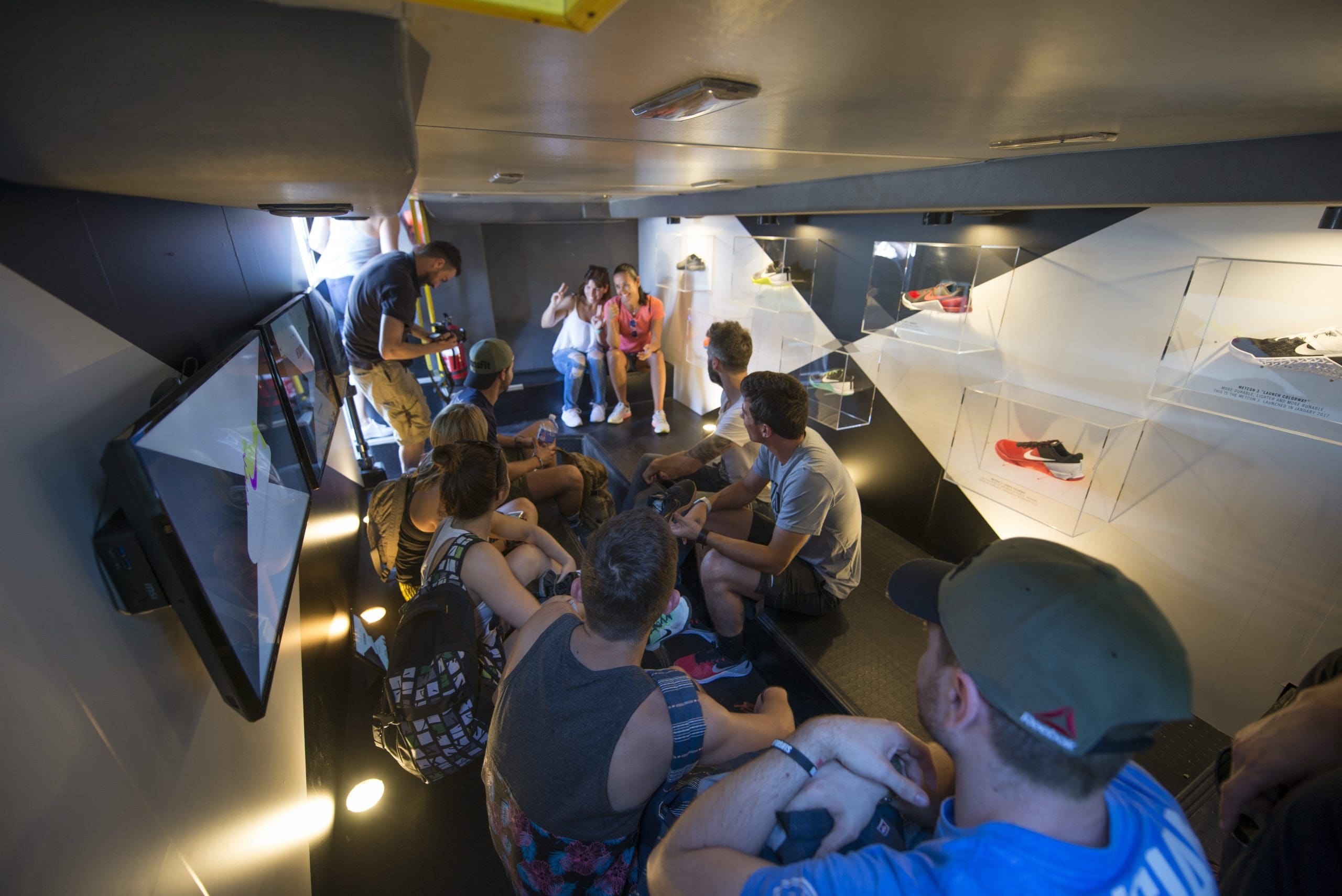 The Spanish athletes reppin their style in Madrid.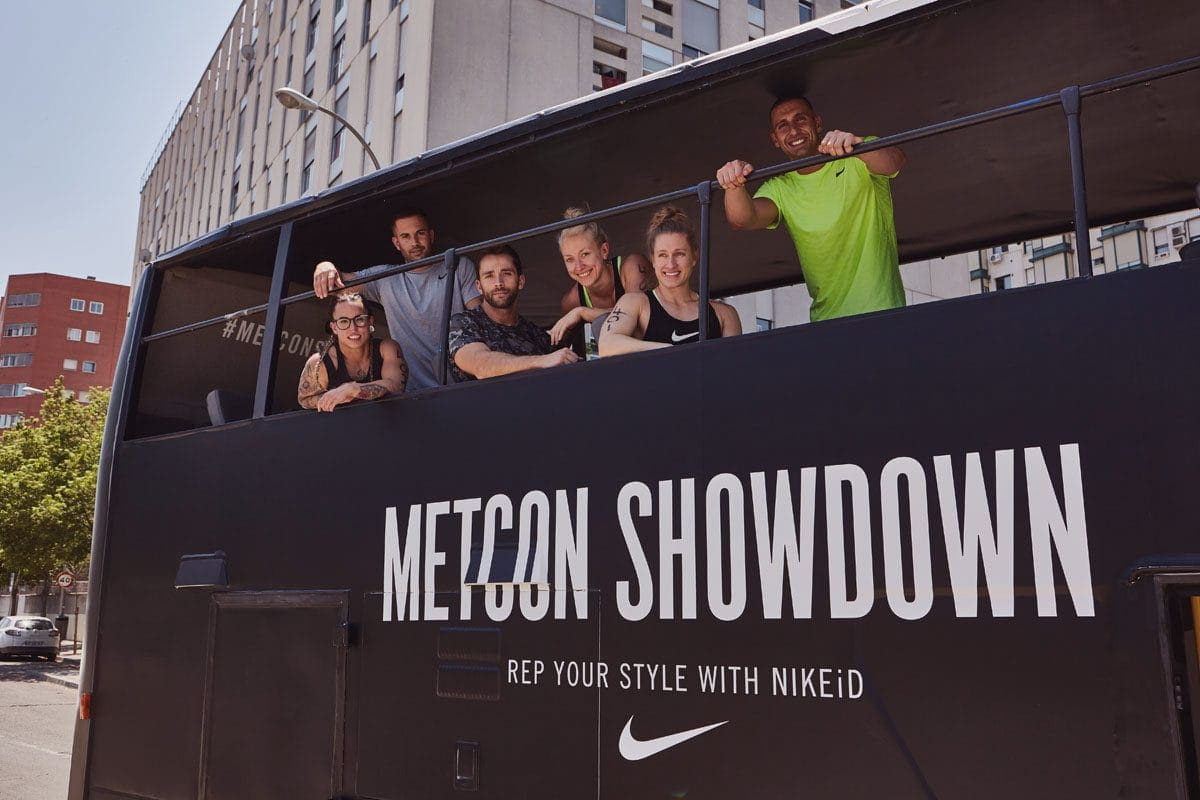 Finally, Nike revealed the brand new Metcon X as well. Check it out and tell us what you think. We will post updates on the exact release date as soon as Nike sends us the info.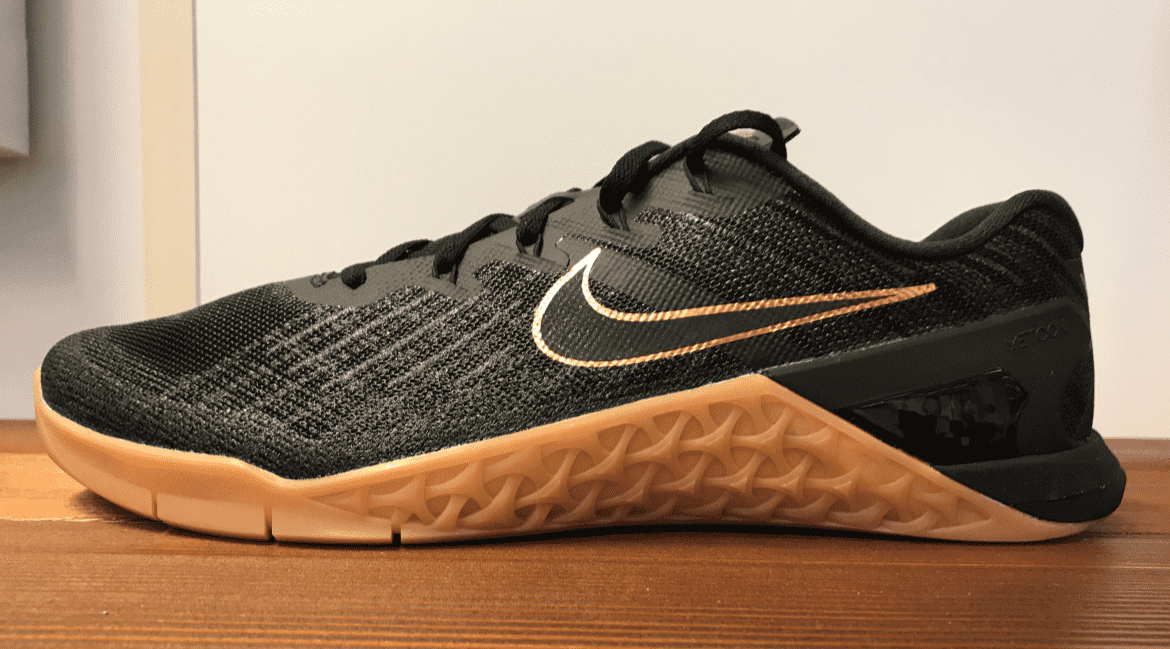 Rep your style with the new Nike Metcons.
For Men
For Women
Image Sources
Athletes on the bus: Nike
Nike-Bus-in-Madrid: Nike
Nike Athletes: Nike
Jonne Koski: Nike
The Box: Nike
The Unit: Nike
Pull ups: Nike
Workout time: Nike
Nike Bus: Nike
Passengers: Nike
The lower deck: Nike
Unit ACF on the bus: Nike
Nike Metcon X: Nike