Northern Spirit is on a mission to provide outstanding products and is one of the few clothing brands in Europe focusing solely on the Crossfit community.
They were founded in 2013, in Helsingborg, Sweden, as an attempt to create a brand that reflects the lifestyles of Crossfitters all around the world.
The name is inspired by the movie Northern Spirit, by Nikolaj Ronnow, and showed the Danish Crossfit scene at that time:
Seeing those Danish and Icelandic badasses working out in a former slaughterhouse, outside on the concrete, or in the dark of a random Copenhagen parking lot encapsulated, for us, the core of the CF lifestyle. Ever since then we try to produce clothes that both are high in quality and hard as a danish slaughterhouse in style….
"We will continue to provide great products for you, the people in the boxes, in the slaughterhouses, in the parking lots and in the garages that will make you jump higher, lift heavier, row faster, look better and smile A LOT more!"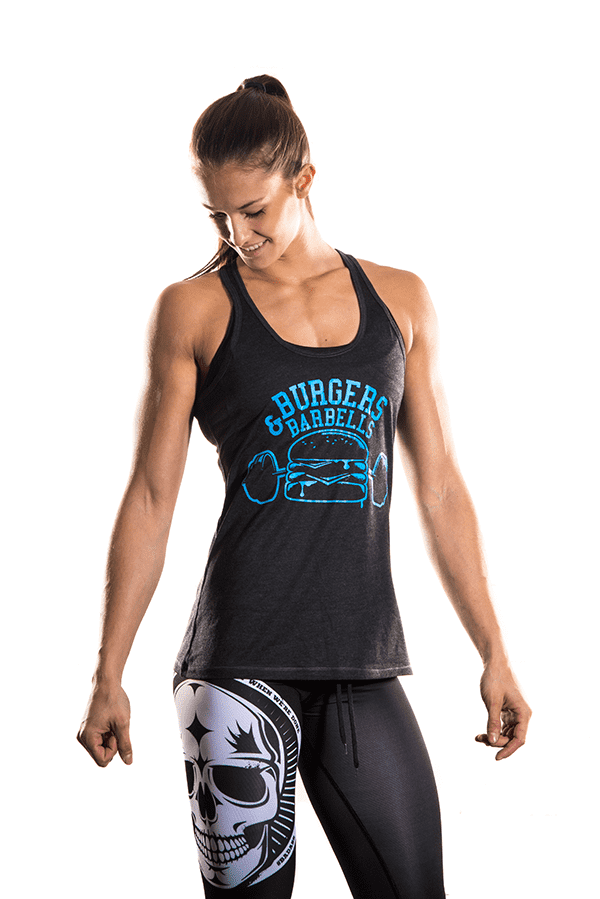 From the founders of Northern Spirit:
"We are very passionate about our sport and we strive to develop products that appeal to people that feel the same way. Since we train, compete and hang out with crossfitters litterally 24/7 we believe that we succeed in catching the needs of the rapidly growing crowd that finds the passion of Crossfit. Crossfit is an extremely tough and demanding sport but it is also an activity full of joy, camaraderie and humour, and this is exactly what we want to express with our clothes. You find the full collection here."
Northern Spirit works a lot through ambassadors and are constantly looking for new collaborations. If you like Northern Spirit and want to bring more positive energy into their journey, feel free to contact them via Facebook, Instagram (@northernspiritcf) or by e-mail at info@shopnorthernspirit.com.
Interview with Anna Hulda Olafsdottir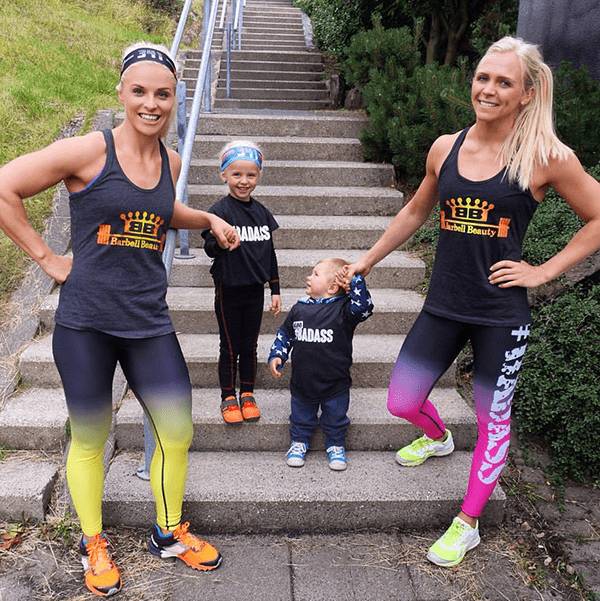 One of their ambassadors is the Icelandic weightlifting, Crossfitting, engineering mother Anna Hulda Olafsdottir, we called Anna for a chat :
Northern Spirit – Hi Anna! How are you?
Anna Hulda Olafsdottir – I am fantastic thank you 🙂  #IAMAVIKINGWOMAN
NS – What are you up to now?
AHO – I am actually about to board a plane on a very long flight from Africa on my way home to Iceland, where I was honored with the IPMA young researcher award 2015 for my PhD research which I plan to defend in January.
NS – You are one of the most well known NS ambassadors on the international CF Scene. Tell us how it is to be an ambassador for NS?
AHO – I am honored to be an ambassador for NS. It's not just that I love their products, and I most certainly do, but the people behind the label are just so awesome. To give you an example of how amazing these guys are is that they donated endless worktime and products to my team, Team Crossfit Reykjavík, prior to the Crossfit Games 2015, for us to sell. They designed the product for us, produced it, shipped it and helped us advertise it, only to give us the profit. The products turned out to be a huge success in Iceland and the slogan #BEMOREVIKING has been highly successful. For me, this support made it possible for us to go to the Games, as you can imagine a trip from Iceland to LA with all that it includes isn't cheap. For that I am forever thankful.
NS – What does the future hold for you?
AHO – The future you say. Well I plan on hosting a GirlCamp with NS in Sweden for the second time, which will happen sometime this spring.  I also plan on competing in the Best on the West (CF competition in Helsingborg, Sweden) in January with my partner in crime Jakobína Jónsdóttir, who is also a NS ambassador, so we will do our best to represent NS the best we can. This will be the first competition for me in some time since I injured a ligament in my hand and therefore have not been able to do any heavy lifting for a long time. I hurt it shortly after the Games this year, and excluding this one time in October where I reinjured it?, I have not been blessed with any real heavy barbell lifting since then. After that, I plan on getting myself in better shape again, hopefully with a healthy ligament and a little more time to invest in my training. Can't wait to get on track again with Northern Spirit by my side!