Emma McQuaid has been Ireland's CrossFit National Champion for the past three years. With three CrossFit Games appearances under her belt, she has steadily improved her position from 20th to 12th.
Having started CrossFit at the age of 24, Emma recently placed first at Wodapalooza – her first individual gold at an elite competition.
The 32-year-old was a high-level quad bike racer for most of her life before transitioning to CrossFit. She started the former sport at the age of six and made it all the way to the Premier Championship, the highest level you can get to in Europe.
At the time, she was the only female racing at that level.
As such, Emma was constantly looking for ways to get stronger, better, and fitter, and that's how she came across CrossFit. "I was like 'right, let's go do this. I'll get fitter and stronger than every fella on the track,'" Emma told BOXROX.
She jumped 6,444 positions between her first CrossFit Open in 2014 and the next one, to be placed 36th in the worldwide competition, good enough to qualify for her first Regionals.
You see, Emma doesn't like not being able to do things and, additionally, she loves learning new skills.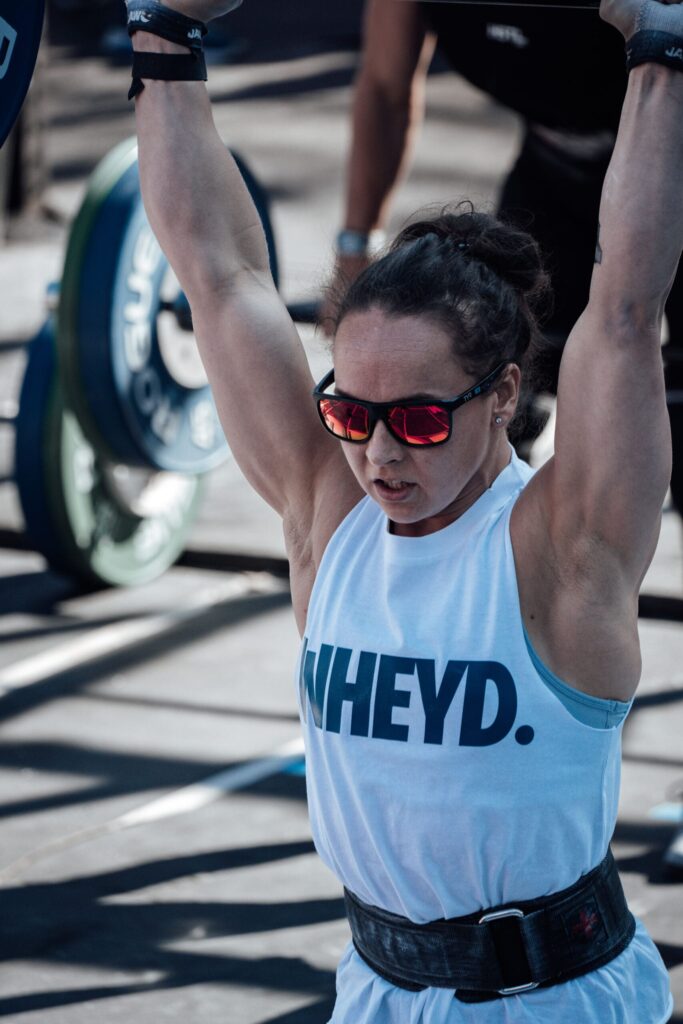 "The first year I did the Open I remember – it'll haunt me forever – it was a power snatch double unders workout," said Emma. "I flew through the first set of power snatches and got to the double unders, and I think it took me the remaining off the 10-minute AMRAP to try and get 30 double unders, so that that destroyed me. I just I couldn't believe all I could do was 30 double unders in 10 minutes."
With every workout, there was a limiter, but outside of that she was good. So, she set to learn the skills.
"There was no plan and there was no structure," she said. "It was just me like: 'right, can't do double unders? Let's double unders every single day. Can't do pull ups? Let's do pull ups every single day.' It was probably really stupid, but it got me to the level I was at."
The approach and lack of guidance ultimately led her to overtraining and, in a nutshell, hating CrossFit.
"Coaches wouldn't allow that to happen now," Emma explained, they'd break down why you don't have the skill before getting you to do hundreds of reps trying to figure things out. But instead of quitting the sport, Emma went to train with James Jowsey (also coach to legendary Sam Briggs) at the end of the 2017 season.
"I was really broken. I was really mentally drained. I hated CrossFit and I was just on the point of quitting when I started with him," she said.
It's taken a few years to get Emma to where she is now, but with her amassing more and more experience with every competition that goes by, she is primed to continue to improve.
"We're at that place now where we're ready to do some damage," she said.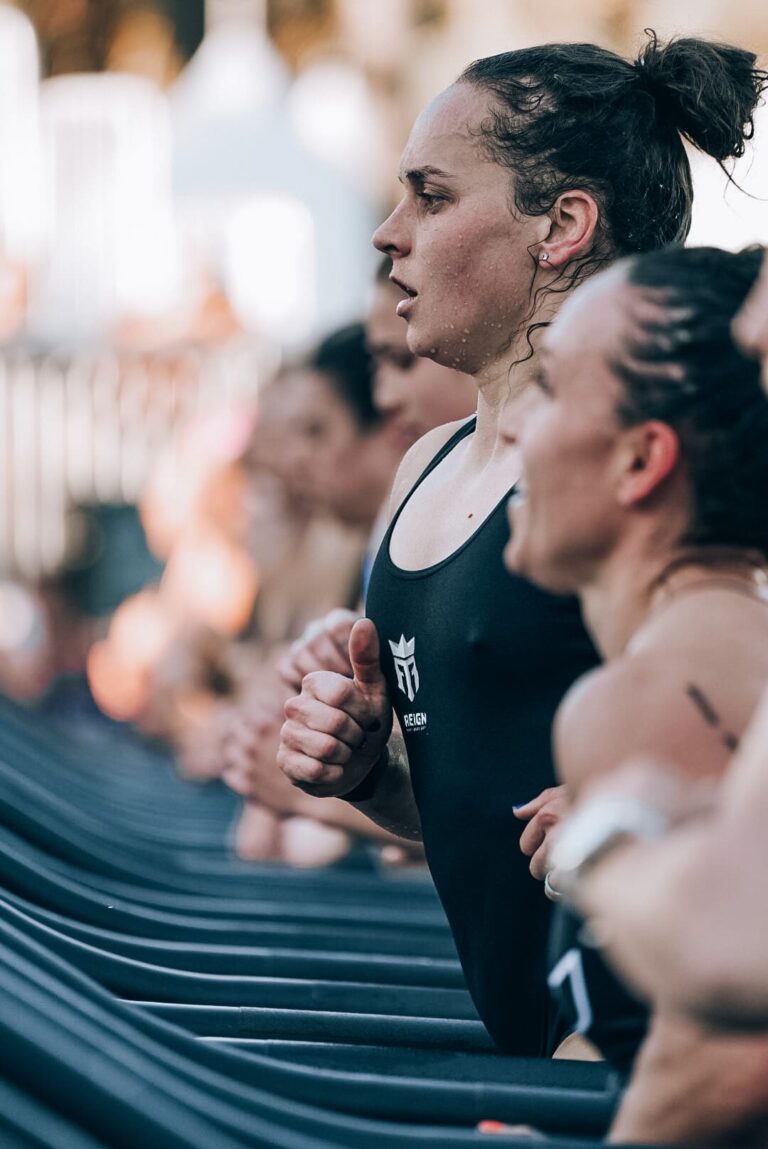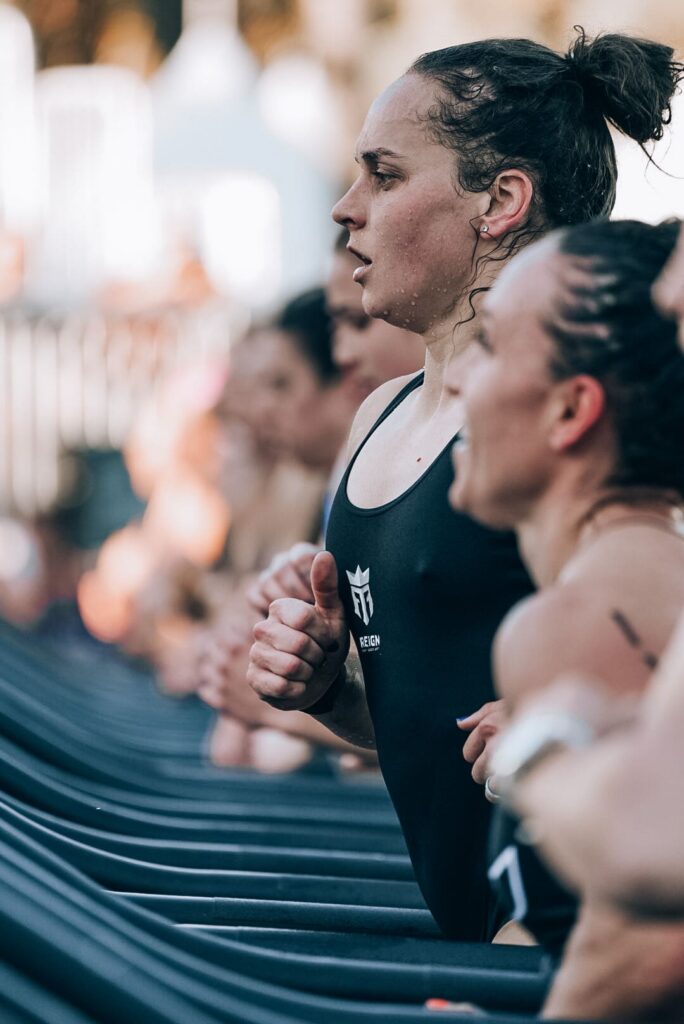 Emma represented Northern Ireland at the 2018 Commonwealth Games, finishing fourth in the 63kg Weightlifting event.
Next to pursuing athletic greatness, she is currently heavily invested in her coaching, trying to make sure upcoming athletes don't make the same mistakes she made when she started the sport.
If Emma is known for something right now, it's for her ability to hurt; she tries to remember the context of her performance mid-workouts:
"If I don't hurt now, it's going to hurt more after, so just keep going," she tells herself.
Five fun facts about Emma McQuaid
Favourite food: Italian food
Favourite non-alcoholic drink: water and blackcurrant
Favourite exercise: Power Cleans
Favourite activity on a day off: Netflix
Favourite music: a Spotify playlist with a good beat