Performance nutrition is essential for any athlete that wants to reach their full potential and live a healthy life. Even the best training plan, coach or facility will never allow an individual to succeed if these factors aren't combined with top quality nutrition.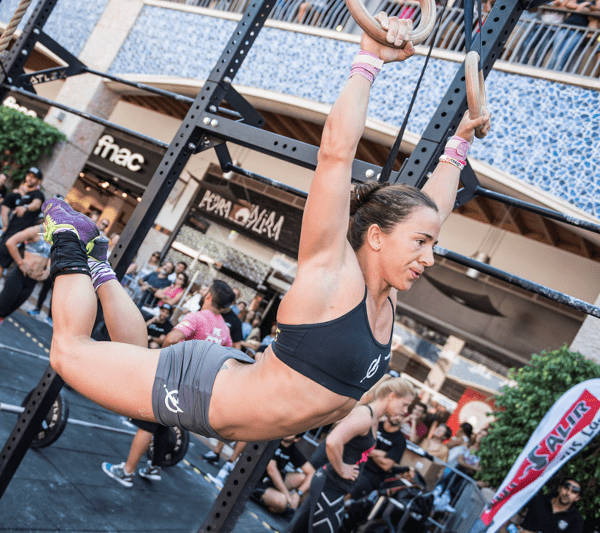 When we train we apply stress to the body. The body reacts in such a way as to meet the demands of the stress and prevent damage. In the post training period, the body will try to reverse the impact of stress induced by training. In an effort to cope better with future training the body will attempt reset the level of homeostasis higher than before. This adaptation is what improves our ability to perform during competition. It makes us fitter and stronger.
Nutrition, recovery and training work together to create positive lasting effects on an individual's health, happiness and training performance. Get your performance nutrition right, and the foundations for success will be firmly set in place.
WHY NUTRITION IS THE BASE OF PERFORMANCE
All training and recovery relies on proper nutrition to fuel the body, give it enough energy for every workout and provide it with what it needs to heal effectively.
Nutrition and training also work together to improve aspects of an athlete's health in slightly different ways. Take the benefits of fish oil and strength training for example, two things not commonly associated with one another, and look at a few of the positive physiological effects that they cause.
Both help to prevent heart disease, reduce the risk of osteoporosis and lower blood pressure. Fish oil won't help to improve your back squat PR, and strength training doesn't have much impact as an anti-inflammatory, however these example demonstrate the common positive impacts they can both have on your general health and performance.
THE BENEFITS OF FISH OIL ON HEALTH
Increased levels of Vitamin A and Vitamin D
Anti-Inflammatory
Lowers high blood pressure
Prevents heart disease
Assists to Alleviate depression
Helps to heal skin rips and wounds
Reduces the risk of osteoporosis
HOW TO MAXIMISE RECOVERY AND TRAINING
Supplements help to bridge potential gaps in a nutritional program
To recover properly and fuel your body effectively, you need to use the best quality produce that you can get your hands on.
Food produced today is significantly different from food produced just fifty years ago, it is grown quicker, in larger amount and with more pesticides. As a result, it can often be harder to provide your body with all the nutrients it needs to perform and recover properly.
Pure Pharma can help bridge the gaps and solve the most common vitamin and mineral deficiencies that will negatively affect recovery and training.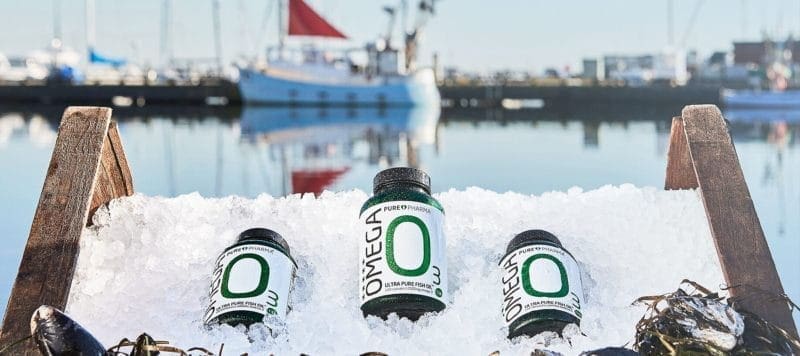 HEALTHY FATS ARE ESSENTIAL FOR TRAINING, RECOVERY, YOUR HEART AND YOUR HEAD
Their fish oil contains 2,000 mg of healthy omega-3s that help your heart function due to a high content of the essential fatty acids EPA and DHA. As all Crossfitters know, balance across the board is vital for success. Just like a scale, your body needs a certain ratio of omega-6 and omega-3 fatty acids to stay balanced. Both fats are important for optimal health, but Western diets tend to skew much higher in omega-6s.
Make it your goal to increase your intake of omega-3s and get back to balance.
Healthy fat is a good thing. Your brain is 60% fat. Especially the essential fatty acid DHA constitute a large part of the brain. These fats are especially important in brain development but no matter what age you are, O3 helps maintain your brain function with high-quality omega-3s.
EXTRA VITAMIN D IS HUGELY IMPORTANT FOR THE WINTER MONTHS
Vitamin D supports the absorption of calcium and phosphorus and improves the capacity raising the generation of testosterone. Vitamin D helps muscle development and is essential for healthy immune function, bone development and reducing inflammation.
A deficiency of vitamin is common, resulting from the fact that most people don't spend enough time outside in the sun (or it simply isn't there), which is the biggest supplier of vitamin D. The demand per day is 15 micrograms (equal to 3 ounces of salmon). If you have a lack of vitamin D your body reacts with muscle weakness and excessive sweating.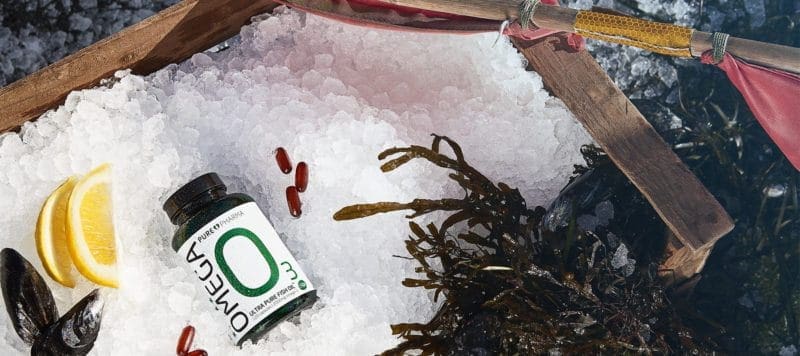 Training through the winter months requires careful attention to ensure that no vitamin D deficiency could be affecting your training. Fish oil is an effective nutritional solution.
PROTEIN AT BREAKFAST IS CRUCIAL
Now this will make a huge difference to your health and performance regardless of your goal. Breakfast is often one of the meals that people eat a solely carbohydrate based meal. Cornflakes and milk for example! Some people can go until 1.30pm before eating any form of protein (and even then, it is usually only a small amount). If you want to make sure your recovery and training is on point then get some protein in your breakfast!
Protein at breakfast will help to:
Boost neurotransmitter production – boosts memory, attention and drive for the day ahead.
It is linked to eating less throughout the day
Stabilises energy levels – no mid-morning energy dips
Provides amino acids to build muscle and recover from training.
It doesn't matter whether you do the 6am conditioning, the 8pm weightlifting class or train after work, you need protein at breakfast!
TIMING IS HUGELY IMPORTANT
In the past, the traditional approach has been mainly focused on the total daily energy intake and the ratio of the macronutrients, but the most recent evidence has highlighted how the distribution during the day of the different nutrients has an important impact on training and performance.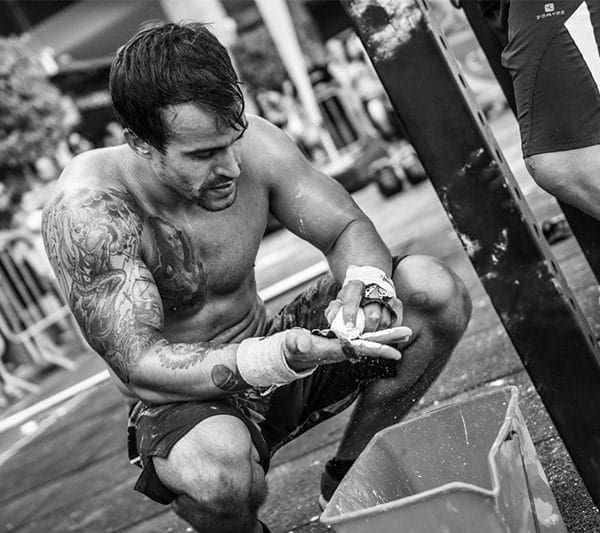 Say you are going to hit a WOD. You need fuel for it beforehand and the proper nutrition afterwards to recover and replenish what you have spent. This will differ depending on how and when you train.
Some simple advice that you can follow is keep protein intake consistent, increase carbohydrates on training days and increase fats on non-training days. Carbohydrates to replenish muscle and liver glycogen, fats to help cellular regeneration and lower muscle soreness.
PERFORMANCE NUTRITION: THE IMPORTANCE OF NATURAL AND ORGANIC FOODS
It goes without saying that organic and natural foods are vital. Crossfitters are committed to excellence, quality and always working to become the best possible version of themselves. This integrity should spread to the performance nutrition that every athlete puts into their body. Buy the best that you can afford, but take precautions to bridge any gaps that could occur in your recovery and training.
Perfect your nutrition.