Canary Islands "all stars" CrossFit Survive and Tenerife Top Training hooked up to create Canarias Gone Bad, this "soon to be" reference competition on the Canary Islands.
Canarias Gone Bad is a two-days Team Clash Throwdown: teams of 2 men or of 2 girls. The event venue Tenerife Top Training is one of the most modern training centres in the world! The setting and location on the south shore of Tenerife, venue size and professionalism of the training centre are outstanding!
Canarias Gone Bad offers a total of 2000€ prize money!
Female/Men Team winners prizes:
1º: 500€
2º: 350€
3º: 150€
Main Info:
Registration for qualifiers: open until September 18, 2015
Registration fees:
Teams: 90€ (plus a T-Shirt)
Sign up to team competition here: Team registration
For the 1st edition of Canarias Gone Bad we have planned the following:
Saturday,  September 26:
08:00 – 09:00: Registration
09:30 – 10:15: Briefing
12:00: WOD I
17:00: WOD II
19:00: WOD III
Sunday, September 27: 
09:00: Help Desk open
11:00: WOD IV
15:00: WOD V
17:00: AWARD Ceremony
What to bring with you: speed rope, weightlifting shoes, swimming goggles.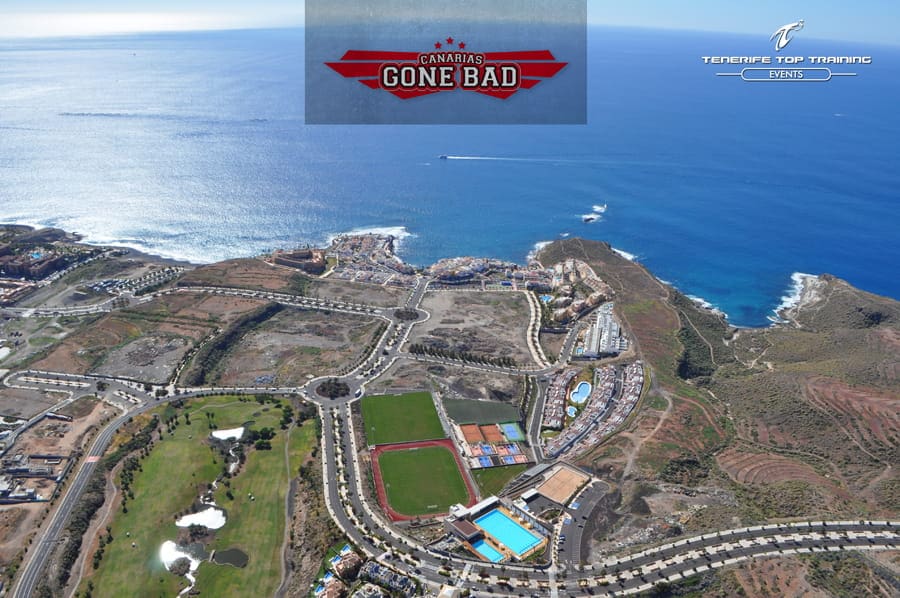 On Tenerife you can do whatever you feel like throughout the year. The unique climate, the natural landscapes and excellent tourist facilities make your stay a memorable one.
Whether hiking, relaxing on the beach, climbing Mount Teide, shopping, visit the old towns, or simply working out – Tenerife is the island of endless possibilities.
The Canarias Gone Bad 2015:
City: La Caleta, Tenerife, Spain:
Date: September 26/27, 2015
Arena: Tenerife Top Training (High Performance Training Center)
Prize money: 2000€
Team Clash Throwdown is organized by CrossFit Survive and Tenerife Top Training.
Visit the Canarias Gone Bad on Facebook.
Website: Tenerife Top Training and Crossfit Survive
Will you break bad?