Combining CrossFit and virtual reality is not a futuristic far-fetched idea. Black Box VR aims to bring fitness into the realm of virtual reality through gaming.
The company was founded in 2016 by fitness fanatics Ryan DeLuca and Preston Lewis. "Being fit and healthy helps you become your best self for your family, your friends, your work, and society. You become the greatest version of you." That is the number one core belief at Black Box VR and it sounds eerily similar to CrossFit's fundaments when it was first founded.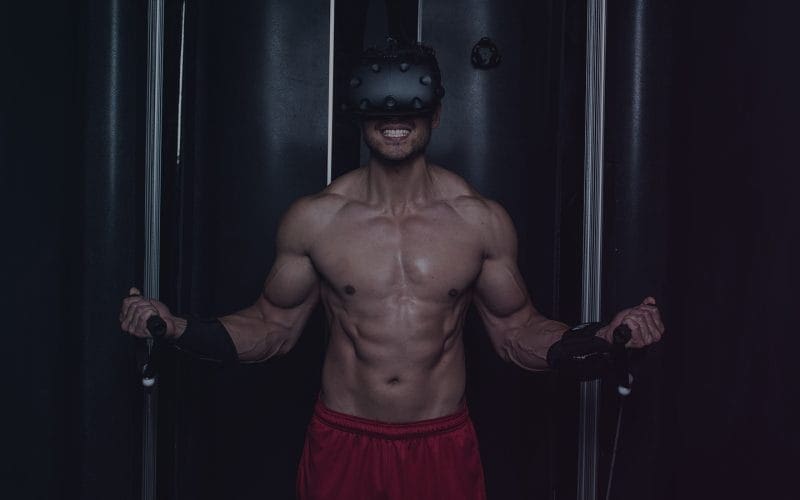 Source: Courtesy fo Balck Box VR
"It's funny you mention CrossFit because that has been my vision from the beginning," Preston Lewis told BOXROX. "Basically combining the CrossFit Games with an Esports tournament where virtual sport athletes are competing for glory in an epic game environment."
Read more: Top Fat Burning Bodyweight Workouts to Build Conditioning for CrossFit (Scaled Options Included)
How Does it Work?
The athlete walks into a black box, puts on the virtual reality goggles, and is ready to begin. You must create your avatar that will enter a gigantic virtual arena to try and defeat the computer, your opponent, by destroying its gate on the other side of the arena.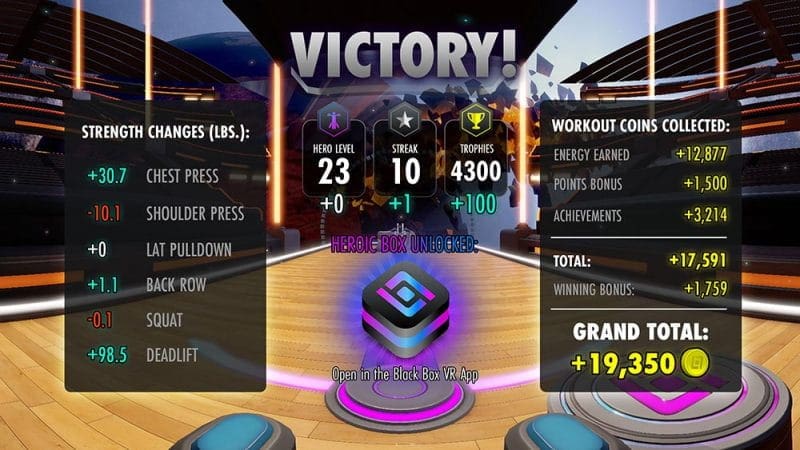 Source: Courtesy fo Balck Box VR
How do you destroy the gate? Using your muscles in pre-defined workouts and utilizing the cables provided inside the black box.
"We designed our workout battles to include 6 compound movements – chest press, shoulder press, back row, lat pulldown, squat and deadlift – and two single-joint movements – bicep curl and triceps pushdown", Preston explained. "Anything you can do with a cable machine you can pretty much do with the Black Box VR Dynamic Resistance Machine."
This is not yet the missing bridge between CrossFit and virtual reality, but Preston says that more exercises and workout battles will be added in due time.
Just like in a normal videogame, you can do direct damage to your opponent, but instead of pushing buttons, you must exercising your body. An overhead press will release a meteor strike, while a chest press will send a fire beam, for example.
Every workout battle is 30 minutes long and the resistance machine tracks over 50.000 data points in each workout which automatically progresses you based on your performance. As you get stronger, you will face harder opponents. In the future, Preston says he wants to put one athlete versus the other in a virtual reality head-to-head competition.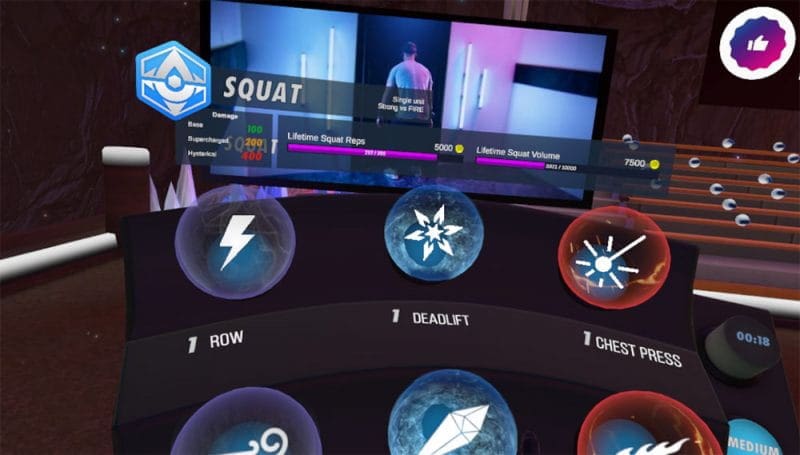 Source: Courtesy fo Balck Box VR
You can find Black Box VR in Arizona (Peoria, Tempe and Scottsdale), California (Oceanside and San Francisco) and Idaho (Boise), but there are plans to expand across the United States.
Check their website to find out more.
You can't make it to your local box? Don't worry. Here are top 10 CrossFit bodyweight workouts.