Explore the new limited colorways of Nike Metcon, which has been released recently!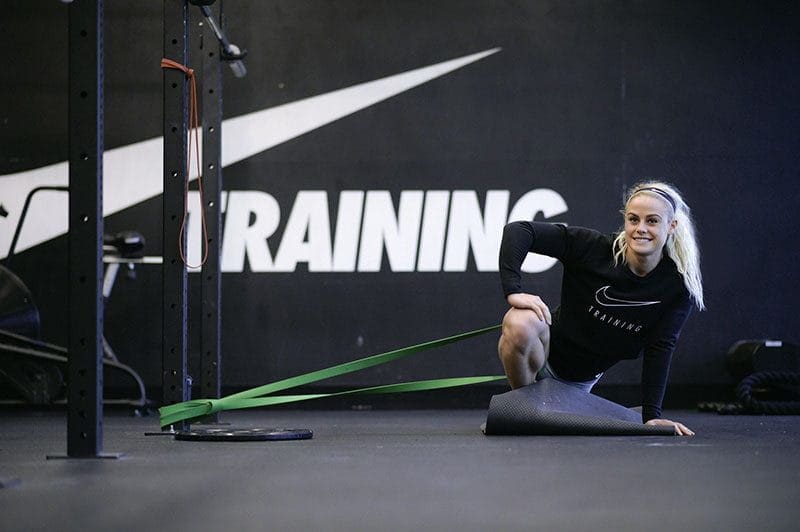 Strong, powerful legs are a pre-requisite for high level training and performance. These workouts are each individually tailored to improve various aspects of your strength, endurance, power and speed. They are all full body functional workouts, but will also target your quads, hamstrings, glutes, core and posterior chain. Each workout is designed to shred fat, improve your body and develop your fitness by testing your work rate and strength through many different conditions.
Think of your training: Back squats, thrusters, wall balls, sprints, cleans, trail runs, box jumps, lunges, push presses, the list goes on. Every single one of these exercises requires force generated from the legs to perform the full and correct range of motion. Any athlete with a weak lower body will have difficulty progressing with their fitness.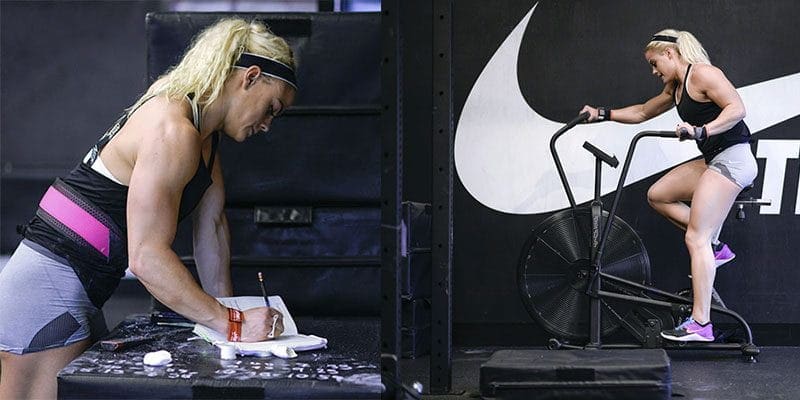 MUSCULAR ENDURANCE
The ability to be able to keep going is essential. Endurance is a combination of physical fitness and mental grit and is a vital component for athletes of all levels and abilities.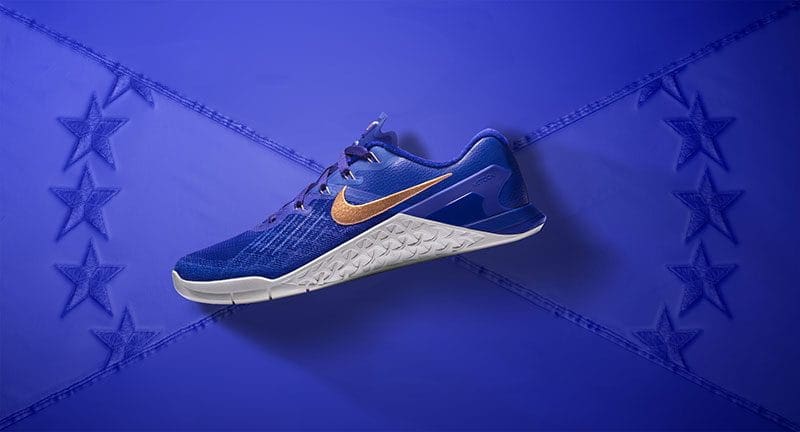 7. SKILL UNDER FATIGUE WORKOUT
Try this if you want a lot of volume to test your muscular endurance, skill and strength. Complete all 5 sections one after the other with a running clock.
21-15-9 deadlift (100 / 75 kg) and HSPU
21-15-9 thrusters (42.5 / 30 kg) and Pull Ups
21-15-9 power clean (60 / 45 kg) and Ring Dips
150 wallballs (9 kg)
30 Snatches (60 / 45 kg)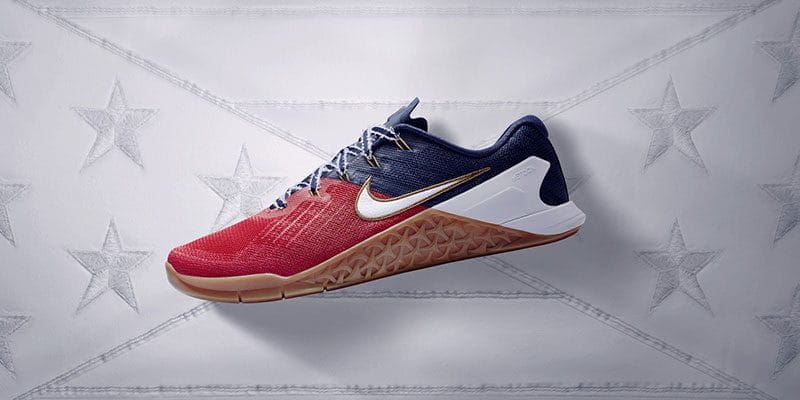 6. CHIPPER WORKOUT
This Chipper will test and improve the muscular strength and endurance of your lower body and engine. It will also force you to make the skill adjustment between single and double unders whilst fatigued.
400m run
20 single unders
30 double unders
40 thrusters (45/35 kg)
50 wall balls
40 thrusters (45/35 kg)
30 double unders
20 single unders
400m run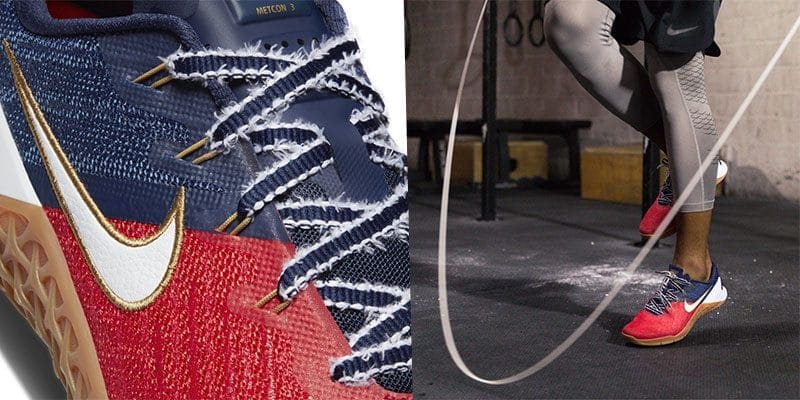 For both of these workouts, The Nike Metcon is tough and stable enough for the lifting, and light enough to help you stay fast on your feet for the runs and double unders. The advantage here is that the flywire cables offer a powerful lockdown which feels secure for the snatches and power cleans in the previous workout. The mesh on the heel and ankle also helped my feet to stay cool and comfortable for the entire duration of each workout.
It is impossible to talk about muscular endurance without mentioning VO2 max, and looking at how endurance training can help to develop your aerobic capacity.
VO2 MAX
VO2 Max is a measurement that refers to the maximum amount of oxygen the body can process at any one time. It is recorded as millilitres of oxygen used in one minute per kilogram of bodyweight. This is used to measure an individual's aerobic capacity.
Theoretically, the more oxygen you can use during high-level exercise, the more ATP (energy) you can produce.
LACTATE THRESHOLD
The lactate threshold is the level of exercise intensity at which lactic acid builds up in the body quicker than it can be cleared away.
This threshold can be significantly improved through training. By raising the threshold, you will be able to sustain higher intensity exercise for longer. This type of training will enable you to become a more efficient athlete and help to build a powerful engine that will be beneficial for all aspects of your fitness.
Training your lactate threshold typically involves higher volume workouts with longer distance intervals at higher "threshold" intensities. This includes less rest between reps and/or sets. The following workout will target and train your threshold within the context of running.
5. RUNNING ENDURANCE WORKOUT
4 rounds, 15 seconds rest then 100m walk between each round.
Run 300m at moderate pace
200m easy recovery jog
Run 500m at moderate pace
Workout notes
Use the 15 second rest between sets to concentrate on lowering your heart rate and controlling your breathing.
The 300m run moderate should take about the same amount of time as the 200m jog.
Quick acceleration into 500m run, maintain the same pace as the 300m.
SPEED AND POWER
Speed and power allow to you lift, run, jump and move with precision and grace. You need to be able to balance and switch direction quickly in your training and sport if you want to raise the level of your game. If you build impressive speed and power into your technique, on a base of muscular strength and endurance, you will become a formidable athlete.
Take Sara Sigmundsdottir for example, in the following workout she combines explosive power and strength. Grab your training partner and give it a go.
4. SARA SIGMUNDSDOTTIR'S WORKOUT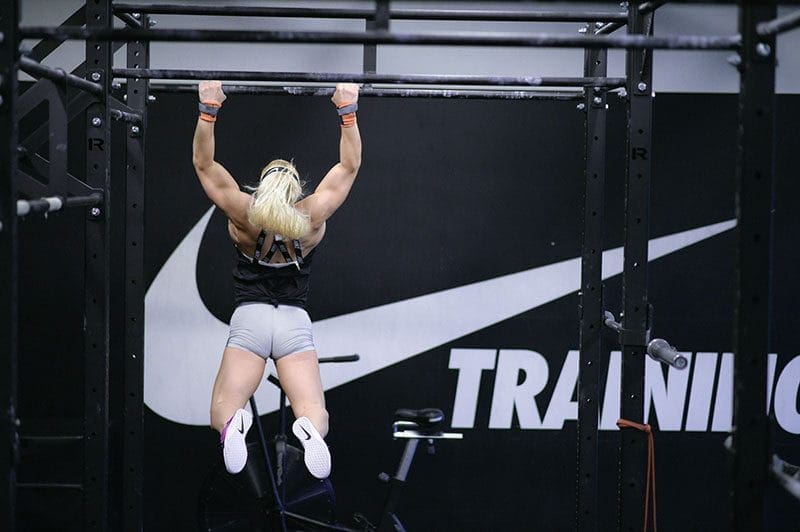 Check out the Nike Metcon that Sara is wearing 
Every 2 minutes for 4 rounds:
10 KB Thrusters (2 x 24 / 20 kg)
10 Strict-Pull Ups (scale with kipping or jumping pull ups based on your ability)
10 Box jump overs
Workout notes
Feet stay in front of the bar for the full strict pull up standard
This is not a long workout, so don't slow down on the box jumps. Make sure you explode into every rep
Concentrate on the rhythm of your breathing throughout. Use any rest periods constructively.
THE NIKE METCON 3 – CUSHIONED FOR TRAINING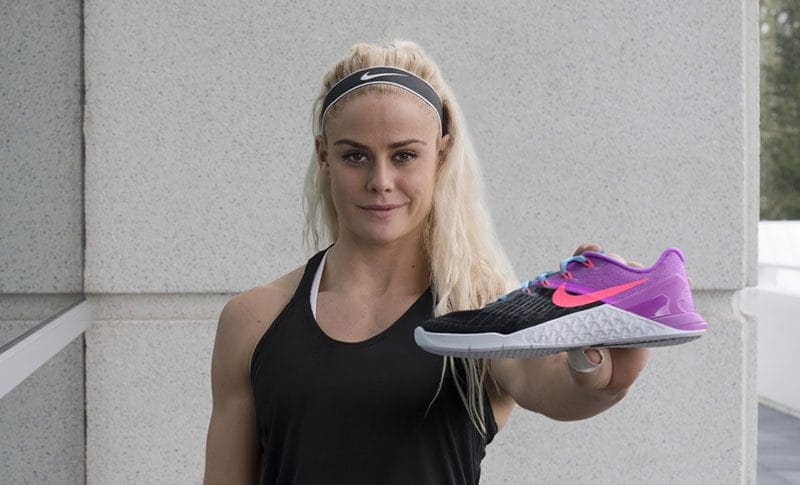 The updated drop-in midsole of The Nike Metcon is softer and more flexible in the forefoot—providing the versatility you need here for switching between the box-jumps and thrusters. The sticky rubber in the forefoot also provides powerful traction that makes it easy to grip the surfaces of the wood when switching direction on the box jump overs. This is especially useful if you want to challenge yourself in the following workout…
3. BAR FACING BURPEE CHALLENGE
Love to test yourself and try new physical challenges? Give this one a go. 40 is the score to beat.
1 minute AMRAP of bar facing burpees:
You must touch your chest down on the floor on every burpee
face the bar
2 footed take off and landing
Let us know how you get on in the comments below.
STRENGTH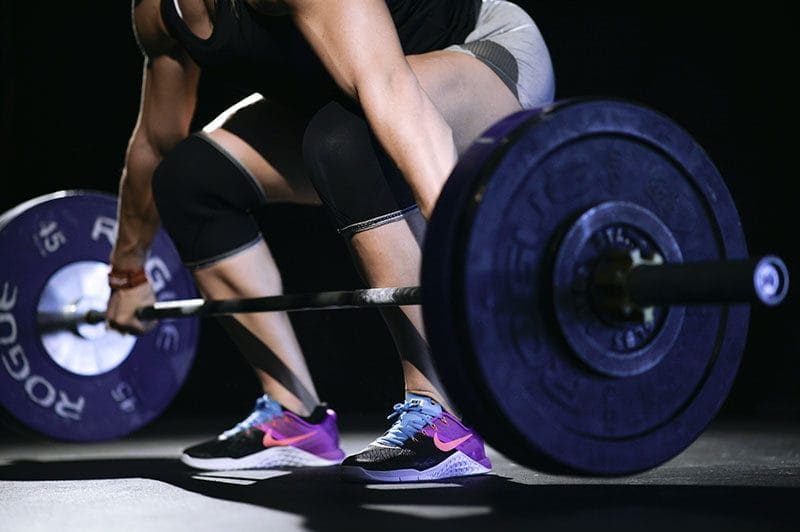 The deadlift and the squat are arguably the best strength building exercises that exist. These final two workouts both revolve around the latter of these highly functional exercises. Front squats are great for developing your quads and core. Lunges, pistols and split leg work (such as Bulgarian split squats are a great way to identify imbalances in your lower body and develop your glutes.
2. STRENGTH WORKOUT 
Firstly, take 7 minutes to find a one rep max front squat.
Part 1
5 rounds for time
5 Front Squats (60% of daily 1 rep max)
50m walking lunge with two dumbbells (18/14 kg)
Rest 5 minutes, then move onto:
Part 2
With the same weight, complete as many back squat reps as possible in 5 minutes.
You are not allowed to re-rack the bar during this time. If you do, the workout is finished.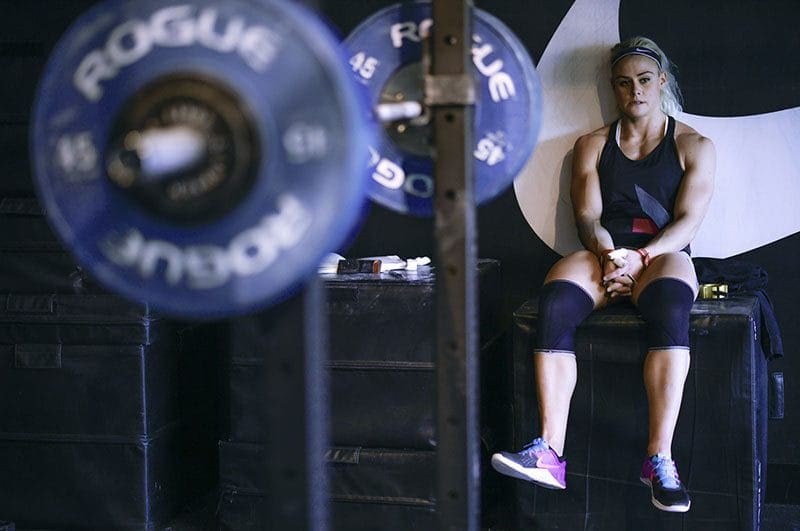 1. STRENGTH EMOM WORKOUT
10min EMOM
1 clean
1 squat clean
1 front squat
1 jerk
80 / 50 kg or go for 60-80% of the 1 rep max from your weakest exercise. Don't cheat yourself, increase the load if it is too easy.
STABILITY FOR LIFTING
The flat platform and firm-rubber heels of The Nike Metcon 3, Freedom and Royal Reign all give you the powerful stability you need for explosive lifting. This solid base is especially important for squats, cleans and olympic weightlifting within workouts where specific weightlifting shoes would slow down your overall performance.
Shop the latest Nike Metcon styles now!