These software packages can differ ever so slightly from company to company, however when we drill down to the key features that CrossFit Affiliates need, the differences become a lot more obvious. One thing is clear, there's a new kid on the block specialising in providing fitness business owners with customized software and mobile apps and it seems to be making waves in Crossfit circles.
The majority of box owners are using some type of software to manage members, take bookings, track WODs and other activities. However, there remains a small portion of box owners who are struggling with paper forms and spreadsheets or feel they are too small to use such software. Successful box owners ensure that they have the right system and processes in place so that their business runs smoothly day by day. It is critical to ensure you make the right decision when choosing software to manage your box, as a generic software solution which does not address your core box needs will not do the trick.
We spoke to the Glofox CEO to find out how they have become the fastest growing affiliate software out there. Conor O'Loughlin, a former professional rugby player and Glofox CEO discusses the importance of affiliate owners focusing on their core business "We found that box owners who don't focus on their core business experience lost revenue and lower athlete retention". Conor adds, "If an affiliate owner really wants to succeed today, you need something to help with admin work and save on paperwork – so you can look after your clients. Ideally, software that is easy-to-use that is specifically designed for their needs, is cost effective and can be accessed anytime from anywhere and on any device."
We also spoke to a number of affiliate gym owners to dig deeper into how customized box software could potentially save your box time, increase revenue and assist with client retention:
Time Saving
Recent research has shown that 33% of exercisers would switch to a facility with better technology if price and location were similar. Everyone knows how important mobile technology is today and that most athletes are tech savyy. We spoke to a number of box owners to see how software is saving them time and making their lives easier.
"There are times during the day when we're really busy and we have more than one class happening at once," said Derek Cremin, owner of CrossFit Limerick. "Having a mobile app made my life a hell of alot easier and it is fantastic for our athletes…. the guys can book themselves in and effectively manage their own diaries."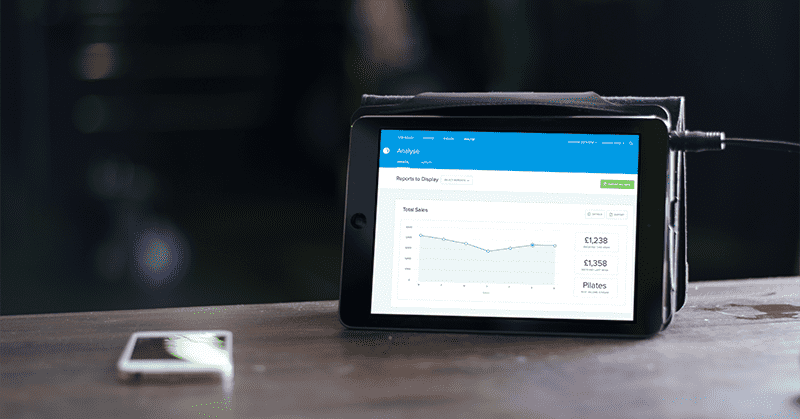 Glofox is disrupting the fitness software market because of its mobile solution. Each box obtains their unique custom facing mobile app as standard. This enables athletes to purchase memberships, personal training sessions and even products, anytime, from anywhere. In January 2016, a new WOD tracking feature will be available to enable members to track their workouts efficiently and effectively.
Community Building
CrossFit 15 Owner, Dara O'Boyle highlights the importance of constant and consistent engagement with his athletes. "As a box owner, I know the importance of keeping people engaged and motivated – otherwise, we'll lose the community we have here and end up losing people", he says. "With Glofox, I keep track of people that haven't turned up in a while and automatically ping them or send group notifications out to remind people of certain events". Regular communication ensures your clients stay motivated and also shows that you care about their health and well-being.
Conor O'Loughlin further highlights the importance of regular communication. "Our most successful clients communicate with all their clients on a regular basis, be it individually or on a group basis. It's important to keep them motivated and informed, all the while improving your retention rates. There are so many options available in the fitness market that if you are not talking to your clients, one of your competitors will be!"
Revenue Generating
It's also proven that box software can increase income and provide additional revenue streams. Firstly, with your own app and website plugin you can drive revenue by selling memberships, classes and all your other services through this medium. Statistics have shown that that convenience of use will also lead to increases in class bookings. Recurring billing allows you to automate payments from your athletes so they don't miss a payment and you don't have to chase them.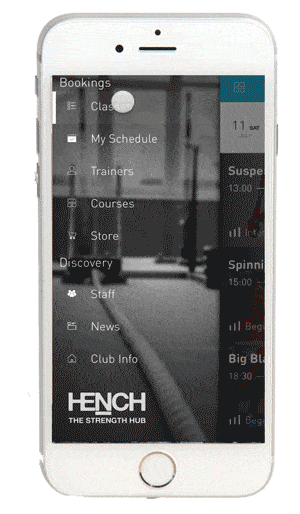 A huge benefit is being able to sell just about anything with your box software. Your athletes can purchase products to pick up at your gym or you can ship them directly after purchase. Glofox includes a POS system through the app and at the reception desk. Glofox also provides real-time reporting which details membership activity, financial metrics and even personnel data giving you the high level picture of so you can make decisions that help drive box revenue and growth.
So what makes Glofox different to all other box software packages out there?
The main difference between what is already available out there today is the custom app they provide each box with. We asked Conor O'Loughlin to outline differences between Glofox and his competitors: "Our key differentiator is definitely our mobile solution which enables athletes to self-manage, book and pay for their own services. It's also designed to make things as simple as possible for all users – whether it be the box owner or the athletes. This saves time for everyone and is a better experience for athletes. We also provide the standard, but essential features such as being able to schedule classes, appointments, sell products, access control, point of sale to name a few. Another key difference is our first-class support function. One more thing – we don't have long-term contracts!".
The Glofox platform itself is straightforward to use for 'non-techies'. Neill Barrett, CrossFit Letterkenny explains how "The support team are available whenever we need them to answer any questions. The beauty is that their offices are all European based so that makes a big difference. We tried a number of packages out there and the lads made the switchover easy". Dara O'Boyle: "Finally, affiliate software that did exactly what it said it would do. These guys know how our business works and not just techies!". Interestingly, Conor talks about Glofox not requiring any long-term contracts "… If a company really believes in its product it should not have to tie you into a long-term contract to retain your business. The quality of the product and their customer service should ensure that you stay with them in the long term".
The Glofox team has a wide range of backgrounds. But the one thing that seems to be apparent is their passion for both technology and fitness. Conor adds, "We work hard here but we all need downtime. I train every day and some of the team are CrossFit members too and that really helps us get to know the business". Perhaps that's why they have hundreds of gyms on board and are growing rapidly.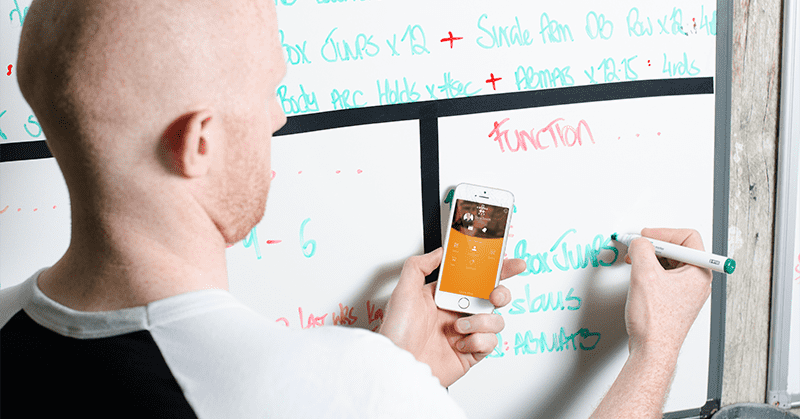 The Future
To conclude, we asked Conor for his thoughts on the future of fitness technology: "We spend majority of our time investigating how we can improve our product. We get box owner feedback on how we improve things for the future. We have a really strong engineering team and we're currently putting resources into research around WoD tracking, integration with wearable devices like fitbits and controlling access to the gym via smart phones to name a few things. We're constantly improving and we're not going to stop now".
Glofox will not only help you to retain and grow your client base, but also to free up your time so you can focus on getting the results your athletes desire.
Interested in seeing more? Book a Glofox demo with them right here.